5 Things To Know About Debt Cancellation
5 Things To Know About Debt Cancellation
Student debt cancellation would help people of all ages, reduce the racial wealth gap, and help borrowers weather turmoil in the student loan system.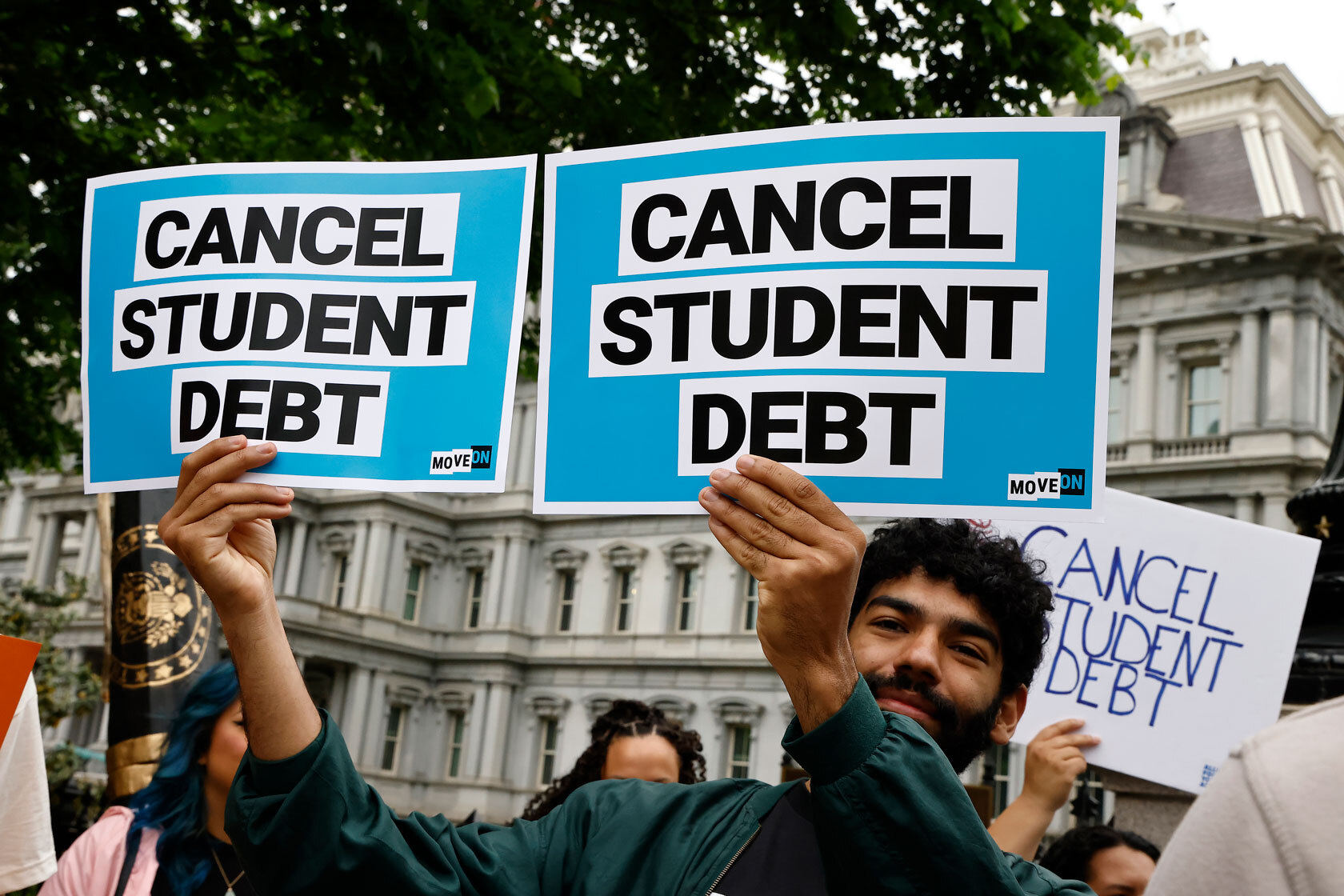 President Joe Biden will likely make an announcement on whether to cancel student debt "by the end of August." In preparation, the U.S. Department of Education has already outlined plans for implementing this decision, which could amount to at least $10,000 in cancellation for eligible borrowers and families. The Center for American Progress has previously called on the Biden administration to cancel at least $10,000 and urged the president to "use all available data and resources across the federal government to make debt cancellation as automatic as possible." If the president does cancel student debt, it will be a bold step for the higher education system—and one that could benefit a surprising cross section of people in this country.
Here are five of the most important things to know about student debt cancellation:
1. Debt cancellation would help millions of student loan borrowers
Approximately 43 million Americans today hold more than $1.6 trillion in federal student loan debt. These borrowers come from various age groups, political affiliations, and walks of life. The debt burden experienced by these borrowers is the result of a perfect storm of rising college costs, state disinvestment, and insufficient federal financial assistance. As a result, some have had to make tough choices between paying down their student debt and paying for rent, health care, child care, and other basic necessities. If President Biden cancels at least $10,000 in student loan debt, millions of borrowers would receive meaningful relief. Of those borrowers with outstanding federal student loans, an estimated 15 million hold less than $10,000 in student loan debt.
Student debt affects the lives of borrowers across age groups. According to the Department of Education:

Approximately 7.2 million borrowers ages 24 years old and under owe $108 billion in federal student loans.
Approximately 14.9 million borrowers ages 25 to 34 owe $498 billion in federal student loans.
Approximately, 14.5 million borrowers ages 35 to 49 owe $627 billion in federal student loans.
Approximately 9 million borrowers ages 50 and older owe $388 billion in federal student loans—roughly 24 percent of outstanding federal student loan debt.

Debt cancellation would particularly help borrowers from low- and middle-income backgrounds: According to one analysis, 97 percent of all student debt is held by individuals earning less than $150,000 per year or $300,000 per year for couples.
2. Debt cancellation would help narrow the racial wealth gap
Black students and their families are more likely to need to borrow, borrow more, and take longer to pay off their loans. For this reason, canceling at least $10,000 in student loan debt would be a significant first step in narrowing the racial wealth gap.
Sixty-six percent of Black borrowers owe more than they originally borrowed after 12 years, compared with only 30 percent of white borrowers. These disparities are exacerbated by the predatory behavior of expensive for-profit institutions that intentionally target Black and Latino communities.
3. Debt cancellation is already ingrained in the higher education system
While the conversation around broad-based debt cancellation has largely been split along party lines, it's important to note that debt cancellation is not an entirely new concept. Congress has already created several repayment plans and programs that offer debt cancellation after a certain number of years. However, due to administrative errors and challenges, too few borrowers have actually received expected debt relief over the years. Yet $10,000 in debt cancellation could reach a wider share of borrowers in need of relief and make good on the government's promise to borrowers that student loan repayment does not need to be a life sentence.
In 2007, President George W. Bush signed the College Cost Reduction and Access Act, which created the Public Service Loan Forgiveness (PSLF) program, offering debt cancellation after roughly 10 years or 120 payments for those working full time in public service.
The federal government also created several forms of income-driven repayment (IDR) that promise manageable monthly payments for borrowers based on income and debt cancellation after 20 or 25 years.
Although these programs were designed to offer eligible borrowers debt cancellation after a period of years, due to administrative errors and challenges, too few have received debt cancellation under IDR and PSLF.
4. Now may be the perfect time to cancel student debt
Since the start of the pandemic, the federal student loan system has been in a constant state of flux. Borrowers are confused about what will happen with their loans, and neither the Education Department nor the student loan servicing companies are ready for more than 43 million borrowers to resume payments. Canceling debt now would relieve pressure on the system, give the Education Department more time to implement important reforms, and release millions of borrowers from what is sure to be a difficult return to repayment.
Debt cancellation would help borrowers and the Education Department weather recent disruptions to the student loan system:
The pause on student loan payments was extended seven times since it was first announced in March 2020. Canceling student debt prior to the return to repayment would help the department and borrowers ease back into normal operations.
Four companies announced their exit from the federal student loan servicing system, resulting in the transfer of more than 16 million borrowers to new servicers—which is not yet complete. Canceling student debt would completely wipe out the debt of some borrowers, reducing the number of transfers to servicers.
The Education Department is still processing hundreds of thousands of PSLF forms through a temporary expansion of the program, making millions of adjustments to borrowers' qualifying payments under IDR plans, devising how to restore all defaulted borrowers to good standing through its "fresh start" initiative, and canceling debts for a backlog of borrowers defrauded by for-profit colleges. Canceling student debt would ease the pressure on these new initiatives.
5. Debt cancellation is only one piece of the college affordability puzzle
At the heart of the debt cancellation movement is the recognition that no one should have to take on debilitating debt to gain access to college and all of its economic and social benefits. Unfortunately, by its nature as a retroactive action, this move cannot, by itself, prevent current and future students from suffering just as much or more under the weight of student debt. As CAP recently detailed, Congress and the Biden administration must seize this moment of extraordinary attention to the student debt crisis to make lasting reforms.
Policymakers must boost financial aid: According to the Department of Education, 67 percent of all federal student aid will come from new federal student loans in fiscal year 2023. That means that the majority of aid the federal government provides to students and families comes in the form of loans. If the federal government wants to prevent another student debt crisis in the future, a majority of the aid provided should come from grants and work-study.
College costs must be contained: The cost of college grew 63 percent from 2006 to 2016 alone. One way to bend the cost curve would be to require colleges to pay into the student loan system by insisting that they pay for a portion of the loans their students borrow. This could potentially curb future increases since colleges would have to cover a portion of those costs. In addition, Congress can also control college costs by passing legislation to make two or four years of college free for students, bringing tuition down to $0 for eligible students and families.
Colleges must be held accountable: Far too many colleges see a large number of their students default on their loans or experience other poor outcomes. Yet only a handful of institutions face the consequences. Congress can help fix this by strengthening the higher education accountability system. This should include evaluating institutions based on a student's ability to repay their loans instead of only looking at default rates; codifying the Department of Education's gainful employment rule; gradually reducing an institution's access to federal financial aid under Title IV for noncompliance, and revising the tax treatment of institutions of higher education.
The student loan system still needs reform: Since President Biden is expected to cancel student debt only up to a certain amount, many borrowers will continue to struggle with student loans and a dysfunctional repayment system. Policymakers need to look at reforming interest rates, improving repayment options so that borrowers don't have to wait a decade or more for debt relief, and eliminating the harmful practice of putting student loans into default.
Additional reading
After President Biden Cancels Student Debt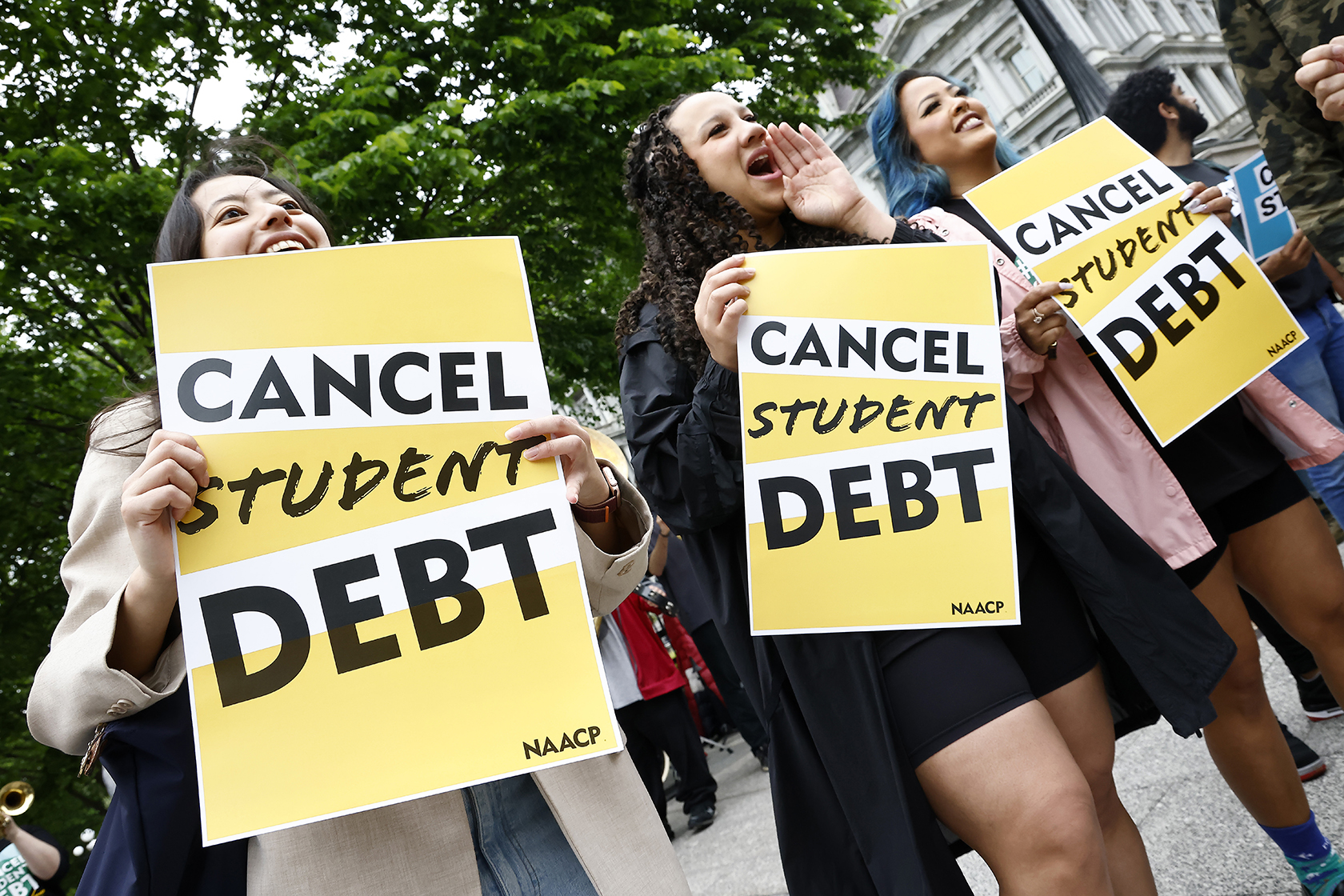 Report
After President Biden Cancels Student Debt
---
Conclusion
Student debt cancellation would help Americans of all ages while also improving racial equity. Moreover, it would represent a recognition that higher education cannot function as a path to economic mobility and a more equitable society if it requires students to struggle for decades under the weight of debt without relief. The next step is for policymakers to ensure that current and future students have a better path to opportunity.
The positions of American Progress, and our policy experts, are independent, and the findings and conclusions presented are those of American Progress alone. A full list of supporters is available here. American Progress would like to acknowledge the many generous supporters who make our work possible.
Authors Ella Azoulay
Former Policy and Outreach Specialist Senior Director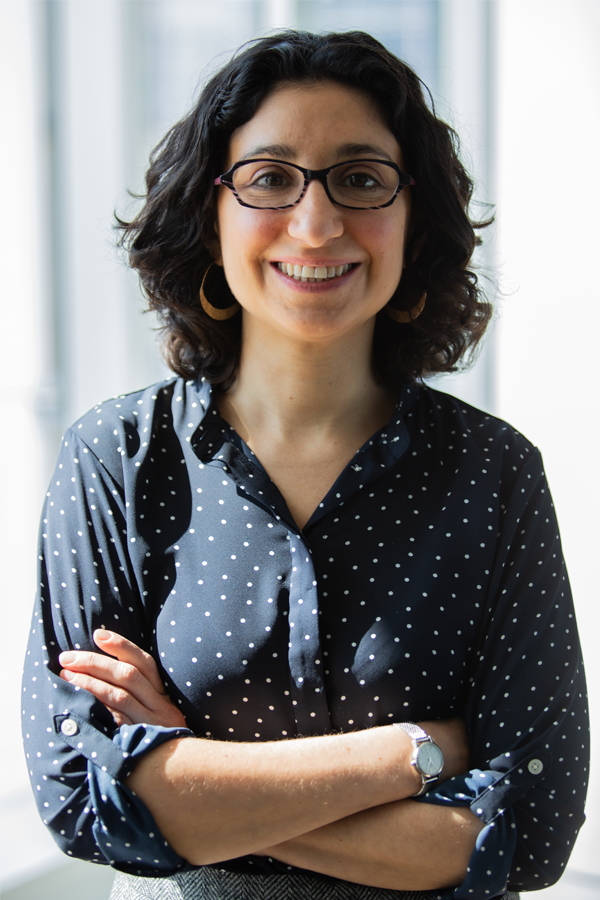 Senior Fellow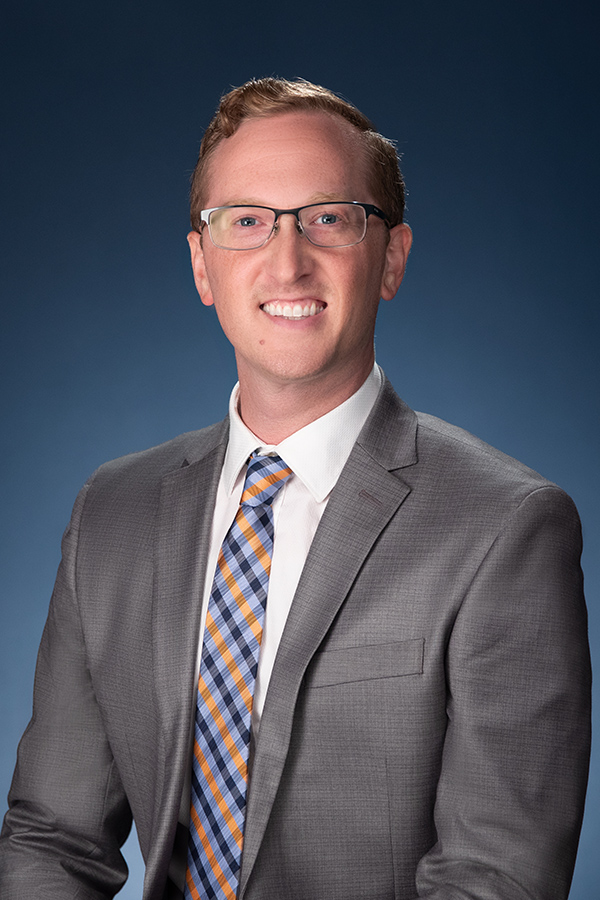 Bradley D. Custer
Former Senior Policy Analyst
Team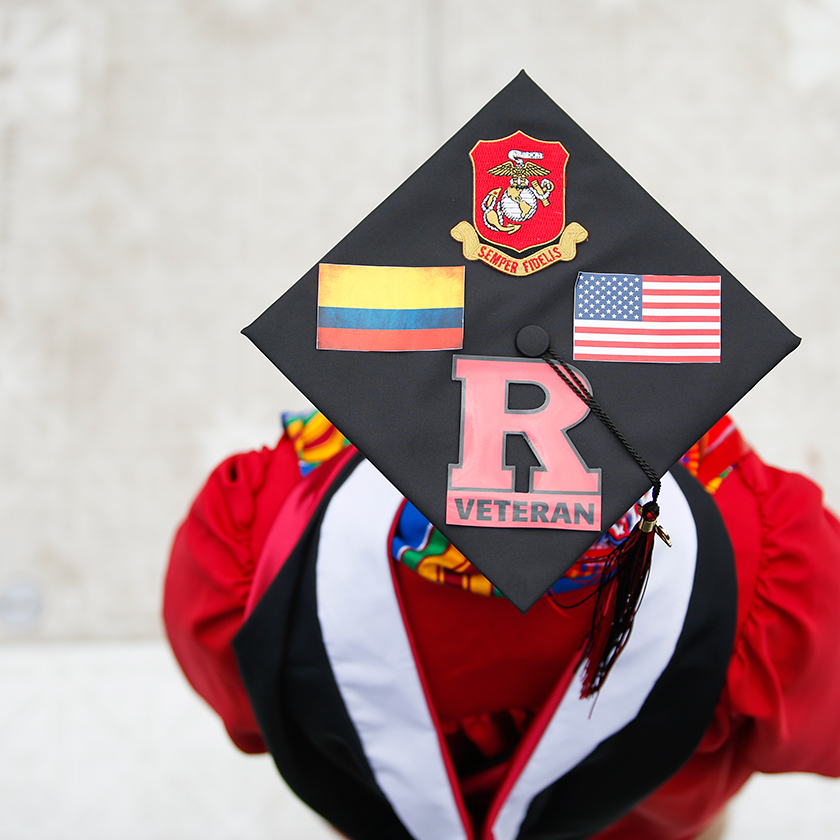 The Higher Education team works toward building an affordable and high-quality higher education system that supports economic mobility and racial equity.