Climate-Related Risk Insurance: A New Opportunity for U.S.-China Collaboration
Climate-Related Risk Insurance: A New Opportunity for U.S.-China Collaboration
The United States and China can put their shared climate-finance commitments to work by collaborating on climate-related parametric-risk insurance initiatives.
This column contains a correction.
At their September 25 meeting in Washington, D.C., President Barack Obama and Chinese President Xi Jinping once again demonstrated their ability to constructively work together to address climate change and build momentum toward a global climate agreement at the U.N. Framework Convention on Climate Change 21st Conference of Parties, or COP 21, in Paris in December. At this recent meeting between President Obama and President Xi, one particularly notable—and welcome—development was China's commitment to provide $3.1 billion of climate finance to developing countries through its recently launched South-South Climate Cooperation Fund.
China's new commitments to climate finance represent a significant opportunity to promote clean, sustainable economic development and to enhance climate resilience in developing countries. Coordination with the United States and other major providers of climate finance could multiply their impact. In particular, the United States and the Group of Seven, or G-7, should seize this opportunity to join efforts with China to fulfill the G-7 goal of increasing access to insurance against climate-related risks for 400 million people in the most vulnerable developing countries by 2020.
While this is an ambitious goal, parametric-risk insurance programs—which are policies that immediately pay a pre-set amount to subscribers once a specific environmental trigger, such as rainfall, wind-speed, or earthquake magnitude, is met—provide an efficient and cost-effective means to achieve it. Parametric-risk insurance policies, which can pay out in the immediate aftermath of a storm and do not require insurance claims adjusters to assess the damage in person, can be a critical source of capital at times when international aid is often slow to arrive. Climate-related parametric-risk insurance can provide policyholders—who can range from national governments to individual households—with the tools to reduce their economic risk associated with climate-driven natural disasters. And the G-7 goal suggests that the major economies are interested in supporting these programs.
Parametric-risk insurance has proven to be an effective tool for agricultural risk management in China, which has a number of parametric-insurance programs that protect thousands of farmers and households. Bolstered by the programs' immediate payouts, simple and transparent processes, and low transaction costs, these programs have successfully reduced China's exposure to the costs of a variety of natural disasters.
Chinese leaders at all levels of government have endeavored to promote such risk management. In 2008, for instance, China introduced a weather index insurance pilot project—in cooperation with the United Nations World Food Programme, or WFP, and the International Fund for Agricultural Development, or IFAD—to manage the financial risks from drought and flooding for 500 households in Yanhu village, Anhui Province. International index insurance experts affiliated with WFP and IFAD collaborated with Chinese specialists who have expertise in the cultivation of local rice and past weather conditions, as well as with the Chinese government in order to provide the farmers with subsidized insurance policies.
The Chinese government also has experience partnering with developed countries in order to establish climate-risk insurance programs. The German Corporation for International Cooperation, or GIZ, a German international development agency, partnered with a Chinese insurer in order to design affordable index insurance products for smallholder tobacco farmers in rural areas of Fujian Province. Despite initial difficulties marketing the product, Minxi Daily, a Chinese language publication by the Longyan government, reported that 1,268 tobacco farmers* and more than 99 percent of the tobacco planting land were insured against hail, flood, and wind disasters by December 2011. Following several natural disasters that struck the area in the spring of 2012, the immediate payouts—which totaled $711,879—alleviated huge economic loss for farmers.
Chinese index insurance is also being used to protect tea farmers in Shaoxing in Zhejiang Province, who received payouts after severe frost damaged their tea plants. Additionally, index insurance has been used to insure aquaculture of delicate hairy crabs against excessive heat in the city of Suzhou and to protect vegetable farmers from extreme precipitation and temperature in Shanghai, as reported by the Shanghai Agricultural Committee. Due to the vast geographic scale and the diverse climate conditions of China, the country has developed localized index-insurance programs tailored to the specific cultivation habits of local crops rather than creating programs on a national scale.
As demonstrated by Chinese index-insurance programs, the flexibility associated with parametric-risk insurance allows governments and insurance providers to craft policies that can help people manage exposure to a wide range of threats around the world. In Africa, for instance, the use of parametric-risk insurance programs for agriculture—offered by the African Risk Capacity, R4 Rural Resilience Initiative, and Kilimo Salama—provide national governments and farmers with insurance policies in order to reduce the financial volatility associated with climate change driven droughts.
Meanwhile, the Caribbean Catastrophic Risk Insurance Fund, or CCRIF, and the Pacific Catastrophic Risk Insurance Pilot both provide national governments with parametric-risk insurance policies that are triggered in the event of extreme rainfall or wind speeds characteristic of catastrophic tropical storms. The CCRIF has paid out more than $42 million to the 18 countries participating in its insurance pool since 2007, including $6.5 million to the government of Dominica, after Tropical Storm Erika swept through the island country in September and left 14,291 people homeless.
Through its South-South Climate Cooperation Fund and other channels, China can work with the United States, other countries, and private-sector companies in order to increase insurance coverage against climate-related risks across the developing world. In addition to the traditional development projects that provide technical support and financial resources, China could support cost-effective risk-transfer mechanisms to limit the financial toll of climate-related natural disasters.
At a September U.N. panel in New York City, President Xi also discussed his Six 100s initiative for China to help reduce poverty in developing countries through 600 international aid programs. Among the Six 100s project categories are 100 agricultural cooperation projects and 100 environmental protection and climate change programs. By working to expand climate-related parametric-risk insurance coverage, President Xi would help developing countries achieve both of these aims.
Financial and technical support from China and other countries for these programs could be particularly important in Southeast Asia—a region that is threatened by increasingly severe typhoons and flooding from extreme rainfall and sea level rise, and where more than 100 million people have been affected by disasters since 2000. The U.S. Agency for International Development, or USAID, is actively supporting climate resilience efforts in Southeast Asia through the Lower Mekong Initiative and other programs, and has supported index insurance programs around the world. USAID could be a natural partner to China for developing climate-related parametric-risk insurance programs tailored to Association of Southeast Asian Nations, or ASEAN, member nations or individual households and farmers.
China's commitment to climate finance through the South-South Climate Cooperation Fund and its $3.1 billion climate pledge marks a clear opportunity to help the global community protect the world's most vulnerable populations by reducing their exposure to the hazards of climate change. China can leverage the experiences it has gained in supporting domestic index-insurance programs to provide financial and technical assistance for similar programs throughout the developing world. Active support for climate-related parametric-risk insurance could yield new opportunities for U.S.-China cooperation to ensure that climate finance resources are used efficiently and productively.
Pete Ogden is a Senior Fellow with the Energy Policy team at American Progress. Ben Bovarnick is a Research Assistant with the Energy Policy Team at the Center. Yangshengjing (Ub) Qiu is an intern with the Energy Policy Team at the Center.
*Correction, October 14, 2015: This column incorrectly identified the source of the report that 1,268 tobacco farmers in Fujian Province were insured against hail, flood, and wind disasters by December 2011. The link has been updated to the correct source.
The positions of American Progress, and our policy experts, are independent, and the findings and conclusions presented are those of American Progress alone. A full list of supporters is available here. American Progress would like to acknowledge the many generous supporters who make our work possible.
Authors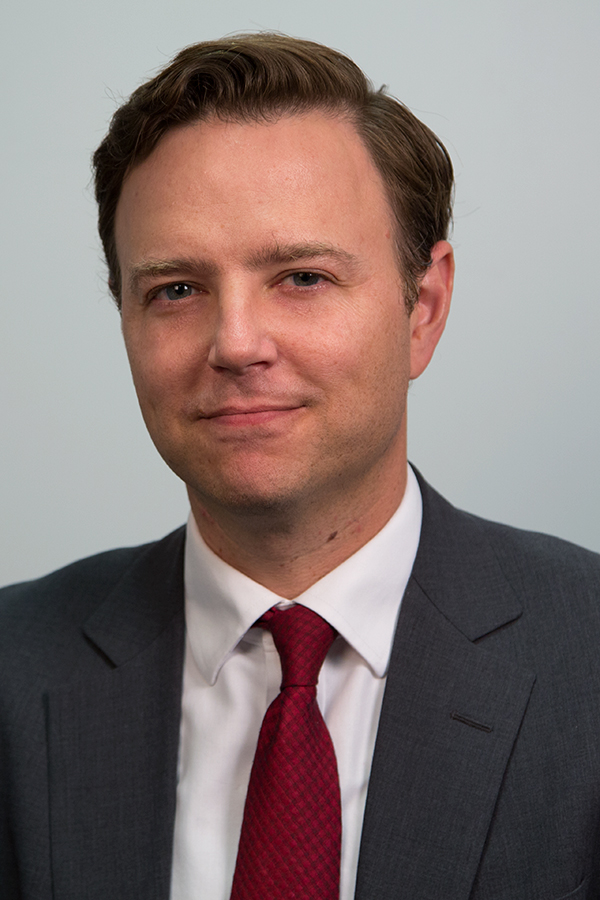 Pete Ogden
Senior Fellow Ben Bovarnick
Research Assistant Yangshengjing (Ub) Qiu