Where Are the Gifted and Talented Black Students?
Where Are the Gifted and Talented Black Students?
Social and institutional barriers are keeping African American students from the ranks of gifted and talented programs.
Part of a Series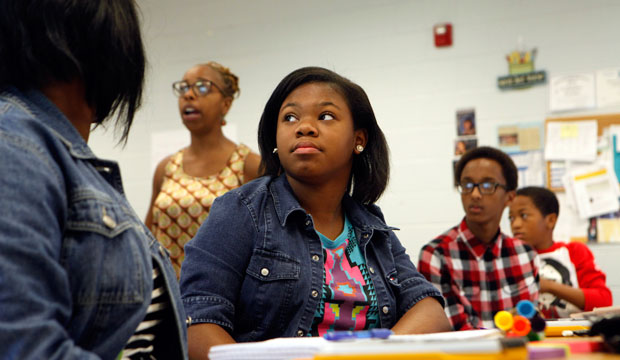 See also: Top 5 Ways for Public Schools to Better Support Talented Students of Color by Cherry Mullaguru
Today, the Center for American Progress hosts an event, "How Can Public Schools Better Support Talented Students of Color?"—a panel discussion on how schools can best ensure that talented students of color are adequately encouraged and supported. Regular "Race and Beyond" columnist Sam Fulwood III asked Naomi Kellogg, a former student enrolled in a gifted and talented program, to share her thoughts on her experience.
Throughout my elementary and secondary school experience, I was always one of the few black students enrolled in gifted and talented programming in my southern Kentucky school district. That lonely existence continued during my first year at Indiana University, prompting me to write an op-ed last year that posed the question, "Why are there so few others here who look like me?"
Black students are 16.7 percent of the total student population in the United States, yet only 9.8 percent of the students in gifted programming are black, according to the U.S. Department of Education.
While each state has its own way of defining what it means to be gifted, the National Association for Gifted Children defines these children as those "who demonstrate outstanding levels of aptitude … or competence … in one or more domains."
Gifted and talented programs provide enrichment to the standard curriculum that challenges students and, ideally, helps them thrive. However, black students are too often left out of these programs—programs I credit with helping me become a confident student.
In my op-ed, I recommended changes in the identification process for gifted programs and improvements to the social supports to change the narrative when it comes to gifted black students. Today, a year after its publication , I still believe in the power of intercommunity support, as well as in re-evaluating how schools identify gifted students. Far too many individuals—from teachers to administrators to policymakers—fail to recognize the systemic barriers that prevent black students from participating in gifted and talented programs. It is important to take into account these barriers when determining who is enrolled in gifted programming.
Black children living in low-income urban and rural communities are often concentrated in school districts that are struggling to stay afloat. Budget constraints have resulted in little or no funding for gifted programs, leaving many children without the opportunity to be pushed toward their academic potential. Also, these districts often lack the community resources, sizable peer base, qualified teachers, advanced placement courses, or enhanced curricula necessary to serve as the backbone of gifted programming.
While more affluent families may be able to provide supplemental programs for their children to counteract some of these deficiencies, poor black families are simply, as Davidson Institute for Talent Development founders Jan and Bob Davidson explain, "stuck with the schools and districts they get." It is a situation that causes many black students to fall through the cracks.
Even in districts where gifted and talented programming exists, the amount of funding provided by most states to serve high-achieving youth is dismal at best and, in some cases, nonexistent. In my home state of Kentucky, gifted programs are mandated but only partially funded by the state. Throughout the nation, there are only four states—Florida, Iowa, Georgia, and Oklahoma—in which gifted programming is mandated and fully funded and 18 states where no funding is provided for gifted programming at all.
The Pygmalion Effect, which suggests that expectations affect performance, can be seen in most American classrooms. These expectations, along with social stereotypes, influence teachers' assumptions about their students, which in turn affect students' confidence in their academic ability. In fact, research shows that some teachers have particularly low expectations for students of color, which in turn limits the identification of gifted black students.
School districts, schools, and teachers need to understand and actively counter the impact that prejudice—both overt and subtle—has on a child's academic success. One way to accomplish this is to ensure teacher diversity. The lack of a diverse teaching force further limits the identification of gifted black students. Black students are three times as likely to be identified as gifted if their teacher is black. Unfortunately, black elementary students are only taught by black teachers about 22 percent of the time.
Again—as I enter my junior year of college—I ask the question, "Why are there so few others here who look like me?"
There are myriad challenges that lead to the paltry number of black students in gifted and talented programs across the United States, including lack of access, funding, teacher diversity, and support. All of these factors combined result in America's gifted black students missing out on opportunities to fully maximize their potential because they are being underidentified and, as a consequence, underserved.
As education policymakers continue to focus on raising low achievement levels and closing the black-white achievement gap, they must not forget the high achievers in the process.
Naomi Kellogg is a junior majoring in nonprofit management at Indiana University. Kellogg spent the summer as an intern for Progress 2050 at the Center for American Progress.
The positions of American Progress, and our policy experts, are independent, and the findings and conclusions presented are those of American Progress alone. A full list of supporters is available here. American Progress would like to acknowledge the many generous supporters who make our work possible.
Authors Naomi Kellogg
Explore The Series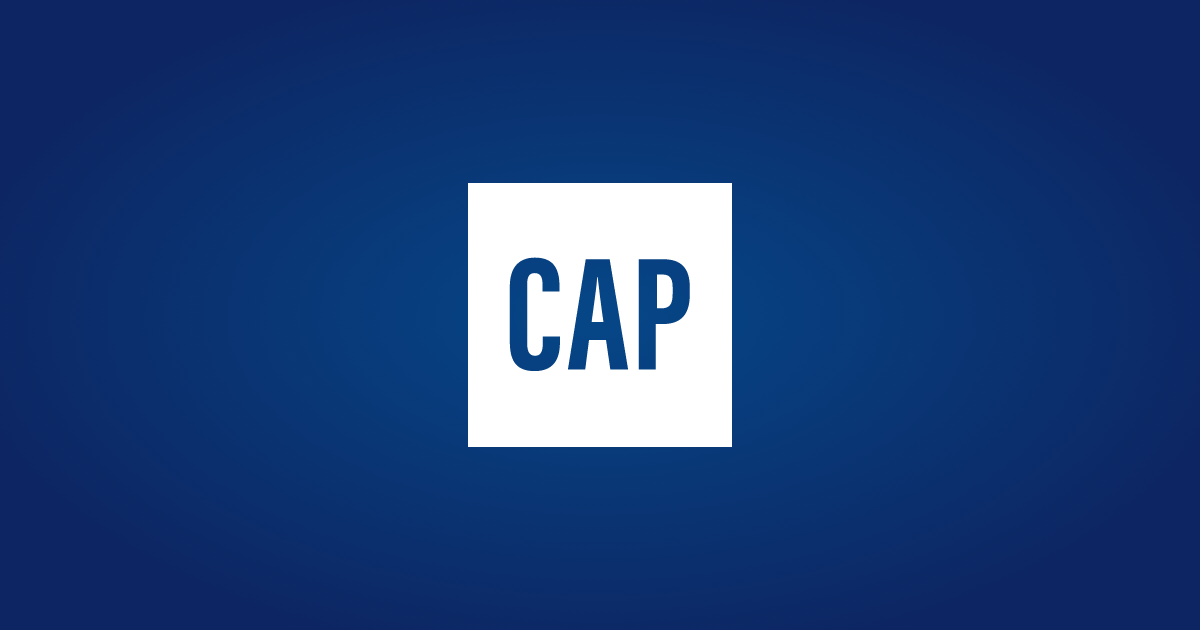 Previous
Hate and Discrimination in the Wake of September 11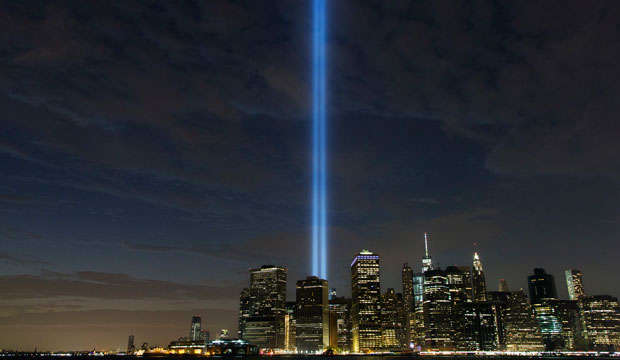 Hate and Discrimination in the Wake of September 11
Next
The Supreme Court Matters for Communities of Color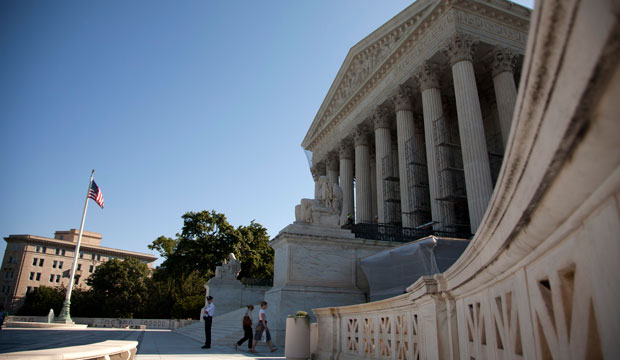 The Supreme Court Matters for Communities of Color