All in the Family
Senator and Mrs. McCain Stifle Each Other over "Don't Ask, Don't Tell"
A telling family dispute over allowing gays and lesbians to serve openly in our military reveals Sen. McCain's strategy of delay, writes Sam Fulwood III.
Part of a Series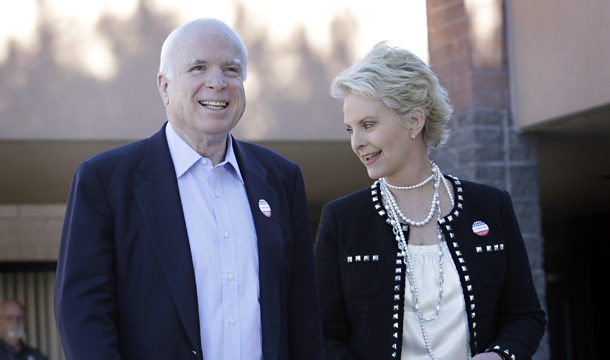 After watching Cindy McCain speak out last week in a commercial on behalf of gays and lesbians serving in the military, I suffered a '70s flashback. Specifically, my mind raced back to a memorable scene in the sitcom "All in the Family," the one in the show's second season when Edith Bunker, weary of being continually silenced by her bigoted husband, Archie, responds in a rare act of courage and defiance.
"No," she screeches at Archie, almost shocked at her own temerity, "you stifle yourself!"
I wanted to believe something like that went down in the McCain household. I'm still hoping.
For sure, Sen. John McCain (R-AZ) couldn't have been pleased by all the attention his wife received for her obvious smackdown of his public opposition to lifting the ban on gays serving openly in the military. The senator must have told his wife that she had some explaining to do because Cindy McCain skinned back her comments in the commercial to say over the weekend that she actually supports her husband's position on "Don't Ask, Don't Tell."
Still, there's no denying that Cindy McCain made the commercial. For some brief moment, she defied her husband and did the right thing in a most public manner. Of her own free will, she dressed in white like KISS's Gene Simmons, tattoo artist Kat Von D, and other pop culture celebrities in the online campaign and declared "our political and religious leaders tell LGBT youth that they have no future." A few celebrities later, she returned in the spot to lament that gay people "can't serve our country openly."
No matter what she said this weekend, those comments ring out like political dissention in a divided home.
After all, Sen. McCain, the top Republican on the Senate Armed Services Committee, has made his escalating reluctance to lifting a ban on gays serving openly something of a sad, sick parlor game in Washington. At times he's hinted he would drop his opposition to repealing the "Don't Ask, Don't Tell" policy if the Pentagon brass went along with the Obama administration's stated goal of lifting it. But repeatedly, the senator has changed his mind so often on the matter that the top of his head flutters like a tent door in a wind storm.
In 2006, McCain described in stark terms how he would reach a decision on DADT. "The day that the leadership of the military comes to me and says, 'Senator, we ought to change the policy,' then I think we ought to consider seriously changing it because those leaders in the military are the ones we give the responsibility to."
Clear and unambiguous, right? Wrong. Sen. McCain ignored the recommendation to repeal DADT after Chairman of the Joint Chiefs Adm. Mike Mullen and Defense Secretary Robert Gates met with him in February to say the military favored repeal.
McCain then said he wanted a study by the Pentagon to affirm what the administration was saying. That study is due for release in a couple weeks but early reports say a majority of the people serving in the armed forces don't object to gays and lesbians serving in the military. That only stands to reason because military personnel, like most Americans, understand it's inevitable and want to be done with the political wrangling so they can move on to more pressing issues.
Not Sen. McCain. Appearing Sunday on NBC's "Meet the Press," he admitted that yes, he wanted military leaders to declare support and yes, that he wanted to see a forthcoming Pentagon report on the matter. But no, in the face of all that he himself requested and said on the matter, he once more has a new condition for repeal of DADT. "We need a thorough and complete study of the effect—not how to implement a repeal, but the effects on morale and battle effectiveness," Sen. McCain said. "That's what I want."
All of this might be as hilariously comical as Edith's and Archie's fictitious routines if it weren't true and real. The Senate has an opportunity to take up—indeed, repeal—DADT in the closing weeks of the current lame duck session. Failing passage, prospects for repealing the policy appear grim.
Could this be Sen. McCain's strategy? Delay and defeat? His efforts have made it easier for opponents to kill the hopes of gays and lesbians to openly serve their country. By repeatedly pushing for more and more dilatory maneuvering, Sen. McCain effectively overrules the combined efforts of independent researchers, military officials, and the will of the nation.
Maybe, just maybe, the best hope for turning McCain's head around lies with his wife. Perhaps her brief show of independence may rub off on her erstwhile-maverick of a husband. If art truly imitates life, then the only solace to be gleaned from this sad episode of political theater is that by the last act of the television show, Archie's bull-headed bigotry was no match for Edith's compassion and wisdom.
Sam Fulwood III is a Senior Fellow at the Center for American Progress. His work with the Center's Progress 2050 examines the impact of policies on the nation when there will be no clear racial or ethnic majority by the year 2050.
The positions of American Progress, and our policy experts, are independent, and the findings and conclusions presented are those of American Progress alone. A full list of supporters is available here. American Progress would like to acknowledge the many generous supporters who make our work possible.
Authors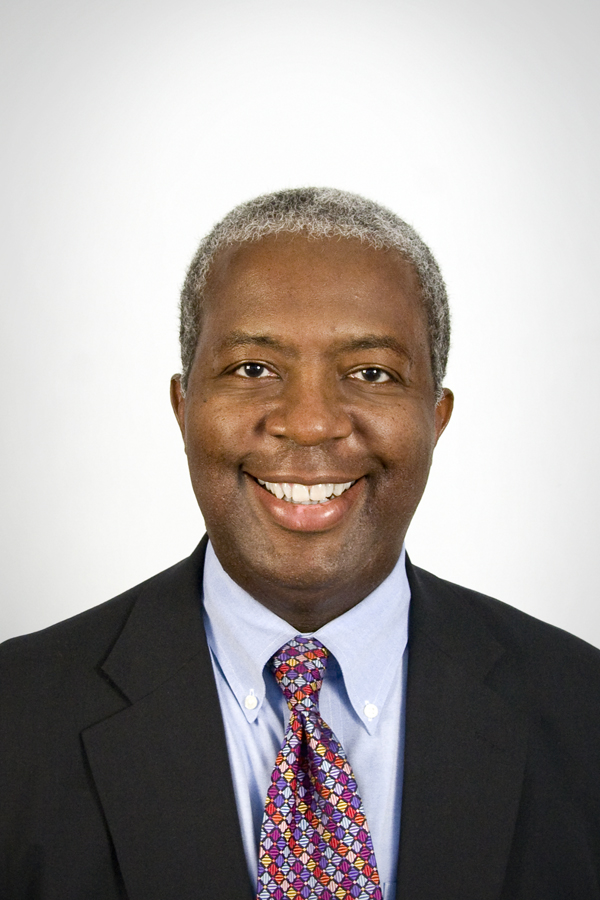 Senior Fellow
Explore The Series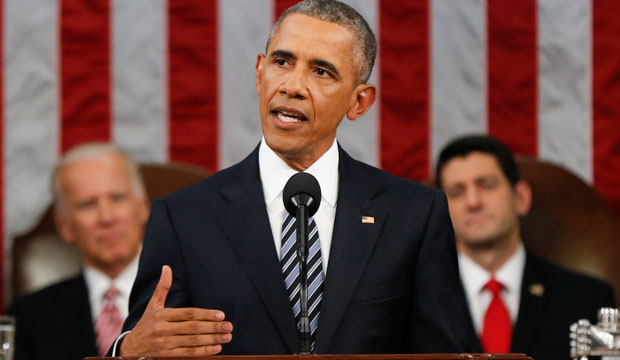 Previous
The Leaders of the African-American Tea Party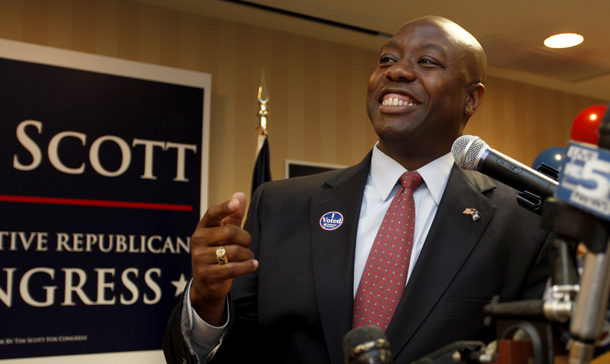 The Leaders of the African-American Tea Party
Next
Scanning for Terrorists Fairly and Effectively
Scanning for Terrorists Fairly and Effectively