Will Viktor Orbán Bring His Racist Rhetoric to the United States this Week?
Will Viktor Orbán Bring His Racist Rhetoric to the United States this Week?
Hungarian Prime Minister Viktor Orbán's embrace of far-right racism should prompt American conservatives to cut ties with the autocratic Hungarian leader.
Autocratic Hungarian Prime Minister Viktor Orbán recently made his most brazen embrace of explicit ethnonationalism and the racist "great replacement" theory. Orbán's use of blatantly racist rhetoric makes even more disturbing his deepening relationship with extreme right-wing figures in the United States, most visibly in his participation at this week's Conservative Political Action Conference's (CPAC) 2022 meeting in Texas.
In April, Orbán won a decisive reelection victory to secure a fourth-consecutive term, likely to extend his tenure to at least 2026. Since taking power in 2010, Orbán has pushed through constitutional changes to consolidate political control, undermined the independent judiciary, and exerted repressive influence over the press and civil society in the service of an anti-immigrant, ethnonationalist populism. Today, Freedom House rates Hungary as "partly free," and, as early as 2014, Orbán was proudly proclaiming his intention to "build an illiberal new state based on national values."
In the latest chapter, Orbán dropped any pretense around his white, Christian ethnonationalism. Addressing a summer camp on July 23, he announced that, in his Hungary, "We do not want to become peoples of mixed-race." Orbán's speech wove a tapestry of false pseudo history to present Hungary—and Europe—as somehow ethnically coherent, distinct, and inviolable, naturally ignoring Hungary and Europe's extensive history of migration. Orbán's screed intended to stoke fears that migration and demographic shifts would see non-Europeans somehow snuff out his conception of traditional Hungarian and European culture. He called back to the siege of Vienna and the battle of Poitiers, arguing that Hungary must again "defend" itself from Muslims and resist "Islamic civilization" while preparing to welcome Christians who would have to flee this clash of civilizations in the decades ahead.
Orbán remains a darling of the extreme American right-wing, who seem undeterred by the Hungarian's increasingly explicit embrace of the racist "great replacement" theory.
Orbán, pausing at one point to crack a joke about Nazi gas chambers, railed against the European Union, George Soros, and the "internationalist left"—favored villains who he believes have led a conspiracy to "force migrants on us." The address was an almost textbook outline of the "great replacement" theory: the same ideology that has motivated a series of white supremacist terrorist attacks in recent years. Orbán's ethnonationalism and thinly veiled anti-Semitism draw upon political traditions—and a "herrenvolk" definition of the nation—that harken back to the bloodiest chapters of the 20th century. The speech was sufficiently incendiary to prompt the resignation of Orbán's longtime adviser Zsuzsa Hegedüs, who labeled the speech "a pure Nazi text worthy of Goebbels."
Yet, Orbán remains a darling of the extreme American right-wing, who seem undeterred by the Hungarian's increasingly explicit embrace of the racist "great replacement" theory. Perhaps this is unsurprising, as this theory is also embraced by some on the American far-right as an extension of the stridently anti-immigrant platform they likewise share with the Hungarian prime minister. Indeed, Orbán and the American right have been deepening their cooperation toward these illiberal goals. In May, Orbán delivered the keynote address at a CPAC meeting in Hungary, amid a lineup of right-wing American figures—including Matt Schlapp, Rick Santorum, former White House Chief of Staff Mark Meadows, Rep. Andy Harris (R-MD), Rep. Mike Waltz (R-FL), and Tucker Carlson—who took the opportunity to broadcast his primetime show for a week from Budapest. The conference also featured far-right representatives from around the world, including Nigel Farage and Eduardo Bolsonaro, representing an annual meeting of sorts for the burgeoning authoritarian right-wing international.
Orbán is again scheduled to address his many right-wing American fans at CPAC in Dallas tomorrow, alongside former President Donald Trump, Sen. Ted Cruz (R-TX), Rep. Lauren Boebert (R-CO), Texas Gov. Greg Abbott (R), and dozens of conservative leaders. Beyond rhetorical and ideological alignment, Orbán's relationship with the American far-right has taken explicitly political terms—with Trump endorsing Orbán ahead of his 2022 reelection—returning the Hungarian strongman's endorsement during Trump's failed 2020 reelection bid.
At times, this coordination has included efforts that directly undermine U.S. foreign policy and national interest. Most recently, Orbán received direct strategic advice from Republican lawmakers on how to undermine American and allied diplomatic efforts to secure an agreement—joined by more than 130 countries—to require large multinational corporations to pay a minimum tax in the countries where they operate. Hungarian foreign minister Peter Szijjarto reported, "We are constantly consulting with the Republicans. There is a constant professional consultation on this issue." Hungary's efforts to sabotage the deal prompted the U.S. Treasury Department to terminate the United States' tax treaty with Hungary.
More broadly, Orbán remains Vladimir Putin's best friend in Europe, embracing Russia's rhetoric on the causes of the war in Ukraine and blaming the United States and NATO for failing to bow to Russia's demands that Ukraine relinquish its sovereignty. Before the invasion, Orbán stubbornly resisted EU efforts to reduce reliance on Russian energy, paying a cozy visit to Moscow just three weeks before Putin ordered his renewed assault on Ukraine to praise the long and cooperative relationship between the two strongmen. Since the outbreak of renewed hostilities, the Hungarian leader has foiled efforts to further sanction Russia for its horrific invasion and blocked moves to wean Europe off Russian energy sources.
Orbán shares this affinity for Putin with far-right American leaders—including former President Trump, former secretary of state Mike Pompeo, Tucker Carlson, and congressional representatives such as Rep. Marjorie Taylor-Greene (R-GA) and Madison Cawthorne (R-NC)—who have repeatedly praised Putin, often echoing Russian talking points in an effort to score points in the domestic culture war rather than address the reality of Russia's geopolitical threat or its brutal invasion of Ukraine.
Orbán has undermined democracy in Hungary; sabotaged U.S. and European efforts to respond to Russia's invasion of Ukraine; and used racist rhetoric laden with white supremacist and fascist undertones. While the United States must deal with the Hungarian state as a NATO member, rejecting this extreme, anti-democratic rhetoric should unite Americans of all political stripes. No organization should give Orbán a platform in the United States to legitimize his world view.
The positions of American Progress, and our policy experts, are independent, and the findings and conclusions presented are those of American Progress alone. A full list of supporters is available here. American Progress would like to acknowledge the many generous supporters who make our work possible.
Author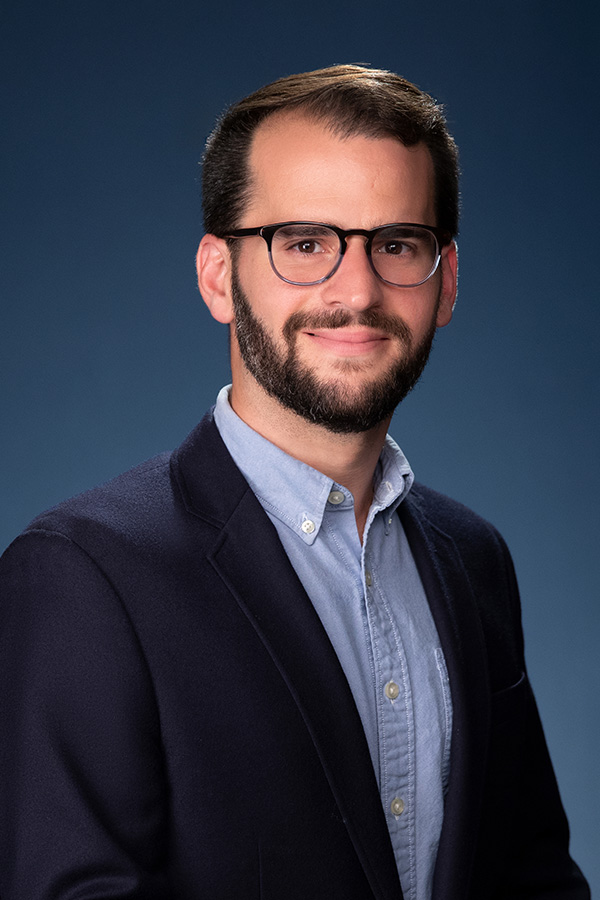 Max Hoffman
Former Senior Director
Department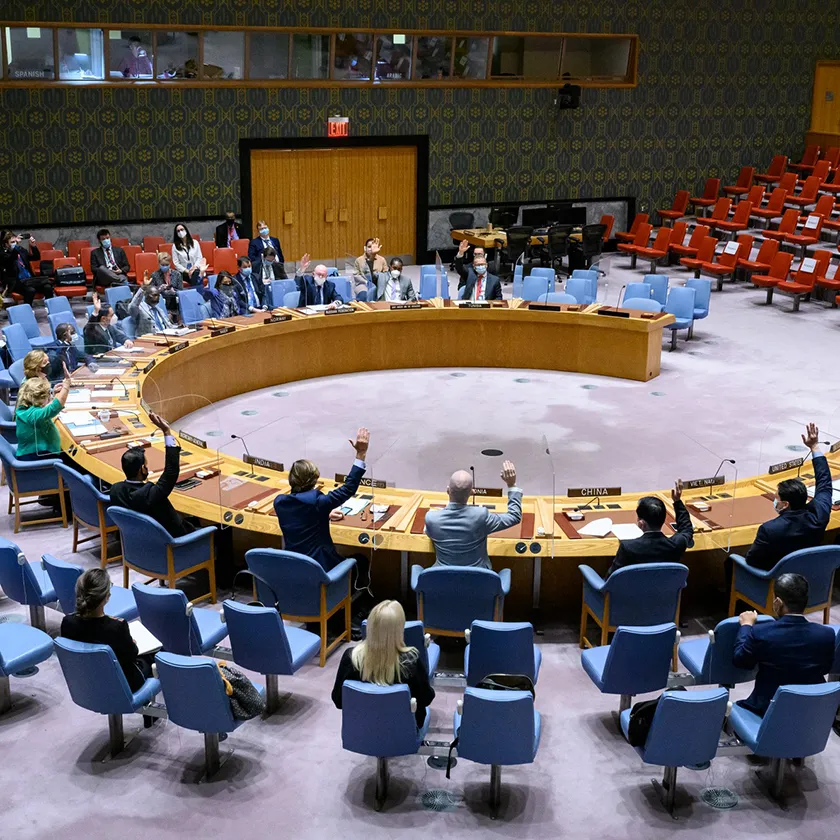 Advancing progressive national security policies that are grounded in respect for democratic values: accountability, rule of law, and human rights.