The Progressive Case for Charter Schools
The Progressive Case for Charter Schools
High-quality charter schools exemplifying progressive values by providing historically underserved students with equal educational opportunity deserve our support.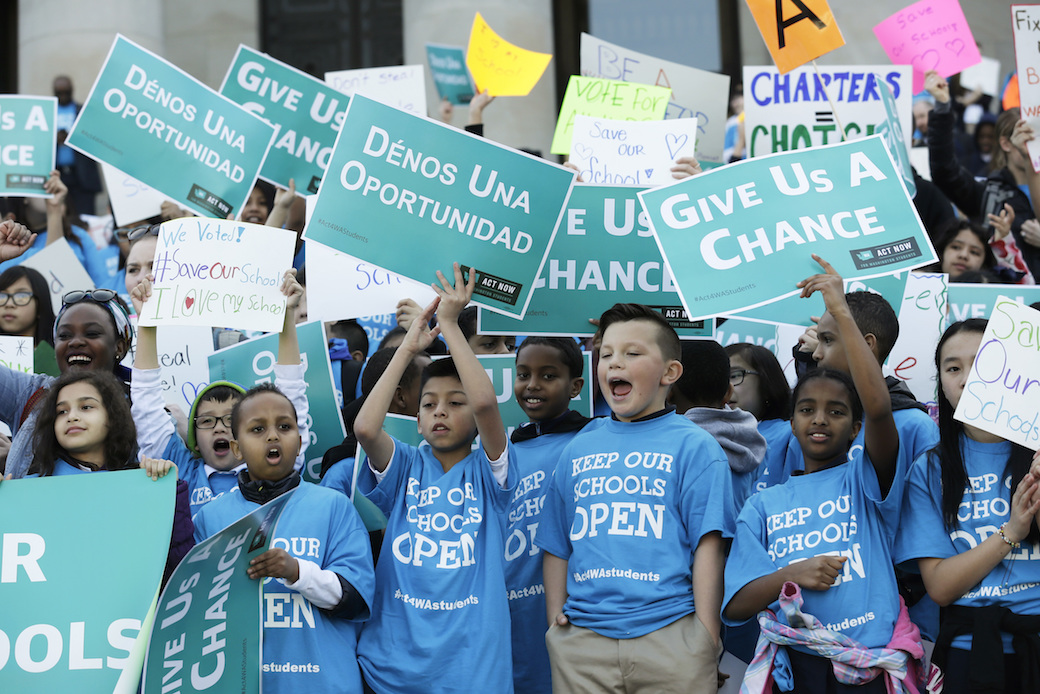 This column contains a correction.
Despite recent evidence suggesting that many public charter schools are improving outcomes for students—especially for low-income students of color—broad support for charter schools may be waning. According to one recent poll, support for charter schools among self-described Democrats has fallen over the past year. This decrease in progressive support may be due to a skewed representation of charter schools in the media as well as a conflation of charter schools with ineffective private school vouchers—such as those Secretary of Education Betsy DeVos and the Trump administration champion. However, to simply devalue all charter schools is unreasonable. The highest-quality charters exemplify progressive values and practices, most notably through their foundational principle of providing low-income students of color with equal educational opportunity and access they may not otherwise have.
Progressive values in education
Equal access to economic mobility and a clear pathway for all students to the middle class are essential progressive values. In the context of education, these values manifest as a steadfast belief in a public, equitable, and innovative education system capable of providing students with the skills and knowledge needed for economic mobility and full civic participation.
Public education in the United States has yet to materialize as a consistent economic equalizer. However, evidence suggests that the equalizing force of education is succeeding in large parts of the charter sector today. To be clear, the charter sector does have a unique set of problems—from significant variation in student performance to a lack of accountability and transparency in for-profit charter schools that, in many cases, should result in those schools being shut down. However, high-quality and accountable charters are successfully improving student achievement and closing the opportunity gap for low-income students of color through innovation within the public education system.
High-quality charter schools have made significant strides toward racial and economic justice. On average, students across the United States receive a better education in urban charter schools than they would in traditional public schools. Results in specific states are even more encouraging. For example, the positive effects of urban charters in Massachusetts are especially significant for disadvantaged students, English learners, special education students, and students who enter charters with low test scores. As little as one year in a Boston charter closes about one-third of the racial achievement gap between black and white students.
This column focuses on four areas in which the charter sector is driving innovation through progressive practices: committing to college success, rethinking student discipline, increasing teacher diversity, and supporting vulnerable populations. After examining these values and behaviors, it is clear that high-quality charter schools must remain at the forefront of a progressive education agenda.
Committing to college success
Many successful charter management organizations (CMOs) help break the cycle of intergenerational poverty by sending low-income students of color to college at very high rates. While the current six-year cohort graduation rate for low-income students is just 9 percent, recent data show that students from many high-quality charter networks complete college at three to five times the national average. In fact, though most public high schools do not track or publish college graduation rates, many high-performing charter networks have a new, unified goal of increasing college graduation rates and raising their own standards for accountability.
One of the large charter networks adopting this goal is the Noble Network of charter schools in Chicago. While Noble does not have the highest college graduation rate among networks adopting this goal, they do have a groundbreaking strategy and an extensive dataset used to analyze and solve the problem thanks to their longevity in the sector. Noble's six-year college graduation rate is currently 31 percent—well above the national average for low-income students and, depending on the subgroup, two or three times that of Chicago public school graduates.
Importantly, evidence shows that low-income students typically under match themselves to colleges and are more likely to graduate if they attend a more competitive college. Noble is, therefore, well-aware that its students—most of whom are low-income students of color—increase their individual chances of graduating from more competitive colleges with higher graduation rates overall. By focusing on graduation rates, Noble is upending long-held assumptions and practices about sending students to college that are primarily based on test scores and college partnerships.
This strategy is driven by significant data and analytic capacity. Noble's chief college officer, Matt Niksch, developed what Noble refers to as "The Robot," or simply, the "bot." The bot is a software program that uses individual student data to assist in matching students with colleges with the highest graduation rate possible. In a recent phone interview with the authors, Niksch described training more than 60 Noble college counselors to use and understand the bot's recommendations in order to drive college-matching conversations with students. Niksch has plans to make this software open-source and, thus, more accessible. And this innovative, data-based strategy is paying off—the most recent two years of Noble graduates have matriculated to colleges with institutional six-year graduation rates averaging 54 percent.*
Rethinking school discipline
CMOs are working to establish themselves as leaders in developing more holistic school discipline practices across the United States. For some time now, the failures of zero tolerance, exclusionary discipline policies in all public schools have been clear. The American Psychological Association argued that such policies are not supported by evidence, and an analysis from the U.S. Department of Education showed that black students disproportionately bear the brunt of out-of-school suspensions.
Now, many charter school leaders are heeding this evidence and leading educators across the public school system away from such punitive policies. Several long-standing, high-performing charter organizations have adopted different versions of restorative justice—a nonpunitive way of resolving conflict among students.
For instance, rather than only assign negative consequences for off-task behavior, Achievement First trains its staff to tell students exactly what they did wrong as well as how they could correct their actions. Ascend Public Charter Schools network has implemented more restorative practices in its schools, such as Responsive Classrooms, an evidence-based program focusing on the link between academic success and social and emotional learning. This program has been shown to improve student learning as well as student-teacher interactions. At its elementary schools, the network eliminated a strict color-tiered behavior ladder and has experimented with restorative justice at the high school level. Teachers are also trained to identify and address root causes of student misbehavior. Additionally, the Knowledge is Power Program (KIPP), a high-performing charter network, now gives its students more opportunities to earn rewards as opposed to simply avoiding negative consequences. It has designed daily KIPP Circle advisory groups to engage students in setting character and behavior goals. These advisory circles are an integral part of KIPP's model and practices.
Increasing teacher diversity
Public schools struggle to meet the need for a more diverse teaching workforce. Well-established evidence shows that having a teacher of the same race as students is associated with achievement benefits. Several studies have shown that when low-income black students have even one black teacher, they are more likely to graduate and less likely to experience exclusionary discipline. These findings articulate a strong need for more teachers of color, especially as the public school population grows more diverse.
Although it is not an apples-to-apples comparison, new data from the National Teacher and Principal Survey show that charter schools are doing a better job of hiring diverse teachers that more closely reflect the student body. More specifically, while 80 percent of traditional public school teachers are white, white teachers represent 71 percent of the teaching workforce in charter schools.
Several high-quality networks, such as High Tech High, KIPP, and Uncommon Schools, are pioneering an effort to recruit and train alumni interested in becoming teachers. Uncommon Schools' Summer Teaching Fellowship Program, for example, is designed to bring college students from underrepresented backgrounds into the teaching and urban education reform fields. Of the 575 alumni who have completed the fellowship program, 450 have received offers to teach at Uncommon Schools after graduation. With students of color representing 99 percent of Uncommon Schools' student body, this alumni training program provides an innovative route to increasing teacher diversity.
Furthermore, charter schools can leverage their autonomy and flexibility as they develop creative ways to diversify recruitment and hiring processes while maintaining selectivity. Many CMOs accomplish more diverse hiring by partnering with alternative certification programs such as Teach for America and the Relay Graduate School of Education. Teach for America does an exemplary job of recruiting diverse teachers while maintaining high standards. Though only between 14 and 17 percent of all applicants are accepted, people of color represented 50 percent of 2016 corps members and 47 percent of corps member were Pell Grant recipients. And while charters only represent 7 percent of all public schools, approximately 33 percent of all Teach for America teachers are employed by charter schools across the country. In the fall of 2016, up to two-thirds of Relay's entering class was comprised of teachers of color.
Supporting vulnerable populations
Finally, charter schools can complement the public school system by supporting students not typically well-served in traditional public schools. Sixteen percent of students do not graduate from high school, which means that hundreds of thousands of young people nationwide currently do not have a diploma. Comprehensive public schools are often ill-equipped to meet the needs of these at-risk students; charter schools can leverage their flexibility and autonomy to create environments aimed at helping these students thrive.
For example, Phoenix Charter Academies operate schools in three midsized Massachusetts cities facing economic challenges. Phoenix was created specifically for students who tend to struggle in district schools, including students who have dropped out of school, are pregnant or parenting, are immigrants, or are involved in the criminal justice system. The relationship between decreased high school graduation rates and these characteristics is supported by a wealth of evidence. Phoenix examined this evidence, identified the students most in need, and developed a charter-based intervention to fill the gap in the traditional public school system.
Phoenix educators believe that all children can thrive with multiple chances and the necessary support systems, including phone calls, text messages, home visits for absent and truant students, a free onsite daycare or preschool for students' children, an in-house tutoring corps, or social workers. Their mission has been successful, as many of the school's alumni have gone on to postsecondary education. The original school in Chelsea, Massachusetts, had 75 students in its first year. Between 2008 and 2011, the school graduated 61 percent of that group, and 80 percent of those graduates enrolled in college. All but one Phoenix school outperformed its sending district on the 2016 Massachusetts Comprehensive Assessment System. Chelsea students surpassed the Massachusetts state average on the English/Language Arts and Mathematics sections, and Springfield students outperformed the state average on the English/Language Arts section.
Phoenix is just one of many CMOs serving vulnerable populations. There is a growing number of charter schools and networks serving overaged, undercredited students. Likely due to increased charter autonomy, these schools are able to develop and implement proven strategies—such as extended school days and years; holistic student supports; and competency progression—to give students the education they need and deserve.
Conclusion
The beliefs that education should be a great equalizer and that every child—regardless of where they live—ought to have access to schooling that unlocks their full potential are fundamental progressive values. Charter schools are a proven model for realizing that vision, but only when states and charter authorizers set a high bar for approval; are nonprofit; and hold schools accountable to the terms of their charters. Far from being anathema to progressive values, high-quality charter schools demonstrate how to translate these educational values into practice by committing to college success, increasing teacher diversity, rethinking school discipline, and supporting vulnerable populations.
Erin Roth is a senior policy analyst for education innovation at the Center for American Progress. Abel McDaniels is a research assistant for K-12 Education at the Center. Catherine Brown is the vice president of Education Policy at the Center. Neil Campbell is the director of innovation for K-12 Education Policy at the Center.
* Correction, October 24, 2017: This column incorrectly interpreted data regarding Noble Network graduates. The correct interpretation is that the most recent two years of Noble graduates have matriculated to colleges with institutional six-year college graduation rates averaging 54 percent.
The positions of American Progress, and our policy experts, are independent, and the findings and conclusions presented are those of American Progress alone. A full list of supporters is available here. American Progress would like to acknowledge the many generous supporters who make our work possible.
Authors Erin Roth
Senior Policy Analyst Abel McDaniels
Research Associate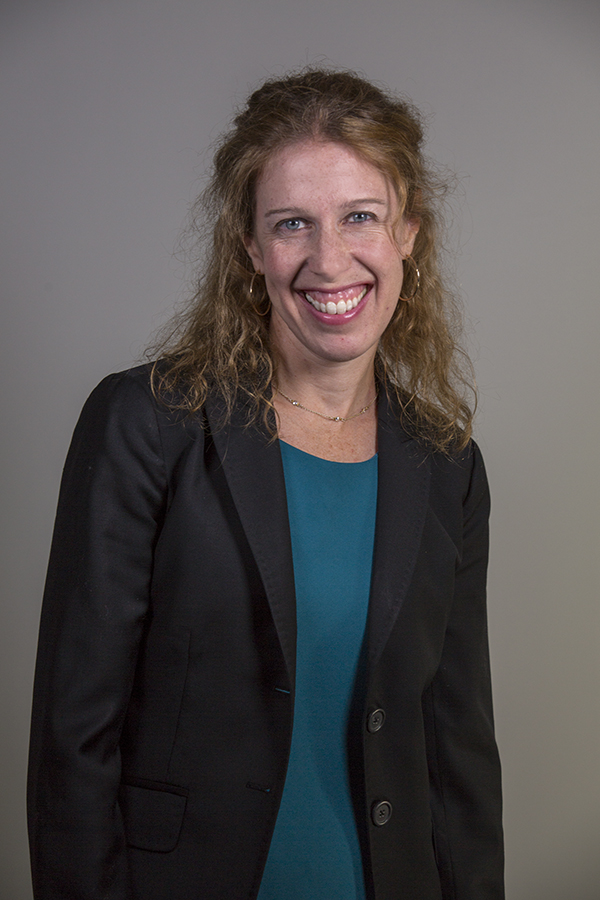 Catherine Brown
Senior Fellow Neil Campbell
Director, Innovation