Straight Talk with Iraq About Syria
Straight Talk with Iraq About Syria
Next Week's U.S.-Iraq Talks in Washington Should Include Syria
The United States needs to use its leverage to get Iraq's leaders to play a constructive role in helping end the bloodshed in Syria, writes Brian Katulis.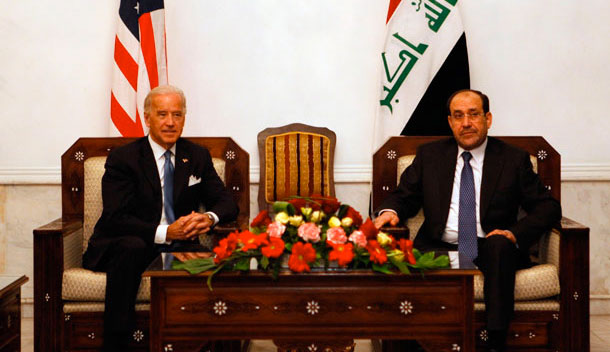 President Barack Obama and Iraqi Prime Minister Nouri Al-Maliki will have no shortage of issues to discuss in their upcoming meetings in Washington, D.C. While the overall focus will be on the withdrawal of U.S. troops and the start of a new phase in the bilateral relationship, one issue that should be on the agenda is the ongoing massacres and violent crackdown that has killed thousands of Syrians.
Iraq and the United States currently have different positions on what to do about Syria. The United States maintains that Syrian President Bashar Al-Assad must step down and has carved out a strategy to stop the violence and support a political transition through economic sanctions, diplomatic isolation, and support for the opposition. Iraq has rejected calls for Assad to step down. In the fall Maliki echoed Iranian President Mahmoud Ahmadinejad on Syria, saying that Syria needed to implement a series of political reforms to overcome the current crisis.
Iraq is reluctant to take part in the growing international campaign aimed at isolating the Assad regime for several reasons. First, it fears possible spillover effects of a change in the sectarian balance of power next door—Iraq's Shia rulers share the same worries about Sunni insurgencies as the Alawite Shia sect that rules Syria. If the Assad regime is toppled and replaced by Sunni groups, some Iraqis worry that this could have dangerous implications for Iraq, which has experienced a vicious sectarian civil war over the past decade.
Second, Iraq is Syria's largest trading partner, and it has continued efforts to expand bilateral economic ties even as Syria's violence has spiraled out of control. Iraq abstained from voting on an Arab League resolution last month that imposed sanctions and suspended Syria's membership, and Iraqi leaders now say they want to try to get Syria's leaders to accept a peace deal offered and rejected earlier by Syria.
Time is of the essence. In Syria the situation grows worse each day. The United Nations's human rights chief said that the violence in Syria has become a civil war, and there are more grisly reports of brutalities including decapitations and dismemberments of regime opponents in the city of Homs.
The Obama administration has sought to pragmatically balance America's values with its security interests. Syria presents many security complications, among them:
Syria hosts numerous terrorist networks.
Syria possesses chemical weapons as well as Scud missiles that could strike neighboring countries.
Syria has more complex air defense systems than Libya did.
Syria poses real risks of violence within the country that could destabilize neighboring Lebanon as well as Syria.
For those reasons, military options in Syria are more complicated than they were in Libya.
The Obama administration has adopted an incremental approach to Syria that seeks other countries with influence to share in the responsibility. In the first few months, the United States called for political reforms while introducing a series of sanctions. By the summer the United States called for Assad to step down and ratcheted up sanctions with European allies, but Russia and China have blocked efforts to get sanctions from the United Nations. This sustained diplomatic surge on the part of the United States has achieved some results despite the lack of unity at the U.N. Security Council on Syria.
The biggest shift on Syria has come from Turkey, which initially supported diplomatic and political efforts to engage the Assad regime but now fully backs economic sanctions and efforts to isolate Syria. The Obama administration's sustained engagement and close coordination with Turkey remains a key part of its Middle East strategy, and Turkey will remain a pivotal actor on Syria in the weeks to come.
As it did with Turkey, the Obama administration should seek to engage Iraq's leaders to shift its stance and play a constructive role in ending the bloodshed in Syria. This means that President Obama needs to have a candid discussion with Prime Minister Maliki about ways to bring our two countries' approaches on Syria into closer alignment. That will require discussing Iraq's threat perceptions about Syria—not an easy task. Over the past few years, Iraq's leaders have adopted positions closer in alignment with Iran. As far back as 2006, Iraq sided with Lebanon's terrorist group Hezbollah during the group's war with Israel.
The Obama administration should work to persuade Iraqi leaders that it is against Iraq's interests to see Syria's violence escalate, and that Iraq should join the other members of the Arab League in seeking to isolate Syria and build a roadmap for peaceful political change. With the Iraq war drawing to a close, the United States and Iraq are embarking on a new phase in their relationship. How Iraq acts on Syria in the coming months should be one of several tests of whether the United States views Iraq as a reliable partner.
Brian Katulis is a Senior Fellow at the Center for American Progress.
The positions of American Progress, and our policy experts, are independent, and the findings and conclusions presented are those of American Progress alone. A full list of supporters is available here. American Progress would like to acknowledge the many generous supporters who make our work possible.
Authors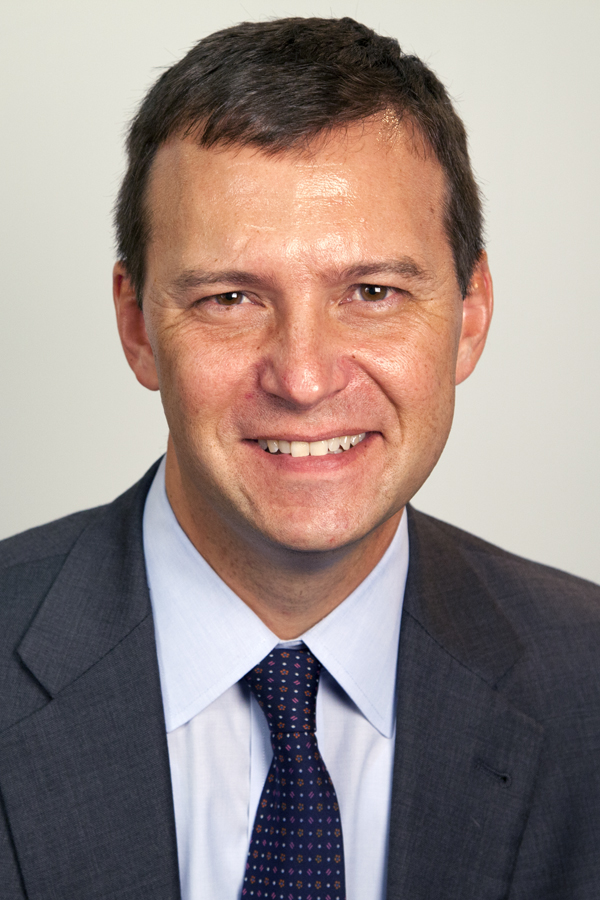 Senior Fellow