It's a New Progressive America
It's a New Progressive America
CAP reports show a majority of Americans agree with progressive principles, and want the government to take a stronger role in the economy, writes Ruy Teixeira.
Part of a Series
It's a "New Progressive America" out there. The nation has a new demography, a new geography and a new agenda, as I argue in a Center for American Progress report released earlier this week.
The new demography refers to the array of growing demographic groups that have aligned themselves with progressives and swelled their ranks. The new geography refers to the close relationship between pro-progressive political shifts and dynamic growth areas across the country, particularly within contested states. And the new agenda is the current tilt of the public toward progressive ideas and policy priorities, a tilt that is accentuated by the strong support for this agenda among growing demographic groups.
Just how progressive this new agenda is can be seen from results of a national survey on "The State of American Political Ideology," analyzed in a report by CAP Senior Fellow John Halpin and Karl Agne, also released this week. The survey included a battery of 40 statements, each of which was a positive expression of either a conservative or progressive argument, with an even mix between conservative and progressive ones. Overall, Americans expressed more agreement with the progressive than conservative arguments. Indeed, six of the top seven statements in terms of level of agreement were progressive. These included such items as the need for government investment in education, infrastructure and science, the need for a transition to clean energy, the need for government regulation to protect workers and consumers and the need to provide financial support for the poor, the sick and the elderly.
But wouldn't a lot of these things mean (gasp!) big government? Apparently, today's public is just not as worried as, say, your typical conservative about this alleged problem.
In the same survey, respondents were given a choice between two statements: "it's time for government to take a larger and stronger role in making the economy work for the average American" and "turning to big government to solve our economic problems will do more harm than good." By 62 percent to 35 percent, the public opted for a larger and stronger government. Evidently, the big government is bad meme promoted by conservatives just doesn't pack the same punch it once did.
It's a new progressive America. They'd better get used to it.
Read the reports:
New Progressive America, by Ruy Teixeira
The State of American Political Ideology, 2009, by John Halpin and Karl Agne
Interactive Map: New Progressive America
Interactive Quiz: How Progressive Are You?
The positions of American Progress, and our policy experts, are independent, and the findings and conclusions presented are those of American Progress alone. A full list of supporters is available here. American Progress would like to acknowledge the many generous supporters who make our work possible.
Authors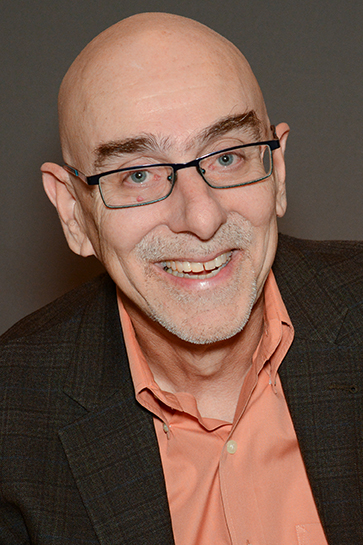 Ruy Teixeira
Former Senior Fellow
Explore The Series
Previous
Public to Conservatives: Get with the Program
Public to Conservatives: Get with the Program
Next
Government: There Is No Alternative
Government: There Is No Alternative