Obama's Leaner National Security Strategy Got the Job Done in 2011
Obama's Leaner National Security Strategy Got the Job Done in 2011
Accomplishments Helped Restore Credibility to U.S. Military Power
The president can use tomorrow's State of the Union address to point to the successes of his new approach that relies less on boots on the ground and more on nontraditional forms of power, says Peter Juul.
For a decade, the United States has been militarily engaged in inconclusive counterinsurgency campaigns in Iraq and Afghanistan. These wars have by and large failed to produce the outcomes projected by American political leaders at their outset, instead resulting in ambiguous achievements that leave the future of U.S. interests in each country uncertain. This failure to achieve more despite the loss of thousands of American soldiers and over a trillion dollars has cast real doubt on the efficacy of American military power.
But 2011 witnessed a number of significant military accomplishments for the United States:
The killing of al Qaida mastermind Osama bin Laden in a daring raid into Pakistan
An expanded drone campaign in Pakistan that has left the core Al Qaeda organization at the brink of defeat
A successful air campaign against dictator Moammar Qaddafi's regime in Libya
While these events signal a shift in overall U.S. military strategy, they also serve to renew—at least in part—the credibility of American military power. As the Obama administration uses its new defense budget to formalize this shift in strategy, it can point to the real accomplishments of the means it has chosen to emphasize—special operations forces, drones, and air and naval power instead of large ground forces—to carry out a leaner but effective approach to national security. The president can start highlighting the merits of this slimmed-down strategy at tomorrow's State of the Union address.
Bin Laden raid
The raid to kill Osama bin Laden had a number of benefits for American military power. For one, it demonstrated the proficiency of American special operations forces, which normally operate out of the spotlight. The raid showed these forces can penetrate deeply into the heart of a highly militarized foreign nation to carry out high-priority, high-risk missions.
But more than showcasing the skill and daring of American special operations forces, the bin Laden raid demonstrated that the United States has the will and capability to eliminate individuals foolish enough to direct attacks against it—even if it takes longer than hoped due to self-inflicted policy mistakes.
Drone campaign
Similarly, the stepped-up campaign of drone strikes against al-Qaida Central in Pakistan—as well as other strikes in Yemen and Somalia—has repeatedly demonstrated the effectiveness of American intelligence agencies, special operations forces, and technology.
In addition to crippling al-Qaida Central to the point where strategic defeat of the organization that attacked the United States on September 11 is, in the words of then-CIA Director Leon Panetta, "within reach" if as few as two critical figures are killed, the drone campaign has given unmanned aerial vehicles such as the MQ-1 Predator and MQ-9 Reaper a sinister reputation unique among weapons in the U.S. military arsenal. While the drone campaign's reputation is portrayed primarily as negative, creating image problems for the United States in countries such as Pakistan, the lethal aura drones have acquired as a result does confer advantages to the United States.
Drones' deadly reputation has already created fear among al-Qaida and other militants in Pakistan. As early as 2010, President Obama's expanded drone campaign was reported to "cast a pall of fear" among militants in Pakistan's border region and created a sense of paranoia among militants that new recruits could in fact be spies.
Drones may in fact be creating something of a new and credible deterrent against terrorist groups. Based on interviews with administration officials, Washington Post columnist David Ignatius suggested that the administration's refusal to use drones against Somalia's al Shabaab militant group was premised on a deterrent strategy: If al Shabaab did attack the United States, it would receive the full brunt of an American drone campaign. As one senior administration official later told reporter Greg Miller, "It would certainly not bother us if potential terrorists took note of the fact that we tend to go after those who go after us."
Air strikes against Qaddafi
Finally, the successful military campaign against Moammar Qaddafi and his regime in Libya has helped ease doubts about the credibility of conventional U.S. military power. By leveraging American comparative advantage in airpower and high-technology weapons and leaving ground fighting to Libyans themselves, the Obama administration and its NATO allies implicitly limited their military objectives to the fall of Qaddafi. Given the successful outcome of the NATO campaign, this limitation enhanced the credibility of American and allied conventional military power by not staking that military power on an ambitious effort to create political change with a huge ground force presence.
The new strategy's payoffs
Last year's foreign policy achievements have two main benefits for the Obama administration in particular and for the United States more generally.
First, they provided something of a test-run for the administration's new defense strategy that relies less on large ground forces to accomplish U.S. objectives and more on special operations forces and air and naval power. This test-run has given the new strategy some credibility as the Obama administration seeks to implement it this year.
More importantly, the killing of Osama bin Laden, dismantling of Al Qaeda, and overthrow of Moammar Qaddafi increased the overall credibility of the United States and President Obama in particular. These events serve as an indicator to the world that the United States can still accomplish significant military objectives after a decade of inconclusive wars and shifting goals in Iraq and Afghanistan. Together with the end of the war in Iraq, the Obama administration at least partially re-established a sense that the United States can achieve the objectives it sets out for itself.
On a smaller but still important scale, President Obama's personal international credibility has been bolstered by fulfilling campaign promises to kill Osama bin Laden and end the war in Iraq as well as making good on pre-intervention assertions that Qaddafi must leave power.
The usual suspects complain that the new defense strategy "embraces decline" and sounds an "order of retreat." But on the contrary, the new approach puts U.S. defense strategy on a more politically and fiscally sustainable course that enables the United States to meet its international responsibilities at tolerable costs to the budget and risks to American lives and interests. Rather than fighting indefinite, unpopular ground wars at exorbitant cost, the new strategy leverages America's comparative advantage to project power at lower risk and cost while keeping the global commons safe.
Other worries are more grounded. NATO allies in Europe worry over the shift in emphasis to Asia, which already resulted in the announced withdrawal of two Army combat brigades. While the administration should address NATO concerns, a lower permanent American military footprint in Europe could have benefits by obliging NATO allies to reconsider their own defense strategies. The war in Libya showed the limitations of even our strongest NATO partners like Britain and France, and Norway's defense minister recently expressed doubts as to the capability of NATO militaries to meet their collective self-defense obligations. But they should not have doubts over the capability of American military forces to meet the United States' obligations.
In short, over the course of 2011, the Obama administration has, however partially, reasserted the credibility of American military power after a decade that saw that credibility eroded by misguided strategic and policy choices. President Obama and his national security team now have a chance to build upon this renewed military credibility with their new defense strategy. They should be given the opportunity to do so.
Peter Juul is a Policy Analyst at the Center for American Progress.
The positions of American Progress, and our policy experts, are independent, and the findings and conclusions presented are those of American Progress alone. A full list of supporters is available here. American Progress would like to acknowledge the many generous supporters who make our work possible.
Authors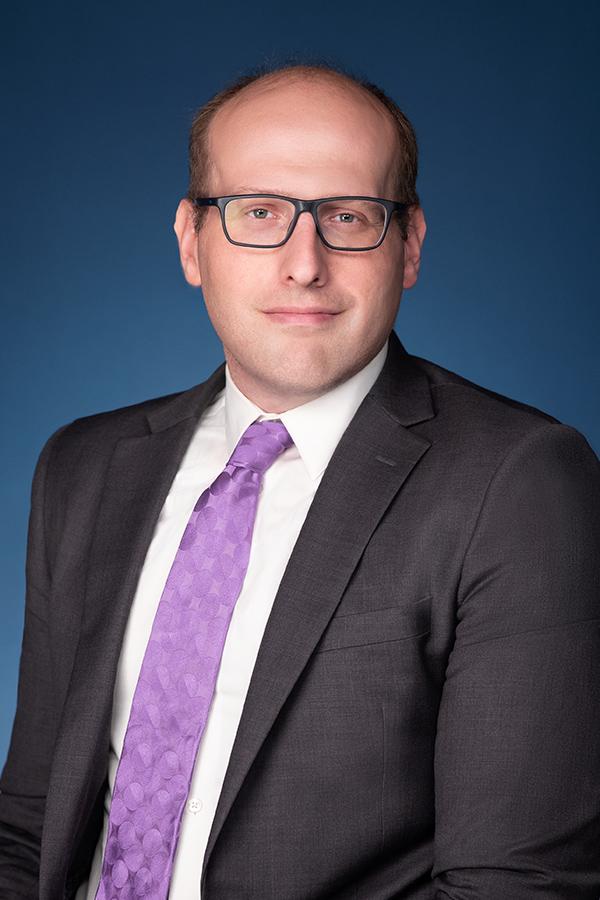 Peter Juul
Former Senior Policy Analyst