It's a Good Jobs Shortage: The Real Reason So Many Workers Are Quitting
It's a Good Jobs Shortage: The Real Reason So Many Workers Are Quitting
The tight labor market has given workers more power to demand improvements in job quality; it's time for employers and policymakers to listen.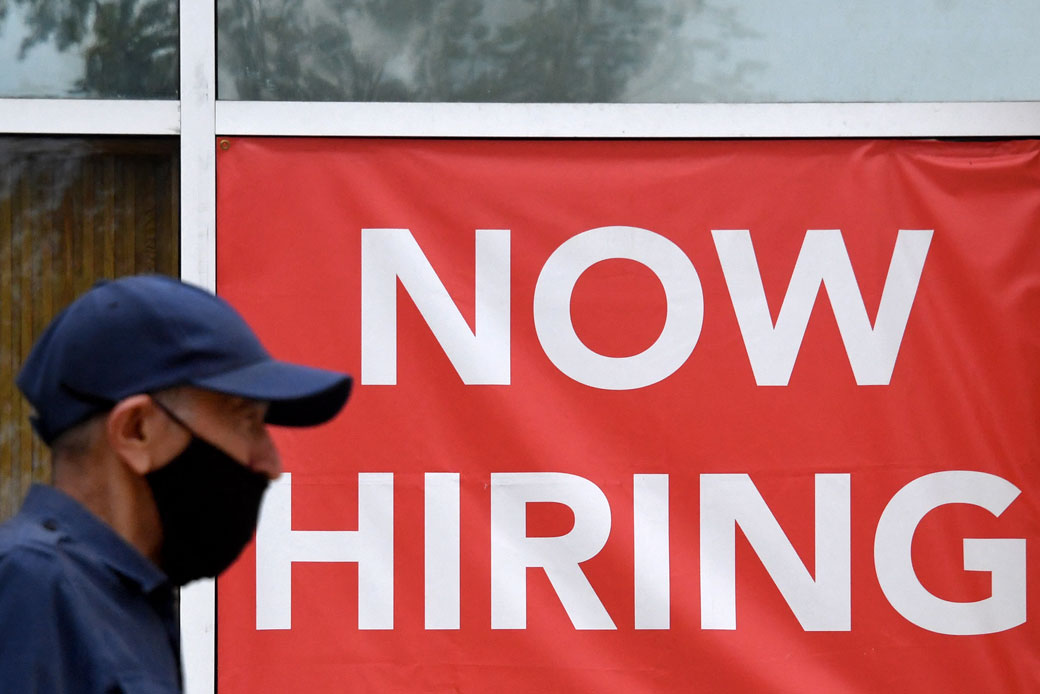 While headlines of labor shortages have dominated news feeds recently, such narratives fail to recognize an underlying issue that fuels this phenomenon and has long plagued the labor market: a shortage of good jobs. Long before the COVID-19 pandemic, too many workers—particularly people of color and women—experienced low and stagnant wages, unpredictable schedules, and poor working conditions, while also lacking access to basic benefits such as health care and paid family and medical leave. Meanwhile, the number of good jobs—those that pay a living wage, offer benefits, and have consistent hours—has been on the decline for decades.
Currently, the United States is facing record-high resignations: 4.4 million workers, or 3 percent of the total workforce, quit in September 2021. These are workers who have voluntarily left their jobs, most likely because they have found better ones in either the same or a different industry. Importantly, the industries with the highest quit rates are those with lower-quality jobs. More than one-third of all private sector nonfarm quits in September were primarily in two industries notorious for low pay and poor working conditions: accommodation and food services, which includes those employed in bars and restaurants, and retail trade, which includes those working as cashiers or customer services representatives.
Contrary to what headlines may suggest, workers are not simply quitting their jobs to sit on the sidelines. Rather, they are switching jobs—perhaps even industries—for better pay, benefits, and working conditions and leaving low-quality jobs that impair their physical and mental health and do not pay enough to meet basic needs, build financial security, or save for the future.
The pandemic has shifted the power dynamic between employers and employees, creating the tightest labor market the United States has seen in at least 20 years. Evidence of this kind of labor market appears in the high quit rates and a reduction in labor supply due to ongoing pandemic disruptions—disproportionately among women—coupled with high rates of job openings, employer-to-employer transitions, and wage growth, particularly among low-wage workers. As a result, employers must now compete for workers rather than the other way around.
For employers complaining of a "labor shortage," there is a simple solution: make workers a better offer.
There is a simple and clear solution to the so-called labor shortage: create more good jobs. It is not workers' obligation to settle for the same exploitative and inadequate jobs they had before the pandemic. Employers must compete for workers, offering better pay, benefits, training, and working conditions to remain competitive, especially in certain sectors. Additionally, the federal government should enact policies that will keep the labor market tight, set a meaningful floor for job quality, and provide a basic safety net for all Americans.
When employers create better jobs—with higher wages and benefits—they can stimulate the economy by better enabling low- and middle-income households to spend and spur economic activity in their communities and by giving businesses a more stable, productive workforce. Supporting a tight labor market would not just be good for workers; it would be good for employers and the overall economy.
Low-paid workers are leaving their jobs at record rates
While the United States has seen record-high quit rates over the past few months, the largest exodus of workers has occurred within low-paying service industries with a history of poor working conditions. In September 2021, accommodation and food services saw 863,000 quits—6.6 percent of its workforce—and retail trade accounted for another 685,000 quits, or 4.4 percent of its workforce. In 2019, these two industries represented 16.5 percent of men's pre-pandemic employment and 18.4 percent of women's pre-pandemic employment. Most notably, workers of color disproportionately constitute the accommodation and food services and retail trade workforces, especially the low-wage jobs within these industries. Indeed, 1 in 4 accommodation and food services workers and more than 1 in 5 retail trade workers are people of color. Women of color in particular are overrepresented in these jobs: Specifically, 1 in 4 employed Hispanic women work in these industries. It is important to note that workers of color are not overrepresented in these low-wage jobs by accident: Historic labor exploitation and occupational segregation of Black workers and other workers of color are direct results of intentional government policy.
These two industries also offer the lowest wages and benefits on average and are known for having some of the poorest work environments, trends that continued through the pandemic. For instance, according to the Harvard Business Review, the restaurant industry has the highest rates of sexual harassment across all industries. And this has worsened during the pandemic, with a recent survey by One Fair Wage finding that 41 percent of food service workers during the pandemic "experienced or witnessed a noticeable change in overall levels of unwanted sexualized comments from customers."
Notably, there is a clear trend of industries with lower average pay and benefits, as well as toxic work environments, seeing higher quit rates in the wake of the pandemic. (see Figure 1)
Figure 1
Contributing to these high quit rates, job openings are also at record-high levels—most notably in the same industries that offer low-quality jobs. In September 2021, there were 10.4 million vacancies overall—6.6 percent of all filled and unfilled jobs. In particular, accommodation and food services had 1.4 million job openings, or 9.5 percent of employment, while retail trade had 1.1 million vacancies, or 6.8 percent of all filled and unfilled jobs. Meanwhile, hires are also at record highs—6.5 million hires overall in September, or 4.4 percent of all filled and unfilled jobs—with accommodation and food services and retail trade again leading.
This high level of demand for labor gives workers added power and leaves plenty of opportunities to negotiate better pay and conditions or to find a better employer or industry. This is supported by both anecdotal evidence and data showing faster wage growth, which is more typical of tight labor markets, particularly in low-wage industries. (see Figure 2)
Figure 2
Notably, industry-level hiring rates are correlated with both quit and job opening rates, showing that the same low-paying industries where workers have the most power right now are still hiring at the fastest rates. (see Figure 3) This is a very important point that is often lost in headlines of a "Great Resignation." Workers are not quitting to go sit at home; hiring has still been well above quits every month, as is usually the case. The vast majority of quits are taking place because workers already have a better job lined up—known as employer-to-employer transitions—or because the hot labor market makes them very confident that they can find something better quickly. Indeed, employer-to-employer transitions have increased along with quit rates, returning to pre-pandemic levels over recent months—generally a positive sign for worker bargaining power.
Figure 3
The solution is simple: Create better jobs
For employers complaining of a "labor shortage," there is a simple solution: make workers a better offer. Many employers are already increasing pay, providing stronger benefits, and improving work conditions to be more competitive in the labor market. Wage growth has accelerated over the summer, with pay growing fastest for workers in the lowest income percentiles and the lowest-wage industries, which are also the industries with the highest quit rates. (see Figure 4) Nevertheless, there is still a long way to go after decades of stagnation.
Figure 4
Wage growth for "job switchers"—or employer-to-employer transitions—is higher than it is for "job stayers" and has been rising quickly back to pre-pandemic levels in the last few months, while wage growth for job stayers has remained stagnant. Additionally, wage growth is much higher and has accelerated significantly faster this year for the youngest workers, who are newer to the labor market, are generally more willing to switch jobs, and are more likely to work low-paying, entry-level jobs—particularly in those low-wage industries experiencing the most wage growth. However, wage growth slowed down recently in many industries as hiring faltered during the emergence of the delta variant.
Still, workers are making it clear—including through striking—that while they expect to earn a living wage, wages are not the only factor in job quality, with the pandemic likely propelling people to reevaluate what they value and want in a job. Workers also place a high value on—and now have the leverage to demand—benefits such as paid family and medical leave and health insurance; a workplace safe from harassment, illness, and physical injuries; flexible scheduling; a better work-life balance; and a career path with clear upward mobility.
Yet creating better jobs is not just good for employees; it's also good for employers. Better-quality jobs are associated with lower turnover, higher productivity, and less time and money spent on hiring and training new workers. In turn, this also benefits the economy in the long run by allowing those more productive businesses to expand and by creating more stable, well-paying employment that allows low-wage workers to spend more and thus help grow their local economies.
Policymakers cannot wait for employers to give workers power
Despite concerns about a shortage of workers, employment is growing quickly, especially relative to previous recessions. Since January 2021, 5.9 million jobs have been added, but the economy has still only regained about 83 percent of the jobs lost during the initial stages of the pandemic. At the worker level, a multitude of factors is stopping many people from going back to and staying in work. These include additional caregiving responsibilities that disproportionately fall on women as schools, child care, and other settings continue to face disruptions to their operations. Furthermore, amid the ongoing pandemic, this trend has been further exacerbated by health and safety concerns that are particularly worrisome for in-person industries such as accommodation and food services and retail trade.
Another issue is that people want to return to work but find themselves shut out by employers still unwilling to broaden qualification requirements or do away with resume-reading algorithms that automatically reject prospective employees for lacking a specific experience or having a long gap—common during a recession—on their resume. Businesses and workers alike, as well as the greater economy, are seriously harmed by this rigidity. Employers cannot continue the same recession-era hiring practices of low-effort searches, poor compensation, and expectations of a deluge of overqualified applicants during a tight labor market and expect the same results.
Better-quality jobs are associated with lower turnover, higher productivity, and less time and money spent on hiring and training new workers.
It is worth noting, however, that this moment of elevated worker power may be fleeting. Businesses always have an advantage over workers—particularly given that only 6 percent of private sector workers are unionized. Indeed, businesses typically can function without filling a role much longer than workers can live without pay. Yet creating a labor market based upon people's desperation is not a solution and merely creates cycles of poverty and deprivation.
Empowering workers to join a union and passing pro-worker laws remain the best ways to ensure that workers receive fair pay, good benefits, safe working conditions, and a voice on the job.
Policymakers must step in to ensure this current resurgence in worker power is made permanent. In the past, the government has looked only to the overall unemployment rate (4.2 percent in November 2021) to determine when to pull back on support for an economic recovery, despite the overall rate consistently being significantly lower than the unemployment rates for workers of color, most notably for Black or African American (6.7 percent) and Hispanic or Latino (5.2 percent) workers. It is crucial that the government continue supporting a tight labor market until everyone has recovered from the pandemic and attenuating recession.
See also
The Biden Boom: Economic Recovery in 2021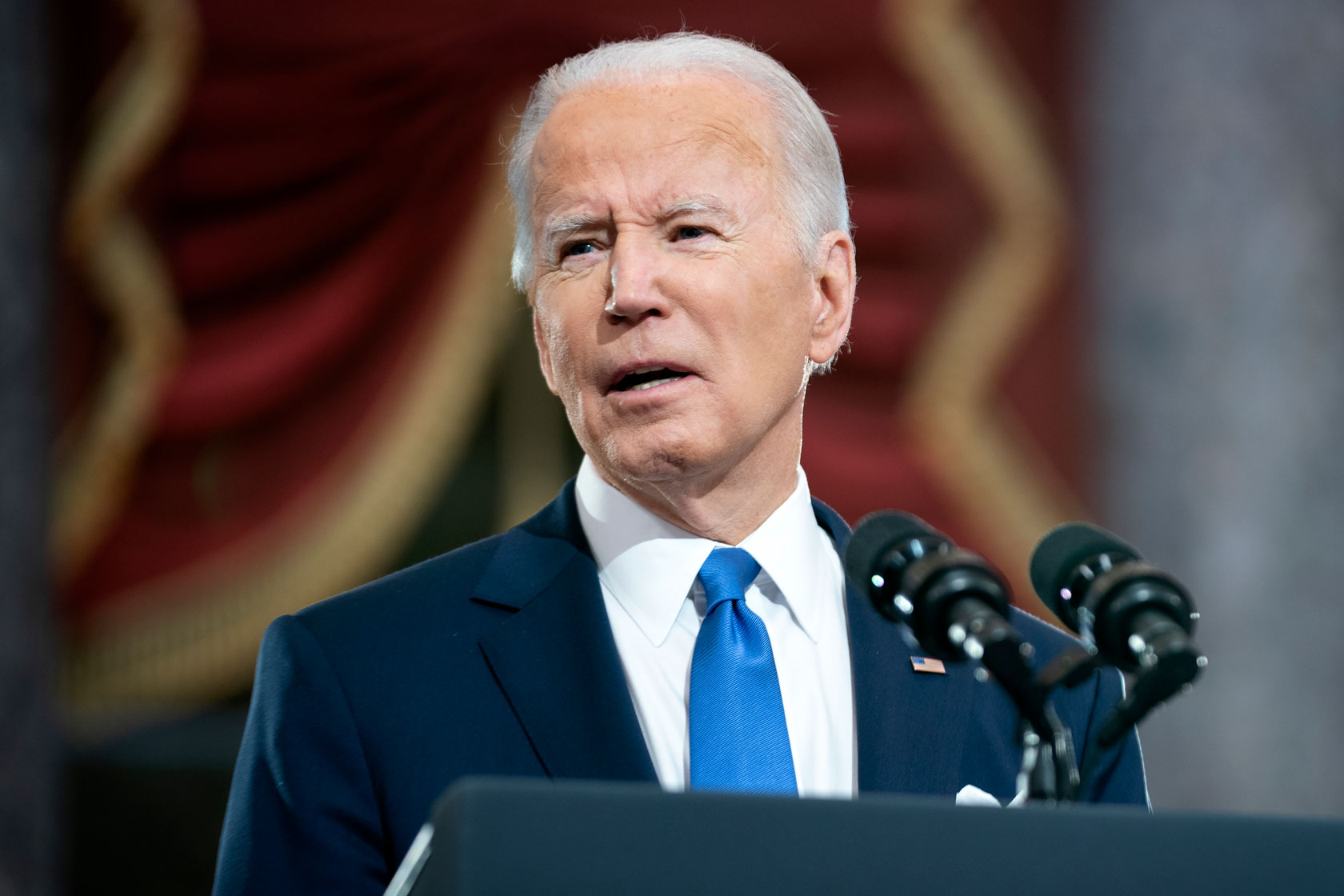 Article
The Biden Boom: Economic Recovery in 2021
---
Congress and President Joe Biden have a plethora of options to support the tight labor market and worker power. Among other policies, they should adopt paid family and medical leave and create accessible and affordable early childhood education, as is being considered under the Build Back Better Act; finally raise the federal minimum wage to a living wage; pass the Protecting the Right to Organize Act and the Public Service Freedom to Negotiate Act; and strengthen and enforce laws that protect workers from dangerous working conditions, sexual harassment, and wage and time theft. The government should also continue to support the ability of low- and middle-income families to meet their basic needs by making permanent the enhanced child tax credit and child care supports in the Build Back Better Act. Both the Build Back Better Act and the Infrastructure Investment and Jobs Act also help create pressure in the labor market to sustain higher wages by attaching standards to the large number of jobs they will create. Finally, the Federal Reserve should keep interest rates low until Black and Hispanic unemployment rates have more fully recovered.
Simply put, individual employers cannot be solely relied upon to create better-quality jobs for workers; these efforts require comprehensive solutions and partnerships between business and government.
Current record-high quit rates in low-wage industries are the consequence of decades of underinvestment in the labor market.
Conclusion
Current record-high quit rates in low-wage industries are the consequence of decades of underinvestment in the labor market, particularly in jobs occupied by women and people of color. Despite recent complaints from business leaders about a "labor shortage," corporations have been bringing in record profit margins, in no small part because the government has propped up consumer demand and provided direct support to businesses throughout the pandemic-induced recession.
Companies should not expect to keep that windfall without sharing some of their gains with the workers responsible for creating those profits. So, while some companies may be having trouble finding workers, the solution to that problem is in their own hands: end the good jobs shortage.
The authors would like to thank Christian Weller, Beth Almeida, David Madland, Karla Walter, Arohi Pathak, Lily Roberts, Lorena Roque, and Marina Zhavoronkova for their input on this column and Nick Buffie for his fact-checking.
Methodology
In two industries—trade, transportation, and utilities and leisure and hospitality—the subsectors were particularly important to differentiate for this analysis. Trade, transportation, and utilities is made up of wholesale trade; retail trade; and transportation, warehousing, and utilities, while leisure and hospitality is composed of arts, entertainment, and recreation and accommodation and food services. Specifically, retail trade and accommodation and food services individually have been at the center of this period of elevated quit rates. However, because data were pulled from multiple sources, some of the other subsectors—specifically transportation, warehousing, and utilities and arts, entertainment, and recreation—did not have data available for figures 1, 2, and 4. To avoid significant overlap between data points, the larger sectors of trade, transportation, and utilities and leisure and hospitality were not included in the charts.
The positions of American Progress, and our policy experts, are independent, and the findings and conclusions presented are those of American Progress alone. A full list of supporters is available here. American Progress would like to acknowledge the many generous supporters who make our work possible.
Authors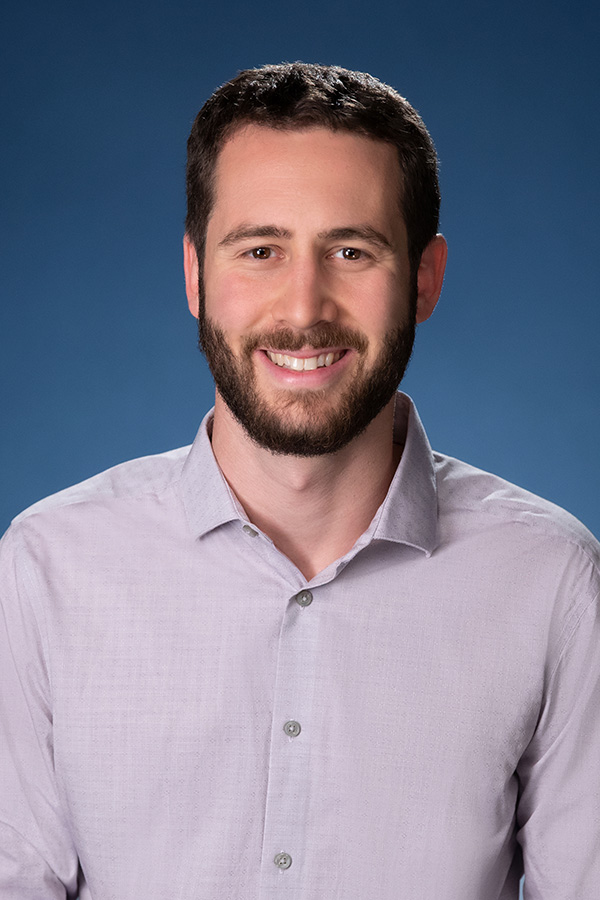 Justin Schweitzer
Former Policy Analyst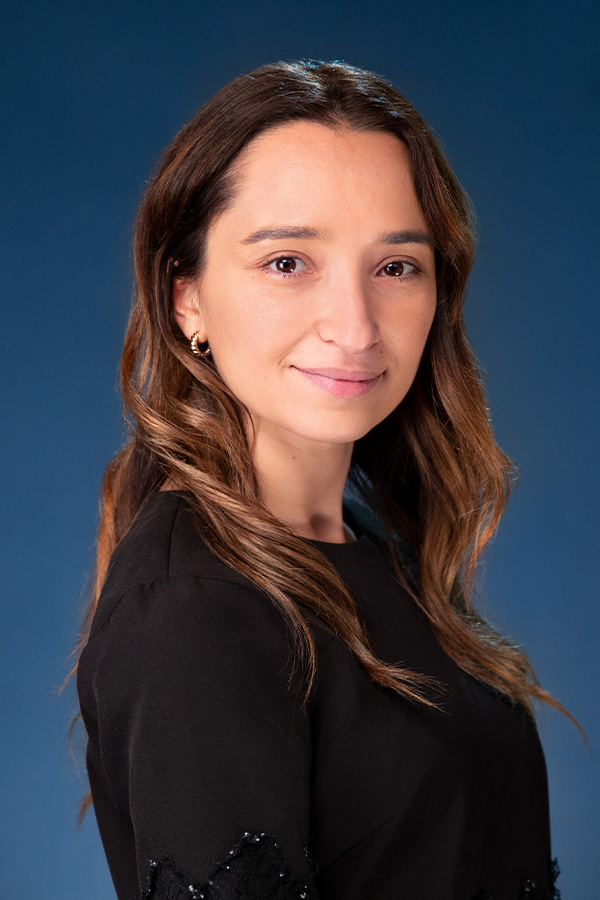 Director of Economic Analysis, Inclusive Economy