Iraq Four Years Later: From "Bring 'Em On" to Bait and Switch
Iraq Four Years Later: From "Bring 'Em On" to Bait and Switch
The Bush administration softens the ground for changing its Iraq rationale again, writes Brian Katulis.
Today marks four long years since President Bush goaded militants in Iraq to attack U.S. troops, telling them to "Bring 'em on": "There are some that feel like if they attack us, that we may decide to leave prematurely. They don't understand what they are talking about if that is the case. Let me finish. There are some who feel like the conditions are such that they can attack us there. My answer is, bring 'em on." (Click here for video of President Bush from four years ago.)
Since the president made that remark, the United States has lost more than 3,250 soldiers killed and 25,000 wounded in action in Iraq, according to data that the National Security Network released with Americans Against the Escalation in Iraq at a press event in front of the White House today. Four long years in Iraq have not resulted in stopping the spread of weapons of mass destruction, stemming the growth of global terrorism, or advancing the spread of democracy throughout the Middle East as promised by President Bush's Iraq policy.
Instead, the Bush administration's Iraq policy continues to make Americans less safe by grinding down our military readiness and maintaining an open-ended military presence that serves as a rallying cry for global terrorist networks. To reclaim control of our national security interests, the United States needs a wholesale shift in its entire strategy for the Middle East and Iraq, as the Center for American Progress argues in its new "Strategic Reset" plan.
Even a growing number of conservatives realize it is past time to reconsider the latest "surge" of military forces. Yet there are worrisome signs that President Bush and his team are once more trying to soften the ground for shifting the rationale to maintain an open-ended U.S. troop presence in Iraq.
When President Bush announced the military escalation in January, one of the main rationales was to increase stability in Iraq in order to give the county's leaders some breathing room to make the political compromises to end Iraq's violent struggles for power. Halfway through 2007, however, it is clear that this plan is not working.
This past Friday, the main Sunni bloc announced it was boycotting the Cabinet in protest over an arrest warrant issued for a Sunni minister in the government. Over the weekend a top Sunni political leader said he made a mistake by entering Iraq's political process and said that he was joining the resistance. These political blows to Prime Minister Nouri al-Maliki's increasingly dysfunctional coalition government come after a week in which Sunnis in parliament boycotted that body's sessions in a dispute over who should be the parliament's speaker.
The wheels are coming off Iraq's political transition—and the surge is not delivering its central promises of fostering political reconciliation among Iraq's divided leaders. So what does the Bush administration do? Rather than recognizing reality and making a shift in strategy, it moves the goalposts yet again.
In little-noticed remarks late last week, President Bush said that the key to evaluating Iraq is at the local level, to look at the areas where there have been some gains in promoting reconciliation. "To evaluate how life is improving for the Iraqis, we cannot look at the country only from the top down, we need to go beyond the Green Zone and look at Iraq from the bottom up," said the president. "This is where political reconciliation matters most, because it is where ordinary Iraqis are deciding whether to support new Iraq."
The president even noted the creation of "neighborhood watch groups" in Iraq as a new sign of progress—as if the violent fragmentation of the country over the past four years had not been marked by the rise of local sectarianism but rather by a sudden surge in neighborliness. The president's latest bait and switch—let's look at local political conditions in Iraq now that the country's national government is demonstrably collapsing—is designed to fool the American people.
Yes this presentation offers a preview of what Congress might expect to see from the Bush administration when it offers a preliminary report due in two weeks, on July 15. Congress should reject the spin and keep focused on the fundamentals. President Bush's strategy for Iraq is not making Americans safer, and the time has long past to make a major shift in strategy like the one argued in "Strategic Reset."
The U.S. military simply cannot settle Iraq's multiple conflicts. Instead of passively waiting for Iraq's leaders to settle their differences, and instead of foolishly allowing our most precious national security resources to be used by different sides in Iraq's internal power struggles, the United States should reclaim control of its security by setting a plan for completing the military mission in Iraq by the end of 2008.
The positions of American Progress, and our policy experts, are independent, and the findings and conclusions presented are those of American Progress alone. A full list of supporters is available here. American Progress would like to acknowledge the many generous supporters who make our work possible.
Authors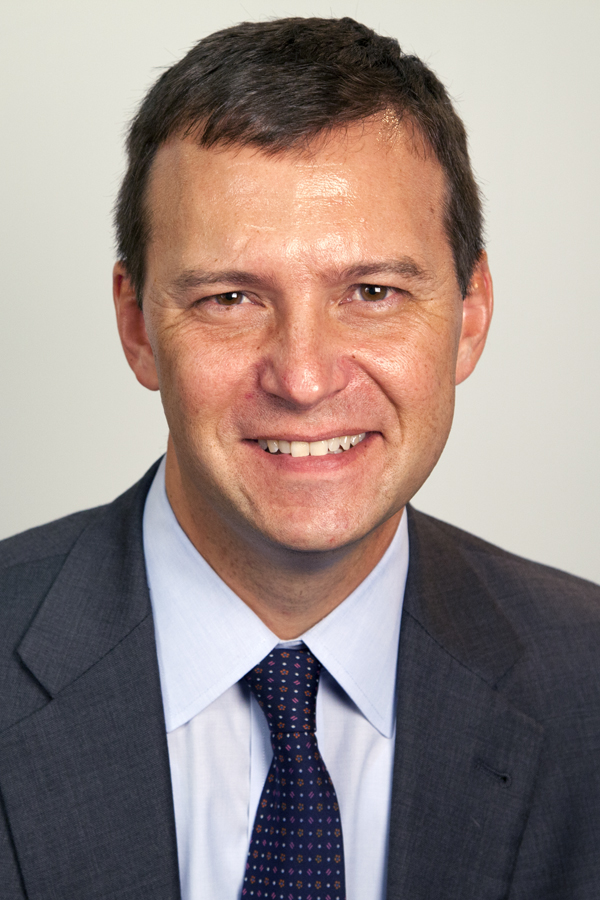 Senior Fellow