Hockey as a Harbinger of Social Change
Hockey as a Harbinger of Social Change
Racial lines on the ice disappear as outdated notions of who can and can't play hockey melt away.
Part of a Series
Bill Douglas loves the game of ice hockey and has for nearly all his life. He first laced up his skates to play as a 13-year-old kid in his native Philadelphia. Never quite good enough to be considered professional material, he nonetheless made up for this shortfall with a zealot's passion, playing in pickup games and on club teams whenever and wherever he could.
At age 55, he's still playing. On many a frosty winter morning, before heading to work as a Washington, D.C.-based reporter for McClatchy Newspapers, Douglas starts his day with bracing early-morning practices or impromptu games that attract others who also refuse to abandon the game even as their biological clocks tick well into middle age.
Full disclosure: Douglas and yours truly have been colleagues and friends since we were rookie reporters in the late 1970s at The Charlotte Observer in North Carolina and later at The Sun in Baltimore during the mid-1980s. I've been aware of his passion for hockey from the moment we met, making him the first black person I knew who even cared about the sport, much less understood the details and history of the game.
On the ice, Douglas is a diminutive figure, his visage obscured by a colorful, full-face goalkeeper's mask. He crouches between the pipes, hoping to stop the typically bigger guys from slapping a hard rubber puck past him into the net. It's a challenge, one that keeps a relatively old guy like him playing against the ever younger and, increasingly, more diverse skaters.
For most of the four decades he's played, Douglas usually has been the only black guy among the changing lines of white athletes. Douglas isn't skating on thin ice when he says jokingly, "It's true; I love the whitest sport in America."
Douglas readily admits his sports heroes are former National Hockey League players Grant Fuhr, Bernie Parent, Jacques Plante, Mark Messier, Ron Hextall, Tony McKegney, and Bobby Clarke. (I'd wager a steak dinner if any know-it-all sports fans frequenting black barbershops could cite career stats on that all-star roster.)
Last year Washington Post sportswriter Clinton Yates announced, "I'm a black hockey fan. We do exist," in a column that urged the Washington Capitals to do more to market to the city's large black communities:
Being a black hockey fan in D.C. is not easy. There aren't that many of us. But we're not unicorns. Go to a Caps game or a hockey bar, and you might find a couple. All in all, hockey is not a big part of the black sports community, and that's unfortunate. It's also something the Capitals could change if they tried. I'm not a marketing expert, but the Washington area has plenty of people with disposable income looking to back a winning team. And many of them are not white.
Yates's loneliness at a pro hockey game may be about to change. There are other black ice-hockey lovers out there, and they're a diverse bunch. There's the cerebral Evan F. Moore, a diehard Chicago Blackhawks fan and blogger, and the bombastic Pamela Merritt, a hardcore feminist in St. Louis who has a soft spot for all things hockey.
Moore, Merritt, and Douglas are spreading the word about a sport they love into places it hasn't been spoken of previously.
When he's not playing hockey or writing about federal politics, Douglas travels the world in search of games to watch and shares his discoveries on a personal blog called TheColorOfHockey. In May he was in Helsinki, Finland, for the International Ice Hockey Federation World Championship. "With my Philadelphia Flyers absent from the Stanley Cup playoffs, I had no problem leaving home and coming here to watch all the NHLers who didn't make the playoffs play for their countries," he wrote in a post titled "Helluva time in Helsinki."
More recently and closer to home, he was in Newark, New Jersey, last Sunday to witness the possibility of racial history being made at the NHL draft. "The 2013 NHL draft Sunday went as expected—except the unexpected happened," Douglas wrote, noting that black hockey phenom Seth Jones wasn't the draft's top pick.
This was big news for hockey fans and people of color who track historic firsts. Never has a black player been drafted number one in the NHL, but some sports insiders had predicted Jones would break that barrier in this year's draft. It didn't happen, as he was drafted fourth by the Nashville Predators. Still, it was the league's highest draft pick of a black player.
Douglas was effusive, describing Jones as a supernova about to explode and melt ice rinks across the league. Jones is an 18-year-old African American who starred on USA Hockey's gold-medal team at the 2013 International Ice Hockey Federation World U20 Championship. He's 6'4'', 204 pounds of bruising defensive skill.
Moreover, Jones wasn't alone as a black high-draft pick. Darnell Nurse, a defenseman from the Sault St. Marie Greyhounds of the Ontario Hockey League, went seventh to the Edmonton Oilers. Altogether, eight black players were drafted to NHL teams last weekend and, said Douglas, more are coming because the NHL's "Hockey is for Everyone" program has nearly three-dozen minority-oriented youth-hockey development programs across the United States.
"Things are changing in hockey," Douglas told me. "I know that because I saw that Powerade commercial with the black hockey player in it, the one where they imply he's playing the wrong sport because he's black. Well, when Madison Avenue picks up on the fact that a black kid is enjoying hockey, then I know we're on to something.
"In fact, that's a very hopeful and positive sign of change in our society," he continued. "They're making a commercial about a black guy representing possibilities and doing something well other than playing basketball or football. That's an indication of progress."
Sam Fulwood III is a Senior Fellow at the Center for American Progress and Director of the CAP Leadership Institute. His work with the Center's Progress 2050 project examines the impact of policies on the nation when there will be no clear racial or ethnic majority by the year 2050.
The positions of American Progress, and our policy experts, are independent, and the findings and conclusions presented are those of American Progress alone. A full list of supporters is available here. American Progress would like to acknowledge the many generous supporters who make our work possible.
Authors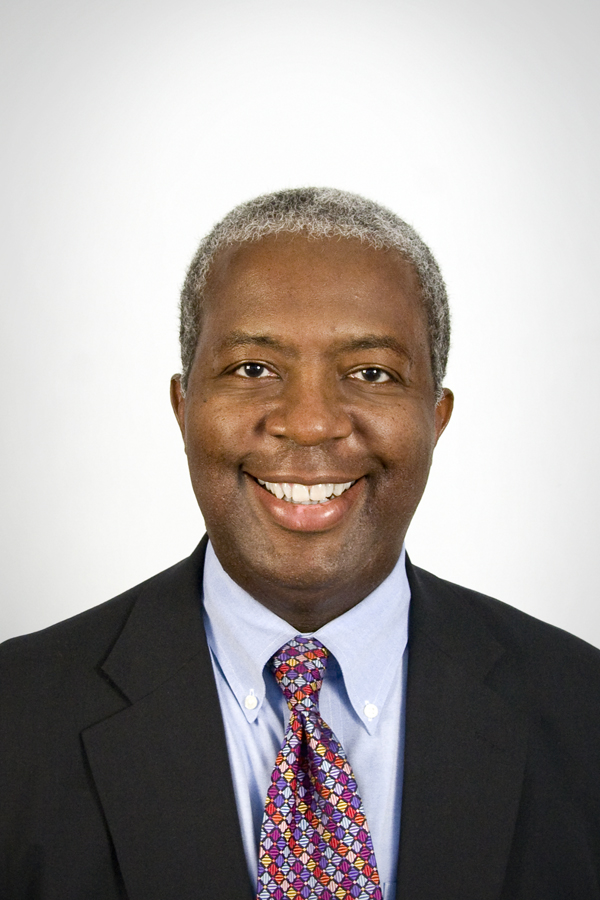 Senior Fellow
Explore The Series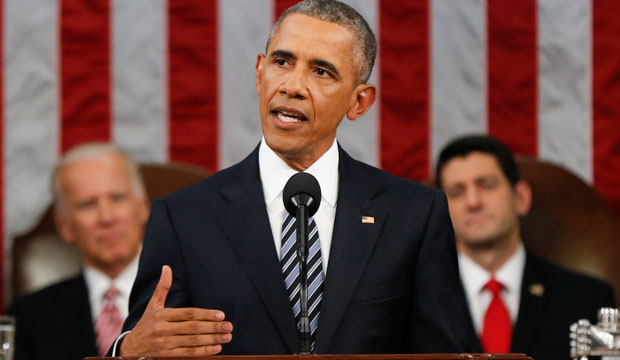 Previous
Small Gains for Affirmative Action
Small Gains for Affirmative Action
Next
Let's Celebrate Triumph, Not Tragedy
Let's Celebrate Triumph, Not Tragedy