Let's Celebrate Triumph, Not Tragedy
Let's Celebrate Triumph, Not Tragedy
Despite the upsetting not-guilty verdict in the Zimmerman trial, there is no better time for black men and boys in America.
Part of a Series
I've been largely silent during George Zimmerman's trial for the shooting death of Trayvon Martin because there has already been far too much negative commentary on the matter for my tastes. For the past few months building up to Saturday's not-guilty verdict in Sanford, Florida, nearly everyone with Internet access, a Facebook page, or a Twitter handle was self-deputized as a soothsayer, pundit, or reporter on the case. I had nothing to contribute to that cacophony of conversation.
Now that the verdict is revealed, I share in this great moment of collective grieving among folks who feel justice hasn't been served. Passions are high, leading many Americans to take to the streets in peaceful protests. Even these nonviolent protests have been challenged by fear-mongering, right-wing correspondents, who have openly fretted about the public displays of grief leading to rioting or other anti-social outbursts.
Enough already! Let's shift a measure of our focus off of a singular tragedy involving a young black man to celebrate the repeated triumphs of many black men.
Several hours before the Zimmerman trial jury rendered its Saturday night verdict, I attended an afternoon barbecue to honor the current class and alumni of the Washington-based Institute for Responsible Citizenship, a program that for more than a decade has helped pave a path toward a promising future for some 150 outstanding young black men. The institute is the brainchild of William A. Keyes, who founded the program in the summer of 2003.
Full disclosure: Keyes and I are close friends and were even before he started the institute. I was a founding board member of his program, and he serves on the Advisory Panel of the Center for American Progress's Leadership Institute, which I founded two years ago to help people of color advance in the public policy arena.
Alarmed by the mythology of news reports that proclaimed black men an endangered species, Keyes felt the sensational accounts of black men in trouble or ensnared in the criminal justice system overshadowed the achievements of a far greater number who were living stable and upstanding lives. As he views the situation, the bad actors grabbed the headlines, and the solid citizens toiled in anonymity. There was an imbalance of perceptions that contributed to the idea that young black men were bad news. Keyes wanted to change that, one black male college student at a time.
"I created the Institute 11 years ago with the express purpose of recognizing African American male college students for working hard and achieving academic success," Keyes told me recently. "Many of the young men tell me that their participation in the institute marked the first time they were ever affirmed for pursuing academic excellence or affirmed for pursuing careers that will enable them to be a service to others."
The institute selects outstanding students, who make a two-summer commitment to participate in a series of classes and activities in Washington following their sophomore and junior years in college. While in the nation's capital, they work full time at internships that are coordinated with their career goals. (Several of the institute fellows have been interns at American Progress and one is a current employee.) Concurrently, they take a rigorous set of academic courses at American University and participate in private briefings with leaders in government, business, and nonprofit organizations.
This program soars and takes the young men along for the dizzying ride. Among those who have participated, some have gone on to win prestigious Rhodes, Fulbright, and Truman scholarships. An uncounted number are Phi Beta Kappa on their campuses. They are student body presidents, award-winning researchers, entrepreneurs, and nationally acclaimed entertainers. One is a 10-time All-American track and field athlete. Students who have passed through the program currently work as preachers, teachers, professors, doctors, lawyers, artists, musicians, and business owners. Others are preparing to become physicists and neuroscientists, and, as I mentioned earlier, one is a budding public policy expert at American Progress.
Keyes describes himself as "a big-time sports fan," who at an earlier point in his life felt his career path might lead him to coaching football at a major university. He speaks about the men in his program with the passionate zeal of the coach he never became and, in turn, his acolytes respond to his guidance the same way fullbacks crash through the line of scrimmage.
According to Keyes:
I have been exceedingly frustrated that our society will reward black boys for playing sports and completely ignore young black men who achieve extraordinary academic success. The institute is the place where our young men are encouraged to pursue success. They earn Rhodes or Fulbright scholarships, earn Phi Beta Kappa, get admitted to the top graduate or professional programs, or start careers that will allow them to be of service in their communities. And this is the place where they can feel good about even pursuing such lofty goals.
Perhaps all said and done, it's best he didn't become a high-profile coach, because he might not have achieved an equal measure of success. In the time that the institute has turned out stellar black male scholars, many once-pristine college athletic programs have been caught in the glare of embarrassing scandals. At the same time, not a single participant in the institute's decade-long history has seen the wrong side of the law. "None of them have shot anyone, been arrested for pot possession, or accused of assaulting another person," Keyes said. "Not a one of them has been arrested for anything in all the time I've known each one of them."
That's not as shocking a statement as it might appear. Racist vigilantes don't shoot most black kids on rainy nights. And while far too many young black men are caught up in the criminal justice system, truth be told, the overwhelming majority of black men and boys are not in trouble with the law, cops, or their parents.
To be specific, a recent study by the American Civil Liberties Union makes much of the disparity in incarceration rates between white, black, and Latino males, noting that 1 in 106 white men ages 18 or older is incarcerated. For Latinos and blacks, the numbers jump to 1 in 36 and 1 in 15, respectively. To say the least, such differences are disturbing and a cause for national concern.
But a more positive spin on those same figures shows that 14 in 15 black men aren't in trouble at all. This imbalance of attention and focus on the negative drives Keyes bonkers. "Problems get lots of attention, but success is seldom celebrated," he said. "It's a simple fact of life that society gets more of what it recognizes and rewards, and gets less of what it ignores."
At this moment, when public attention appears focused on the plight of black boys and men in America and primed to imagine the most horrible stereotypes are accurate depictions of everyday life, it's wise to remind everyone not to believe the hype. All hope isn't lost. Though it might be easy and tempting to believe otherwise, given the preponderance of blather that fills the empty spaces of mainstream and social media, the future for black boys and men is brighter now than it has ever been in our nation's history.
Similar to many Americans—probably the overwhelming majority of black Americans—I'm appalled by the Zimmerman trial outcome, what it says about our criminal justice system's view of the value of black life, and how a jury of six white women couldn't bring themselves to see past race to reach what I consider an obvious, reasonable, and fair decision.
But I refuse to embrace a dire forecast for black boys and men based on this verdict's outcome. The Trayvon Martin story isn't the singular template for what lies ahead for black boys and men. Yes, what happened to Trayvon is sad and tragic, but it's far from an inescapable fate for most, or even all, black boys and men in America.
I witnessed a more probable and promising outcome in the confident faces of the men I saw at the barbecue last weekend. The shame of it is that all the good those men have done and will accomplish is too easily tarnished by the notoriety that befalls the entire group, if only one of them commits a random anti-social act.
If you ask me, the refusal to recognize and reward black male achievements such as those by the institute scholars deserves as much—maybe even more—of our collective outrage than the outcome of Zimmerman verdict.
Sam Fulwood III is a Senior Fellow at the Center for American Progress and Director of the CAP Leadership Institute. His work with the Center's Progress 2050 project examines the impact of policies on the nation when there will be no clear racial or ethnic majority by the year 2050.
The positions of American Progress, and our policy experts, are independent, and the findings and conclusions presented are those of American Progress alone. A full list of supporters is available here. American Progress would like to acknowledge the many generous supporters who make our work possible.
Authors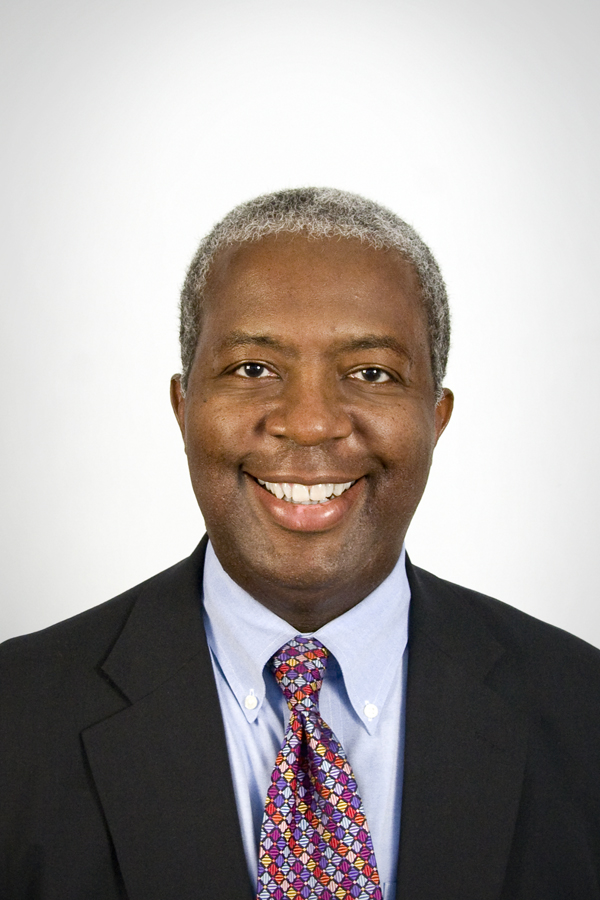 Senior Fellow
Explore The Series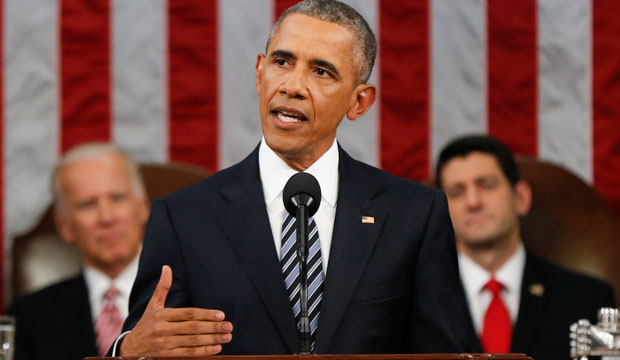 Previous
Hockey as a Harbinger of Social Change
Hockey as a Harbinger of Social Change
Next
Remembering the Many Voices at the March on Washington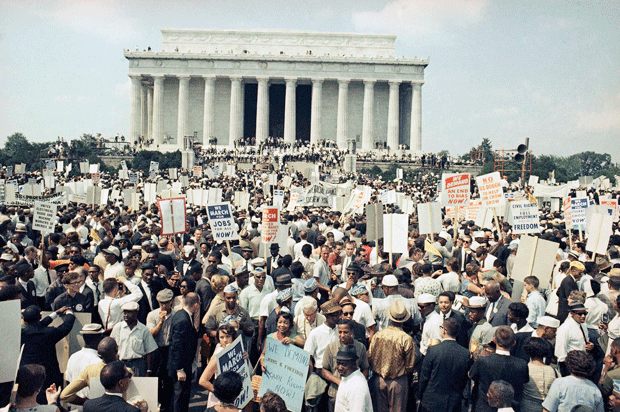 Remembering the Many Voices at the March on Washington