Long-Term Fishery Investments Starting to Pay Off
Long-Term Fishery Investments Starting to Pay Off
Fish populations are starting to rebuild thanks to strict catch limits, writes Michael Conathan. Wholesale changes to the law would be a mistake.
Part of a Series

See which fish stocks were fully rebuilt in 2011.
Earlier this month, the National Oceanic and Atmospheric Administration released its annual "Status of Stocks" report to Congress outlining the overall health of our nation's fisheries. To the relatively small cadre of fish geeks (myself included), the release of this document is a major event. It lacks the panache of the Oscar nominations, but for us it is perhaps comparable to the way the 1 percent gets all giddy for Berkshire Hathaway's annual letter to shareholders.
NOAA's report for 2011, similar to that of Warren Buffett's financial powerhouse, continued its recent trend of positive returns. The topline numbers showed modest yet continued growth in the overall health of America's fish populations. At the end of 2011, just 14 percent of fish stocks were subject to overfishing, and 21 percent were in an overfished state—down from 16 percent and 22 percent in 2010, respectively. (Recall this description of the difference between a stock that is "subject to overfishing" and one that is "overfished.")
Yet the most impressive news to emerge from this year's report was that six stocks have been declared fully rebuilt—more than in any other year—bringing the overall total of stocks rebuilt since 2000 to 27.
Despite these positive trends and all the feel-good stories the report has spawned (in more than 100 newspapers nationwide), correspondence in my personal inbox this week was dominated by references to a Washington Post Wonk Room blog post proclaiming boldly that it had found "The end of fish, in one chart."
The chart in question comes from a wide-ranging World Wildlife Fund study on global biodiversity, and it displays the dramatic increase in global fishing pressure from 1950 to 2006. The blog piece goes on to reference an overpublicized doomsday scenario article published by lead author Dr. Boris Worm in 2006 in the journal Science. Worm's study predicts the demise of global commercial fisheries by 2048. Ah, how the mass media truly loves a ticking clock.
The rest of that story, as I explained in an earlier column, is that Worm later collaborated with several other colleagues, including Dr. Ray Hilborn, on a follow-up article that Science ran in 2009 showing a far rosier outlook on the future of the world's fisheries—specifically that "conservation objectives can be achieved by merging diverse management actions, including catch restrictions, gear modification, and closed areas." Sound management practices mean fishery rebuilding is possible.
And that's precisely what we're now seeing in domestic fisheries with the slow but steady recovery of fish populations. Our regulations are working—at least for the fish. Yet as always, we must continue to seek the balance between regulations that work for the fish and for the fishermen.
Hilborn hit this point perfectly with an op-ed he co-authored for The New York Times earlier this week with his colleague and wife, Ulrike Hilborn. Their point, similar to one I made in this series four weeks ago, is that when we as consumers eschew overfished fisheries that are in the process of rebuilding under strictly enforced science-based catch limits, we unnecessarily penalize fishermen who are acting in the best interests of the ecosystem, coastal communities, and our national economy.
Americans should not feel guilty about eating domestically produced seafood, as long as we keep strict regulations in place that reflect the best available science and that continue working toward the rebuilding goal achieved in 2011 by six different fish stocks.
The Magnuson-Stevens Act—the law that regulates our nation's fisheries—will be up for reauthorization again in 2013, and some commercial and recreational fishing groups have already begun their call to arms, insisting legislators roll back the stringent requirement that all catch limits be based on the best available science. While there is no question that our understanding of fish populations must improve, lawmakers should think long and hard about weakening safeguards against overfishing just as they are starting to pay positive dividends.
After all, slow, steady progress is a pretty good long-term growth strategy. Just ask Warren Buffett.
Michael Conathan is Director of Oceans Policy at the Center for American Progress.
Rebuilt fish stocks in 2011
Below are the six fish stocks that the National Oceanic and Atmospheric Administration "Status of Stocks" report declared fully rebuilt.
Bering Sea snow crab
One of the darlings of the Discovery Channel's hit reality show, "The Deadliest Catch," the Bering Sea snow crab (also known as opilio crab or "opies") is perhaps the highest-profile stock to haul itself across the rebuilding finish line in 2011. In 2005 the fishery underwent a massive management overhaul—from a system that forced fishermen to fish as fast and hard as possible until the entire annual quota was met, to an individual fishing quota system that assigns each permit a total amount of crab that the permit-holder can catch at any time during a defined season.
One measure of this system's success is that after landing 54.5 million pounds in 2010–2011, managers hiked the catch limit for 2011–2012 to 89.9 million pounds.
Summer flounder
Summer flounder is a fish with many suitors. It's a staple of both the commercial and recreational fishery from North Carolina to Maine in state and federal waters. Perhaps because it's so well known and sought after, it's also one of the National Oceanic and Atmospheric Association's highest-profile success stories.
After rampant overfishing decimated the species in the mid- to late-1980s, it took more than two decades of legal and regulatory wrangling to implement catch limits in line with scientific recommendations. Now, thanks to strict harvest caps and a few robust-year classes of young fish, the stock—which has brought commercial fishermen between $20 million and $30 million annually since 2001 and has become one of the most popular sport fish in the mid-Atlantic region—is now fully rebuilt.
Gulf of Maine haddock
For all the negative news that has come out of the New England groundfishery in the past few years, including terrible new stock assessments for cod and yellowtail flounder, the groundfish species that has quietly dominated the northwest Atlantic ecosystem has been Gulf of Maine haddock.
Unfortunately for fishermen, they have been largely unable to take advantage of the increasingly large catch limits that come with a healthy haddock population. Because cod haddock and many flounders all school together, trawls, gillnets, and other fishing gear cannot selectively target haddock while avoiding the less healthy species. In 2010 fishermen caught just 20 percent of their total allowable catch of haddock, and that figure stood at just 11 percent of the total through the first 11 months of 2011.
Chinook salmon—Northern California coast: Klamath (fall), and coho salmon—Washington coast: Queets
Many consumers think of salmon as a single species. But this is like thinking all wine is a single varietal. Not only are salmon divided into Atlantic and Pacific (virtually all wild salmon is Pacific and most farmed is Atlantic), but there are also five different species of Pacific salmon alone. Each species is further divided into subpopulations since salmon, which spend their adolescence and adult lives in the open ocean, have the uncanny ability to return to the same tributary of the same river in which they were spawned.
Confused yet? Now try managing each river's population of each distinct species and rebuilding them all to optimum biomass levels.
This year, two rivers in the Pacific Northwest can claim rebuilt populations for a species of salmon: Washington's Queets River's coho salmon and California and Oregon's Klamath River's chinook salmon.
The Klamath River story is particularly remarkable. As recently as 2008, this fishery was completely shut down—that year, just 68,000 fish returned to the Klamath, a paltry fraction of the historic highs. In 2011 that figure had limped its way up to 233,000—still far short of what fishery managers considered sustainable. This year? More than 1.6 million fish came back to the Klamath.
It's too early to tell why the numbers have rebounded so dramatically or whether they will stay high in the years to come, but for now northern California and Oregon's salmon fishermen are truly in the pink.
Widow rockfish
The sixth species declared rebuilt is the widow rockfish. This is neither a terribly abundant nor commercially critical species even in the best of times, but in the late-1980s and mid-1990s West Coast fishermen were landing between 16 million and 22 million pounds per year and bringing in $4 million to $6 million. That total dropped off a cliff around the turn of the century and from 2000–2011 landings totals have been in the neighborhood of 300,000 pounds per year. The species is currently managed under the Pacific groundfish multispecies complex, and it represents just a tiny fraction of what fishermen bring in overall.
The positions of American Progress, and our policy experts, are independent, and the findings and conclusions presented are those of American Progress alone. A full list of supporters is available here. American Progress would like to acknowledge the many generous supporters who make our work possible.
Authors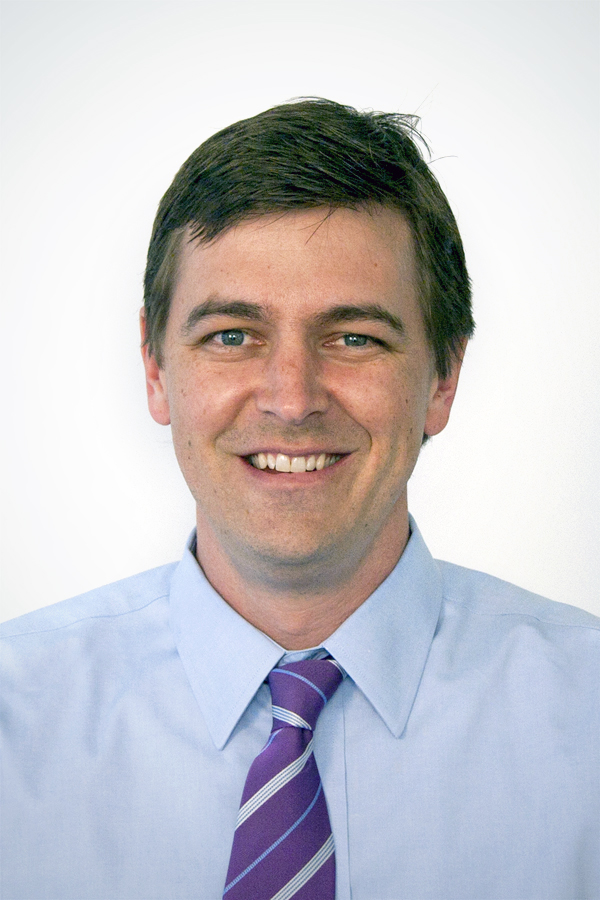 Michael Conathan
Director, Ocean Policy
Explore The Series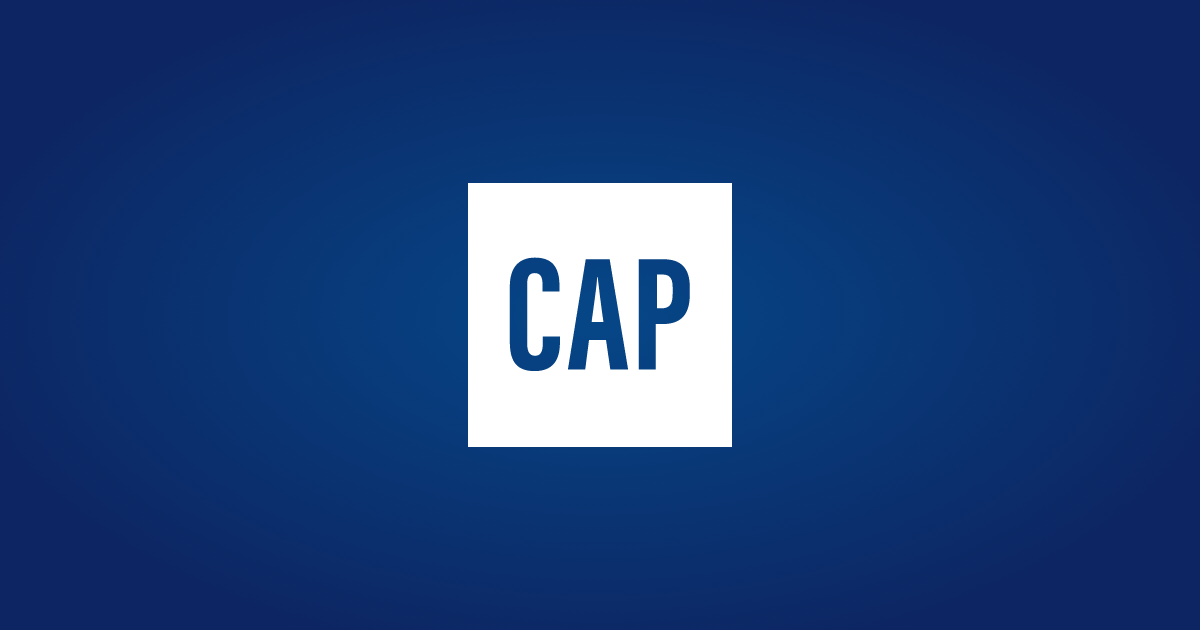 Previous
The Ethics of Seafood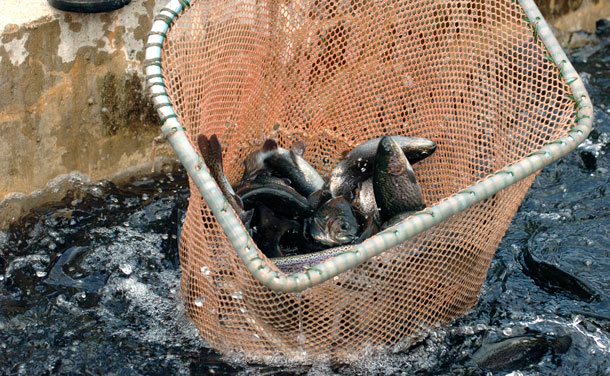 Next
Cape Wind Project and Fishermen Seal a Deal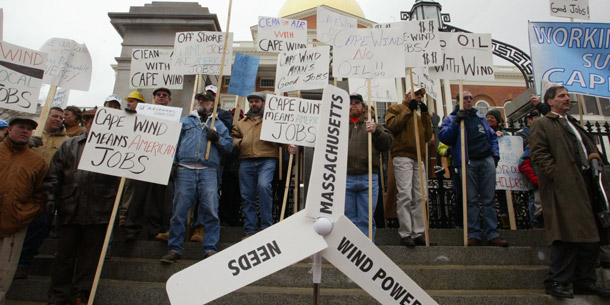 Cape Wind Project and Fishermen Seal a Deal