Cape Wind Project and Fishermen Seal a Deal
Cape Wind Project and Fishermen Seal a Deal
Michael Conathan explains what a settlement between Cape Wind and Martha's Vineyard fishermen means for fishing, energy, and ocean planning.
Part of a Series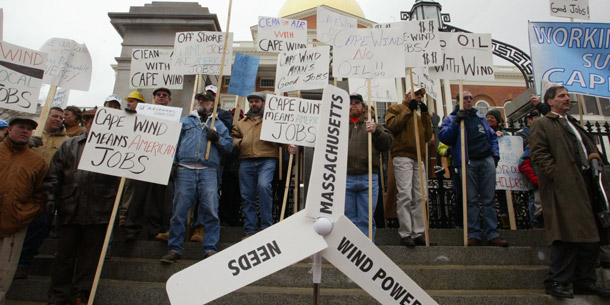 Earlier this week, Cape Wind—a proposed wind farm off the coast of Massachusetts—quietly turned aside one of its few remaining challenges by coming to a landmark agreement with the Martha's Vineyard/Dukes County Fishermen's Association, which had filed a challenge to the project because fishermen feared they would be displaced from traditional fishing grounds. This compromise helps the project move forward, keeps fishermen in business, and shows how a new concept known as ocean-use planning will be fundamental to future management of our ocean space.
As a result of the settlement, Cape Wind agreed to work with the fishermen to ensure they retain access to the area where the wind farm has been permitted and help them set up a permit bank that will own fishing permits for use by Vineyard fishermen in perpetuity.
Think of permit banks like Zipcar for fishermen. A group—fishermen, nongovernmental organizations, or in some cases, states—acquires permits for a fishing area and then leases the affiliated access or quota to eligible participants. Here, participants will be Vineyard fishermen who might otherwise lose their access due to regulators reducing catch limits for certain species rebuilding to sustainable levels. Fewer fish to catch means fewer fishermen can make a living catching them.
Because of geographic and economic realities, the Vineyard's small fishing fleets operate at a disadvantage compared to their larger counterparts in New Bedford, Gloucester, and other New England ports. So this potential for increased access can help level the playing field and may literally keep their businesses afloat.
In announcing the decision, Warren Doty, president of the Fishermen's Association, said, "Instead of being on different ends of the fence, we're going to work together to determine which areas are open to fishing, what areas will be successful for different kinds of fishing, and how to make that fishing safe and available to all fishermen."
This kind of creative solution, born of committed negotiations between willing and motivated parties, is precisely the kind of outcome proponents of the Obama administration's National Ocean Policy have in mind when they talk about one of the policy's signature initiatives: ocean-use planning. The concept, also referred to as coastal and marine-spatial planning, is intended to reduce conflicts among an increasingly diverse and populous contingent of individuals and industries competing for use of ocean space.
The Center for American Progress released a report earlier this week, "The Foundations of a Blue Economy," which makes the case for investment in and development of industries that generate strong economic return for coastal communities without compromising the environmental quality of our oceans and coasts. The report called out both sustainable fisheries and offshore renewable-energy development as pillars of this strategy, and for them both to succeed the kind of coordination Cape Wind and Vineyard fishermen have displayed must be a key component of the equation.
Cape Wind has run a gauntlet of challenges since its inception in 2001: from the lack of a federal permitting structure, to angry Cape Codders fearing tourism and property values would suffer, to multiple spurious legal challenges.
At every turn the project has come out victorious. Not only is there now a legislatively established clear permitting authority, the Obama administration is pursuing a strategy known as "Smart from the Start" to identify and accelerate permitting for offshore wind. In addition, an independent poll released by the University of Delaware in December 2009 found 57 percent of Cape Cod residents now support the project. And every court decision has come down in favor of the developers.
With the Martha's Vineyard fishermen's challenge off the table, Cape Wind has cleared another hurdle, but several others still remain. It still faces pubic opposition from the Commonwealth's biggest fishing group, the Massachusetts Fishermen's Partnership, which released a statement after the settlement was announced, reiterating its position and suggesting the project would "devastate essential fish habitat in Nantucket Sound."
Rebutting this supposition, Cape Wind spokesman Mark Rodgers cited studies from existing wind farms in Denmark, including one released in 2011 showing that after seven years of operation, "turbines have not adversely affected fish [populations]."
Some of the region's heaviest hitters, including Bill Koch, the "black sheep" of the famous oil and gas baron family, are also still fueling political opposition to the project.
In an ironic turn, following more than a decade of political arm-twisting involving a coalition of elected officials from as far afield as Alaska, the opponents' latest tactic has been to fuel a series of stories in the Boston Herald suggesting the Federal Aviation Administration's approval of Cape Wind was subject to "bully tactics" from the Obama administration as part of its push for renewable energy.
In fact, the FAA has approved the project no less than three times, including twice under the Bush administration.
Cape Wind continues to pick its way through a minefield. But in coming to terms with Vineyard fishermen, it has found a win-win solution that will keep boats on the water, fish coming to the dock, and just maybe create a path forward for cooperative management of our ocean space.
Michael Conathan is Director of Ocean Policy at the Center for American Progress.
The positions of American Progress, and our policy experts, are independent, and the findings and conclusions presented are those of American Progress alone. A full list of supporters is available here. American Progress would like to acknowledge the many generous supporters who make our work possible.
Authors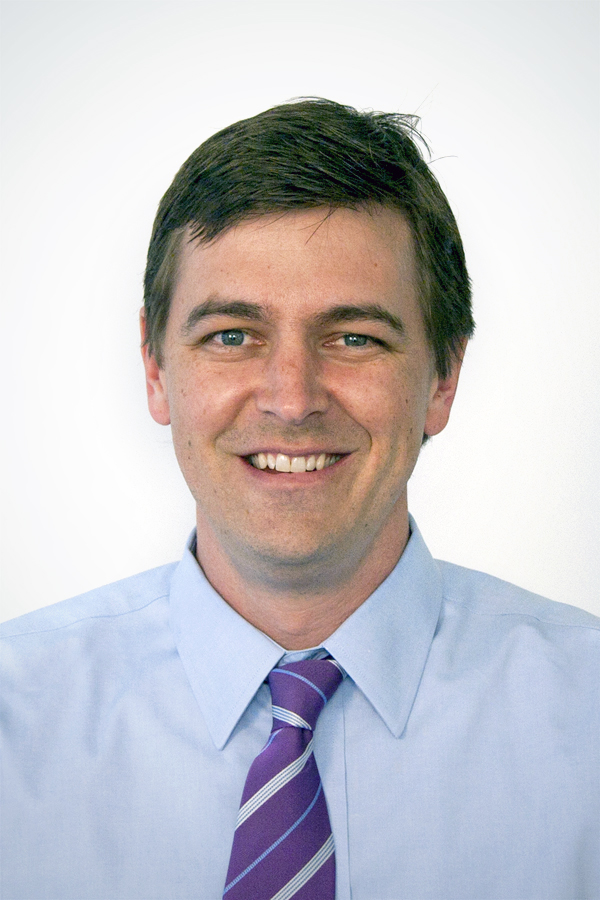 Michael Conathan
Director, Ocean Policy
Explore The Series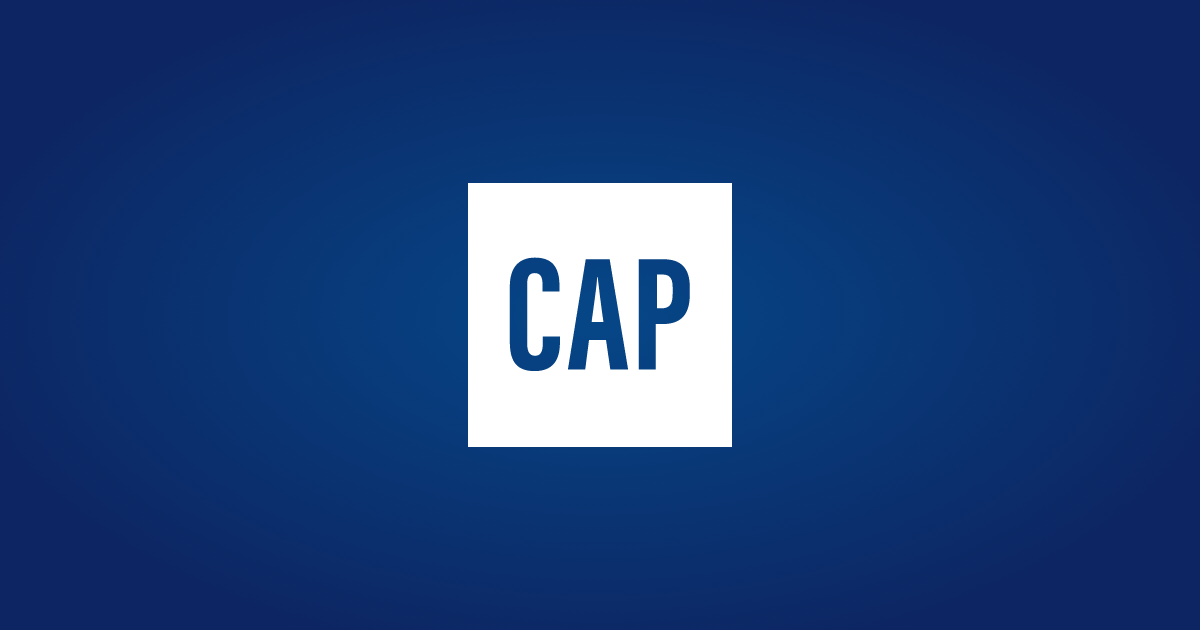 Previous
Long-Term Fishery Investments Starting to Pay Off

Long-Term Fishery Investments Starting to Pay Off
Next
The Hidden Cost of Cheap Lobster
The Hidden Cost of Cheap Lobster