Designating the Muslim Brotherhood a Terrorist Organization Would Make Americans Less Safe
Designating the Muslim Brotherhood a Terrorist Organization Would Make Americans Less Safe
The Trump administration's focus on the Muslim Brotherhood is driven by anti-Muslim bigotry rather than any real assessment of whether it's a terrorist organization.
Designating the Muslim Brotherhood as a foreign terrorist organization will harm our national security and make Americans less safe. The Trump administration, via executive order, is reportedly considering such a move, even though it is not justified based on the legal criteria for designating a foreign terrorist organization. It would damage counterterrorism efforts by alienating key partners and, according to a recent CIA assessment, it could "fuel extremism" and "destabilize [U.S. allies'] internal politics."
The most vocal backers in the United States for designating the Muslim Brotherhood have long espoused anti-Muslim bigotry but now hold positions of power in, or influence with, the Trump administration. Coming on the heels of the reckless Muslim ban, this move would be another Trump administration policy using the specter of national security to target Muslims because of their religion.
The Muslim Brotherhood, founded by Hassan al-Banna in Egypt in 1928, is one of the oldest and most organized Sunni Islamist movements in the world. Brotherhood chapters were subsequently established in Syria, Sudan, Jordan, Libya, and other countries across the Middle East and the world in the years following World War II. Muslim Brotherhood chapters share elements of an overarching Islamist ideological framework that aims to propagate their conservative interpretation of Islam in political and social life in Muslim-majority societies and advocate for the eventual establishment of Islamic governments. This shared ideological framework and common networks have not translated into a functioning hierarchical international organization.
To be clear, CAP holds no illusions about the Muslim Brotherhood. Groups affiliated with it around the world hold political and religious views that are inconsistent with progressive values. It has been associated with political violence in the past, although it renounced that tactic in the 1970s. One offshoot of the Brotherhood, Hamas, does engage in terrorist violence and has been appropriately classified as a foreign terrorist organization since 1997. Yet, successive U.S. administrations of both parties have refrained from designating the Muslim Brotherhood itself a terrorist organization. The Obama administration said in 2013 that there was no evidence that the Muslim Brotherhood had reversed "its decades-long commitment to non-violence."
It is unclear what form Trump's proposed executive order will take. The State Department has established a six-step process to determine whether a group meets the statutory criteria for designation as a foreign terrorist organization. But one State Department official said recently that designating the Muslim Brotherhood a terrorist organization "would be difficult to justify legally." And former U.S. Coordinator for Counterterrorism Daniel Benjamin flatly said that the Muslim Brotherhood is "not a terrorist group."
Furthermore, we have seen no evidence that the Muslim Brotherhood is a terrorist organization that threatens the security of the United States. To the contrary, designating it a terrorist organization would produce serious negative consequences for U.S. foreign and security policy, undercutting relationships with key U.S. partners at a critical time in the fight against al Qaeda and the Islamic State.
Brotherhood organizations and affiliated parties participate in legitimate politics and government in countries such as Jordan, Tunisia, Turkey, and Morocco. Each of these countries participates in the international coalition against the Islamic State, and designating the Muslim Brotherhood a terrorist organization could create severe difficulties in America's relations with each nation. For example, the ruling party of Morocco is affiliated with the Muslim Brotherhood, so a designation would likely cease all cooperation between the United States and Morocco and possibly many other countries in the region.
Given that it would undermine rather than advance U.S. national security objectives, it appears the drive to designate the Brotherhood comes from the ideological views of the president, top Trump administration officials, and those who are advising them. President Donald Trump said during the campaign, that, "I think Islam hates us." National Security Adviser Mike Flynn said, "Islam is not necessarily a religion but a political system that has a religious doctrine behind it." President Trump's Chief Strategist Steve Bannon, speaking about Muslims, said, "There's clearly a fifth column here in the United States," and the West is "fighting a global existential war." And top National Security Council official Sebastian Gorka wrote a delusional article for Breitbart News in 2014 claiming the "Muslim Brotherhood overruns the National Cathedral in DC."
Outside the administration, Frank Gaffney—who the Anti-Defamation League describes as a "purveyor of anti-Muslim conspiracy theories" and who is close to the White House—has been pushing the Trump administration to designate the Muslim Brotherhood. When Secretary of State Rex Tillerson likened the Muslim Brotherhood to al Qaeda during his confirmation hearing, Gaffney wrote, "[T]he Brotherhood must no longer be allowed to operate with impunity in this country … It's morning in America." Using language that is horrifyingly similar to Nazi propaganda, Gaffney recently described Muslims as "essentially, like termites," claiming that they "hollow out the structure of the civil society and other institutions for the purpose of creating conditions under which the jihad will succeed."
The likely real motivation behind the Trump administration's desire to designate the Muslim Brotherhood is cracking down on Muslims in the United States. Gaffney and others who spread anti-Muslim conspiracy theories have long accused the Muslim Brotherhood of infiltrating the United States through Muslim civic organizations. This is the so-called fifth column of which Bannon speaks. Gaffney has even proposed a stronger version of the infamous House Un-American Affairs Committee that destroyed the lives of many innocent Americans in the hunt for secret Communists during the Cold War.
Designating the Muslim Brotherhood as a foreign terrorist organization would trigger broad legal authorities that would allow U.S. law enforcement agencies to freeze or seize assets, shutter mosques or civic organizations, and put entire Muslim communities under surveillance. Many Muslim Americans, their houses of worship, and their civil society groups could be publicly and wrongly identified as having ties to terrorism. This designation will not prevent terrorism, but the fallout would result in irreparable harm to countless individuals and groups while driving anti-Muslim sentiment in the United States.
The domestic and international implications of designating the Muslim Brotherhood as a terrorist organization would create the impression of the "global existential war" against Muslims that Bannon has spoken of. It would compound the errors of the Muslim ban, about which one former terrorist told CNN, "… play[s] into [ISIS] propaganda, to make it clear for anyone who could be in doubt, that it's a war on Islam and all Muslims." An ISIS commander in Afghanistan has said of Trump, "… His utter hate towards Muslims will make our job much easier because we can recruit thousands."
To be clear: The Muslim Brotherhood does not meet the criteria for designation as a foreign terrorist organization. Designating it would undermine the global campaign against terrorist groups, spur an anti-Muslim crackdown in the United States, and fuel terrorist recruitment. This push is being driven not by new intelligence or sound national security decision-making but rather by people who equate Muslims with termites and believe Islam is not a religion. It will make Americans less safe.
Ken Gude is a Senior Fellow on the National Security team at the Center for American Progress.
The positions of American Progress, and our policy experts, are independent, and the findings and conclusions presented are those of American Progress alone. A full list of supporters is available here. American Progress would like to acknowledge the many generous supporters who make our work possible.
Authors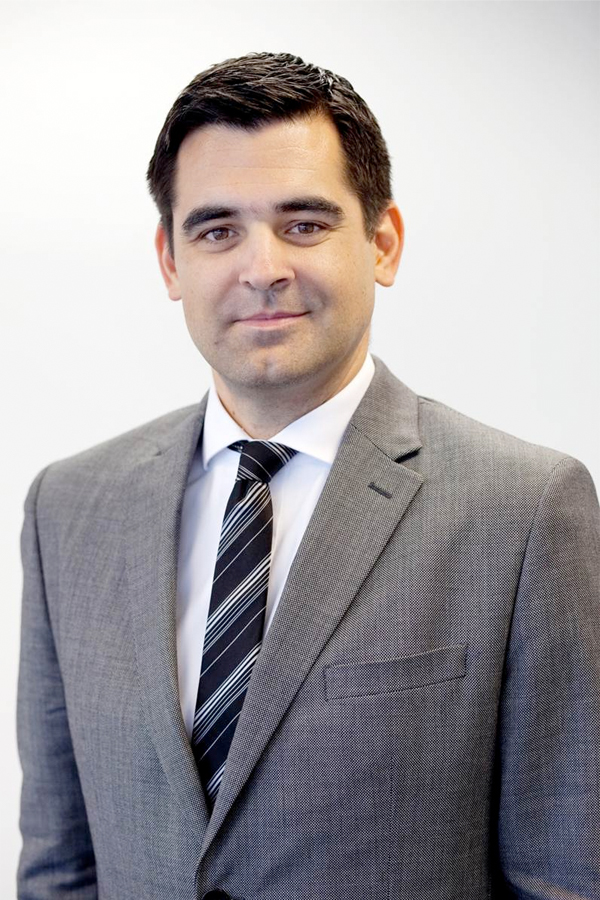 Ken Gude
Senior Fellow