Congress Moves to Prioritize Corporate Profits over Health and Safety
Congress Moves to Prioritize Corporate Profits over Health and Safety
Congress is considering legislation that would force federal agencies to prioritize corporate cost savings over public health and consumer safety.
Since January, the Trump administration and its allies in Congress have launched an all-out attack on federal standards and safeguards designed to protect public health, consumers, and the environment. In a speech before the Conservative Political Action Conference last week, White House chief strategist Stephen Bannon said President Donald Trump's goal is "deconstruction of the administrative state." This ominous phrasing obscures his true intent: to put the interests of polluters and large corporations ahead of those of Americans by weakening or eliminating protections that make our food safe to eat, our water safe to drink, our air safe to breathe, and consumer products safe to use.
President Trump has attacked critical protections with executive orders to get rid of federal rules without regard for their benefit to the public. Using an obscure law called the Congressional Review Act, Congress has passed bills to nullify several federal rules and has set its sights on many more. President Trump has since signed two of these bills into law—one to revoke stream protections and one to cancel transparency requirements for oil companies drilling abroad.
Congress also is trying to make it harder to enact public interest safeguards in the first place under the guise of reform. One such legislative action is the Regulatory Accountability Act of 2017, or RAA, which passed the House of Representatives in January. The RAA is a package of six bills that would undermine federal agencies' ability to create and enforce necessary protections and would give judges more power to second-guess the scientific and technical expertise of agencies. One of the most detrimental provisions of the RAA would require agencies to choose the "least costly" option when considering a new rule, as opposed to the most effective option for achieving the best outcome. Without taking into account the benefits a rule will bring, the RAA puts corporate profits above environmental, health, and consumer protections.
In the RAA, "least costly" means lower costs for polluters, financial institutions, and other big corporations at the expense of the public interest—and often people's lives. Federal agencies may be able to find ways to lower financial costs—perhaps by lowering a standard, exempting certain companies, extending the compliance period, or making compliance voluntary—but there are corresponding human costs. As seen in the three examples below, weakening standards to save money puts real people at risk.
Food safety
In 2009, the Food and Drug Administration, or FDA, finalized a rule requiring the egg industry to take measures to prevent salmonella contamination—a serious public health risk. The rule, which went into effect in 2010, is expected to prevent around 79,000 salmonella cases and 30 deaths each year. If the RAA had been in place, the FDA may have had to choose a less stringent compliance path for this rule to save companies money. Instead of offering egg producers two years to comply, for example, the FDA may have extended the compliance period. However, that would have increased the risk of contaminated eggs reaching the market, making more people sick with salmonella.
The rule applies to producers with more than 3,000 egg-laying hens, or about 99 percent of producers in the United States. In the pursuit of the least costly option, the FDA may have chosen to apply the rule to only larger producers, again allowing more unregulated eggs to reach market. These lower-cost alternatives to the rule could have risked the health of thousands of egg consumers each year.
Safe baby cribs
In December 2010, the U.S. Consumer Product Safety Commission set new federal safety standards for cribs. The commission issued these standards after faulty drop-side cribs caused multiple deaths and injuries in young children. The new standards set by the commission banned manufacturers from selling cribs with sides that drop down, required sturdier mattresses and crib components, and made safety testing for cribs more intensive.
The commission gave manufacturers and retailers six months—until the end of June 2011—to comply with the new standards and gave an additional 18 months to child care facilities, hotels, and motels. If the RAA had been in place, the commission may have been forced to allow manufacturers and retailers a longer time to comply and perhaps may have had to exempt cribs used in child care facilities from the standards. The commission may even have opted against enforceable standards entirely and urged manufacturers to comply with voluntary industry standards. Each of these options would have resulted in more babies and young children sleeping in potentially unsafe cribs.
Car passenger safety
In 2004, the National Highway Traffic Safety Administration, or NHTSA, updated its occupant crash protection standards with a new rear-seat seat belt rule. This rule requires car manufacturers to equip rear seats with an attached shoulder-lap seat belt. The NHTSA noted that one motivation for this rule was to make vehicles safer for children between ages 4 and 8. It is clear that seat belts save lives: Their use reduces serious injuries and deaths in crashes by about 50 percent, and seat belts prevented 12,802 deaths in 2014.
Complying with this rule required automobile manufacturers to add seat belts to new seating positions or update the type of belt in the car, which costs manufacturers money. If forced to comply with an RAA requirement to choose the least costly option, the NHTSA may have had to grant automobile manufactures more time to comply with this rule. The NHTSA may have also offered exemptions to more types of vehicles or seats or allowed manufacturers to simply add a separate shoulder belt to back seats, instead of an attached shoulder-lap belt as the rule requires. However, these lower-cost compliance options would have been less effective at preventing injury and death during a crash.
People often forget how much federal standards protect us directly on a daily basis. While the Trump administration and its allies in Congress have launched a series of attacks on agency rules, it is important to remember that these protections exist as safeguards of public health, the environment, and consumers. As is evidenced by the examples above, the lowest-cost alternative is not always the best alternative for public health and safety, consumers, or the environment.
Myriam Alexander-Kearns is a Policy Analyst for the Energy Policy team at the Center for American Progress. Alison Cassady is the Director of Domestic Energy Policy at the Center.
The positions of American Progress, and our policy experts, are independent, and the findings and conclusions presented are those of American Progress alone. A full list of supporters is available here. American Progress would like to acknowledge the many generous supporters who make our work possible.
Authors Myriam Alexander-Kearns
Policy Analyst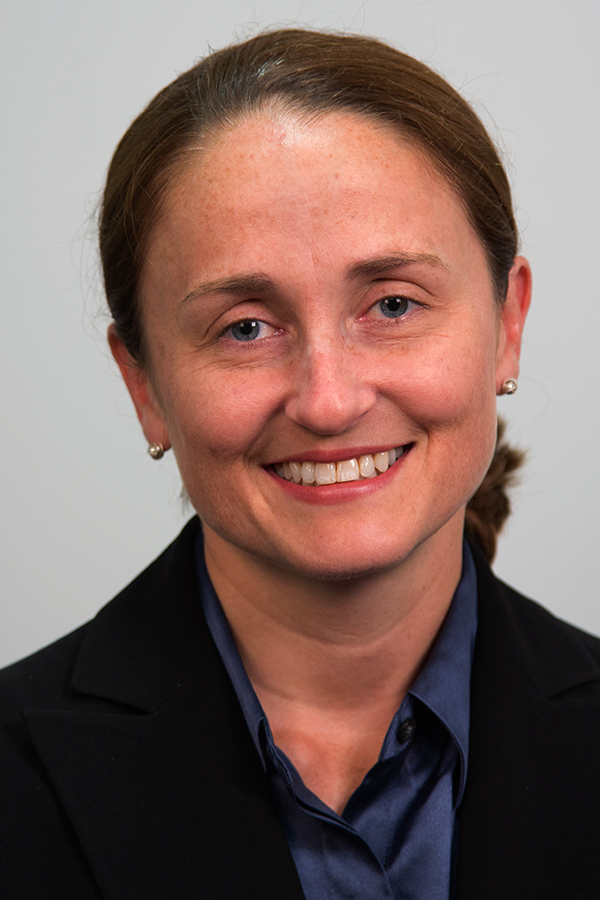 Alison Cassady
Managing Director