Can Nonprofit Startups Make a College Degree Attainable for Low-Income Adults?
Can Nonprofit Startups Make a College Degree Attainable for Low-Income Adults?
Organizations in several cities are mixing online competency-based degree programs with in-person supports, aiming to help students who have been poorly served by both purely online programs and the traditional classroom.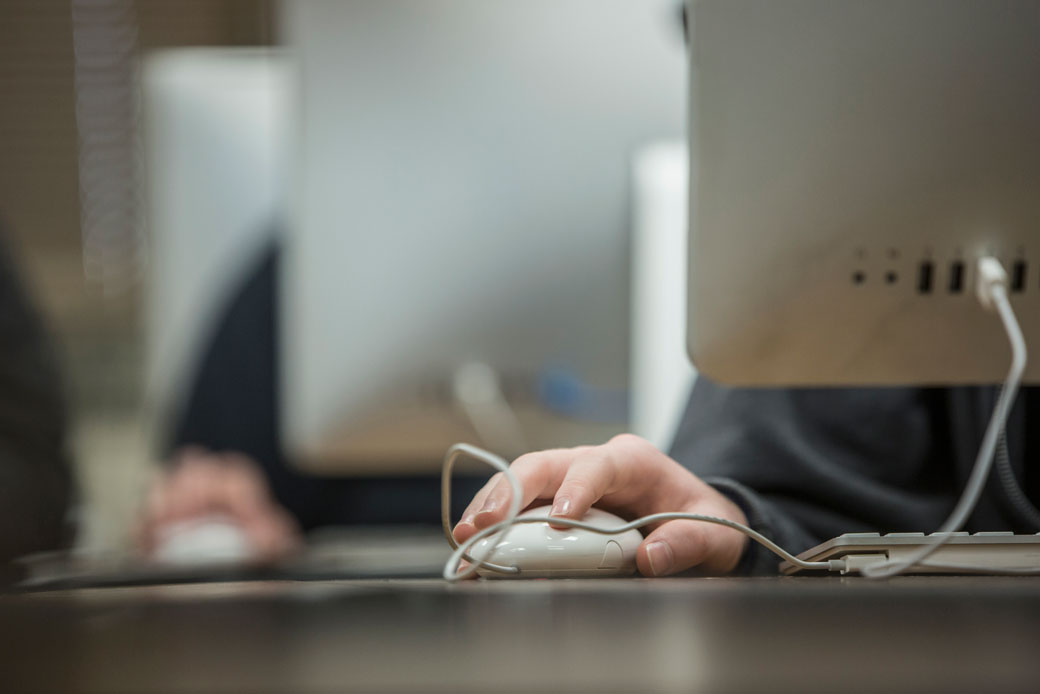 It sounds too good to be true: Start with a flexible online education—one that allows adult students to speed through the material they already know rather than plod through prerequisites semester by semester. Then, combine that with all the real-world supports that online degrees don't offer, including a community of fellow students, a coach who meets with you face to face, a quiet study space, and maybe even a free lunch. All with a sticker price that is mostly covered by the federal Pell Grant for low-income students.
As utopian as it might sound, there are a handful of nonprofits across the country—including in Boston, Texas, and California—that seek to offer just that: an affordable and flexible degree from a high-quality online program, paired with in-person assistance to help working adults, parents, first-generation students, and those with remedial education needs.
Thus far, the number of students served is tiny; Duet in Boston, the oldest program with this model, has 300 students, according to Mike Larsson, the group's CEO. The cost to offer all those services is higher than what students pay directly, with philanthropy filling in the gap. And the type of degree program involved, known as competency-based education, is much-heralded but still considered less than fully proven by researchers. Yet, there is reason for optimism that these programs are an effective model that could reach many more students who higher education poorly serves today.
A new breed of education startup
Of these programs, one example is PelotonU, based in Austin, Texas. Despite the "U" in its name, it is not itself a school—it's a program that wraps extra supports around several associate and bachelor's degree programs offered by accredited nonprofit colleges. The vast majority of the 150 students who have enrolled cumulatively so far through PelotonU are adults who work at least 30 hours a week, cofounder Sarah Saxton-Frump said in an interview.* Most are first-generation college students, 8 in 10 are Latino or black, and their average annual income is just $26,000 a year.
Collectively, PelotonU students have earned 41 associate degrees and six bachelor's degrees since 2014, and PelotonU claims a persistence rate of 78 percent, reflecting the percentage of students who have either graduated or are still actively enrolled. Success stories they highlight include a father who earned his bachelor's degree while working nights as a corrections officer, an Austin city worker in his forties whose dyslexia long went undiagnosed, and an Iraqi refugee who earned an associate's degree in three months.
With PelotonU's help, the students enroll in one of three programs: Southern New Hampshire University, Western Governors University, or Brandman University. The cost to participate in PelotonU is limited to the tuition set by those schools, with $6,500 per year the maximum. Students do not pay extra for books or any of the support they receive from PelotonU. That price tag is more than tuition for a typical community college but less than a public four-year college, and students are eligible for federal financial aid and sometimes additional grants from the program. Saxton-Frump said only about 15 percent of their students have borrowed, and their loans average $6,300.
Southern New Hampshire and Brandman University pay PelotonU for coaching. It's essentially a subcontracting relationship to replace the virtual coaching that the universities would otherwise make available to students themselves. PelotonU has no formal relationship with Western Governors but sends a handful of students there for programs not available from the other two schools. (Those Western Governors students still have PelotonU coaches.) The partnerships only cover about one-third of the organization's $600,000 budget for 2018. PelotonU expects to become more efficient and thus more self-sustaining as it grows, Saxton-Frump said, but she noted that it costs more "to really do right by students."
New students are expected to meet with a coach for a half-hour every week not only to talk about academic and logistical matters but also to explore emotional territory. That means tapping into the grit that has already served a student well, perhaps because they've contended with poverty or managed to juggle work and parenthood. It can also mean addressing the shame that may have hindered their previous educational experience. Students also spend 10 to 12 hours each week in one of PelotonU's two study spaces—which offer laptops, calculators, and other supplies. There is always a staff member around to help with basic issues such as IT, and the coaches drop in and out. The in-person study space, which is open nights and weekends, is designed both to give students "protected time," Saxton-Frump said, and build a sense of community. Those requirements might be pared back over time depending on the student's needs and once they have a track record of success.
One notable element of PelotonU's model is a free, four-week trial period before students enroll in a degree program and start their college studies. Prospective students start their coaching and brush up on their math skills. At the same time, that cushion "helps to de-risk the tuition burden," Saxton-Frump said, in case it turns out not to be the right time for that student to tackle college.
The competency-based model is one where academic credit is based on demonstrating knowledge and skills by completing assignments rather than moving through structured courses where everyone covers the same material over a set numbers of weeks. Saxton-Frump compares demonstrating competencies to earning belts in martial arts training. Competency-based education (CBE) is not new but has grown explosively in recent years from colleges in every sector, including some whose programs are in-person rather than online.
There are a lot of positive signs about student outcomes in CBE as well as questions still to be answered about its quality and its effectiveness for students who may lack strong academic preparations, financial wherewithal, or social support. A study of CBE programs from the American Institutes for Research found positive results in terms of student success. However, the report also stated that more needs to be known about quality and postcompletion outcomes. JFF, a research and consulting organization focused on workforce needs, argued that, "If designed with the needs of a broader range of learners in mind, CBE could be an important piece of the national movement to increase educational access, equity, and credential attainment." JFF went on to say in a subsequent brief that programs needed to look at strategies such as in-person coaching and peer supports in order to make CBE work for the millions of college students who have developmental education needs.
Concerns regarding a lack of robust supports explain why there is excitement about what PelotonU and similar organizations are doing. Saxton-Frump was asked to present last month on the future of learning at a convening on serving student parents hosted by Ascend at the Aspen Institute, a project that promotes "two-generation" policies that help both children and their parents achieve economic security.
Similarly, Larsson, the co-founder of Duet (formerly called Match Beyond)—the Boston organization with a model comparable to PelotonUwas invited to testify about his nonprofit's work in a U.S. Senate hearing on access and innovation in higher education earlier this year. Duet grew out of a charter school where staff were dismayed to see some graduates floundering in traditional higher education. Amongst other support services, it boasts free lunch and dinner in its study space. Akin to Duet, two other programs, Da Vinci Extension in Los Angeles County and IDEA-U in South Texas's Rio Grande Valley, also spun off from charter schools. Perhaps the newest group to adopt the CBE plus in-person support model is Concourse, in the San Francisco Bay Area, which is organizing students into "learning crews" of four to six people who will collaborate closely.
While some of these organizations partner with multiple degree programs, they all have a relationship with Southern New Hampshire University's competency-based program, College for America. College for America started out with an emphasis on employer partnerships. However, it is expanding more and more into community partnerships, not to mention partnerships with nongovernmental organizations to serve refugees in Africa and Lebanon, Southern New Hampshire President Paul LeBlanc said in an interview.
"People need flexibility of time, they need lower cost, but that doesn't mean that they don't also need wraparound support services of one kind or another, often times because they are in fact marginalized populations," he said.
Saxton-Frump said PelotonU is hoping to open a third Austin location next year that is affiliated with a child care center to better support parents, who already comprise four 4 in 10 of PelotonU's students. Several officials from Austin's city government have become big boosters of the program, and their enthusiasm has led to a number of city workers in their 40s and even 50s making themselves competitive for promotion, according to Sara Boone Hartley, interim director of Austin's watershed protection department, who also serves on PelotonU's board. Those Austin city workers had access to an existing city tuition reimbursement program that offers up to $2,000 a year, Hartley said.
While PelotonU does not have a formal affiliation with the city of Austin, the informal partnership might point to a model that could make these hybrid programs available to larger populations of students. Cities and other localities, as well as the businesses and foundations anchored in those communities, could offer financial support to these nonprofits to make it possible for them to grow and make a bigger impact on the local economy.
Conclusion
PelotonU and its sister organizations need more study and a longer track record to prove themselves as more than a boutique option. But if they continue to be successful, then they would be a very solid investment for communities interested in developing a more educated workforce.
For Americans from all walks of life to have the opportunity to reach financial security, traditional colleges need to make major strides in both quality and affordability, something that the Center for American Progress has a vision to accomplish. But there is still plenty of room for innovation from new actors committed to serving working adults and others for whom college looks nothing like the old stereotypes.
Marcella Bombardieri is a senior policy analyst of Postsecondary Education at the Center for American Progress.
Author's Note: Unless otherwise noted, details about PelotonU are based on an interview with the group's cofounder, Sarah Saxton-Frump as well as her presentation at the Aspen Postsecondary Success for Parents Initiative Design Lab in Redwood City, California, on September 12.
The positions of American Progress, and our policy experts, are independent, and the findings and conclusions presented are those of American Progress alone. A full list of supporters is available here. American Progress would like to acknowledge the many generous supporters who make our work possible.
Authors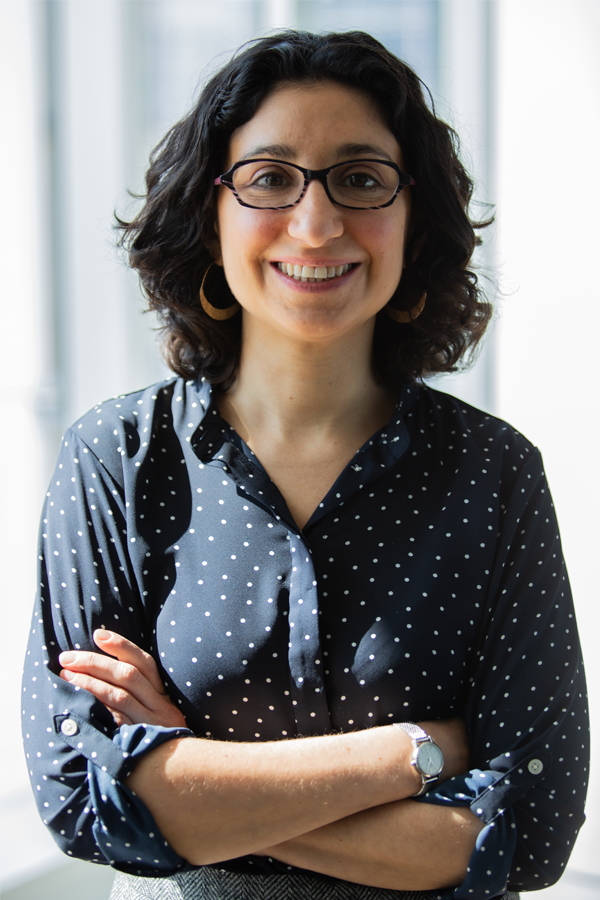 Senior Fellow