Building a More Perfect Union
Building a More Perfect Union
LGBT immigrants need both the Employment Non-Discrimination Act and immigration reform.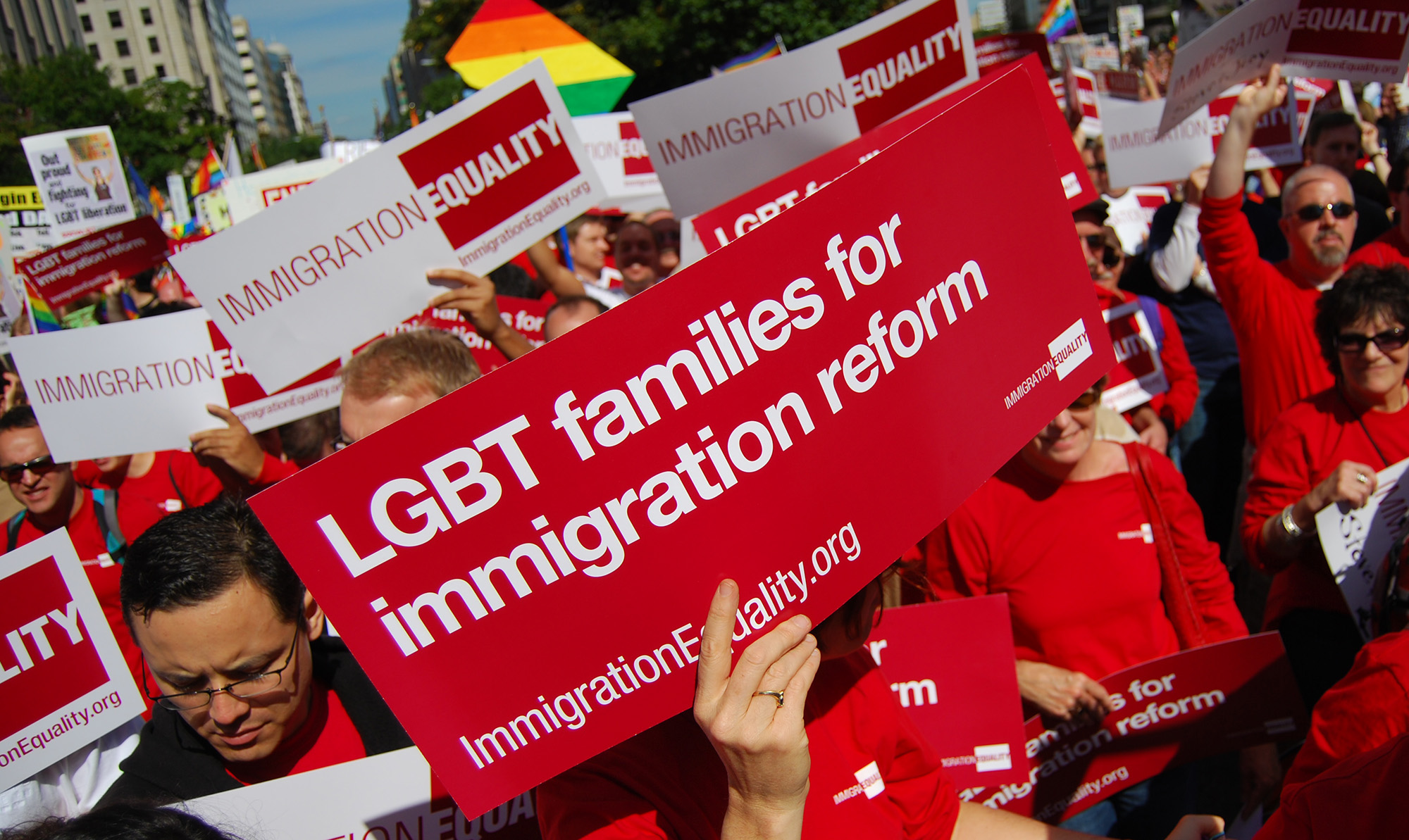 As the 110th Congress came to a close in December 2010, the U.S. Senate narrowly failed to pass the DREAM Act on the very same day that it successfully repealed the U.S. military's discriminatory policy—Don't Ask, Don't Tell—that prohibited gay, lesbian, and bisexual people from serving openly in the armed forces. The failure of the DREAM Act, which would have created a pathway to citizenship for undocumented youth, coupled with the Don't Ask, Don't Tell repeal, fostered a pervasive narrative that Congress is unable to pass more than one piece of civil rights legislation per session.
Three years later, it is now the U.S. House of Representatives that may ration much-needed human rights advancements. The U.S. Senate has passed two critical pieces of legislation by overwhelming bipartisan margins since June 2013: the Employment Non-Discrimination Act, or ENDA, which would ban discrimination against workers based on sexual orientation and gender identity, and the Border Security, Economic Opportunity, and Immigration Modernization Act, more commonly referred to as immigration reform. But this progress has stalled in the House where neither ENDA nor any immigration bills have come to the floor for a vote. Republicans have proposed a number of piecemeal immigration bills in the House, and Democrats introduced H.R. 15—the House version of the Senate's immigration reform bill with additional border security provisions that unanimously passed the House Judiciary Committee. The bills introduced by House Republicans thus far do not include a path to legal status, though the Congressional Republicans release of the Republicans' Principles on Immigration are a step in the right direction.
Both ENDA and immigration reform would ensure that all workers have an opportunity to pursue the American dream while guaranteeing that everyone's talents and skills can be utilized to rebuild our economy. As outlined in the Senate and House immigration bills, any potential pathway to citizenship will require undocumented residents to maintain long-term employment. Without the protections afforded to them by ENDA, the nearly one quarter of a million lesbian, gay, bisexual, and transgender, or LGBT, undocumented immigrants currently living in the United States will be at risk of being denied employment or fired from a job simply because of their sexual orientation or gender identity. Without access to employment, these aspiring Americans could lose their chance at citizenship and the American dream.
Congress can no longer pick and choose which hard-working people deserve a fair shot. It is vitally important for the nation as a whole—and in particular those living at the intersection of the undocumented population and the LGBT community—for Congress to pass both employment protections for LGBT workers and immigration reform that includes a pathway to citizenship for undocumented immigrants.
The Employment Non-Discrimination Act
After pending for nearly two decades before 10 different Congresses, the Senate voted this past November to extend basic workplace protections to the nation's 8 million LGBT workers. ENDA, which simply expands current federal nondiscrimination statutes to include sexual orientation and gender identity, passed the Senate by a vote of 64–32. The lopsided margin reflected the broad public support for ENDA, which includes majorities of voters in every U.S. state and significant majorities of voters from all political parties.
Protections for LGBT workers are fast becoming a best business practice. The vast majority of the nation's largest companies and the majority of small businesses already have sexual orientation and gender identity nondiscrimination policies in place. Specifically, 74 percent of Fortune 100 companies, nearly 60 percent of Fortune 500 companies, and 6 out of 10 small businesses protect their employees from discrimination on the basis of sexual orientation and gender identity. Companies that protect their LGBT workers include household names such as General Motors, Xerox, Hewlett-Packard, and General Electric.
ENDA would ensure basic job security to the millions of LGBT workers and applicants who live in fear that who they are or who they love will be grounds for rejection or termination. It builds upon the enduring American value that workers should be judged on their merits and not their identity.
Immigration reform
The centerpiece of the Border Security, Economic Opportunity, and Immigration Modernization Act, which passed the Senate in June 2013 with strong bipartisan support, is a pathway to earned citizenship for the 11.7 million aspiring Americans currently living in the United States without legal status. Legalization gives immigrants access to numerous workplace protections, including safeguards against wage and hour violations and unsafe working conditions. These protections raise their wages and signal to employers that the immigrant intends to remain in the country.
Under the protections conferred by legal status, immigrants no longer live under the constant fear of deportation and family separation and are therefore better situated to negotiate fair wages and safe workplace conditions with employers. In addition to a path to citizenship, the Senate's bill provides important protections for LGBT immigrants and asylum seekers such as the elimination of the one-year filing deadline for asylum claims. It also prohibits against placing LGBT immigrants in solitary confinement based solely on their sexual orientation or gender identity.
A fair shot for people at the intersection
While passage of the Senate's immigration reform bill would significantly improve the lives of aspiring Americans, the legislation contains a number of hurdles, including requiring an individual to maintain continuous employment for the duration of the 13-year path to citizenship. After five years with Registered Provisional Immigrant, or RPI, status, individuals must demonstrate that they have not been unemployed for more than 60 days or show resources at or above the federal poverty line until they obtain a green card. After at least 10 years of maintaining RPI status, individuals are eligible to apply for a green card if they can demonstrate continuous employment and that they are likely to have income above 125 percent of federal poverty level or satisfy certain education requirements.
Though not considered particularly onerous, this hurdle may be especially challenging for the nation's 267,000 LGBT undocumented immigrants, who are vulnerable to exploitation from employers on account of their lack of legal work authorization, as well as discrimination based on their sexual orientation or gender identity.
A National Employment Law Project study found that 85 percent of undocumented immigrants reported overtime rate violations. However, many are too fearful to report these violations because of their immigration status and the risk of deportation. And while 17 states and more than 190 cities and counties already prohibit employment discrimination on the basis of gender identity and sexual orientation, roughly 60 percent of the country lives in jurisdictions without explicit protections or binding recourse should an LGBT worker face discrimination in the workplace.
Despite these positive trends, discrimination against LGBT workers is real and significant. As many as 43 percent of gay, lesbian, and bisexual people report having experienced some form of discrimination or harassment in the workplace. Twenty-six percent of transgender people report having been fired from a job simply because of their gender identity, and 90 percent have experienced harassment, mistreatment, or discrimination in the workplace.
While there are no published studies documenting the rate of workplace discrimination against LGBT immigrants, data on employment discrimination against female immigrants and poverty and employment discrimination among LGBT workers of color indicate that people living at the intersection of marginalized groups are at an increased risk of workplace discrimination. Foreign-born workers, for example, are nearly twice as likely as U.S.-born workers to experience minimum-wage violations, but the rate is even higher among immigrant women without legal work authorization, with nearly half of undocumented women immigrants reporting minimum-wage violations.
A recent report on LGBT workers of color found that they are at significant risk of being unemployed as a result of discrimination and therefore more likely to live in poverty. Even if positive reforms to our immigration system ultimately pass, LGBT immigrants are at risk of being unable to maintain continuous employment without legal guarantees of protection in the workplace. Without access to employment, they would not meet the RPI status requirements or be able to eventually obtain a green card.
Conclusion
As the global economy recovers from the Great Recession, the United States must harness the talents and work ethic of every individual living within our borders to remain competitive, regardless of that person's immigration status, sexual orientation, or gender identity. In order to live honestly and be free from workplace discrimination, LGBT immigrants need both lawful immigrant status and nondiscrimination provisions that include sexual orientation and gender identity.
Legalized immigrants wouldn't be the only ones to see economic gains through the passage of comprehensive immigration reform. Economic growth projections estimate that legalization with a path to citizenship would grow the U.S. gross domestic product, or GDP, by a cumulative $832 billion over 10 years; increase the personal income of Americans by $470 billion over 10 years; and create an average of 121,000 more jobs per year. The economic benefits of a pathway to citizenship are even more pronounced when the path is free of unnecessary obstacles and delays.
ENDA and comprehensive immigration reform are good for business, workers, and our economy. Furthermore, they uphold an enduring American truth: Regardless of who you are or where you were born, you should be judged on your merits and qualifications. It's past time for the House of Representatives to follow the Senate's lead and pass these important bipartisan bills. Without both, too many workers will be left behind.
Sharita Gruberg is a Policy Analyst for the LGBT Immigration Project at the Center for American Progress. Sarah McBride is the Special Assistant to the LGBT Research and Communications Project at the Center for American Progress.
The positions of American Progress, and our policy experts, are independent, and the findings and conclusions presented are those of American Progress alone. A full list of supporters is available here. American Progress would like to acknowledge the many generous supporters who make our work possible.
Authors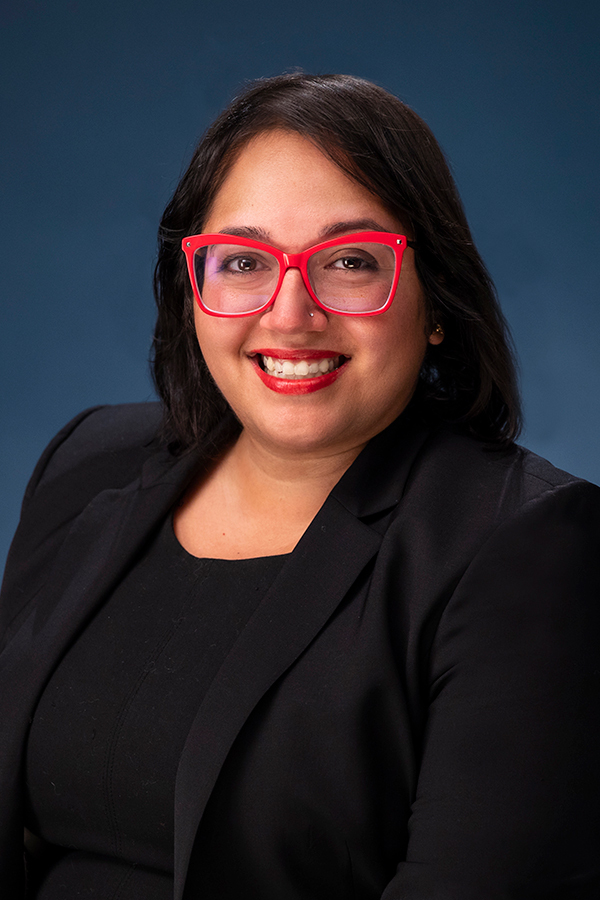 Sharita Gruberg
Former Vice President, LGBTQI+ Research and Communications Project Sarah McBride
Campaigns and Communications Manager