Beijing to Announce New Leaders and Their Portfolios
Beijing to Announce New Leaders and Their Portfolios
With China facing a number of challenges, current Communist Party leaders must not only appoint good successors but also figure out how to distribute critical portfolios.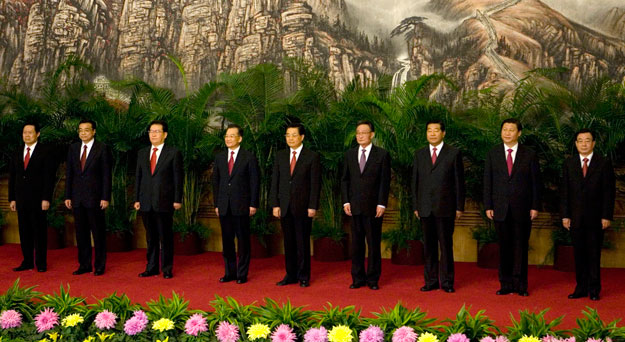 This is the fifth in a six-part series highlighting the research and recommendations of a recent Center for American Progress report, "China's Real Leadership Question." The report explains the major players and factors in China's upcoming political transition and describes the numerous challenges the country faces during the transition and well into the future.
Next week the 18th Chinese Communist Party Congress will commence in Beijing. Everyone in China refers to this meeting as the shibada, or "the big 18th."
These big meetings always include lots of pomp and circumstance. Local officials are lining the streets in Beijing with flowers to welcome party delegates from across the country. Bookstores have already rolled out their requisite precongress displays of books glorifying the party and explaining why the country simply would not work without its leadership. Red banners are hanging from buildings and overpasses around Beijing.
When the big meeting commences next week, China's state-run news networks will cover it the same way NBC did the Olympics. Lest the average citizen assume no one is really paying attention, China Central Television will broadcast footage of office workers watching the speeches on TV and diligently taking notes. For those of us watching some of this unfold on the ground in Beijing, it is a fascinating experience.
Chinese leaders always put on a good show for these meetings. Leadership handovers are a critical time. They are introducing a new crop of leaders that the public did not have an opportunity to vote on, so they need this process to look as legitimate as possible to avoid triggering public challenges or discontent. The only legitimacy the new leaders will have is the fact that the old leaders chose them. For this to work, the party has to appear strong.
They need to appear particularly strong this year. The leaders in Beijing faced an unprecedented array of challenges in 2012. The economy is slowing. Beijing is struggling to manage public fury over a territorial dispute with Japan. Corruption allegations are swirling around China's current premier and threatening his legacy at a particularly sensitive time.
In general, the bigger the challenges, the bigger the political theatre, so this year's meeting will likely be quite a spectacle. As flashy as the public show may be, however, the real action will be going on behind closed doors. In fact, the real action has already commenced.
Before current party leaders present their successors to China and the world, they have to decide who that group of cadres will be. The big question is who they will appoint to the Politburo Standing Committee and how they will distribute critical policy portfolios among those new leading cadres. Over the past few months, some of the top contenders for those posts have already become familiar names in the United States. The latest rumors suggest that the next Politburo Standing Committee (in office from 2012 through 2017) will include seven cadres (down from the current nine), and China watchers around the world have been speculating furiously about exactly who that top seven may include.
It is important to note, however, that it is not just the final group of names that we should be watching for. Their policy portfolios are also important. This column gives a brief overview of what those portfolios are and what we should be watching for when party leaders announce how they will be divided in November 2012.
Division of labor on the current Standing Committee
China's Politburo Standing Committee operates in much the same way that a board of directors with specific portfolios assigned to each member does. Every member has a voice in all policy decisions made at the Standing Committee level, no matter the subject area. Their individual portfolios are important, however, because that determines which issues each member will have the most authority over for routine policymaking.
Portfolio assignments also determine who will be in charge of deciding which policy proposals to put on the table for Standing Committee consideration. On economic issues, for example, the premier generally has primary authority, so other Standing Committee members are unlikely to vote on economic proposals that have not been put forward by the premier.
Current (2007–2012) Standing Committee members and their key portfolios include (in party rank order):
Hu Jintao is general secretary of the Central Party Committee, president of the People's Republic of China, and chairman of the Central Military Commission. That makes him simultaneously the Chinese Communist Party's top leader, China's head of state, and China's military commander-in-chief.
Wu Bangguo is chairman of China's National People's Congress, which is the country's top legislative body.
Wen Jiabao is China's premier, which means he leads China's State Council (the national cabinet) and manages all government affairs, including economic affairs.
Jia Qinglin is chairman of the Chinese People's Consultative Conference, a representative body designed to give alternative political parties, ethnic minorities, and other public interest groups a voice in government affairs.
Li Changchun is chairman of the Ideology and Propaganda Leading Small Group, which makes him the top official in charge of media control and censorship.
Xi Jinping is a member of the Central Party Committee Secretariat, chairman of the party-building leading small group, vice president of the People's Republic of China, and vice chair of the Central Military Commission. He has a lower-ranking version of Hu Jintao's portfolio, which will come in handy when he steps in as Hu's successor. Hu Jintao may follow the Jiang Zemin succession model and hold on to the top military post for a few more years, in which case Xi would be head of Party, head of state, but not yet military commander-in-chief.
Li Keqiang is executive vice premier and deputy party secretary in China's State Council (the national cabinet). He serves as Premier Wen Jiabao's second in command to help manage Wen's large economic and social portfolio (and to help himself prepare to succeed Wen as premier). Li Keqiang has focused particularly on health care and public housing, two hot-button issues where Beijing has been rolling out new policies to address public complaints.
He Guoqiang is secretary of the Party Discipline Inspection Commission, which makes him the top party leader in charge of investigating and removing wayward cadres.
Zhou Yongkang is secretary of the Politics and Law Commission. That makes him China's domestic security chief. He heads China's police and paramilitary operations and has a massive budget for maintaining law and order (which includes preventing and suppressing mass protests).
Chinese citizens and many China-watchers around the world are waiting to hear what the next iteration of this committee will look like. Two questions are generating particular interest and speculation: whether China's current leaders will once again give the executive vice premier a major economic reform portfolio, as they have done in some past Standing Committees; and how they will rearrange these portfolios if the committee decreases in size from nine members to seven, as most analysts are predicting.
What to do with Wang Qishan
Only two of the current nine Politburo members will remain: Xi Jinping will replace Hu Jintao as party general secretary, and Li Keqiang will replace Wen Jiabao as premier. Based on the current composition of the Standing Committee, that means seven portfolios will be up for grabs, including National People's Congress head, Chinese People's Consultative Conference head, propaganda chief, party discipline chief, domestic security chief, and executive vice premier. The cadre most likely to receive one of those seats is Wang Qishan, the current vice premier in charge of financial affairs. The big question is which portfolio he will get.
That is a delicate question in Beijing. Some had considered Wang Qishan to be a better fit for the premier slot than Li Keqiang. The premier manages China's economy, and Wang Qishan boasts significant economic experience. He is also considered to be a competent and reliable fixer—so much so that he has been nicknamed the "firefighter." Chinese leaders have called on Wang Qishan to reform provincial governments in Hainan and Guangdong, to repair China's image after the SARS crisis, and to manage Beijing's 2008 Olympics debut. He succeeded in every task.
Wang also happens to be a protégé of former Premier Zhu Rongji, the economic and finance czar who cleaned up China's banking system in the 1990s and ushered the country into the World Trade Organization. Overall, Wang is widely seen as a competent fixer with serious economic chops—and China is definitely in need of economic fixing.
In the past, some iterations of the Politburo Standing Committee have included a second economic portfolio that combined the executive vice premier position with a specialized economic appointment. Zhu Rongji, for example, was simultaneously executive vice premier and governor of the People's Bank of China, which is China's central bank. When the executive vice premier has a serious economic or financial post in addition to the more general second-in-command responsibilities on the State Council, it means China has a second leader who can focus major time and resources on economic reform.
Zhu Rongji was certainly effective in that regard, and many who look at Wang are reminded of his mentor. Given China's current economic problems, many observers are hoping that Wang Qishan will receive a similar role and use that position to once again push for serious economic reform.
Reinstating that second economic specialist position and giving it to a financial market veteran such as Wang would certainly send a signal that China is about to get serious about economic reform. From Li Keqiang's perspective, however, that could also send a signal that he is a weak premier who cannot handle economic affairs on his own. Li may resist efforts to divide up his economic portfolio and give a critical piece of it to someone who many viewed as his key rival for the premiership.
Other likely posts for Wang Qishan include National People's Congress head or head of the discipline inspection commission. In recent days the latter has risen in the rumor mill around Beijing. Some are speculating that where the party really needs Wang Qishan's talent as a fixer is in rooting out corruption within the party. Given the spate of scandals that have erupted this year, that argument certainly has merit.
In terms of official party rank, we will not know for sure how Wang Qishan would be ranked vis-à-vis other standing committee members until the party releases the final appointment list in rank order. Informally, many China-watchers and high-ranking party members consider Wang to be a major heavyweight on par with front runners Xi Jinping and Li Keqiang. Many in China will be watching where the leadership puts this big contender, and many will view that decision as an indicator for where the party will be focusing major political capitol over the next few years.
How to allocate portfolios in a potentially smaller Standing Committee
If Chinese leaders do what the current rumors are predicting and reduce the Standing Committee from nine members to seven, that will mean they have to figure out what to do with the remaining two portfolios. There are two most-plausible options: eliminate two, or double up and require some members to manage more than their predecessors.
There is some speculation that the propaganda and domestic security portfolios could be demoted to allow for a smaller Standing Committee. Under that scenario, retiring Propaganda Chairman Li Changchun and retiring Domestic Security Secretary Zhou Yongkang would still be replaced by rising cadres, but their successors would not be Standing Committee members. That arrangement has precedent: In the 1997-2002 Jiang Zemin era, the Standing Committee had just seven members, and the propaganda and domestic security portfolios were not managed at the Standing Committee level. A return to that model would mean that the cadres in charge of propaganda and security would not have a seat at the table for critical decision making at the Standing Committee level, which would weaken the ability of those two sections to influence national policy.
Leaving the propaganda and security heads outside of the Standing Committee would also increase the Standing Committee's ability to reign in those two very powerful bureaucratic interest groups. If party leaders do demote those two positions, many will view that development as a signal that serious political reform could finally be in the pipeline.
Another alternative is to double up these posts so that some of the new leaders will be managing more portfolios than their predecessors. Proponents of that scenario argue that given all of the challenges the party is facing, now is not the time to weaken the social controls that are keeping it afloat.
Then again, Chinese leaders could surprise everyone by breaking expectations and rolling out a full nine. That is not likely at this point, but as the recent New York Times expose illustrates, individual political capital can change very quickly. Shifts of that sort could easily throw off precarious power balances among current and former party leaders, and that could easily impact personnel negotiations behind the scenes.
The curtain rises on November 8. No matter what happens in the remaining days before the big meeting commences, by the time it ends China will have a new party leadership. Many in China and around the world will be watching to see just what they can do.
Melanie Hart is a Policy Analyst for Chinese Energy and Climate Policy at the Center for American Progress.
The positions of American Progress, and our policy experts, are independent, and the findings and conclusions presented are those of American Progress alone. A full list of supporters is available here. American Progress would like to acknowledge the many generous supporters who make our work possible.
Authors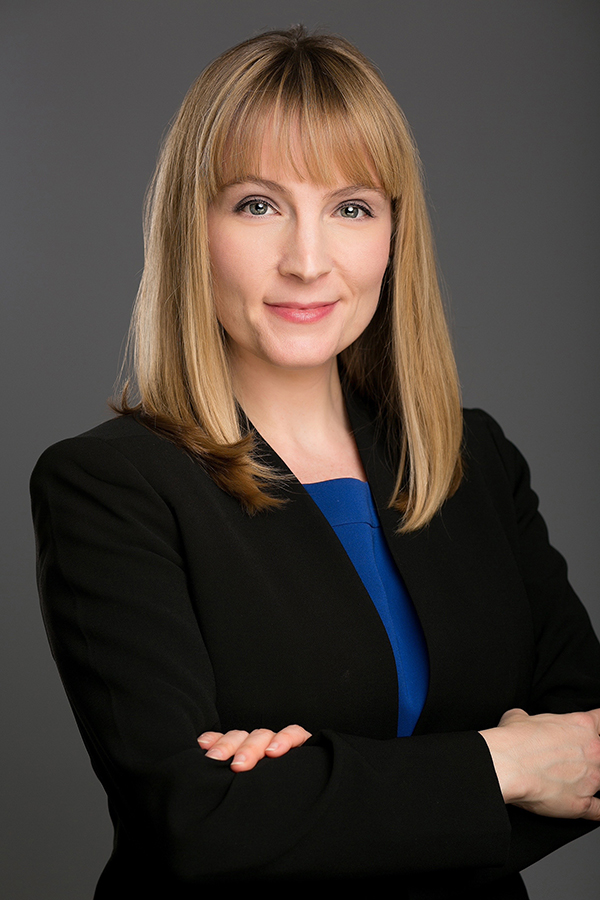 Melanie Hart
Senior Fellow; Director, China Policy