Attack on the ACA
Undermining Protections for LGBTQ Patients and Language Accessibility Requirements
Insurance companies could save billions of dollars under the Trump administration's proposed rule to undermine patient protections under the Affordable Care Act.
The Trump administration is proposing to undermine strong and clear protections against discrimination in health care by giving health care providers, pharmacy benefit managers, and insurers a license to discriminate against LGBTQ people and many others. The existing rule implementing Section 1557 of the Affordable Care Act (ACA), also known as the Health Care Rights Law, was promulgated by the Obama administration in 2016 after a rigorous six-year process. The rule characterized discrimination based on sex stereotyping and gender identity as impermissible sex discrimination under the law. It also prohibited insurance providers using the marketplace from discriminating against protected characteristics, provided strong language access and notice requirements, and established many other critical patient protections.
The Trump administration incorrectly claimed that an injunction against limited provisions of the rule necessitated promulgating a new rule, but the proposal's expansive decimation of existing protections reveals that this is just the administration's latest effort to undermine the ACA at the cost of patient care. In addition to erasing the existing regulation's explicit protections for LGBTQ people, the proposed rule would also:
Erase sexual orientation and gender identity protections in 10 other regulations unrelated to the Health Care Rights Law, including prohibitions on discriminating against people because of their sexual orientation in Programs of All-Inclusive Care for the Elderly
Weaken language access protections, harming the ability of patients with limited English proficiency (LEP) to understand information about their medical care and coverage
Eliminate all requirements to notify patients of their rights and grievance procedures
Add broad religious exemptions for health care providers and insurers, permitting providers to discriminate based on sex
Allow insurers to employ marketing practices or benefit designs to discourage people with HIV from enrolling in certain health plans, which could potentially force these individuals to buy more expensive plans
Drastically limit the entities covered under the nondiscrimination protections
While the proposed rule would impede access to care for many groups, two constituencies stand to gain from it: insurance companies and pharmacy benefit managers. The U.S. Department of Health and Human Services' (HHS) cost-benefit analysis attempts to justify the enormous harm that the proposed rule's rollback of critical nondiscrimination protections would cause by framing the removal of these protections for people with LEP as a savings for insurance companies and pharmacy benefit managers.
How HHS justifies its attack on patient rights
HHS justifies these broad attacks on patient protections by claiming that the proposed changes will result in approximately $3.6 billion in cost savings for health care providers, pharmacy benefit managers, and insurers over five years. These savings primarily come from eliminating requirements to inform people of their rights through the notice and tagline requirements, which compel covered entities to post information notifying patients and consumers of their rights and to include taglines in the top 15 languages in the state or states in which they operate spoken by individuals with LEP that advise them of the availability of free language assistance services.
Language barriers can impede access to and the quality of care that the estimated 25 million people with LEP in the United States receive. One survey found that nearly 97 percent of doctors have non-English speaking patients, but only 56 percent of hospitals surveyed by the American Hospital Association in 2016 offered language access services. The cost of this can be deadly. In one case, a 9-year-old girl who suffered a heart attack died after being sent home from the hospital after her parents, who spoke no English, were given instructions written in English to return immediately if she experienced certain side effects from her prescribed medication. HHS glosses over these real harms by proposing to remove requirements that serve individuals with LEP—and cites the billions of dollars in cuts for insurance companies to justify these changes. While the agency provides a detailed savings analysis—down to a fraction of a cent—for the costs of paper and postage involved in notifying people of their rights, nowhere in the proposed rule does HHS address the human cost of saving these pennies for individuals with LEP not knowing about or utilizing language access services to access lifesaving care.
Insurance companies lobbied HHS and the White House for changes to the Health Care Rights Law
Publicly available information indicates that insurance companies lobbied for the proposed rule's elimination of major language access protections. During the comment period for the current rule, America's Health Insurance Plans (AHIP) simply requested that HHS "harmonize" notice and tagline requirements across programs; deem plans to be in compliance if they are compliant with other federal or state standards; limit the scope of significant publications and communications requiring notice and taglines; or explore options to direct consumers to a URL. Its stance on taglines changed significantly under an administration hostile to the ACA and consumers. HHS submitted its proposed rule for review to the Office of Management and Budget's Office of Information and Regulatory Affairs (OIRA) on April 13, 2018. However, documents posted with the proposed rule indicate that insurers met with HHS to push back on the rule's language access protections before the proposed rule went to the OIRA. For example, Aetna met with HHS' Office for Civil Rights on March 23, 2017, and submitted two follow-up memos to HHS with answers to questions it received from the agency. These memos provided recommendations for changing the rule and characterized the notice requirements as "offering little to no benefit to consumers." Slide titles from a presentation that a pharmacy benefit managers' trade association submitted to HHS almost perfectly track the arguments HHS makes in the proposed rule for repealing the language access provisions: Rescinding protections is "consistent with President Trump's EOs and Guidance to Executive Branch Agencies"; "Concerns with 1557 Relate to Industry Burden"; "Notice and Tagline Requirements are Absurd"; and the "Section 1557 Final Rule Brings Costs, No Value."
Aetna also submitted to HHS a survey that its members participated in, highlighting the negative opinion its members had of the taglines. The survey was heavily relied upon in the proposed rule, yet the survey results provided do not contain any information about the reaction individuals with LEP had to the taglines or the impact on this population. In fact, in the proposed rule, HHS never mentions receiving input from individuals with LEP; it entirely relies on insurance company analyses to determine that notices are not necessary. AHIP and Blue Cross Blue Shield Association also submitted recommendations to HHS on May 5, 2017, but it is unclear whether these recommendations were related to a meeting regarding the proposed rule. While the recommendations note that the burdens related to the tagline requirements could be relieved through guidance rather than promulgating new regulations, they also offered recommendations for changes to the rule to roll back protections, which are far more severe than the insurance companies' comments on the 2016 rule when they simply raised concerns about the scope of the taglines.
On May 9, 2018, representatives from AHIP and Blue Cross Blue Shield Association, as well as representatives from pharmacy benefit trade groups, met with the OIRA while it was reviewing the proposed rule. Documents from the meeting indicate that these organizations gave the OIRA information about the cost of providing taglines. UnitedHealthcare also met with the OIRA on July 20, 2018, about the proposed rule, but no documents from that meeting were posted online.
The documents from these meetings demonstrate that insurance companies pushed HHS for significant changes to the rule's language access protections. But since the proposed rule was published, they have been silent on the extreme rollbacks of nondiscrimination protections for patients and consumers.
Conclusion
While HHS has not substantively addressed the harm caused by removing these protections, it acknowledged in the proposed rule that "an unknown number of persons are likely not aware of their right to file complaints with the Department's Office for Civil Rights and some unknown subset of this population may suffer remediable grievances, but will not complain to OCR absent notices informing them of the process." While even some insurance companies noted that the agency's concerns could be addressed through guidance rather than a new rule, and a comment by the Association for Community Affiliated Plans even supported the notice and tagline requirements in 2016, HHS elected to entirely eliminate all notice and tagline requirements. Now, only time will tell if insurance companies accept this toxic deal—a move that would signal their willingness to tolerate rollbacks of critical nondiscrimination protections that will harm populations already experiencing lower insurance coverage rates, as well as the total elimination of patient access to critical information, in order to save billions of dollars.
Sharita Gruberg is the director of policy for the LGBT Research and Communications Project at the Center for American Progress.
The positions of American Progress, and our policy experts, are independent, and the findings and conclusions presented are those of American Progress alone. A full list of supporters is available here. American Progress would like to acknowledge the many generous supporters who make our work possible.
Authors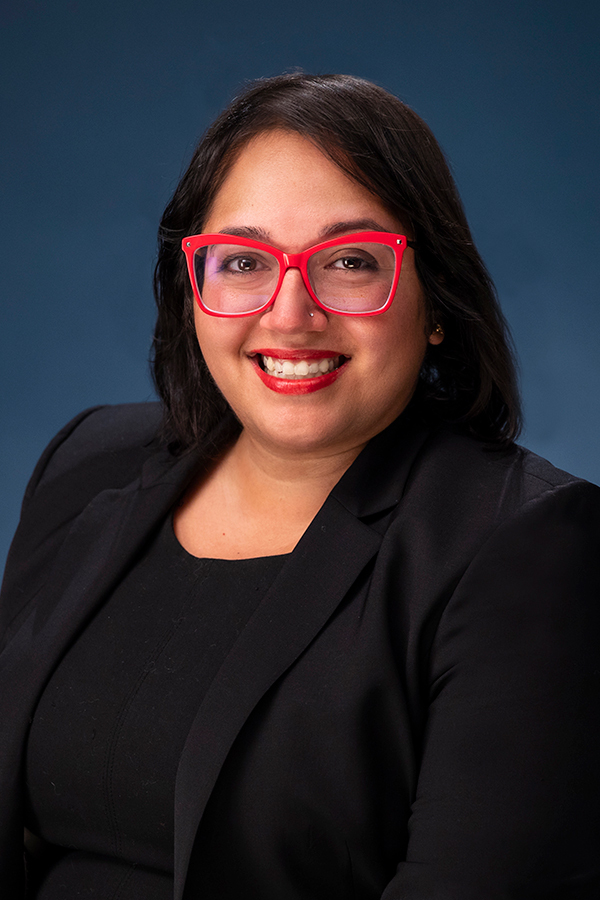 Sharita Gruberg
Former Vice President, LGBTQI+ Research and Communications Project