A Progressive Foreign Policy—and a Whole Lot of Work—Pay Off on Iran Nuclear Agreement
A Progressive Foreign Policy—and a Whole Lot of Work—Pay Off on Iran Nuclear Agreement
The Iran nuclear deal was the culmination of months of behind the scenes efforts by progressives, with CAP playing a key role.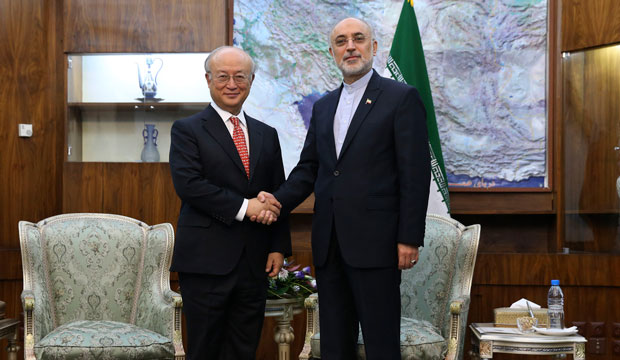 The landmark international agreement to prevent Iran from developing nuclear weapons demonstrates dogged diplomacy, a commitment to progressive ideals within a strong foreign policy, and years of patience and disciplined determination. Building on the recent milestones of grudging congressional accession to the Joint Comprehensive Plan of Action, or JCPOA, and the signatories' formal "adoption day" for the agreement, the Center for American Progress will continue to publish new policy analysis and remain engaged with policymakers to ensure this course results in a safer and more stable Middle East.
CAP has been deeply engaged on the Iran nuclear question for more than eight years. In 2007, we released an influential report calling for decisive diplomacy to roll back Iran's nuclear program. Then as now, CAP supported a policy of diplomacy as the first option for preventing Iran from obtaining a nuclear weapon—and military force as a last resort.
As nuclear negotiations between international powers and Iran started to reach a critical point over the past year, CAP wrote several products and participated in dozens of media interviews in support of a diplomatic approach to find a peaceful end to Iran's nuclear program. We laid out in detail our recommendations for how Congress could play a constructive role in reviewing any agreement and crafted core criteria for a strong deal that could effectively block Iran's pathways to a bomb. Senior members of the CAP team participated in dozens of meetings with top administration officials and the U.S. negotiating team to offer insights based on our body of research and analysis. We remained in close consultation with America's European allies who were valuable partners in negotiating the final agreement and advocated so forcefully for it.
CAP welcomed the nuclear agreement when it was concluded, with CAP President Neera Tanden calling it "a historic achievement for the United States and its partners." Throughout the summer, CAP published new analysis of the agreement, reports examining technical aspects of implementation, as well as strategies to confront Iran's destabilizing activities in the region. We disseminated message guidance and fact sheets to congressional staff and published myth-busting products in national media. We convened a wide range of groups and partners to discuss the details of the deal. CAP experts met with key, undecided members of Congress—with influential voices on the topic—to encourage support for the deal and to discuss very real concerns.
The hard work is not over. There will no doubt be moments when complications arise, testing our resolve to continue forceful engagement with Iran. As the United States, the other JCPOA signatories, and international inspectors continue to monitor, evaluate, and assess Iran's compliance with JCPOA requirements, CAP will continue to support effective and thorough implementation of the Iran nuclear agreement as the best option for preventing a nuclear-armed Iran. We will work with partners across the region and in the U.S. government to explore ways to counter destabilizing Iranian activities in the Middle East.
Vikram Singh is the Vice President for National Security and International Policy at the Center for American Progress.
The positions of American Progress, and our policy experts, are independent, and the findings and conclusions presented are those of American Progress alone. A full list of supporters is available here. American Progress would like to acknowledge the many generous supporters who make our work possible.
Authors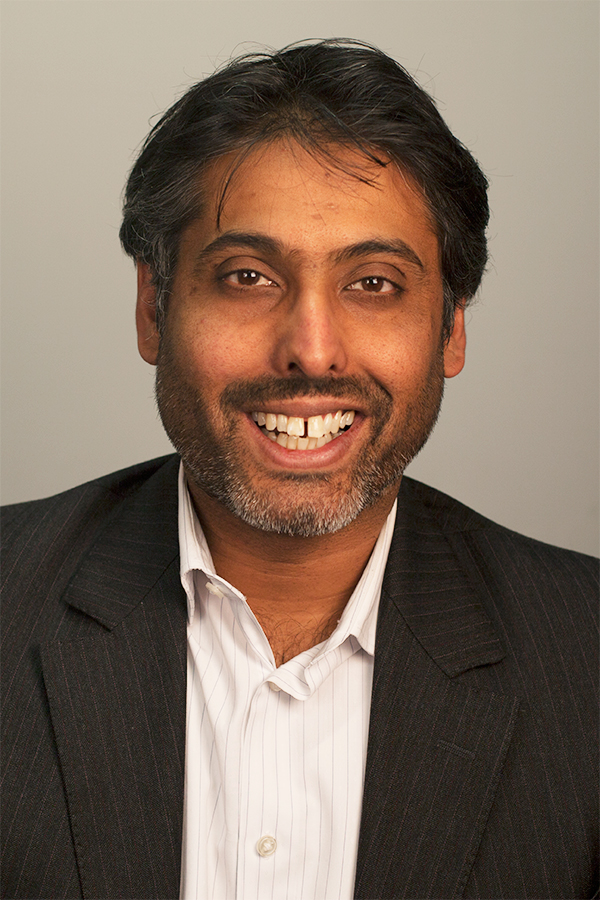 Vikram Singh
Senior Fellow