A Primer on the 2022 National Security Strategy
A Primer on the 2022 National Security Strategy
The 2022 National Security Strategy introduces new ideas on navigating strategic competition with China and Russia, investing at home, and a renewed focus on the fight against climate change.
The Biden administration's 2022 National Security Strategy puts forward three core themes: strategic competition with China and Russia; the importance of domestic industrial policy and investment; and a focus on climate change as a central challenge. It also contains several subsidiary themes, including food security, pandemic response efforts, combating disinformation, countering corruption, and strengthening American democracy. These key themes and subsidiary points follow from the strategy's fundamental assumption that "the United States is strong abroad because we are strong at home."
A brief look at the National Security Strategy itself makes these three main themes clear—and shows how they complement and build off one another.
Strategic competition with China and—to a lesser extent—Russia
The National Security Strategy states that "a competition is underway between the major powers to shape what comes next" in the world. It identifies the People's Republic of China (PRC) as "America's most consequential geopolitical challenge." China is the "only competitor with both the intent to reshape the international order and, increasingly, the economic, diplomatic, military, and technological power to do it. Beijing has ambitions to create an enhanced sphere of influence in the Indo-Pacific and to become the world's leading power."
The strategy does not characterize Russia as a long-term challenger but rather as "an immediate and persistent threat to international peace and stability." Moscow "lacks the across the spectrum capabilities of the PRC." Where the United States aims to compete with China, it will "constrain" and manage the "acute threat posed by Russia."
To compete with China and constrain Russia, the National Security Strategy proposes the United States rely heavily on its long-standing alliances and partnerships, such as NATO, as well as new, more flexible arrangements, like the Indo-Pacific Quad. Taken together, the report argues that these arrangements are "creating a latticework of strong, resilient, and mutually reinforcing relationships that prove democracies can deliver for their people and the world." The United States will look for "new ways to integrate our alliances in the Indo-Pacific and Europe and develop new and deeper means of cooperation" between these countries.
The administration has taken a number of steps on this front, including:
Importance of industrial policy and investments
A strategic U.S. industrial policy and corresponding public investments are a key pillar of the National Security Strategy—improving lives at home and around the world—in part by strengthening America's ability to compete with China and other autocratic nations. CAP offered similar recommendations in its January 2021 "A More Perfect Union" report.
The strategy asserts "that if the United States is to succeed abroad, we must invest in our innovation and industrial strength, and build our resilience, at home." To do that, the United States:
… must complement the innovative power of the private sector with a modern industrial strategy that makes strategic public investments in America's workforce, and in strategic sectors and supply chains, especially critical and emerging technologies, such as microelectronics, advanced computing, biotechnologies, clean energy technologies, and advanced telecommunications.
The National Security Strategy further details:
The future of America's success in the world depends upon our strength and resilience at home—and especially the strength of our middle class, which is critical to our national security as an engine of economic growth and a key source of democratic vibrance and cohesion. The reverse is also true. Our success at home requires robust and strategic engagement in the world in line with our interests and values to make life better, safer, and fairer for the American people. That is why we must make far-reaching investments in the sources of our natural strength while building our resilience.
Moreover, the strategy views the middle class as an engine of economic growth and a source of democratic cohesion. Strengthening it by "building from the bottom up and the middle out" is a critical national security step. As the "A More Perfect Union" report argued in 2021, the federal government should increase human capital and boost economic capacity to build domestic resilience. The National Security Strategy proposes "to increase equitable access to affordable health care and child care; career-long training and skill building; and high-quality education and training, including science, technology, engineering, and mathematics (STEM), especially for women and girls."
To that end, the Biden administration and Congress have passed key pieces of legislation, including:
The Infrastructure Investment and Jobs Act of 2021, with billions of dollars of investment in high-speed internet access, electric vehicle chargers, and road and bridge repairs.
The CHIPS and Science Act of 2022, which provides tens of billions of dollars for semiconductor research and development, manufacturing incentives, and regional innovation and technology hubs.
The Inflation Reduction Act of 2022, which included hundreds of billions of dollars in zero-carbon energy investments and incentives for clean energy manufacturing.
Climate change as a central challenge for the United States and the world
Climate change, the National Security Strategy argues, represents "the greatest and potentially existential" challenge to all nations. It also contends that "global action begins at home, where we are making unprecedented generational investments in the clean energy transition through the [Inflation Reduction Act], simultaneously creating millions of good paying jobs and strengthening American industries." This is a case CAP has made repeatedly, including in its October 2020 "The First 100 Days: Toward a More Sustainable and Values-Based National Security Approach" report and its October 2019 "A 100 Percent Clean Future" report.
Beyond domestic investment and climate policy, the National Security Strategy holds open the possibility for cooperation with China on climate change "because working together to solve great challenges is what the world expects from great powers, and because it's directly in our interest." Likewise, initiatives to mitigate climate change appear prominently in the strategy's regional approaches—particularly those for the Indo-Pacific and the Americas.
In addition to domestic climate investments, the Biden administration has made a number of moves on the international climate policy front:
Conclusion
The Biden administration's 2022 National Security Strategy is not limited to these three main themes and also touches on other important international issues—ranging from food security to countering corruption. But these three interdependent themes represent the main thrust of the report and serve as the administration's overall policy framework. At its core, the strategy argues that, for America to win the strategic competition with China and address the shared global challenge of climate change, the United States must make substantial investments at home.
The positions of American Progress, and our policy experts, are independent, and the findings and conclusions presented are those of American Progress alone. A full list of supporters is available here. American Progress would like to acknowledge the many generous supporters who make our work possible.
Authors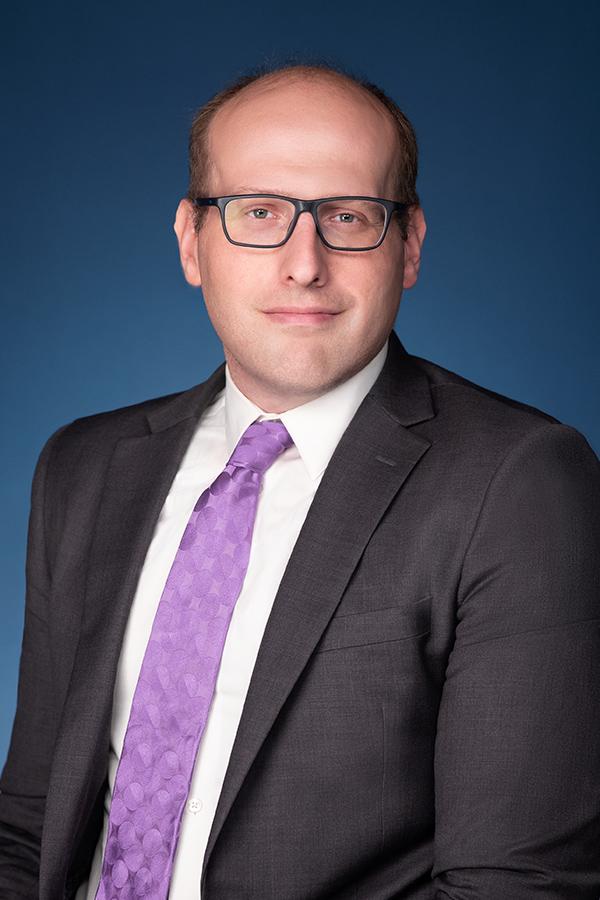 Peter Juul
Former Senior Policy Analyst
Research Assistant