Tackling Climate Change and Environmental Injustice
We pursue climate action that meets the crisis's urgency, creates good-quality jobs, benefits disadvantaged communities, and restores U.S. credibility on the global stage.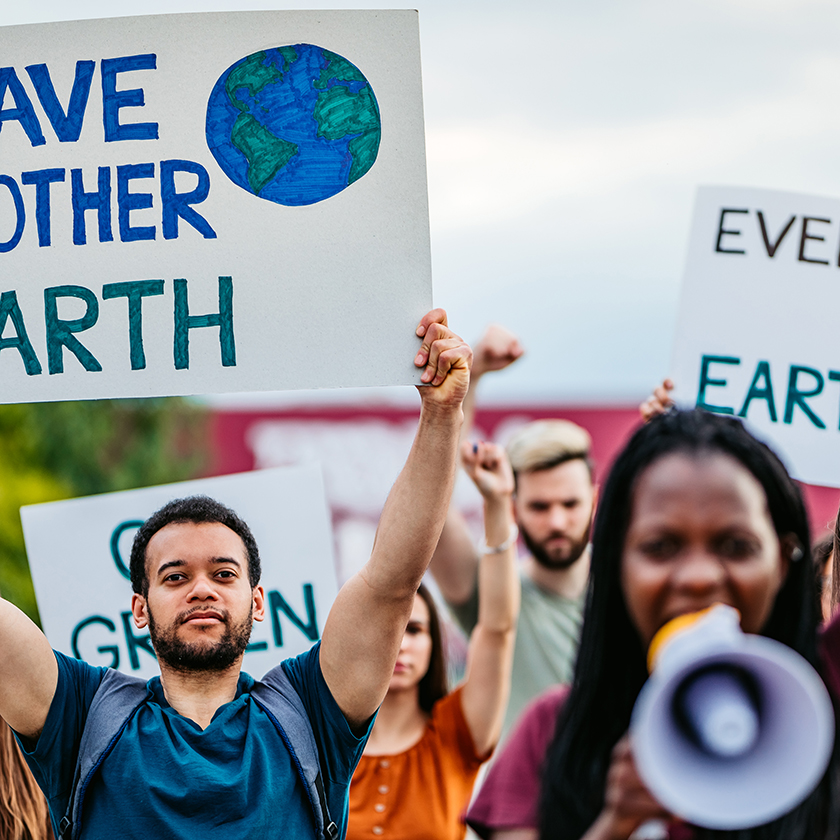 What We're Working On
What We're Doing
Pursuing environmental justice
Investing in equitable climate solutions that address the country's legacy of environmental racism while working to ensure that all communities have the right to breathe clean air, live free of dangerous levels of toxic pollution, access healthy food, and share the benefits of a prosperous economy
Creating good, clean jobs at home
Laying the groundwork for an urgent transition to a clean energy economy that works for all, creating millions of well-paying jobs with the opportunity to join a union, and improving the quality of life for all Americans in the process
Protecting nature
Addressing the linked climate and biodiversity crises by conserving 30 percent of all U.S. lands and water by 2030 and promoting natural solutions to the climate crisis that benefit all communities
Restoring U.S. climate leadership on the global stage
By taking strong and equitable domestic action, we restore the ability to bring countries together to reduce emissions and help developing countries transition to carbon-neutral economies and adapt to inevitable impacts
By the numbers
$99B
The cost to U.S. taxpayers from extreme weather events in 2020—and it's getting worse
CAP, "Extreme Weather Cost U.S. Taxpayers $99 Billion Last Year, and It Is Getting Worse" (2021).
139
The number of elected senators and representatives who still deny climate change
CAP, "Climate Deniers in the 117th Congress" (2021).
2°F
Human activity, largely burning fossil fuels, has warmed the planet this much since 1800s
The New York Times, "A Hotter Future Is Certain, Climate Panel Warns. But How Hot Is Up to Us." (2021).
1M
The number of plant and animal species at risk of extinction around the world today
CAP, "How Much Nature Should America Keep?" (2019).
What You Can Do
Take Action: Protect Our Planet for Our Children
Take Action: Protect Our Planet for Our Children
Take Action
Latest