With Job Growth Accelerating and Unemployment Falling, the Labor Market is Looking More Robust
With Job Growth Accelerating and Unemployment Falling, the Labor Market is Looking More Robust
June was perhaps the best month for the labor market since the recession and caps off a stronger first half of 2014. With 9.5 million Americans looking for work, we will need more months like this to get our economy back to where it belongs.
Part of a Series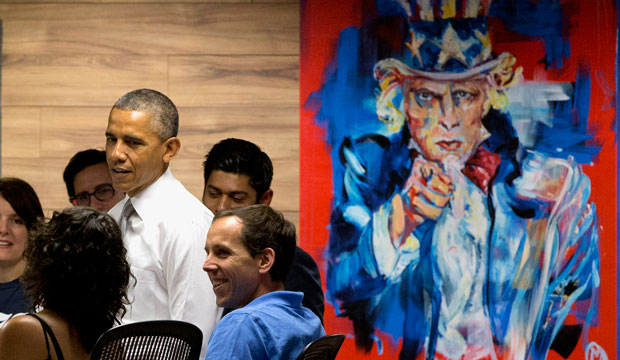 This column was originally published on Marketwatch.
Today's employment report from the Bureau of Labor Statistics, or BLS, continues 2014's streak of good news, as we are finally starting to dig out of the crater the recession put in the labor market. The top line numbers you will hear the most about—if you're at the wrong barbecue this weekend—are that the U. S. economy added 288,000 new jobs in June—versus a revised 224,000 jobs in May—and the unemployment rate edged down to 6.1 percent from 6.3 percent in May. The report shows the U.S. labor market still faces challenges, including 9.5 million unemployed workers, about a third of whom have been out of work for six months or more. But the average monthly job gains in the first half of 2014 are about 230,000 per month, as opposed to 195,000 per month in 2013: This is what a healthy labor-market recovery looks like.
The fall in the unemployment rate is good news and easily explained by the increase in payroll jobs and a steady 62.8 percent labor-force participation rate—the number of Americans working or looking for work. Looking at both the low number of Americans between the ages of 25 and 54 who are in the labor force, as well as the broadest measure of unemployment, it is clear that there is considerable slack in the labor market and it will take many months of good jobs reports such as this one to rebuild our economy. Furthermore, we also must put a large number of long-term unemployed Americans back to work.
But let's not dampen what is clearly welcomed good news for the labor market.
While high unemployment continues to disproportionately affect specific demographic groups, June's report brought some good news. African Americans made the biggest gains, with unemployment dropping from 11.5 percent in May to 10.7 percent in June. Unemployment among women and Asian Americans remains below the aggregate and fell by two-tenths of a percentage point for Asian Americans, to 5.1 percent, and four-tenths of a percentage point for women to 5.3 percent. A worrying trend, however, is that while unemployment rates are falling for most demographic groups, the Latino unemployment rate has ticked up over the past three months, going from 7.3 percent in April to 7.8 percent in June.
So exactly where were the new jobs we added? BLS reports that the largest job gains were in professional and business services, with 67,000 jobs added in this sector. These jobs tend to pay good wages and have decent benefits; large gains in this sector are great news. The economy continues to see lots of jobs added in lower-wage sectors, with retail trade (40,000) and food services and drinking places (33,000) driving significant job creation. There were significant but not blockbuster gains in health care (21,000), transportation and warehousing (17,000), financial activities (17,000), manufacturing (16,000), and wholesale trade (15,000).
Perhaps the best news going forward is that the public sector is no longer shedding jobs. We are still trying to educate our kids with fewer local teachers, but 18,000 of the 26,000 new government jobs added in June were teachers, according to BLS data. These new hires reduce the number of teachers lost since the recession to 308,000.
Gridlock in Congress continues to provide perhaps the strongest headwind to a robust labor market going forward. In January, Congress cut off emergency unemployment insurance, severing a lifeline to workers, as well as removing one of the strongest pieces of fiscal stabilization and a valuable source of spending for the economy. At this moment, Congress is holding up a transportation bill because lawmakers can't agree on how to bring in more revenue to maintain the nation's roads and other highway programs. This inaction by Congress has a chilling effect on construction hiring, and this couldn't come at a worse time, as highway construction can only take place during the summer months in many states.
We still have a long way to go before we have put every American who wants a job back to work, but months such as June are a sign of real progress. Not only are we in the midst of the longest private-sector job growth streak on record, but it is accelerating. Some of that acceleration seems to be that government—state and local—is beginning to finally ratchet back on austerity measures as evidenced by the hiring of teachers, who will make our next generation smarter and more productive, which is crucial to a robust and healthy future U.S. economy.
Michael Madowitz is an Economist at the Center for American Progress.
The positions of American Progress, and our policy experts, are independent, and the findings and conclusions presented are those of American Progress alone. A full list of supporters is available here. American Progress would like to acknowledge the many generous supporters who make our work possible.
Authors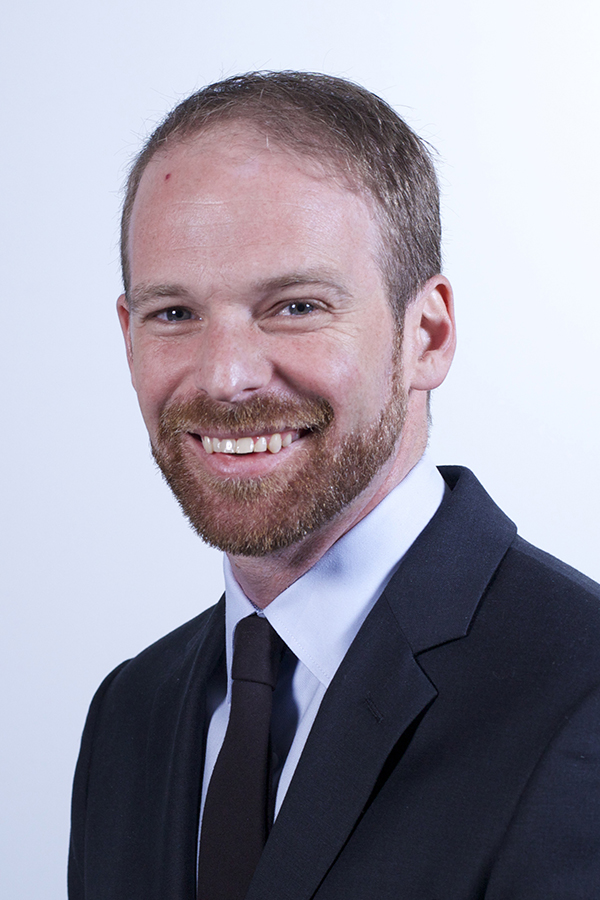 Michael Madowitz
Economist