What President Obama's Climate Plan Means for the Ocean
What President Obama's Climate Plan Means for the Ocean
The president's major speech on climate change set the stage for policies that will improve the health of our planet, including the 71 percent of it that is covered by oceans.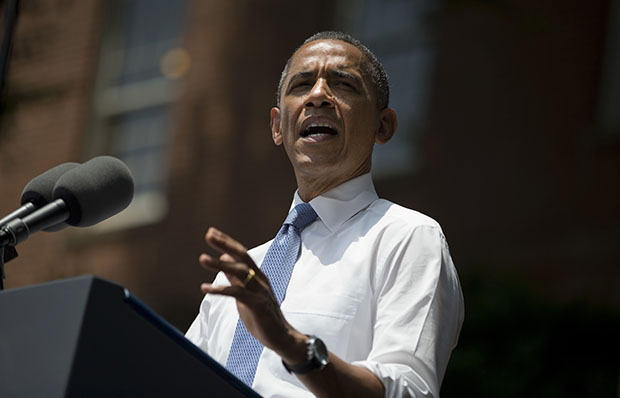 When President Barack Obama took to the microphone at Georgetown University on Tuesday afternoon to announce his "Climate Action Plan," the long-awaited next steps in his effort to reduce U.S. carbon pollution, he didn't forget to call out the effect such pollution has already had on the oceans. This should come as no surprise since the world's oceans are ground zero for climate change. The policies he announced this week represent a solid step forward for the health of the 71 percent of the planet covered by oceans.
The president's newly minted proposals will slash carbon pollution from power plants, increase energy efficiency throughout the economy, and help our country become more resilient to the intensifying barrage of extreme weather events that affected 67 percent of American households in 2011 and 2012 alone.
While millions of American beachgoers may not immediately experience the terrible effects of climate change currently affecting our oceans, the fact remains that all is not well beneath the waves. Oceans have absorbed a tremendous amount of human-generated carbon pollution—between 20 percent and 35 percent of anthropogenic carbon dioxide, according to the most rigorous peer-reviewed estimates. And the results of all that humanity-saving carbon absorption are beginning to show.
Our oceans are now more acidic than they have been in 20 million years, and the rate of acidification is still increasing faster than it has in more than 300 million years. While this doesn't mean your skin will melt off if you dip a toe in the ocean, it does make life increasingly difficult for marine microorganisms at the bottom of the ocean food chain, and it therefore has dire implications for the rest of the world's food web.
Perhaps more acutely, carbon pollution is already creating hardship for the shellfish industry. Oyster growers in Washington state experienced a 60 percent to 80 percent drop in production from 2006 to 2009 as a direct result of acidifying waters in Puget Sound. Climate change's greenhouse effect is also causing an increase in sea surface temperatures, which has had a dramatic impact on coral species and is leading to displacement of commercial and recreational fish stocks. In addition to being important for coastal economies, fish is the primary source of protein for more than 3 billion people. But as the oceans warm, fish populations are migrating north to find water that meets their biological needs, and fishermen and the people they feed are beginning to lose access to their traditional species.
Some coastal residents are also seeing major impacts of another effect of climate change—sea-level rise—threatening coastal property and infrastructure. As global temperatures increase and the polar ice caps melt with increasing rapidity, more water flows into the oceans. Combine this reality with increasing frequency and intensity of coastal weather events such as Superstorm Sandy, and the results speak for themselves. With 600 million people worldwide living within 10 meters of sea level, the implications are potentially tragic for coastal cities, from Manila to Bangkok to Venice to Miami.
While the president's newly announced plan to curb energy demand, make power plants cleaner, and support more renewable energy production on public lands isn't a direct mandate for our oceans, it is a good step toward creating less carbon pollution and emitting less of the other greenhouse gases that result in these enormous ocean problems. There are several additional ocean-focused steps President Obama can take today that will help tackle climate change and better protect marine ecosystems.
President Obama should continue his aggressive promotion of a true "all of the above" energy strategy, employing all potential sources of energy supply. For offshore areas, this means continuing to move away from risky, unnecessary oil and gas drilling, particularly preventing dangerous and untested drilling in the Alaskan Arctic and preserving the oil drilling ban that is currently in place to protect the U.S. Atlantic and Pacific coastlines.
It also means accelerating efforts to get the nascent domestic offshore-wind-energy industry off the sidelines. Earlier in his presidency, the Obama administration launched its "Smart from the Start" program, which has resulted in the identification of wind-energy areas off the Atlantic coast that have high energy-generation potential and relatively sparse traffic from other ocean users. The administration also recently announced that America's first offshore-wind-lease auction will be held next month.
Meanwhile, the Department of Energy has set a goal of deploying 54 gigawatts of offshore wind in the United States by 2030—an ambitious goal that will require significant investment and bureaucratic muscle. The economic case for offshore wind has already been made, so the Obama administration can further accelerate development of this renewable resource by supporting passage of the Senate's bipartisan Incentivizing Offshore Wind Power Act, which would make the first three gigawatts of offshore wind capacity eligible for the investment tax credit, a key financial incentive allowing offshore wind developers to get an upfront credit for 30 percent of their initial investment.
The president can also take steps now to protect and restore our country's vital coastal wetlands, as he recognized in his remarks yesterday, suggesting we need to "build smarter, more resilient infrastructure" along our coasts, including "natural barriers." These ecosystems, such as mangroves, sea grasses, and marshlands, punch well above their weight capturing and storing atmospheric carbon, therefore reducing global warming as they provide nurseries for fish, control coastal erosion, and buffer against storms and floods. Unfortunately, the BP oil spill in April 2010 delivered a deathblow to vast stretches of coastal wetlands along the Gulf Coast, which had already been degraded due to pollution, coastal development, and diversion of the Mississippi and other rivers.
The Gulf Coast Ecosystem Restoration Council, staffed with officials from Gulf states and federal agencies, is currently in the process of developing its comprehensive plan for allocating the billions of dollars in fines that BP and its contractors will pay for the damages wrought by the Deepwater Horizon disaster. Following enactment of the RESTORE Act, 80 percent of BP's Clean Water Act fines will be returned to Gulf Coast states for repairing the environmental and economic damage caused by the spill.
With newly confirmed Secretary of Commerce Penny Pritzker chairing the council, the administration can and must ensure that the plan places the restoration of coastal wetlands and other ecosystems as the highest priority. This will not only enhance a major carbon sink but will also help make Gulf Coast residents that depend on tourism, fisheries, and other coastal-dependent industries economically whole again.
Without a doubt, President Obama's speech represents a major advancement for U.S. climate change policy and should serve as a launching pad for future actions to prioritize policies that will lead to a healthier planet. His actions should make us all feel a little better about the future of our oceans, knowing we have a president who has charged his administration with "leading the world in a coordinated assault on a changing climate."
Michael Conathan is the Director of Ocean Policy at the Center for American Progress. Shiva Polefka is a Research Associate at the Center.
The positions of American Progress, and our policy experts, are independent, and the findings and conclusions presented are those of American Progress alone. A full list of supporters is available here. American Progress would like to acknowledge the many generous supporters who make our work possible.
Authors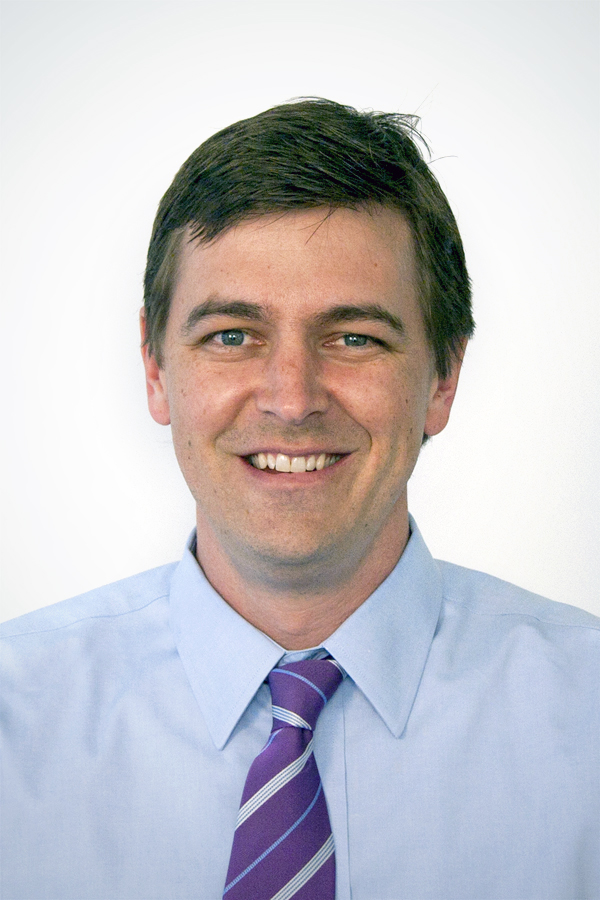 Michael Conathan
Director, Ocean Policy Shiva Polefka
Associate Director, Ocean Policy