What Immigration Reform Means for the LGBT Community
What Immigration Reform Means for the LGBT Community
While the Senate's immigration-reform bill does not include protections for same-sex immigrant couples, it creates a road map to citizenship and a range of key protections for LGBT undocumented immigrants.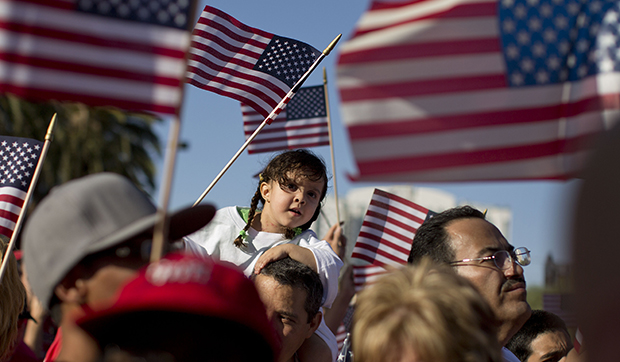 In April the Senate's bipartisan "Gang of 8" filed a bill to reform our nation's broken immigration system. After extensive debate on more than 300 amendments, the Senate Judiciary Committee voted on May 21 in favor of sending the Border Security, Economic Opportunity, and Immigration Modernization Act of 2013 to the Senate floor. This bill offers common-sense immigration reforms that secure the border, eliminate unconscionable immigration backlogs, and, most importantly, provide the more than 11 million undocumented people living in the United States a road map to earned citizenship.
The bill on which the Senate will begin debate this week offers critical reforms for our nation's immigrants. First, it would put these immigrants—including more than 267,000 lesbian, gay, bisexual, and transgender, or LGBT, undocumented individuals—on a path toward obtaining the full rights and protections afforded to U.S. citizens. For the millions of undocumented immigrants living in the United States, 63 percent of whom have built lives here for a decade or more, citizenship provides an opportunity to earn a living wage, pursue higher education, preserve family unity, and to finally live without the constant threat of deportation.
Beyond offering undocumented immigrants a road map to citizenship, the bill before the Senate also offers critical safeguards to LGBT asylees seeking protection in the United States from the dozens of countries that criminalize homosexuality. It also helps protect LGBT individuals in immigration detention facilities, who are often at a high risk for abuse, mistreatment, and physical and sexual violence.
Despite these positive provisions, the bill does not provide relief for any of the 24,700 same-sex binational couples, who face the threat of being torn apart because of our nation's unequal marriage laws. Sen. Patrick Leahy (D-VT) attempted to introduce amendments to the bill that would have allowed same-sex binational couples to sponsor their spouses or permanent partners for immigration. Unfortunately, Judiciary Committee Republicans threatened to abandon the bill if his amendments were included, so after speaking passionately in favor of equality, Sen. Leahy was forced to withdraw his amendment.
Still, the bill overall remains a positive step forward in the fight for LGBT equality. Let's take a closer look at each of its provisions that benefit LGBT immigrants.
A road map to citizenship for the more than 250,000 undocumented immigrants who identify as LGBT
The most significant part of the bill is the creation of a road map to citizenship for the more than 11 million undocumented immigrants currently living in the United States. Of these 11 million, more than 267,000 adults identify as LGBT. The actual number of LGBT individuals this bill would benefit, however, is much higher since this number does not include undocumented LGBT children or adults who do not openly identify as LGBT.
As a Center for American Progress report showed earlier this year, undocumented individuals living in the United States face numerous hardships. These obstacles to a life of dignity and full participation in society are even more pronounced for LGBT undocumented individuals living at the intersection of both marginalized groups. For instance, undocumented LGBT workers face discrimination and exploitation because of their immigration status in addition to the discrimination that all LGBT individuals face in the workplace.
While legalization will not solve all the problems that LGBT immigrants face—we still need to pass the Employment Non-Discrimination Act, for example, so that LGBT workers can no longer be fired simply because of their sexual orientation or gender identity—citizenship would finally give these Americans-in-waiting the ability to work, live, and provide for their families as full participants in our society. A path to a green card, and eventually to citizenship, would increase their wages, give them a legal status to work in this country, and, perhaps most importantly, end the family separations that have been tearing immigrant families, including LGBT families, apart for years.
An expedited path to citizenship for DREAMers
Young, LGBT, undocumented individuals, such as journalist and immigration-reform activist Jose Antonio Vargas, have been at the forefront of organizing for a path to citizenship for undocumented immigrants. These individuals have encouraged others to "come out" as both LGBT and undocumented in order to draw attention to the need for common-sense immigration reform.
These immigrants—or DREAMers, as they are commonly known—spent most of their lives in the United States, and it is the only home they have ever really known. The bill contains special provisions for DREAMers, who were brought by their parents as children and have spent most of their lives in the United States going to school and serving in the military. DREAMers can apply for green cards within five years of obtaining Registered Provisional Immigrant, or RPI, status, instead of the 10 years it takes for other undocumented immigrants under the bill, and the fines imposed for obtaining a green card are waived. The provisions for DREAMers are particularly important for LGBT individuals since 49 percent of undocumented people who identify as LGBT are adults under the age of 30, an age range in which only 30 percent of the total undocumented population falls.
No more one-year filing deadline for LGBT asylum seekers
In addition to legalization for LGBT undocumented immigrants, the bill also contains an important provision for asylum seekers in the United States, which would have a special impact on people requesting asylum based on persecution due to their sexual orientation or gender identity. Despite a failed attempt by Sen. Chuck Grassley (R-IA) to strip this provision from the bill during Judiciary Committee debate last month, the bill would remove the one-year asylum-application filing deadline for asylum seekers. This provision currently prevents one in five people with legitimate asylum claims from being considered for relief simply because they fail to apply for asylum within a year of entering the United States. Since the filing deadline was introduced in 1996, more than 79,000 asylum applications have been rejected solely because of this arbitrary deadline.
While this deadline unfairly affects all asylum applicants, the bar has a disproportionate effect on the LGBT asylees coming from the nearly 80 countries that have laws criminalizing homosexuality. Many of these immigrants are often unaware that they are eligible for asylum based on persecution related to their sexual orientation or gender identity. Bamby Salcedo is one such transgender asylum seeker, who, despite facing persecution in Mexico, was unable to successfully apply for asylum because she didn't know she had to file her claim within one year of entering the United States. Although a judge determined that Bamby would be extremely likely to face persecution based on her gender identity if she was deported to Mexico, the judge was only able to grant "withholding of removal"—a category that prevents enforcement from a final order of removal or deportation but leaves Bamby in legal limbo and unable to ever apply for residency.
In addition to eliminating the filing deadline, the bill would significantly increase the number of immigration judges and court personnel assigned to these cases. It would also provide for additional judicial training that is critical for deciding LGBT asylum claims to ensure they are decided based on their merits rather than on the adjudicator's stereotypes and biases.
More alternatives to detention, where LGBT immigrants are routinely mistreated, harassed, and abused
The bill promotes the use of less costly alternatives to detention, which also ensures the safety and security of LGBT immigrants. On any given day, 34,000 immigrants are housed in jail-like facilities as they await an immigration-status hearing or deportation. LGBT detainees are at increased risk of abuse and mistreatment when placed in immigration detention. A complaint filed by the National Immigrant Justice Center describes "systematic and severe abuses against lesbian, gay, bisexual and transgender individuals in immigration detention," specifically sexual assault by guards and other detainees, denial of medical care to HIV-positive individuals, denial of hormone treatment to transgender individuals, long-term solitary confinement, and frequent harassment by guards and facility personnel.
By explicitly requiring the secretary of the Department of Homeland Security to establish secure alternatives to detention in each field office and by broadening the definition of mandatory detention to include methods such as electronic ankle bracelets, the bill allows LGBT immigrants to remain in immigration custody without physically being in detention.
Ban on solitary confinement meant to 'protect' LGBT detainees
On any given day, 300 immigrants are held in solitary confinement, nearly half of which are kept for 15 days or more at a time. Solitary confinement is regularly used for LGBT detainees in an effort to "protect" them from the prevalent sexual assault they experience, but in normal cases these methods are reserved as a means of punishment.
Sen. Richard Blumenthal (D-CT) introduced an amendment to the bill that explicitly prohibits the use of solitary confinement based on many categories, including solely on the basis of an immigrant's sexual orientation and gender identity. The Senate Judiciary Committee added this amendment to the bill and if the bill becomes law with Sen. Blumenthal's amendment intact, this will become the third time gender identity has been codified in federal law, after the Matthew Shepard and James Byrd, Jr. Hate Crimes Prevention Act of 2009 and the Violence Against Women Reauthorization Act passed earlier this year.
Conclusion
While the bill includes a number of critical fixes to our broken immigration system, it unfortunately leaves out many immigrant families by not allowing the estimated 24,700 binational same-sex couples in the United States to sponsor each other as family members. If the Supreme Court this month decides to overturn Section 3 of the Defense of Marriage Act, legally married same-sex couples would be able to sponsor their partners for immigration benefits. Although the current bill does nothing to fix this problem, it is important to keep fighting for an inclusive bill that protects all families as Congress prepares to vote on immigration reform.
Sharita Gruberg is a LGBT Immigration Policy Analyst at the Center for American Progress.
The positions of American Progress, and our policy experts, are independent, and the findings and conclusions presented are those of American Progress alone. A full list of supporters is available here. American Progress would like to acknowledge the many generous supporters who make our work possible.
Authors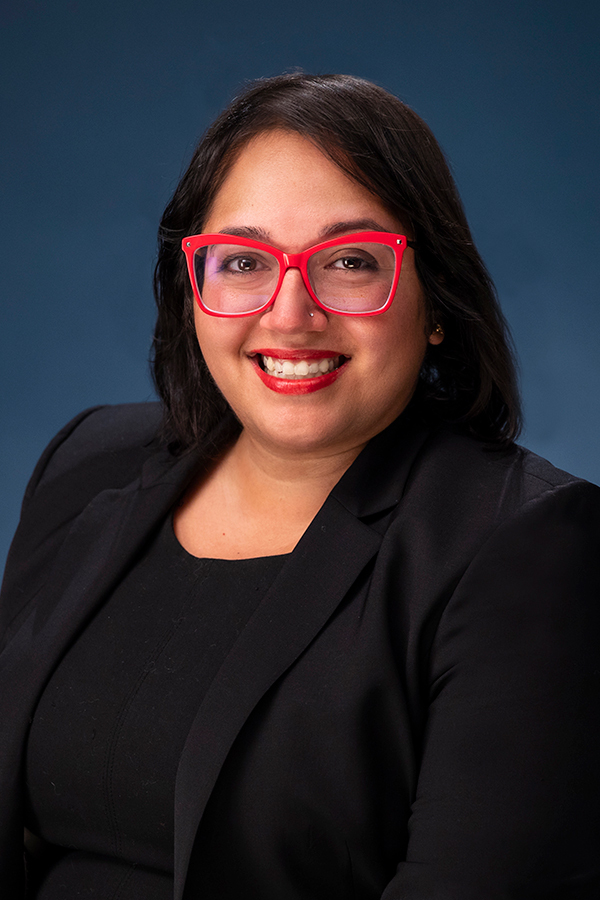 Sharita Gruberg
Former Vice President, LGBTQI+ Research and Communications Project