What Do You Wish You Had Known About Student-Loan Debt and College Choice?
What Do You Wish You Had Known About Student-Loan Debt and College Choice?
Student-loan debt now tops $1 trillion, and many former students are struggling to pay back their loans. As policymakers debate the best way to communicate value to college-bound students, CAP and Generation Progress plan to engage these former students to bring their voice to this important conversation.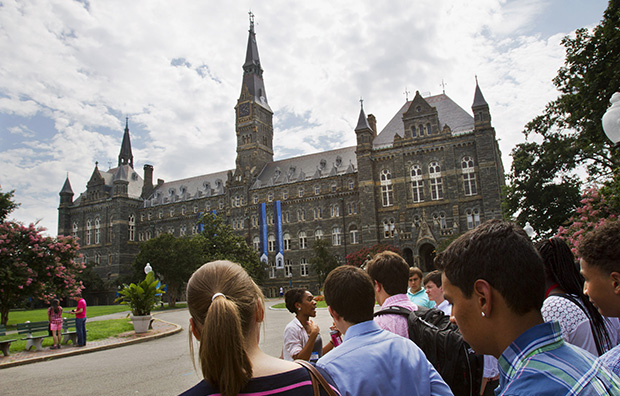 As college-application deadlines approach during this holiday season, high school seniors and their families are trying to figure out which colleges to apply to or attend. Millions of older Americans are also thinking about starting or returning to school to complete a degree or certification program in order to boost their current economic situation. Prospective students, both traditional and nontraditional, will weigh many personal, academic, and economic factors to come to this significant decision.
Enrolling in postsecondary education has a lasting impact for most Americans. Educational success has become the gateway to the middle class and to fulfilling professional employment opportunities. On the other hand, dropping out or postponing higher education can leave students with large amounts of debt and no means of employment to pay back their loans.
In this high-stakes environment, postsecondary education policymakers have been engaged in discussions to help prospective students make the best college choices, including minimizing the burden of student loans while enrolling in the highest-quality academic programs. As previously documented by the Center for American Progress and Generation Progress, student-loan debt now tops $1 trillion, and as many as 40 percent of borrowers in repayment of federal student loans were not, as of September 30, making scheduled payments, indicating an intolerable level of distress.
However, there have been thoughtful efforts both in and outside government to develop tools and assessments to help students and their families make the best choices. In February of this year, the White House introduced the College Scorecard, which was designed to help students and their families "get the most bang for your educational buck." It is expected to become more robust early next year with the addition of data on employment outcomes. Moreover, a new online calculator from Wellesley College helps prospective students estimate their annual contribution toward their educational expenses based on their families' resources. This tool builds on the information included in the Department of Education's College Navigator, which lists the net price—after federal, state, local, and institutional grants—faced by each income quintile. And this fall, Washington Monthly introduced a ranking system that tries to identify an institution's "value," unlike the more traditional media-ranking methodologies, which heavily weigh admissions selectivity.
As the Department of Education worked with the Consumer Financial Protection Bureau and others to develop the College Scorecard and the Financial Aid Shopping Sheet, it learned that prospective students would rather not know about many of the elements that it thought were important—particularly graduation rate and median debt. After all, who really wants to focus on how much debt they will have or how unlikely it is that they will graduate?
That begs the question: Have we identified the correct metrics that establish value? Value is different for every student, and we hypothesize that a student at the beginning of the higher-education experience will have a very different set of concerns and questions than a student who is no longer in school and is paying off his or her education debt.
So, to the 36 million Americans who are paying off more than $1 trillion in student-loan debt: What do you wish you had known before you enrolled in school and took out loans?
As part of our ongoing efforts to improve the college-selection process, Generation Progress, the Center for American Progress, and partner organizations will ask former students what they wish they had known before they enrolled in school and began to take out both private and public loans. This effort will include both completers and noncompleters, as it is critically important to understand how loan burdens affect students' ability to persist through a program and, ultimately, to graduate.
High levels of student-loan debt are highly cautionary because of how this debt affects borrowers' ability to participate in other sectors of the economy. If a person in the workforce is spending a large percentage of their take-home pay on student-loan debt, he or she cannot save for retirement or for a down payment on a home, or, in some cases, even form his or her own household. A recent Pew Research Center analysis, for example, found that 21.6 million young adults were living with their parents in 2012—an increase of 3.1 million since the start of the Great Recession in 2007, which is not accounted for by increased college enrollment. It is important for young adults to be able to strike out on their own, because each new household generates an estimated $145,000 of economic activity. Furthermore, the type of job a person may be able to take could also be directly influenced by the amount of student-loan debt he or she carries.
If you are a student or former student who is concerned about paying off your student-loan debt and would like to share your opinions, please sign up here to participate in this important effort. If you want to learn more about the impact that student-loan debt has on former students now in the workforce and how these students evaluate value after school, please stay tuned. Early next year, CAP and Generation Progress plan to share the perspectives of these important student voices in the ongoing conversation about student debt and college success.
Elizabeth Baylor is the Associate Director for Postsecondary Education at the Center for American Progress. Sarah Audelo is the Policy Director for Generation Progress.
The positions of American Progress, and our policy experts, are independent, and the findings and conclusions presented are those of American Progress alone. A full list of supporters is available here. American Progress would like to acknowledge the many generous supporters who make our work possible.
Authors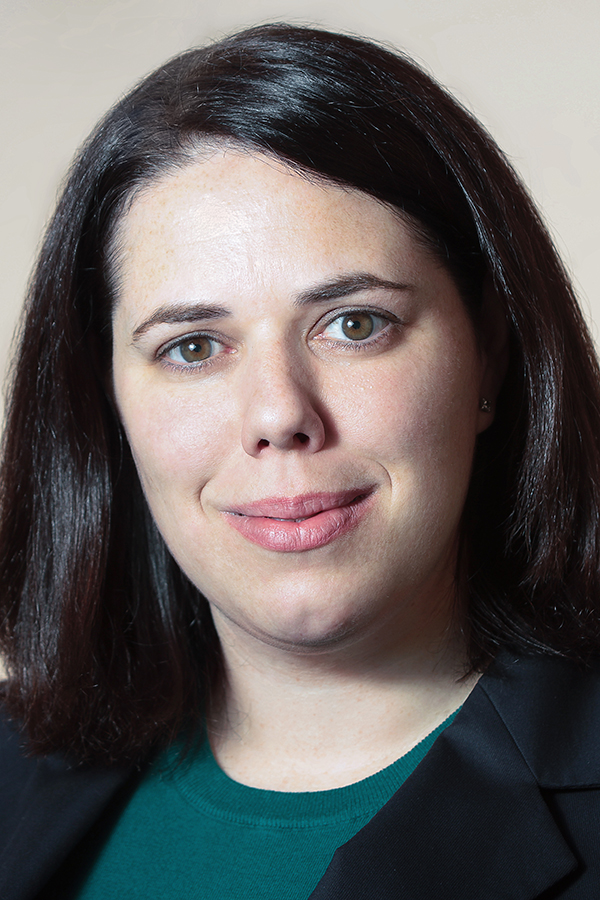 Elizabeth Baylor
Director, Postsecondary Education Sarah Audelo
Policy Director