Voter Suppression Is Real: Americans Must Remain Vigilant
Voter Suppression Is Real: Americans Must Remain Vigilant
Policymakers and advocates must remain vigilant against efforts to suppress voters of color from exercising their constitutional right.
Part of a Series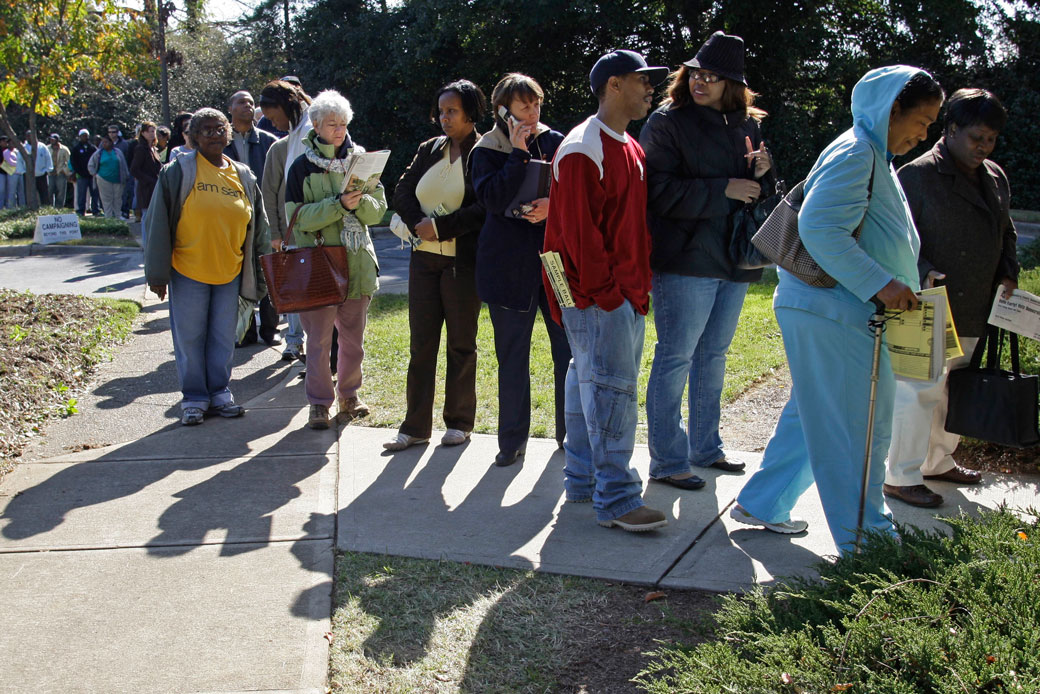 In 2016, Americans will not have the full protections of the Voting Rights Act during a presidential election for the first time in 50 years. Signed into law in 1965, the Voting Rights Act protected the right to vote—the most fundamental pillar of American democracy—and ensured that all Americans, no matter their race or ethnicity, had access to the voting booth. This access was not easily achieved but was essential to ensure that the voices of all Americans could be heard. However, recent changes in the voting landscape have endangered this critical access ahead of next month's election.
For decades, the Voting Rights Act slowed or stopped the efforts of states and localities to prevent voters in communities of color from casting their ballots, which included poll taxes, literacy tests, proof of citizenship requirements, selective polling locations, and voter intimidation. According to a 2015 Joint Center for Political and Economic Studies report, the racial gap in self-reported voter registration in former Confederate states shrank from nearly 30 percentage points at the start of the 1960s to 8 points by the start of the next decade.
Despite some of the Voting Rights Act's significant and resounding successes in voter registration, turn out, and the election of African American officials, in 2013 the U.S. Supreme Court gutted one of the law's key provisions. Section 5—also known as the preclearance provision—gave the U.S. Department of Justice or a federal court the authority to check any action by state or local officials that may have a discriminatory impact on voters. This section was essential in protecting voters—especially people of color—from policies aimed at suppressing their votes.
Within hours of the U.S. Supreme Court decision, Texas moved to implement a strict voter identification law that was passed by the state legislature in 2011 but blocked by a federal court and the U.S. Department of Justice under their preclearance authority. When jurisdictions want to dilute the people's voice, they do not wait—they move quickly. Until the U.S. Supreme Court's ruling, Section 5 was the best option available to help stop the quick movements by jurisdictions that suppress votes.
Over the past three years, multiple jurisdictions have made it more difficult to cast a ballot. The poll taxes and literacy tests from 50 years ago have been replaced by state voter ID laws, reduced early voting days and hours, the elimination of same-day registration, voter roll purges, and shuttered polling locations—all justified under the guise of battling voter fraud. For example, North Carolina implemented a highly restrictive voter ID requirement; toughened the rules for provisional ballots; removed access to early and same-day registration; and closed one-third of early voting locations. Maricopa County—the largest county in Arizona—reduced the number of polling sites by 70 percent, resulting in voters waiting in line for up to five hours during the presidential primary earlier this year. In Texas and Utah, a concealed-carry license is valid ID to vote, but a student ID—even from a state university—is not.
These tactics suppress access to the voting booth for people of color, students, the elderly, and low-income individuals. For example, researchers from the University of California, San Diego discovered a clear and significant impact on turnout among communities of color in states using voter ID laws. The report found that "a strict ID law could be expected to depress Latino turnout by 9.3 points, Black turnout by 8.6 points, and Asian American turnout by 12.5 points."
It is critical that all voting-eligible individuals can exercise their right to vote—after all, small numbers of votes can make all of the difference in elections. In the 2000 presidential election, then-Governor George W. Bush defeated Al Gore by four electoral votes. This victory hinged on votes from Florida, which went for Bush by only 537 votes. But the voices of many Floridians went unheard. Before the election, Florida sent county election supervisors a list of 58,000 voters who were identified as formerly incarcerated individuals and suggested they be purged from voting rolls in accordance with state law. African Americans—who made up 11 percent of Florida's population—represented 44 percent of the names on the list, which was "littered with errors." In response, the NAACP sued Florida and discovered that 12,000 nonfelon voters were wrongfully denied their right to vote—a number "22 times Bush's 537-vote margin of victory."
This September, Ohio attempted to implement similar purging practices. Rather than falsely listing black people as formerly incarnated individuals, the state removed thousands of voters from their rolls who had not voted in six years and did not return a mailer that asked if they changed addresses and if they were still active voters. This practice disproportionately affects those living in urban areas—including young professionals, students, and black people—who tend to move more frequently. Moreover, this voter purge came on the heels of the elimination of Ohio's so-called Golden Week—a period that allowed voters to register and vote early on the same day. Voting rights advocates sued Ohio's Secretary of State for both of these actions. Although they lost the Golden Week case, the 6th U.S. Circuit Court of Appeals found that Ohio's method for purging people from voting rolls violated the Voting Rights Act.
Without the preclearance provision, the only way to stop these efforts today is through litigation. Unfortunately, litigation takes money and time, neither of which are infinite. The nation needs a legislative solution to ensure once more that all Americans have access to the voting booth. In the interim, federal courts have struck down many policy changes that are crafted to suppress voting by people of color. For example, in ruling on the North Carolina statute, the powerful opinion from the 4th U.S. Circuit Court of Appeals states, "the new provisions target African Americans with almost surgical precision" and "impose cures for problems that did not exist." Additionally, a district court found that Texas's voter ID law would prevent approximately 600,000 people—including a disproportionate portion of people of color—from voting.
The 2016 presidential election is less than 40 days away. Analysts anticipate that the results will be close, underscoring how vital equal access to voting is in this election. The forces that want to dilute or suppress voters of color will continue to craft new policies and practices. Meanwhile, voting rights proponents no longer have a critical tool to stop those efforts in a timely and productive way. As Martin Luther King Jr. wrote, "human progress never rolls in on wheels of inevitability; it comes through the tireless efforts of men [and women] willing to be co-workers with God, and without this hard work, time itself becomes an ally of the forces of social stagnation." In order for the reality of the nation's democracy to be as good as its promise, all Americans must remain vigilant in making equal access to the ballot a reality.
Danyelle Solomon is the Director of Progress 2050 at the Center for American Progress. Michele L. Jawando is the Vice President for the Legal Progress team at the Center.
The positions of American Progress, and our policy experts, are independent, and the findings and conclusions presented are those of American Progress alone. A full list of supporters is available here. American Progress would like to acknowledge the many generous supporters who make our work possible.
Authors Danyelle Solomon
Former Vice President, Race and Ethnicity Policy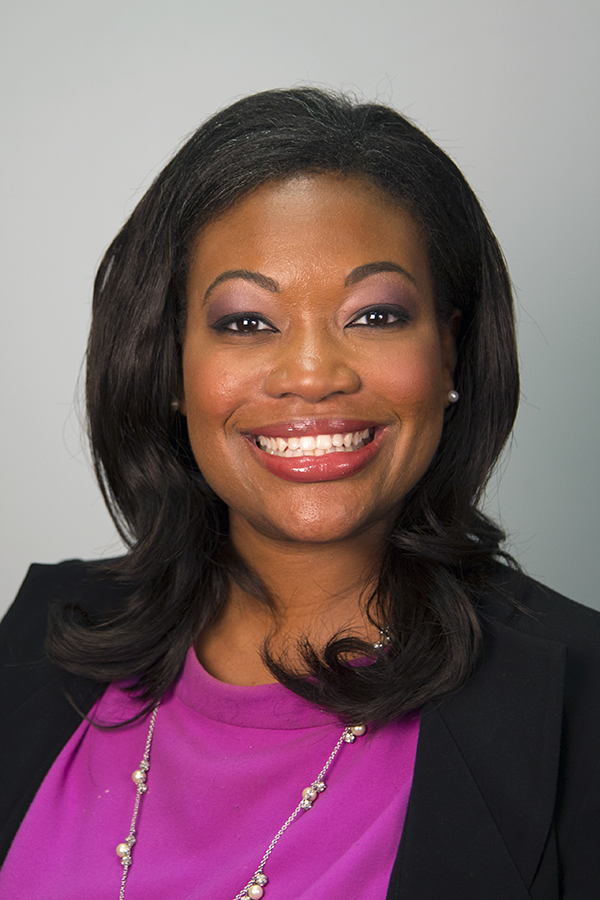 Michele L. Jawando
Vice President
Explore The Series
This collection provides a sampling of Progress 2050's racial justice work and a meaningful starting point to understanding how race affects everything we do.
Previous
The Supreme Court Matters for Communities of Color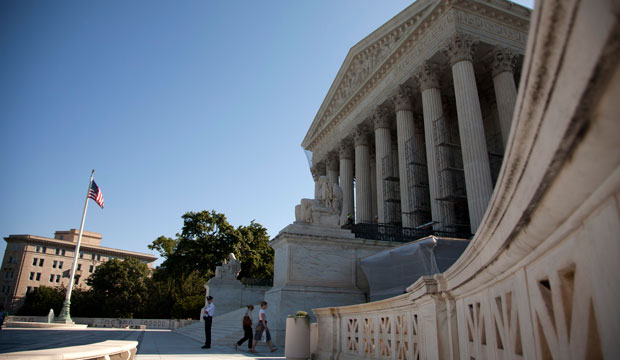 The Supreme Court Matters for Communities of Color
Next
Wealth Inequality Among Asian Americans Greater Than Among Whites
Wealth Inequality Among Asian Americans Greater Than Among Whites