Upholding the Dignity of Incarcerated Women
Upholding the Dignity of Incarcerated Women
Policymakers must act to improve the health conditions and treatment of incarcerated women.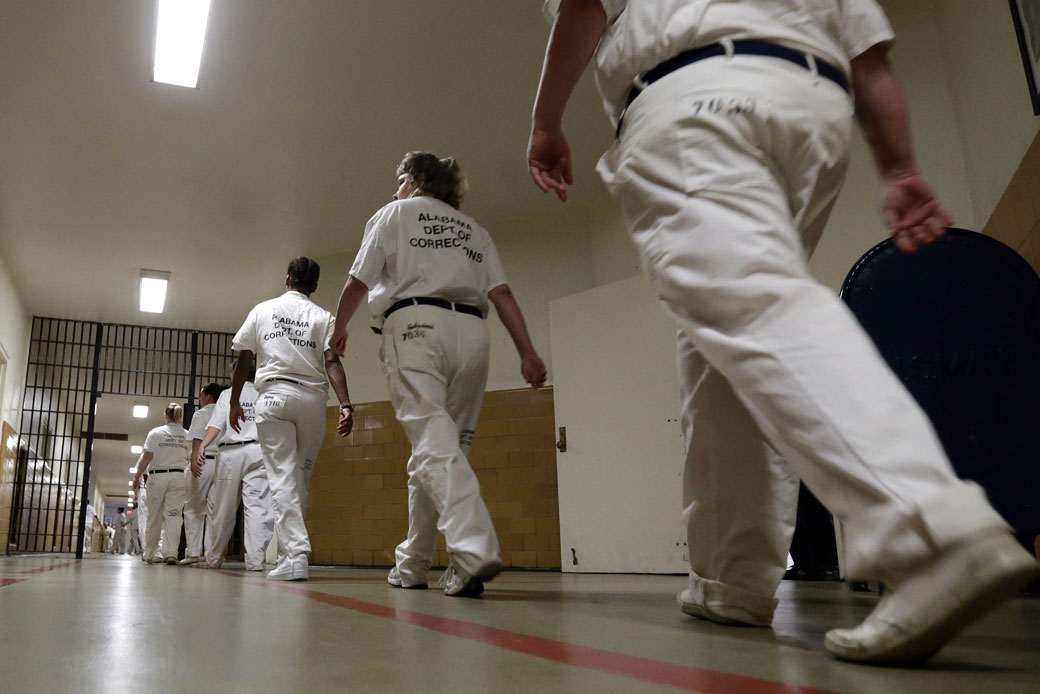 As the case of Alice Marie Johnson—a 62-year-old grandmother who was sentenced to life in prison for involvement in a drug conspiracy—circles around social media, more people learn how nonviolent offenses, and the mandatory sentences that they carry, land an increasing number of women in prison. Johnson's story is all too similar to that of thousands of incarcerated women who are separated from their families and for whom incarceration stems from obstacles such as lack of income, abuse, or addiction.
Socioeconomic inequalities hinder many women's ability to access sufficient health care services and products in prison. This column will explain some of those barriers and why policymakers must do more to uphold the dignity of one the most vulnerable demographics of the population.
Recent policies that address the infringement on women's rights in prison
On July 11, 2017, Sen. Cory Booker (D-NJ) introduced the Dignity for Incarcerated Women Act of 2017, or the Dignity Act. Sen. Booker and his co-sponsors sought to improve the treatment of incarcerated women by addressing how inmates interact with their children during incarceration; allowing formerly incarcerated mentors to assist inmates with re-entry; and mandating that inmates have access to a greater range of health care products and in sufficient quantities. The Dignity Act has since been referred to the U.S. House Committee on the Judiciary.
Three weeks after Sen. Booker introduced the Dignity Act, the Federal Bureau of Prisons issued a memo that, if properly enforced, would ensure that female inmates have access to a range of menstrual hygiene products. For the more than 13,000 women who are currently incarcerated in federal prisons, the memo represents an important first step. Providing no-cost menstrual products means these women would no longer have to choose between buying menstrual products and buying other basic hygiene products. This change would affirm incarcerated women's fundamental rights to reproductive and economic well-being. But the memo stops short of ensuring that poverty and certain medical conditions do not hinder incarcerated women's access to adequate health care products and other services—a clear indicator that policymakers need to do more to address these inadequacies.
Incarceration is especially difficult for mothers
Half of all women in prison are incarcerated more than 100 miles from their families. Children of incarcerated mothers are more likely to be placed in foster care than the children of incarcerated fathers. This disparity is due to the fact that of the 59 percent of incarcerated women who have children under the age of 18, approximately 77 percent were the primary caretakers of their children prior to incarceration. For women of color—who are more likely than white mothers to be the single heads of their household—this is especially true. Not only are incarcerated mothers more likely to have their children placed in foster care, but they are also more likely to never get their children back, even if the mother demonstrates the ability to care for them upon release. This is the result of the Adoption and Safe Families Act of 1997, a law intended to free children from foster care for adoption if the child had been in foster care for 15 of the past 22 months. For many incarcerated mothers, this means permanent separation from their children, as their parental rights can be terminated irrevocably after 15 months.
Furthermore, although women are the fastest growing segment of the U.S. prison population, there are fewer federal prisons for women. Thus, incarcerated mothers are more likely to serve their sentences far away from their children. The Dignity Act attempts to mitigate this problem by placing prisoners with children as close to their families as possible, improving visitation policies and ensuring the availability of free phone calls and videoconferencing.
Pregnant inmates face unique hardships
Expectant mothers also face inhumane treatment in prisons. Among female federal inmates, 3 percent are pregnant at the time of incarceration. In addition to inadequate nutrition and medical care, the shackling of pregnant prisoners and placement in solitary confinement continue to endanger both mothers and fetuses and are clear violations of human rights. The Dignity Act would prohibit the placement of pregnant inmates or of those in their first eight weeks of postpartum recovery into segregated housing units, as such confinement both prevents women from getting the regular exercise that is vital for a healthy pregnancy and can heighten stress and depression. The Federal Bureau of Prisons banned the shackling of pregnant inmates in federal prisons in 2008, but many states still permit the shackling of prisoners during labor and delivery. This interferes with the medical staff's ability to conduct sudden emergency procedures and hinders a woman's ability to manage the extreme pains of childbirth. The use of restraints also may worsen pregnancy-related mental health problems, which disproportionately affect mothers of color who are already more likely to experience postpartum depression and other perinatal mood disorders. Furthermore, babies born to incarcerated mothers are deprived of the many physical and psychological benefits of infant bonding, as women are often rushed back to prison after giving birth, unable to breast-feed or otherwise care for their infants.
Incarcerated women suffer from mental health problems and prior trauma at higher rates than incarcerated men
According to the American Psychological Association, 75 percent of incarcerated women suffer from substance abuse problems, while 68 percent experienced physical or sexual abuse. This statistic contains racial disparities, as girls of color who are victims of abuse are more likely than white girls who have suffered abuse to become entangled in the criminal justice system and to be labeled as offenders. Incarcerated women are also 12 percent to 18 percent more likely than incarcerated men to have mental health problems. The Dignity Act attempts to address this issue by mandating that correctional officers receive trauma identification training. This may be particularly helpful for pregnant prisoners and prisoners with children, as stress associated with pregnancy or with the separation of mothers from their children takes a toll on the mental health of mothers.
Poverty impedes incarcerated women's access to sufficient menstrual hygiene products
Incarcerated women's paths to crime are often marked by poverty, addiction, and abuse. More than 70 percent of incarcerated women had an income of less than $22,500 per year prior to incarceration, compared with 48 percent of nonincarcerated women in that same income bracket. Prison jobs are scarce and typically pay less than one dollar per day. For women who are able to obtain a prison job, the cost of menstrual products from commissary can constitute about one-half of their weekly income—an unreasonable expenditure considering the biological imperative of menstruation. Product shortages, rationing, and the cost of menstrual products are especially burdensome for women with menstrual health conditions such as endometriosis or those with irregular cycles, which women experience at higher rates in prison.
Conclusion
The Dignity Act takes important steps to afford incarcerated women greater access to hygiene products and proper medical attention, as well as to ease the trauma of incarceration, such as stress caused by the separation of mothers from their children. Although the Dignity Act and the recent memo from the Federal Bureau of Prisons represent a promising start, it is important to note that these measures would only improve conditions for women incarcerated in federal prisons and not the thousands of women in state and local facilities. The federal government is empowered to provide funds that states can use to adopt programs they may not otherwise be able to initiate in their prison facilities. Unfortunately, neither the federal government nor states use this power to effectively protect the health and lives of incarcerated women. As the number of women in prison continues to rise, it is imperative that lawmakers pass the Dignity Act and enact similar measures at the local level across states. While the purpose of incarceration is punishment, it does not serve as justification for the clear violations of women's fundamental human rights that occur in U.S. state and federal prisons.
Khala James is a former intern with the Women's Health and Rights Program at the Center for American Progress.
The positions of American Progress, and our policy experts, are independent, and the findings and conclusions presented are those of American Progress alone. A full list of supporters is available here. American Progress would like to acknowledge the many generous supporters who make our work possible.
Authors Khala James