The United States Needs a Comprehensive Protection Plan for the Forcibly Displaced in Afghanistan
The United States Needs a Comprehensive Protection Plan for the Forcibly Displaced in Afghanistan
The Biden administration should lead in developing a human rights-centered plan for the forcibly displaced to mitigate further disaster in Afghanistan.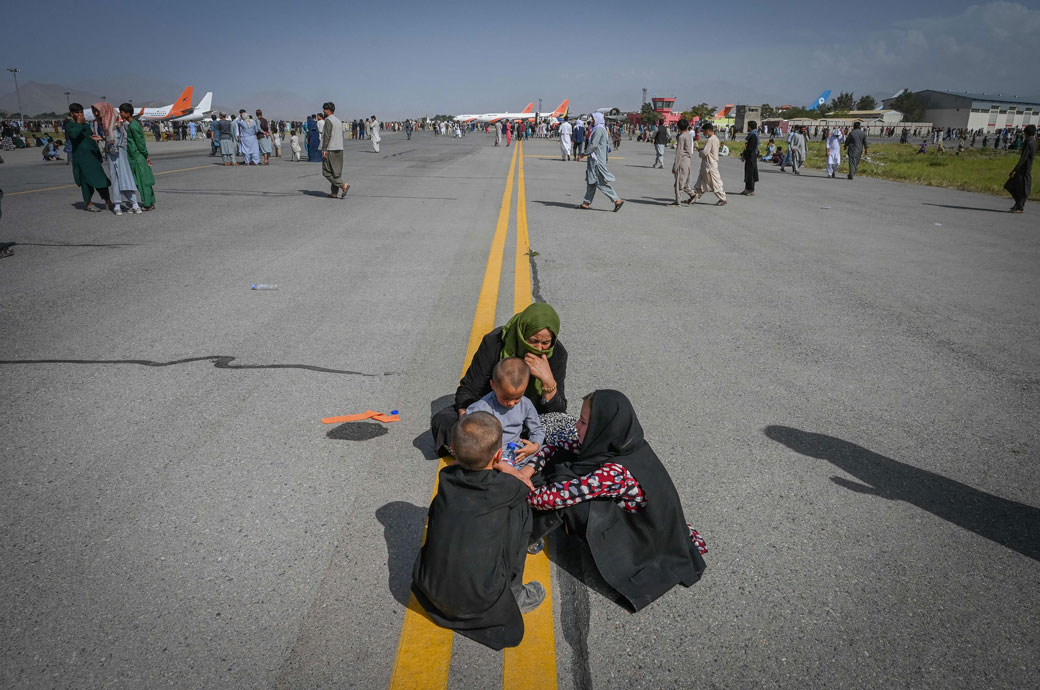 See also: "A Rights-Centered Paradigm for Protecting the Forcibly Displaced"
The stunning pace of collapse in Afghanistan took many policymakers by surprise. However, no one should be surprised by the impending wave of forced displacement, as desperate Afghans fleeing persecution and violence seek refuge outside their home country. The first priority must be to protect those who are at immediate risk of harm. But the United States should also be preparing to help those who flee the Taliban in the months and years to come.
The protection crisis unfolding right now was entirely predictable. The signs were visible months ago. Since the Trump administration signed a deal with the Taliban last year, more than 150 journalists, judges, human rights workers, and other civil society activists have been murdered. In July, the U.N. Refugee Agency warned that 270,000 Afghans had already been displaced this year. We know that violence and unrest will force more families to flee. More than 40 years of conflict in Afghanistan has shown us so: 2.6 million Afghans were displaced around the world by the end of last year.
Yet, it appears that the United States and its partners in the international community utterly failed to plan for this displacement. Even the plans to evacuate translators and other support staff who worked directly with American forces were wildly inadequate to address the scope of need. Chaotic scenes at the airport in Kabul show only a glimpse of the reality that thousands and thousands of desperate Afghans will face as the United States pulls out of the country.
What would it have looked like to plan for this forced displacement? And what can we do about it now? While it is too late to avoid the immediate chaos, there is still time for the Biden administration and its allies to put in place a human rights-centered plan for the forcibly displaced and work to mitigate further disaster in Afghanistan. Failing to do so risks people's lives and safety as well as the likelihood of another refugee crisis with global implications. The 2015 migration surge led to rising support for populist authoritarian leaders, and a new surge without U.S. leadership would damage the Biden administration's efforts to strengthen democracy in the global struggle against authoritarianism.
A durable protection plan for Afghans should rest on four pillars:
Starting at the center of the crisis by surging resources to address displacement today
Getting ahead of the flow by planning for the inevitable future waves of displaced families
Leading by example to spur global responsibility sharing
Leaning into global cooperation to strengthen the international system that can help Afghans and others who are forcibly displaced
Together, these pillars provide a comprehensive framework for policymakers to help those displaced now, support those who will be displaced tomorrow, and lay the foundation for global efforts to replace the patchwork displacement system that is failing Afghans today.
How the United States can protect forcibly displaced people
The Biden administration must surge resources to the center of the crisis and ensure that the United States does everything possible to help Afghans who will be forcibly displaced, especially those who worked with U.S. forces and others the Taliban may target, such as those (especially women) who have worked to promote human rights and democracy in their country. The Biden administration should urgently increase its efforts to evacuate those seeking protection at the airport, and establish safe passageways for those unable to reach Kabul. It should also ensure that the airport is secure and used as long as possible to help evacuate Afghans. Processing delays and overlapping checks should not be barriers to safety. Instead, the administration should use its authority to parole those in greatest danger directly into the United States or neighboring safe countries and out of harm's way while their applications are processed. The administration should also immediately increase financial support for U.N. agencies and other humanitarian groups providing lifesaving assistance on the ground for those who are most vulnerable—especially women and girls.
More displacement is inevitable, and the United States should plan for it accordingly. The Biden administration's next priority should be getting ahead of the flow to protect those on the move. The United States and its allies should use all pressure available to ensure that the Taliban grants safe passage to those attempting to seek safety. U.S. engagement in the region should prioritize working with countries who will host fleeing Afghans, including Pakistan, Iran, and Turkey as well as those who have offered to host refugees, including Albania, Kosovo, and North Macedonia. The administration should ensure that these governments continue to admit refugees, recognize asylum claims, protect their rights, and allow humanitarian aid to reach new arrivals. U.S. financial support will be critical to funding new infrastructure for humanitarian assistance to house, feed, and care for the newly displaced. Civil society organizations inside and outside of Afghanistan can provide important local perspectives to inform assistance and resettlement efforts.
Leading by example is also critical for spurring global support. The Biden administration should redouble its efforts to lead a global response to Afghan refugees. The United States has already expanded some visa protections for Afghans, but a stronger signal would be to significantly raise the refugee cap and rebuild the resettlement system to meet today's needs. The administration should ensure that the fiscal year 2022 ceiling can address the emergency in Afghanistan as well as other refugee crises around the world. At this point, leaving the cap at the expected 125,000 would be sorely inadequate. Moreover, there's strong precedent for this: 130,000 South Vietnamese refugees were welcomed into the United States in the immediate aftermath of U.S. withdrawal; America can and should accept at least as many Afghans today. This would give the administration more credibility to lean on its allies and ensure that European countries halt all deportations and returns to Afghanistan and adequately plan for future resettlement slots in the European Union. Pledging U.S. financial support to frontline U.N. agencies and humanitarian organizations can be used to encourage other wealthy nations to further fill funding gaps.
Finally, the Biden administration must lean into global cooperation and use this crisis as an opportunity to strengthen the international system. Prolonged displacement crises undermine prospects for global peace and security and harm the administration's efforts to support democratic governance around the world. The Biden administration should work to reform the international system by calling for strengthened rights protections for refugees and the forcibly displaced—and instituting them at home, including at U.S. borders. This could spur more equitable responsibility-sharing between rich countries that can resettle refugees and host countries that need financial support for new arrivals. The administration should also work to create new public-private partnerships to support refugees and create more financial assistance for the system.
In order to accomplish all of this, the Biden administration should appoint a special envoy for Afghan humanitarian and refugee issues who has the experience and credibility to drive American efforts. The United States should also support efforts at the United Nations to create a counterpart special envoy to marshal international resources.
Conclusion
As the scenes of chaos and desperation filter out of Afghanistan, some will argue that this is all too little, too late. But failing to prioritize a comprehensive protection plan for the forcibly displaced will have devastating—and predictable—costs. Besides the obvious human costs for refugees, the Syria crisis taught us that failing to plan for and invest the resources necessary to support refugee arrivals can strain economies and increase political tension in host countries, creating a situation ripe for exploitation by xenophobes and authoritarians to justify crackdowns and undermine democratic values and institutions. Allowing this to happen again would weaken prospects for peace and stability in the region and harm the Biden administration's attempts to stand up for democracy and human rights around the world.
There is no better way to salvage U.S. leadership than by supporting those seeking safety right now and those who will need support in the future. Failing to prioritize human rights contributed to the catastrophe unfolding today. We must build a response to the impending displacement crisis that puts rights at the center and delivers real and durable protection for those who bet their lives on a better future.
Alexandra Schmitt is a senior policy analyst on the National Security and International Policy team at the Center for American Progress. Elisa Massimino is a senior fellow on the National Security and International Policy team at the Center for American Progress and directs the Human Rights Institute at Georgetown University Law Center.
The positions of American Progress, and our policy experts, are independent, and the findings and conclusions presented are those of American Progress alone. A full list of supporters is available here. American Progress would like to acknowledge the many generous supporters who make our work possible.
Authors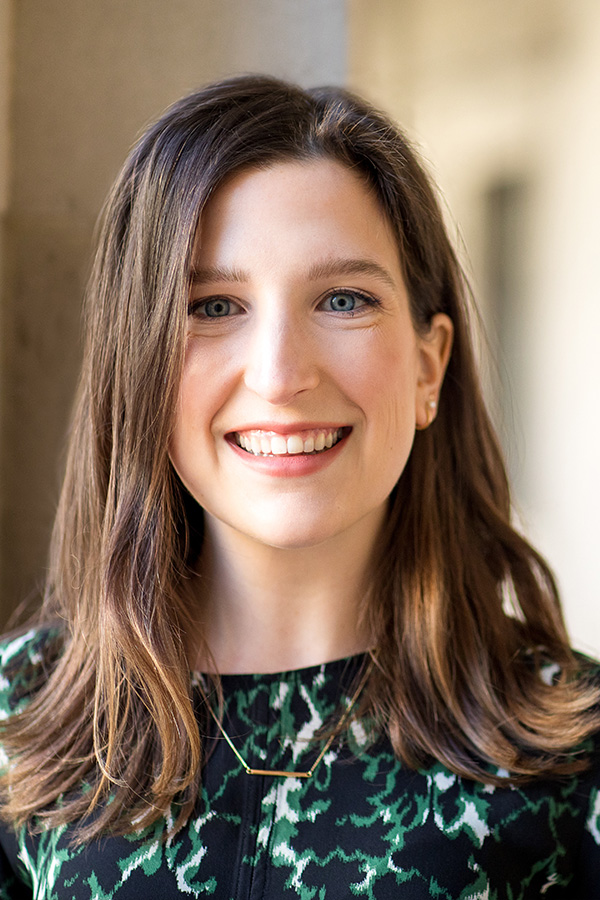 Alexandra Schmitt
Former Senior Policy Analyst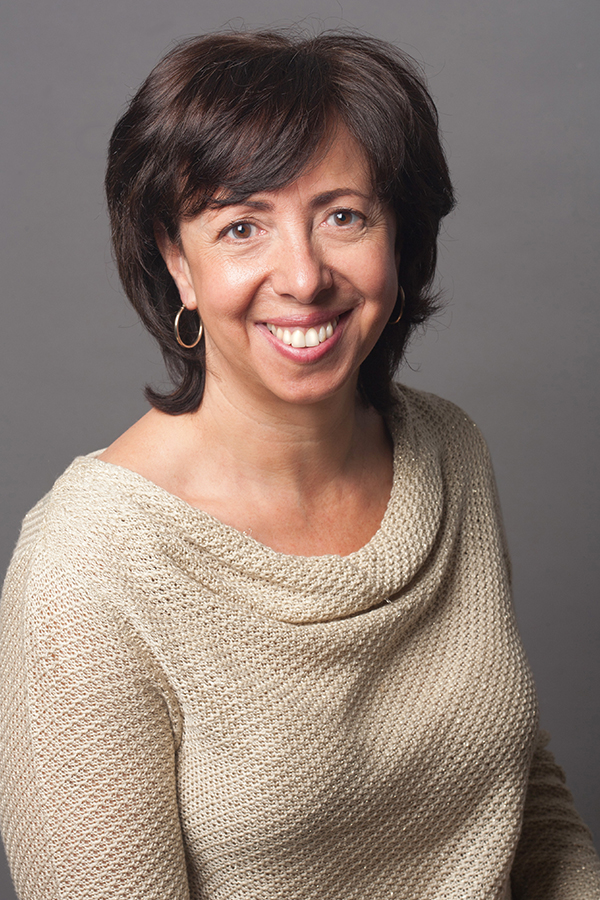 Senior Fellow