U.S. Department of Education Must Release Loan Data to Protect Students and Taxpayers
U.S. Department of Education Must Release Loan Data to Protect Students and Taxpayers
A large coalition of academic researchers and policy organizations are requesting the Department of Education release crucial data on student loan outcomes.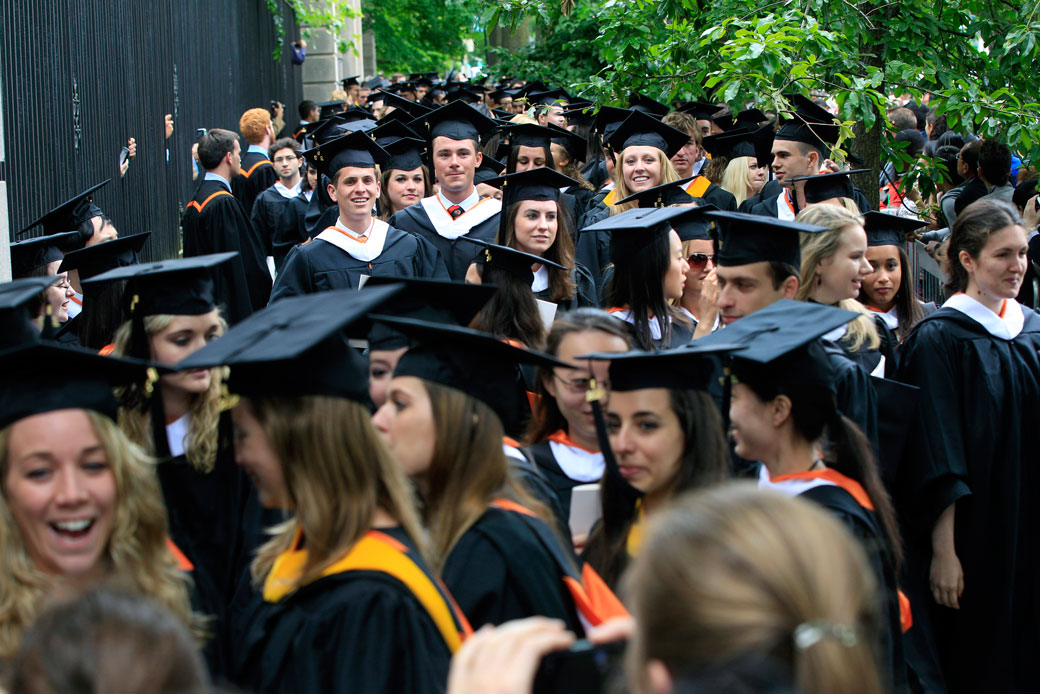 This column contains a correction.
Today, the Center for American Progress joined with a broad coalition of more than 100 leading researchers and policy organizations to call for the U.S. Department of Education to release better data on federal student aid. You can read a copy of the letter here. Below is more context regarding why this request matters.
Every year, the Department of Education hands out approximately $130 billion in federal financial aid.* These grants and loans provide crucial financial assistance to help students afford college and higher education institutions stay in business.
Yet, for all of the money spent, policymakers, students, and the public are in the dark about the outcomes of this vital investment. For example, there are not consistent answers to key questions such as: How quickly do borrowers pay down loans over time? How many borrowers default beyond the three-year period that is currently measured? And how do loan outcomes vary by student characteristics, loan type, repayment plan, and servicer?
Fortunately, this lack of data is a fixable problem. The Department of Education already operates a robust system that contains complete information on outcomes for every federal student loan or grant recipient—the National Student Loan Data System, or NSLDS. Granting better access to just a representative subset of NSLDS data—in a tightly controlled and privacy-protected manner—would improve analysis and understanding of federal financial aid investments.
Even better, the Department of Education already produces such a subsample each year. It is known as the Cost Estimation and Analysis Division's Statistical Abstract, or CEAD-STAB. The CEAD-STAB includes loan records and detailed information on a sample of approximately 2 million borrowers. It is used by the Department of Education's budget office as well as the Congressional Budget Office to generate estimates each year for the performance of student aid programs.
To date, the Department of Education has granted functionally no access to the CEAD-STAB. However, one high-profile example highlights the immense promise of this data set. Last year, Adam Looney, deputy assistant secretary for tax analysis at the U.S. Department of the Treasury, and Constantine Yannelis, assistant professor of finance at New York University's Stern School of Business, released "A Crisis in Student Loans." Using a combination of CEAD-STAB and Treasury Department data, this report provided an unprecedented look into big-picture trends in student loans. It showed that the rise in defaults over the past decade is concentrated largely in nonselective schools, especially for-profit and two-year institutions. The study also revealed that much of the change in defaults came from a change in who borrowed—particularly, a marked increase in nontraditional borrowers such as adult students, independent students, and those attending less than full time. As Caroline Hoxby, a top researcher in higher education, wrote about this research, "It is a tour-de-force demonstration of how useful federal agencies' existing data can be when they are analyzed with the goal of informing policymaking."
If two researchers could accomplish so much with this data set, imagine the types of analyses that could be done with broader access to such data. Fuller data access would provide a better understanding of whether the various borrower benefits offered to students really are effective at preventing default. More data could shed light on long-term trends in student loan nonrepayment and show which schools really excel with their borrowers. The information gleaned and the lessons learned could create the evidence needed to engage in smarter policymaking.
Of course, access to such a crucial data set should not just be given out lightly. Privacy and security need to be of the utmost importance. Fortunately, there are already clear protocols and procedures to follow with releasing this type of data. The National Center for Education Statistics, part of the Department of Education's research arm, has an existing process for granting access to the student-level data it collects. Something similar could surely be adopted for the CEAD-STAB data.
Federal financial aid is a massive investment on the part of taxpayers. These funds help generate economic growth and social mobility across the country. But too many students still struggle with many aspects of the repayment process. To help guide financial aid into the future, it is time to release the data that already exist.
CJ Libassi is a Policy Analyst on the Postsecondary Education Policy team at the Center for American Progress.
*Correction, October 26, 2016: This column originally incorrectly stated the amount of federal financial aid the federal government hands out in a year. The correct annual number is approximately $130 billion.
The positions of American Progress, and our policy experts, are independent, and the findings and conclusions presented are those of American Progress alone. A full list of supporters is available here. American Progress would like to acknowledge the many generous supporters who make our work possible.
Authors CJ Libassi
Policy Analyst