Trump's Betrayal: One Broken Promise After Another
Trump's Betrayal: One Broken Promise After Another
President Trump keeps saying one thing and doing another; it's the American people who pay the price.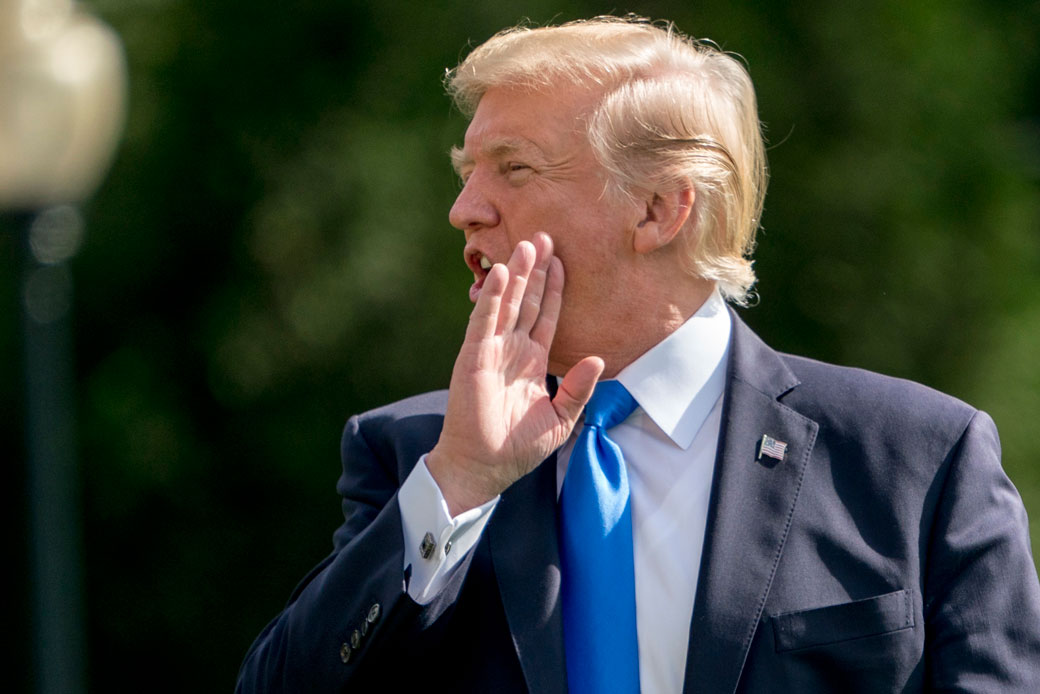 As a candidate, President Donald Trump made grandiose promises to the people he referred to as the "forgotten men and women of our country." He said that he would bring back jobs, improve health care, and protect their retirement. Yet one year after being elected president, it is clear that Trump's policies and plans are a betrayal of the American people—including some of his strongest supporters.
Trump said, "I will be the greatest jobs president that God ever created," but in reality:
Trump said, "We're going to have insurance for everybody," but in reality:
Trump said: "So to every parent who dreams for their child … I'm With You, and I will fight for you, and I will win for you," but in reality:
Trump said, "I'm not going to cut Social Security like every other Republican," but in reality:
Trump is trying to let financial advisers rip off clients, which will cost people $17 billion a year in retirement savings. Trump's Department of Labor has already proposed delaying a rule that protects investors so that self-interested investment advisers can continue to accept kickbacks for putting Americans in high-fee investments. The delay alone would cost retirement savers $10.9 billion over the next 30 years, and a full repeal would cost $17 billion a year.
Trump is proposing to cut $70 billion from Social Security Disability Insurance (SSDI). SSDI helps an estimated 9 million American workers—and an additional 2 million of their dependents—to maintain basic living standards in case of injury or disability. Yet Trump's budget would cut $70 billion from SSDI over the next 10 years.
The Trump administration has taken away a program that helped people save for retirement when their companies wouldn't offer a plan. Trump's Treasury Department canceled an Obama-era program that had already helped 30,000 people who did not previously have access to a workplace retirement plan save for their retirement.
Trump said, "My plan will begin with safety at home—which means safe neighborhoods, secure borders, and protection from terrorism," but in reality:
Trump said, "I pledge to every citizen of our land that I will be president for all Americans, and this is so important to me," but in reality:
Trump has failed to condemn white supremacists and neo-Nazis. In Trump's official—and conspicuously slow—response to white supremacist marches in Charlottesville, rather than call out hate groups directly, he condemned "violence on many sides."
Trump is taking protections away from Dreamers. On September 5, the Trump administration effectively ended the Deferred Action for Childhood Arrivals (DACA) program, throwing into limbo the lives of nearly 800,000 people and potentially separating immigrant parents from their children. If Congress were to pass the Dream Act and put Dreamers—a group of immigrants who came to the United States at an early age—on a pathway to citizenship, it would add at least $281 billion, and as much as $1 trillion, to U.S. gross domestic product over the next decade.
The Trump administration is providing federal employees, contractors, and grantees with a license to discriminate against lesbian, gay, bisexual, transgender, and queer (LGBTQ) people, women, and others. Trump's Attorney General Jeff Sessions has issued sweeping guidance allowing taxpayer-funded federal agencies as well as government employees, contractors, and grantees to discriminate against LGBTQ people, women, and others, as long as they cite a religious belief.
When he was sworn in as president of the United States, Trump said, "Together, we will make America strong again. We will make America wealthy again. We will make America proud again. We will make America safe again. And yes, together, we will make America great again." Sadly, a year after his election, it is clear that these are just more in a long series of broken promises to the American people.
This article was written with the support of many teams at the Center for American Progress, with special thanks to Lea Hunter, special assistant for Progress 2050 and the Criminal Justice and Executive teams; Sarah Shapiro, special assistant to the executive vice president for Policy; Sam Berger, senior policy adviser; and Ben Olinsky, senior vice president for Policy and Strategy.
The positions of American Progress, and our policy experts, are independent, and the findings and conclusions presented are those of American Progress alone. A full list of supporters is available here. American Progress would like to acknowledge the many generous supporters who make our work possible.