Transforming U.S. Policy Toward Pakistan
Transforming U.S. Policy Toward Pakistan
We need to work with Pakistan to help them take advantage of the current window of opportunity to achieve progress on security, political, and economic fronts.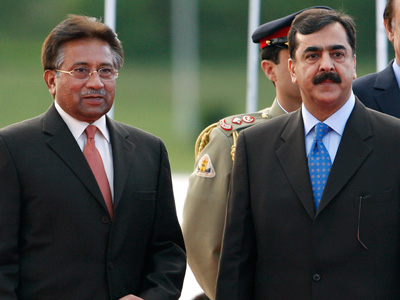 Nearly two months after historic elections led to the first peaceful democratic transfer of power in Pakistan's 60-year history, a window of opportunity exists to stabilize the country. The challenges are immense and interrelated, and the dynamic situation in Pakistan requires immediate attention. The United States needs to work with Pakistan's leaders and other countries to help them take advantage of this opening to achieve progress on security, political and economic fronts.
Major questions loom unanswered after the election: Will President Pervez Musharraf stay in office for a full term? Will judicial independence be achieved? Will the relative calm in the security situation that has existed since the February national elections hold? And perhaps the question that most directly impacts the lives of ordinary Pakistanis: how will the new government meet the basic needs of millions facing major increases in wheat prices, power blackouts and a lack of basic services like clean water?
Several favorable conditions exist for achieving progress in Pakistan. First, the new government has thus far built on the momentum started by last February's elections—it has moved quickly to address key challenges in the pre-election environment, including restrictions on press freedom and judicial independence imposed by the martial law President Musharraf instituted last November. Second, a vocal civil society movement, along with increasingly assertive private media outlets, has kept the debate for political reforms alive. These forces, along with the newly elected members of the national and provincial assemblies, seem to recognize the seriousness of the security and economic situation. "It's our last chance" to address the security and economic problems, said Arbab Alamgir Khan Khalil, a member of the National Assembly from the Pakistan Peoples Party (PPP), in a meeting at his home in the northwestern city of Peshawar this past Monday. "If we fail this time, the mullahs are going to take over."
Despite the impetus for political reform, the political landscape remains fragile. The two leading parties, the PPP of slain former prime minister Benazir Bhutto and the Pakistan Muslim League – Nawaz (PML-N) headed by former prime minister Nawaz Sharif, have thus far maintained a united front. As last week's deadly clashes in Karachi between two rival political factions demonstrated, however, the unity may quickly fray.
The overall number of terrorist attacks have declined in recent weeks compared to the closing weeks of 2007; but high-profile attacks such as last month's double suicide bombing that destroyed the offices of Pakistan's national investigative agency, the rough equivalent of the Federal Bureau of Investigation in the United States, leave many Pakistanis worried that the country could easily slip into even greater violence.
Yet the economic and quality of life situation is what most deeply impacts millions of Pakistanis. In interviews with leading political, security and civil society leaders over the past week, these concerns dominated discussions. Before the election, public opinion surveys showed that inflation and unemployment were top concerns among ordinary Pakistanis, rating higher than terrorism and law and order. In the weeks since the election, public anger over shortages in wheat and other basic foods, as well as inflation in fuel prices, has spilled out into street protests. On Monday of this week, violent protests in cuts in electricity services broke out in Multan, the hometown of Pakistan's new prime minister.
The new Pakistani government has a long to-do list, and the international community can play a pivotal role in helping the government navigate these turbulent post-election currents.
The United States must lead international efforts to support Pakistan—there are too many direct national security interests at stake, including Pakistan's impact on Afghanistan and the struggle against global terror networks, to let this important country fall to the wayside. How the United States chooses to exercise its leadership, however, matters a great deal for Pakistan and U.S. national security interests. A U.S. approach to Pakistan that is seen as pushing a narrow agenda focused simply on counterterrorism or supporting certain political forces against others will likely backfire and lead to greater instability.
The United States has a broader opportunity: to lead an international effort to help Pakistan address its considerable economic challenges. The United States government is currently revamping its economic development programs to reduce possibilities for corruption and provide more direct assistance to Pakistan's people. Meanwhile, some members of the U.S. Congress are proposing larger aid packages. These efforts are important, but the United States can also play an important role in quietly encouraging other countries to increase support for Pakistan. Oil-rich countries in the Arab Gulf region, for example, could step up energy assistance to Pakistan as a stop-gap measure to help the country meet this year's growing energy crisis.
Quiet, behind-the-scenes efforts will be vital if the United States is going to succeed in providing greater international support for Pakistan. Last month's very public visit to Pakistan by U.S. Deputy Secretary of State John Negroponte and Assistant Secretary of State Richard Boucher was widely interpreted in Pakistan as a heavy-handed attempt to control the situation and dictate policy to the leaders of the newly-elected government.
What is needed is an alternative U.S. approach that gives Pakistan's leaders the space to take the lead on addressing their country's many problems while the United States helps to develop a unified front among global and regional powers to support progress on the security and economic situations in Pakistan. This requires a new strategy that is less fixated on individual leaders like President Musharraf and more focused on helping Pakistanis strengthen a full range of institutions needed to bring law and order and greater economic security to the country. The window of opportunity that the elections have opened will not last indefinitely. Now is the time for the United States to take on this critical challenge.
The positions of American Progress, and our policy experts, are independent, and the findings and conclusions presented are those of American Progress alone. A full list of supporters is available here. American Progress would like to acknowledge the many generous supporters who make our work possible.
Authors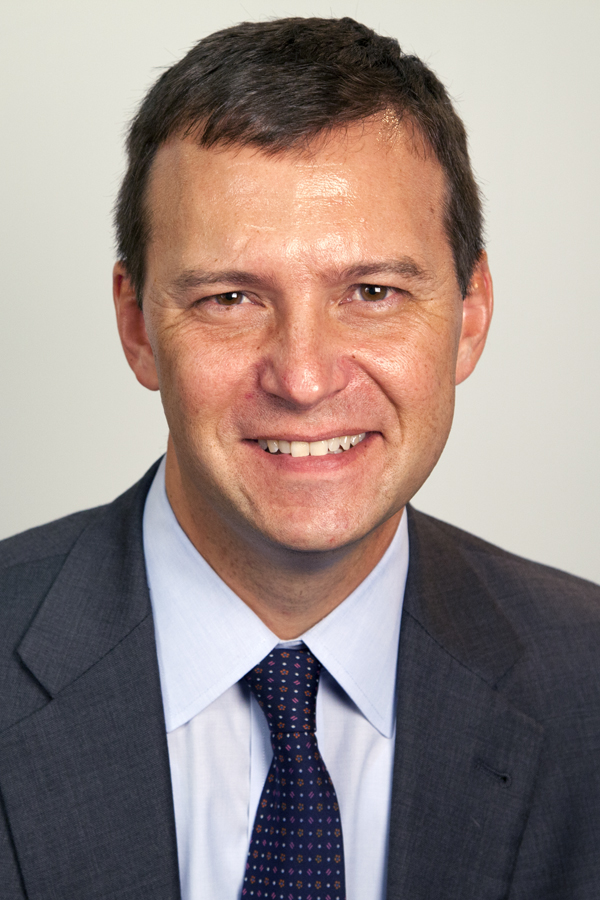 Senior Fellow