Tom Price Would Jeopardize LGBT People's Health and Wellness
Tom Price Would Jeopardize LGBT People's Health and Wellness
The job of the health and human services secretary is to fight discrimination in health care—but Rep. Price's anti-LGBT record suggests that he may exacerbate it instead.
Rep. Tom Price (R-GA), President-elect Donald Trump's nominee to run the U.S. Department of Health and Human Services, or HHS, has spent his career opposing lesbian, gay, bisexual, and transgender, or LGBT, rights. He's voted for a constitutional ban on same-sex marriage, voted against protecting LGBT people from employment discrimination, and indicated he agreed with a false claim that LGBT rights legislation would have a negative effect on "medical health." Not only is he virulently anti-equality, he's also one of the loudest opponents of the Affordable Care Act, or ACA, a law that's provided health insurance to 20 million people and improved access to coverage for economically vulnerable LGBT people.
Today, LGBT people face significant health disparities relative to their peers, including higher rates of HIV/AIDS, depression, and increased risk for some cancers. One of the HHS secretary's most important responsibilities is to end these health disparities by expanding access to quality health care for all Americans. But Rep. Price's record suggests he may do the opposite—putting LGBT lives at risk in the process.
Price sponsors a bill that would allow hospitals and homeless shelters to turn away LGBT people
Rep. Price is a co-sponsor of the misleadingly named First Amendment Defense Act, or FADA, a law that would allow individuals and corporations alike to ignore civil rights laws and discriminate against LGBT people. FADA would undermine future advancements in civil rights law for LGBT people and gut existing federal nondiscrimination protections in many areas, including employment, housing, and the homeless shelters and hospitals that Rep. Price would be charged with overseeing as HHS secretary. For example, the law would allow doctors and hospitals to refuse to treat LGBT people, even if they receive taxpayer dollars through Medicare and Medicaid. It would allow youth homeless shelters to discriminate against, and even turn away, LGBT homeless youth. An estimated 40 percent of homeless youth identify as LGBT, but Rep. Price still supports legislation that would leave them out on the street, where they face hunger, dangerous weather, and staggering rates of violence.
HHS is responsible for combating anti-LGBT discrimination in hospitals and homeless shelters—but Rep. Price's support for FADA calls into question whether he will robustly enforce nondiscrimination laws.
Price wants to repeal the ACA, which protects LGBT people from health care discrimination
The ACA provides unprecedented nondiscrimination protections for LGBT people seeking health care. Section 1557 of the ACA prohibits federally funded hospitals, insurers, and providers from discriminating against LGBT patients—and Rep. Price is one of the loudest voices in Congress seeking to repeal the law.
Prior to the passage of the ACA, LGBT people and their families had no federal recourse when they experienced discrimination in health care. Health care discrimination is widespread: A 2010 study found that more than half of LGBT people reported experiencing serious discrimination from health care providers and 25 percent of transgender respondents reported being refused medical care outright. Transgender people also face widespread, institutionalized discrimination from insurers. Before the ACA passed, more than half of private insurance plans included transgender-specific health exclusions that denied coverage for transition-related care, medically necessary treatments that transgender people need to be their whole selves. Exclusions also often obstructed access to mental health care and sex-selective preventive care such as mammogram or prostate exams.
Section 1557 of the ACA changed that by prohibiting insurers, hospitals, and doctors who receive any federal funds from discriminating on the basis of sex, as well as race, color, national origin, disability, or age. Since the passage of the law, HHS has issued critical regulations clarifying that Section 1557's prohibition on sex discrimination also prohibits discrimination against LGBT people—consistent with rulings from federal courts across the country—and therefore, that the ACA protects LGBT people from discrimination in federally funded health care programs. HHS has also issued regulations saying that it will investigate complaints of health care discrimination on the basis of sexual orientation and gender identity, prohibiting common forms of anti-LGBT discrimination by insurers and banning transgender-specific exclusions.
Thanks to the ACA, and HHS' much-needed action to implement it, LGBT patients have more protections than ever before and many insurers have removed transgender-specific exclusions from their marketplace plans to comply with the law. But Rep. Price—who has labeled a civil rights protection for transgender youth in schools "absurd"—could roll back that progress by issuing new regulations that undermine the Section 1557 nondiscrimination mandate or just by failing to enforce it.
Even worse, Rep. Price has spent much of his congressional career fighting to repeal the ACA completely, which would strip nondiscrimination protections from LGBT people entirely. Health care discrimination persists today, and LGBT people still rely on the ACA's protections to access medical care. In 31 states, transgender people have no statutory protections ensuring that they receive equal health insurance coverage; if the federal law is repealed, the nation may return to the days when vulnerable patients had little recourse after doctors and insurers discriminated against them.
Price's ACA alternative would drive up the LGBT uninsurance rate
As a member of Congress, Rep. Price made dismantling the ACA one of his top priorities, and if he is confirmed as HHS secretary, he would likely have a hand in guiding efforts to repeal the law. Rep. Price claims that he's proposed an ACA replacement—but his plan would strip coverage from millions of Americans, including LGBT people and their families. Since the passage of the ACA, the uninsurance rates for both the general population and LGBT people have fallen dramatically; for example, among low- and middle-income LGBT adults, the uninsurance rate fell by 24 percent from 2013 to 2014 alone. Under Rep. Price's plan, LGBT people would lose not only nondiscrimination protections but also health care coverage they can only afford because of the law.
Rep. Price's version of the ACA would allow insurers to dramatically raise premiums for some people with pre-existing medical conditions, such as cancer, diabetes, and HIV/AIDS. Gay and bisexual men make up an estimated 2 percent of the U.S. population but 55 percent of people living with HIV. Under Rep. Price's vision for health care reform, they would be forced to pay far more for insurance covering far less.
Other LGBT Americans would not be able to afford health care at all. Rep. Price's plan would fully repeal the Medicaid expansion, a provision of the ACA that extended Medicaid coverage to people making less than approximately $16,000 per year. As of 2015, nearly 11 million more Americans have enrolled in Medicaid. Employment discrimination pushes many LGBT people into unemployment or low-wage jobs that don't offer health insurance: One study shows that low- and middle-income LGBT adults with insurance are 20 percent less likely to have insurance through their employer or a partner's employer than their non-LGBT counterparts. That means that LGBT people are disproportionately likely to need alternatives such as Medicaid. Medicaid expansion made the program available to hundreds of thousands of uninsured LGBT people; as a result, in states that expanded Medicaid, the uninsurance rate among low- and middle-income LGBT people fell to 18 percent in 2014, compared with 34 percent in nonexpansion states that same year. Rep. Price's plan would undo all of this progress by repealing Medicaid expansion with no replacement whatsoever, kicking many LGBT families off their insurance plans.
Rep. Price's ACA alternative would also decimate federal funding for HIV/AIDS treatment. Today, Medicaid is the largest source of insurance for people living with HIV/AIDS and accounts for 30 percent of all federal spending on HIV/AIDS care. One study estimated that Medicaid expansion across all 50 states would make nearly 115,000 uninsured people living with HIV/AIDS eligible for Medicaid; ending the Medicaid expansion could jeopardize their lives.
Conclusion
Instead of leading the fight against health care discrimination, Rep. Price has sponsored legislation that would strip LGBT people of their health care. He's sponsored legislation that would permit discrimination in the very programs HHS oversees, raising serious questions about whether he will uphold the rights that LGBT people have under existing law.
Sejal Singh is the Campaigns and Communications Manager for the LGBT Research and Communications Project at the Center for American Progress. Laura E. Durso is Senior Director of the LGBT Research and Communications Project at the Center.
The positions of American Progress, and our policy experts, are independent, and the findings and conclusions presented are those of American Progress alone. A full list of supporters is available here. American Progress would like to acknowledge the many generous supporters who make our work possible.
Authors Sejal Singh
Former Campaigns and Communications Manager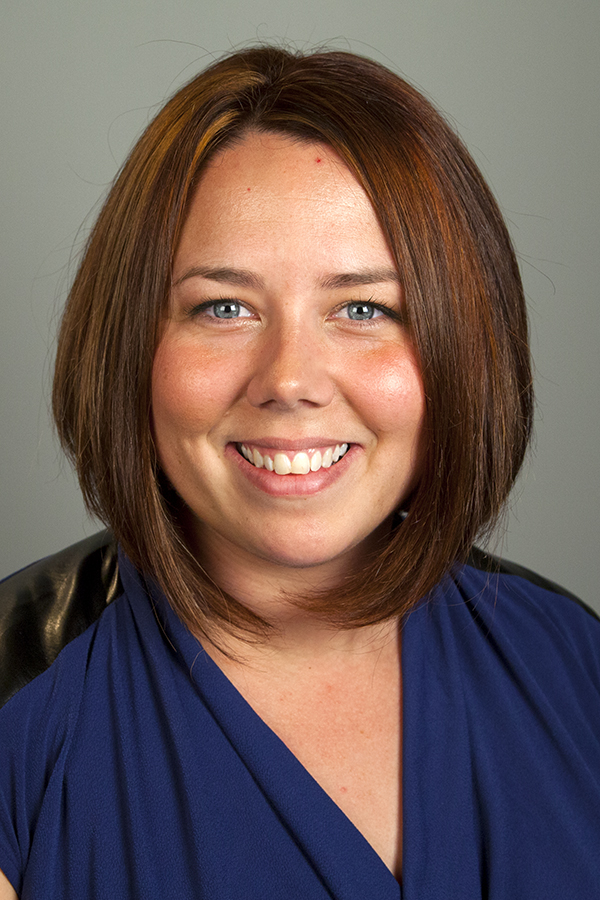 Laura E. Durso
Former Vice President, LGBTQ Research and Communications Project