There They Go Again: The "Pro-Military" Conservatives
There They Go Again: The "Pro-Military" Conservatives
Conservatives claim to be pro-military, but how has President Bush's conservative administration treated those in the military?
Part of a Series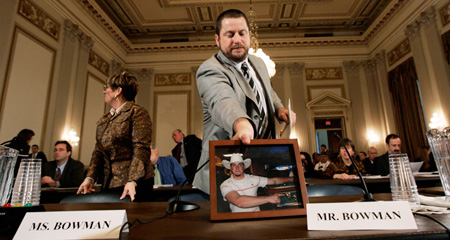 You know the old cliché: Conservatives, not liberals, "support the military." For example, last year, David Broder, the "dean" of Washington conventional wisdom, wrote the following about a speech by General Wesley Clark before a presumed-to-be-liberal audience in Washington:
"One of the losers in the weekend oratorical marathon was retired Gen. Wesley Clark, who repeatedly invoked the West Point motto of 'Duty, Honor, Country,' forgetting that few in this particular audience have much experience with, or sympathy for, the military."
This unsupported, and today largely unsupportable, supposition continues to dominate media coverage and invite exploitation by conservative politicians. For instance, George W. Bush proclaimed at the 2000 Republican National Convention that, "Our military is low on parts, pay and morale. If called on by the commander-in-chief today, two entire divisions of the Army would have to report, 'Not ready for duty, sir.'" (This not-ready-for-duty charge was effectively refuted in many places, including an article by Josh Marshall published four days later at Salon.com).
But how has President Bush's conservative administration treated those in the military? Leaving aside entirely the matter of the wisdom and benefit of committing troops to Iraq in the first place, a brief look at the evidence should retire generalizations about "pro-military conservatives" for a while.
A recent study by the RAND Corporation discovered that one in five veterans returning from Iraq or Afghanistan experience post-traumatic stress disorder—and only half are seeking treatment. The RAND study found that, of the half that do seek treatment, just half of these "receive treatment that researchers consider 'minimally adequate' for their illnesses."
The study estimates that PTSD and depression disorders among veterans cost the nation as much as $6.2 billion in the two years following deployment—an amount that includes both direct medical care and costs for lost productivity and suicide. Investing in more high-quality treatment could save close to $2 billion within two years, RAND estimates.
Even more disturbing are the numbers of soldiers afflicted with a traumatic brain injury. Sixty percent of troops entering Walter Reed Army Medical Center suffer from brain trauma as their primary or secondary malady, according to the Defense and Veterans Brain Injury Center in Washington. (Brain injuries usually result from the explosion of an improvised explosive device, and leave their victims prone to loss of memory and language skills, depression, volatile moods, and self-destructive behavior).
The immense psychological damage done to veterans—in the form of PTSD and traumatic brain injuries—is creating a largely invisible, but quickly escalating, death toll. Each day, it's been reported, five U.S. soldiers try to kill themselves, a figure that has seen an increase of over 500 percent since the start of the ruinous Iraq war. We've actually reached the point where, according to Dr. Thomas Insel, director of the National Institute of Mental Health, "It's quite possible that the suicides and psychiatric mortality of this war could trump the combat deaths."
What has been the response of this conservative, "pro-military" administration?
In 2006, the conservative-dominated Congress cut funding for the above-mentioned Defense and Veterans Brain Injury Center. "I find it basically unpardonable that Congress is not going to provide funds to take care of our soldiers and sailors who put their lives on the line for their country," Martin Foil, a member of the Center's board of directors, said at the time. "It blows my imagination." This cut actually came on top of a $29 billion reduction in veterans benefits enacted the Bush administration.
Then there was the recently disclosed e-mail from Dr. Ira Katz, deputy chief patient care services officer at the VA. Titled "Shh!" it read: "Our suicide prevention coordinators are identifying about 1,000 suicide attempts per month among the veterans we see…. Is this something we should address ourselves in some sort of release before someone stumbles on it?"
Additionally, Norma Perez, head of the Olin E. Teague Veterans' Center in Texas, sent out an e-mail attempting to dissuade medical workers from diagnosing the "disability-qualifying" PTSD disorder, which entitles veterans to an "improved pension." Perez wrote that due to the increase in "compensation-seeking veterans," social workers and psychologists should fudge their diagnoses in favor of the less-serious "adjustment disorder."
Both Katz and Perez are still in business, alas, but not many in the media have been interested. MSNBC mentioned Katz's name only once, on "Countdown" with Keith Olbermann; CNN also once, on "CNN Newsroom" (although they excluded any mention of his e-mail and only noted his subsequent congressional testimony); and viewers of Fox News heard of Dr. Katz a grand total of zero times.
Then there is the concern about female veterans. Last year, the VA treated more than 255,000 female veterans, a figure that is expected to double by 2013. And yet despite these numbers, it continues to refuse to cover any costs related to childbirth. Many clinics do not even retain full-time obstetrician/gynecologists.
Its record on treating military sexual trauma among female veterans—something that the VA itself acknowledges is experienced by one in five female veterans—is also substandard. Until recently, the Agency held co-ed group therapy sessions for the purposes of discussions of sexual assault and harassment in which men often outnumbered women. It has only recently begun to offer female-only therapy sessions, along with allowing female vets to request female counselors and providing women-only entrances to clinics.
"They aren't ready," Sen. Patty Murray, (D-WA), said of VA officials, in an interview with McClatchy Newspapers. "Absent a proactive, concerted effort and knowing their limited resources, they [VA officials] are struggling with so much, this might get lost." Murray has launched an effort to redress the situation. So has Sen. Jim Webb (D-VA), who, in the face of conservative opposition, is seeking to revive the kind of support for veterans that returning World War II GIs enjoyed.
The men and women who serve our nation in the military are not stupid. More and more, they are likely to continue to renounce those politicians who rhetorically exploit their sacrifices but remain unwilling to offer the treatment and support they have so tragically earned. At some point, perhaps, these numbers will grow to the point where even the mainstream media will be forced to recognize it as well, however belatedly.
Eric Alterman is a Senior Fellow at the Center for American Progress and a Distinguished Professor of English at Brooklyn College, and a professor of journalism at the CUNY Graduate School of Journalism. His blog, "Altercation," appears at http://www.mediamatters.org/altercation. His seventh book, Why We're Liberals: A Political Handbook for Post-Bush America, has just been released by Viking.
George Zornick is a New York-based writer.
The positions of American Progress, and our policy experts, are independent, and the findings and conclusions presented are those of American Progress alone. A full list of supporters is available here. American Progress would like to acknowledge the many generous supporters who make our work possible.
Authors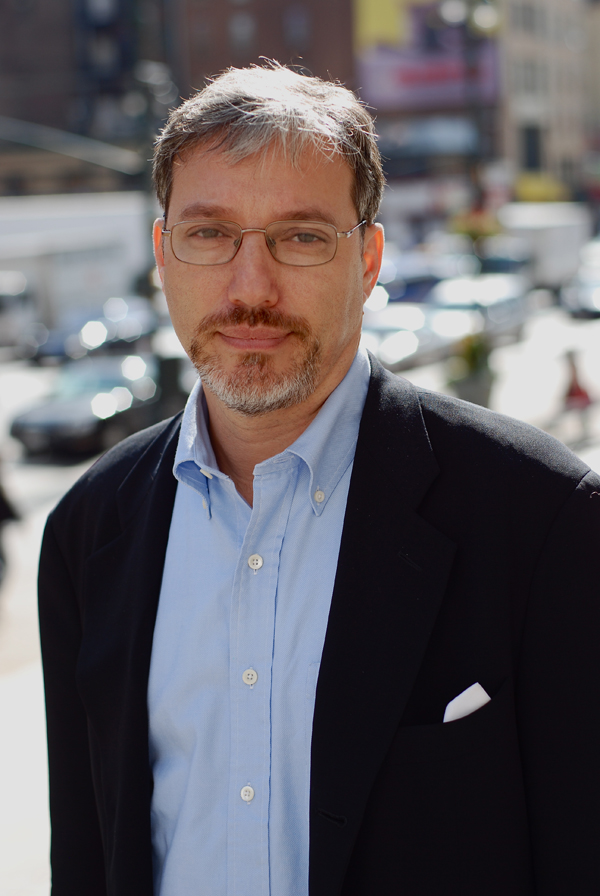 Eric Alterman
Senior Fellow
Explore The Series
Previous
The Fire Next Time?

Next
The Case of the Missing Scandal
The Case of the Missing Scandal