Israeli/U.S. Right-Wing Conspire to Undermine Israeli/U.S. Security in the Middle East
Israeli/U.S. Right-Wing Conspire to Undermine Israeli/U.S. Security in the Middle East
Conservatives in both countries are more concerned with short-term political victories than long-term stability, writes Eric Alterman.
Part of a Series
In 2008, while campaigning for the Democratic presidential nomination in Cleveland, Ohio, Barack Obama announced to a primarily Jewish audience: "There is a strain within the pro-Israel community that says unless you adopt an unwavering pro-Likud approach to Israel that you're anti-Israel." It was a brave thing to say at the time, since not only was it a strain, it was probably the largest strain, at least among professional Jews whom many in the media like to pretend speak for the entire community.
As with so many issues under the Obama presidency, this extreme-right wing definition of reality is the one that is becoming increasingly (and quite casually) tossed around by the media. Republican Majority Leader Eric Cantor insists "There are a lot of questions unanswered as to where this president stands on Israel," and the radical representative from Florida, Allen West, has gone so far as to claim that U.S. policy toward Israel is "running amok."
Politicians used to like to claim that "politics ends at the water's edge," but clearly this does not apply to the politics of Israel. Secretary of State Hillary Clinton was working hard this week in what she termed "extremely intensive ongoing diplomacy" to try to keep the peace process on track in light of the Palestinians' decision to seek statehood at the United Nations, while a number of conservative politicians have encouraged the Israeli government to be as recalcitrant as possible. This has particularly been the case with Republican politicians and neocon pundits.
The willingness of conservatives to use U.S. foreign policy as a political stick with which to beat the administration has encouraged Israeli Prime Minister Benjamin Netanyahu to treat President Obama with a degree of contempt that would make him the envy of, say, Fidel Castro, all of it in the service of strengthening his own extremely narrow right-wing coalition.
The trouble began when, during Vice President Joseph Biden's March 2010 visit to Israel, Netanyahu's coalition partners chose to greet Biden with an announcement that Israel had decided to expand its illegal building in Jerusalem.
Next, after the Republicans invited Netanyahu in May to address a joint session of Congress for his second time, making him only the fourth foreign leader ever to do so, the Israeli prime minister decided to use the occasion not only to repudiate longstanding U.S. (and actually Israeli) policy of a return to Israel's 1967 borders "with mutually agreed [land] swaps" as the basis for a two-state solution with the Palestinians" but also to pretend that President Obama had not included the qualifier regarding the land swaps in his speech and insisted on the 1967 lines alone.
Even worse, during an Oval Office photo opportunity, Netanyahu delivered an impromptu lecture on live television for nearly eight minutes explaining why he would never go along with U.S. policy. This bit of phony theater gave right-wing pundits like John Podhoretz reason to complain, falsely, that, "The turn against Israel that so many predicted during the 2008 campaign is coming to pass."
While Netanyahu might have enjoyed all this, his actions did nothing to advance Israeli security. Rather his actions, then as now, represented a mutual backscratching opportunity for right-wingers in both countries, advancing short-term political interests at the expense of the possibility of peace and prosperity for all concerned.
Think Progress's Matt Duss reports that during a recent trip to the Middle East, a Palestine Liberation Organization official said "that the rapturous reception with which Israeli Prime Minister Benjamin Netanyahu's speech on May 24 to Congress was received ('Have you ever seen such a thing?') was evidence of the severe constraints on President Obama's ability to make policy. This, too, served as an impetus for the Palestinians' U.N. bid," the official said.
Moreover, contrary to all the rhetoric coming out of not only Israel's right-wing government, but also their echo chamber in the official American Jewish community, it turns out that 69 percent of Israelis think that their country should accept United Nations recognition of an independent Palestinian state, which was twice the number that believed the Palestinians should not be allowed to change dynamics on the ground.
What's more, 10 retired Israeli major generals, seven retired Israeli brigadier generals, three retired Israeli colonels, a former head of military intelligence, and a former deputy head of the Mossad (the national intelligence agency of Israel)—among many, many others—all signed an advertisement arguing that, contrary to right-wingers' arguments, Israel would be safer if it returned to its 1967 borders. And recently the retired head of the Mossad, Meir Dagan, no dove in any sense of the word, has recently been giving interview after interview, attacking Netanyahu for failing to put forward a peace initiative with the Palestinians.
In their relentless pursuit of their own short-term political interests, the right-wingers have backed both Israel and the United States into a dangerous corner. As Israel's most recent prime minister, Ehud Olmert, argues, Israel will not always find itself sitting across the table from Palestinian leaders such as Mahmoud Abbas and the [Palestinian] prime minister, Salam Fayyad, who object to terrorism and want peace.
"Indeed, future Palestinian leaders might abandon the idea of two states and seek a one-state solution, making reconciliation impossible," Olmert wrote. "Now is the time. There will be no better one," he added. "I hope that Mr. Netanyahu and Mr. Abbas will meet the challenge."
Meanwhile, because of demands that the United States back Israel in its isolated position, notes a front-page New York Times story, "The United States is facing the prospect of having to share, or even cede, its decades-long role as the architect of Middle East peacemaking."
What the U.S. media often fails to communicate is the opposition to Netanyahu in Israel to his unprecedented attempt to undermine the president and the U.S. position in the Middle East. Ha'aretz, for instance, a leading Israeli newspaper, encouraged "the Jews of New York and Illinois" to "reject political activists who have turned Israel's fate into a ball on America's domestic political court."
A big fat "Maazel tov" to everyone concerned.
***
Remember last week? CNN's suck-up to the far right continues, coincidentally, on the Israel issue itself, with its hiring of an enthusiastic member of the board of directors of the Republican Jewish Coalition and former flack for the Bush administration, Ari Fleischer. Fleischer has no experience in journalism at all, but … whatever.
Eric Alterman is a Senior Fellow at the Center for American Progress and a Distinguished Professor of English at Brooklyn College and the CUNY Graduate School of Journalism. He is also a columnist for The Nation, The Forward, and The Daily Beast. His newest book is Kabuki Democracy: The System vs. Barack Obama. This column won the 2011 Mirror Award for Best Digital Commentary.
The positions of American Progress, and our policy experts, are independent, and the findings and conclusions presented are those of American Progress alone. A full list of supporters is available here. American Progress would like to acknowledge the many generous supporters who make our work possible.
Authors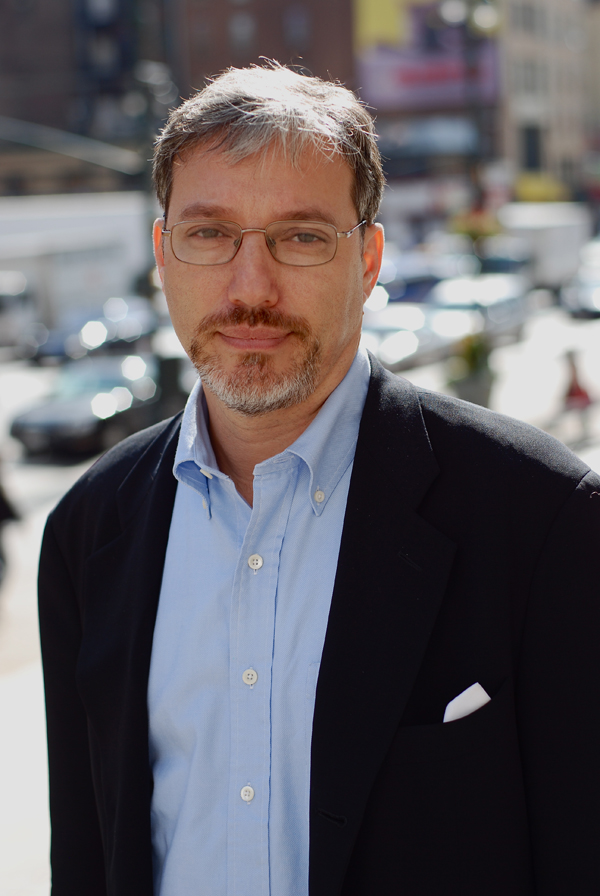 Eric Alterman
Senior Fellow
Explore The Series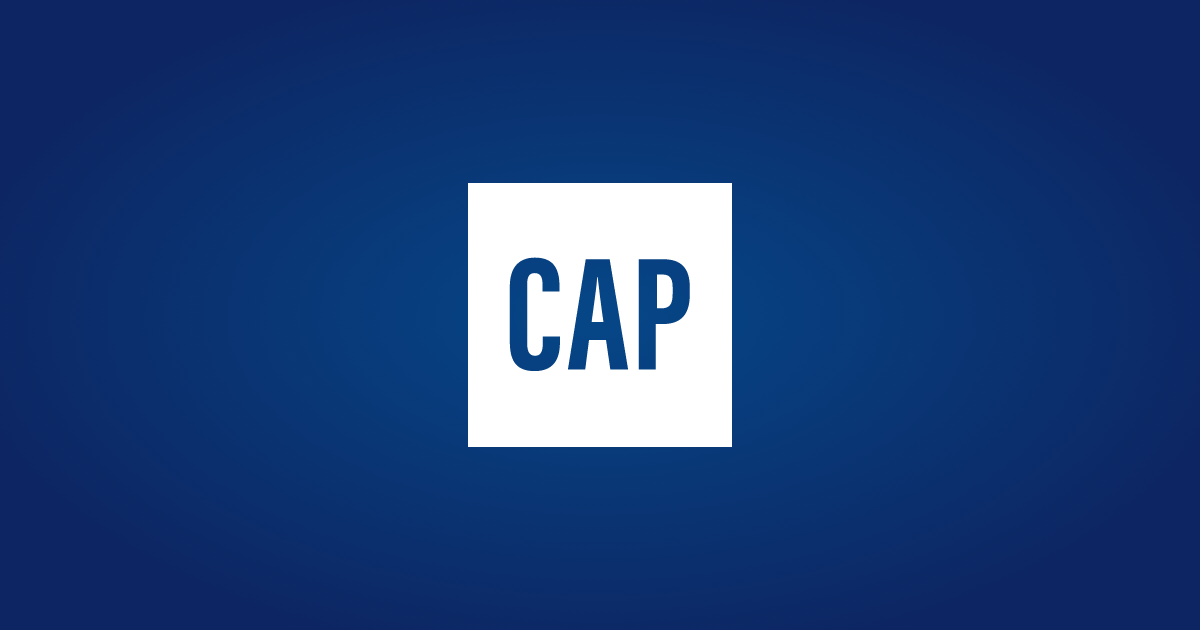 Previous
CNN: America's Easiest 'Ref?' (Just Ask the Tea Party)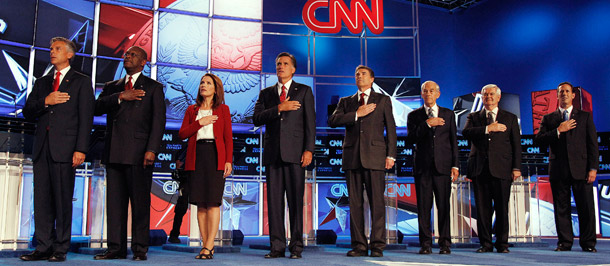 CNN: America's Easiest 'Ref?' (Just Ask the Tea Party)
Next
The Era of the '1 Percent'
The Era of the '1 Percent'