The Tortured Path of the Gainful Employment Rule
The Tortured Path of the Gainful Employment Rule
As the U.S. Department of Education prepares to publish its final gainful employment rule, learn more about the history of this key consumer safeguard meant to eliminate the worst actors before multitudes of students fall prey to poor practices.
The Biden administration is poised to issue its long-awaited proposed gainful employment (GE) rule. The concept behind gainful employment is to judge career training programs on how much debt their students take on compared to the income that they go on to earn. The goal is to protect students against unscrupulous and low-quality programs that don't offer any benefit and indeed can leave students worse off, often on the taxpayer's dime.
For such a commonsense idea, it has been a painful journey to realization. Since the Obama administration set out in 2009 to establish a rule requiring career education programs to meet a minimum standard of success for their graduates, attempts to impose this protection for students and taxpayers have been targeted by political opponents and for-profit college interests. This article reveals the nearly 15-year odyssey of the gainful employment rule, which has been implemented, repealed, and replaced—only to be rescinded and replaced again. During this time, numerous lawsuits have been filed related to the GE regulation, nine of which are detailed below.
Yet the Obama administration did not invent the concept of gainful employment. In fact, the idea that vocational and technical training should set graduates up for "useful employment" goes back to a program signed into law in 1965—just a few weeks before the Higher Education Act (HEA) made its way to President Lyndon B. Johnson's desk.
In the midst of GE's regulatory uncertainty over the past decade and a half, the consequences of the rule have effectively been nonexistent. As a result, predatory for-profit colleges and programs continue to slip through the cracks in oversight and receive federal funds, even while their students struggle to obtain life-sustaining wages and manage their student debt.
The GE rule is a key consumer safeguard meant to eliminate the worst actors before multitudes of students fall prey to poor practices.
The GE rule is a key consumer safeguard meant to eliminate the worst actors before multitudes of students fall prey to poor practices. However, it is only able to serve this function when it is left in place.
Evident from tracing gainful employment's tortured path is that the rule has never been allowed to fully do its job. The concept of "useful," or "gainful," employment was born out of two needs: 1) the nation's economy needed to provide access to career and technical training opportunities; and 2) students needed protection from fly-by-night trade schools that seemed to emerge any time new public funds were on the table. Critics of college accountability will deny the need for the gainful employment rule, but the cycle of scandals in the career and technical training sector since the post-war era suggests the need for such a rule. Students deserve high-quality programs that offer meaningful economic opportunity. And the United States is in a moment where quality education and training will be critical to maximizing the impact of major federal investments in a better American future, through the Infrastructure Investment and Jobs Act, the Inflation Reduction Act, and the CHIPS and Science Act.
It is time to give GE a chance to do its work.
A brief history of gainful employment
Under the NVSLIA and the HEA, the federal government created loan programs for students who were "accepted for enrollment at an eligible institution." (see NVSLIA § 8(a)(1) and HEA § 427(a)(1))
Under the HEA, only students enrolled in "a public or other nonprofit institution" would be eligible to receive student loans. Additionally, that term included "any public or other nonprofit collegiate or associate degree school of nursing and any school which provides not less than a one-year program of training to prepare students for gainful employment in a recognized occupation," if other conditions were met. Under the NVSLIA, eligibility was extended to students who attended postsecondary business, trade, technical, or other vocational schools that were designed "to fit individuals for useful employment in recognized occupations."
May 1968: The HEA Amendments of 1968 merged the National Vocation Student Loan Insurance program and the student loan insurance program of the HEA of 1965. This legislation also made it possible for proprietary schools to have access to: the National Defense Student Loan (NDSL) program and the College Work Study (CWS) program. Colleges that were eligible under the Higher Education Act became known as "institutions of higher education" (see HEA § 116(a)(3)) and those eligible under the National Vocational Student Loan Insurance Act became known as "vocational schools." (see HEA § 116(a)(4)(B))
June 1972: The second reauthorization of the HEA "enabled proprietary schools to participate in all of the title IV grant, loan, and work study programs but with different standards for participation in the GSL [Guaranteed Student Loan] program."
March 1992: Among many significant changes, in the 1992 reauthorization of the Higher Education Act, Congress repealed the definition of vocational schools and replaced it with definitions of "a proprietary institution of higher education" and "a postsecondary vocational institution." Proprietary institutions remained eligible to participate in federal student aid programs so long as they prepared students for "gainful employment in a recognized occupation."
Though the HEA and the then-vocational student loan program were eventually combined into one federal student aid system, the intent behind each program's criteria was preserved: Today, public and nonprofit colleges are both eligible to participate in student financial aid programs, while for-profit colleges and other technical education programs must prepare graduates for gainful employment to maintain eligibility. These definitions have remained largely unchanged, but the requirement to prepare students for gainful employment was neither measured nor enforced until the Obama administration.
Gainful employment in the 21st century
Largely motivated by complaints that for-profit colleges frequently misled students and saddled them with debt they could not afford, the Obama administration set out to establish a gainful employment rule starting in 2009.
September 2009: The U.S. Department of Education established negotiated rulemaking committees to, among other things, define the provision of the Higher Education Act that for-profit colleges and career education programs must lead to "gainful employment in a recognized occupation." Notably, the requirement for negotiated rulemaking is a process unique to the Department of Education; the HEA requires that the department obtain "the advice of and recommendations from individuals and representatives of the groups involved in student financial assistance programs before issuing regulations on federal financial assistance programs." The department then gathers a group of stakeholders to provide input on the proposed set of issues and regulatory language.
November 2010: As the regulatory process was underway, for-profit colleges began to improve the value they offered students.
June 2011: The Department of Education published the final gainful employment rule.
The final 2011 rule included two measures by which programs would be evaluated for continued participation in federal student aid: 1) a debt-to-earnings ratio, which measured the amount of debt a student incurred to attend a program compared with their annual earnings after completing the program; and 2) a repayment rate measure, which looked at the percentage of borrowers who did not default on their loans and had reduced the amount owed on their loan. A program would be deemed ineligible for federal student aid "only after failing both debt measures for three out of four fiscal years."
The rule provided a great deal of time for schools to improve outcomes and lower costs passed on to students before losing eligibility. At the time of the rule's release, the Education Department estimated that of "all programs covered by the rule, 5 percent of for-profit programs and 1 percent of public and nonprofit programs would lose eligibility."
See also
3 Ways the Biden Administration Protected Students and Borrowers in 2022
Article
3 Ways the Biden Administration Protected Students and Borrowers in 2022
---
Conclusion
An affordable, high-quality postsecondary education remains a powerful force for both economic mobility and security. Regulations such as the GE rule work to protect hundreds of thousands of students from enrolling in programs that leave them with heavy debt loads, a worthless degree, and little in the way of career prospects. But for the GE rule to carry out this work, it must first be unimpeded.
The author would like to thank Jared Bass, Marcella Bombardieri, and Stephanie Hall for their contributions to this article.
* Author's note: In 2016, APSCU changed its name to Career Education Colleges and Universities (CECU).
** Author's note: In 2023, the Association of Proprietary Colleges changed its name to the Association of Private Colleges.
The positions of American Progress, and our policy experts, are independent, and the findings and conclusions presented are those of American Progress alone. A full list of supporters is available here. American Progress would like to acknowledge the many generous supporters who make our work possible.
Author
Policy Analyst
Team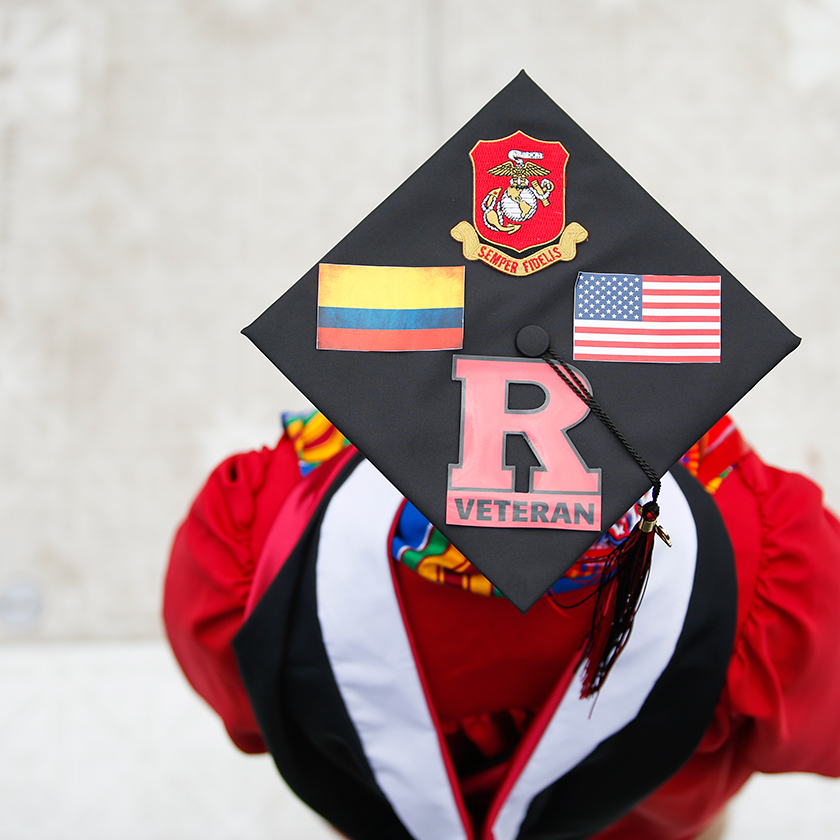 The Higher Education team works toward building an affordable and high-quality higher education system that supports economic mobility and racial equity.