3 Ways the Biden Administration Protected Students and Borrowers in 2022
3 Ways the Biden Administration Protected Students and Borrowers in 2022
The U.S. Department of Education's final rules on borrower defense to repayment, closed school discharge, and false certification will help protect students and taxpayers from predatory institutions.
The for-profit college industry has a long history of engaging in predatory practices. These colleges heavily market their services to low-income students, students of color, women, and veterans—groups who are often eligible for the maximum amount of federal financial aid—all while overcharging and underdelivering. Many students have claimed that these institutions misrepresent the value of the degrees they award and the job prospects students can expect post-graduation. Some colleges have even "used manipulative sales tactics, hired unqualified faculty, enrolled unprepared students, and hid their misdeeds through forced arbitration clauses," leaving students with heavy debt loads.
The previous administration severely weakened most regulatory mechanisms to protect students and rescinded virtually every major reform put in place by the Obama administration to protect students. For example, then-Secretary of Education Betsy DeVos' borrower defense rule set unreasonable standards of proof that were incredibly difficult for borrowers to meet and placed the onus on students to prove they were harmed by their institution. In fact, the 2019 borrower defense rule was so problematic that Congress passed a bipartisan resolution to overturn it, prompting President Donald Trump's first domestic policy veto. Furthermore, that administration allowed colleges to use mandatory arbitration agreements and did away with the automatic path to loan forgiveness after a college closes. Under these Trump-era regulations, it became virtually impossible for defrauded borrowers to receive the relief to which they were entitled.
Fortunately, the U.S. Department of Education released final regulations this past fall to strengthen consumer protections for borrowers and students by streamlining and improving processes for borrower defense to repayment (BD), closed school discharge (CSD), and false certification. Each rule was the result of extensive expert input, negotiated rulemaking, and public comment, with all three set to go into effect on July 1, 2023. This is a notable step toward fulfilling the Biden administration's commitment to building a more equitable and accountable higher education system, as these regulations will help protect students while holding predatory institutions accountable for any harm they cause students and borrowers.
This package of final regulations demonstrates the Biden administration's ongoing efforts to protect borrowers, recognizing the often devastating impact institutional wrongdoing has on students' ability to find meaningful employment and repay their loans.
Here are three ways these final consumer protection regulations protect students and borrowers:
1. The new borrower defense rule creates a strong framework for defrauded borrowers to seek loan forgiveness
Borrower defense to repayment is a provision in Section 455(h) of the Higher Education Act that creates a process for defrauded borrowers to seek relief from the loans that they took out to attend an institution that mistreated them.
While working on restoring the borrower defense regulation, the Department of Education has been working to ensure that students whose cases—submitted under the Obama administration's BD rule—had been mishandled by the Trump administration finally receive the relief to which they are entitled. Earlier this year, the department approved $3.9 billion in a group discharge for 208,000 borrowers who attended ITT Technical Institute and approved a $5.8 billion group discharge to cancel all remaining loans for 560,000 borrowers who attended Corinthian Colleges. More recently, 264,000 borrowers were approved to receive $6 billion in student loan forgiveness in the proposed Sweet v. Devos settlement.
Meanwhile, the Biden administration's new rule protects students from repaying their federal student loans if those loans "were taken out as a result of a school's fraudulent, misleading or illegal acts." Borrowers can now submit a claim if they believe they attended an institution that misled them or engaged in other misconduct or if they can demonstrate that the institution violated state law related to their loan or the educational services provided.
Under the final rule, borrowers can now bring a claim based on one of five categories. While not an exhaustive list, below are some examples of what could constitute as a claim in each category:
Substantial misrepresentation: Any false, erroneous, or misleading statement(s) of an eligible institution about the nature of an educational program, nature of financial charges, or employability of a graduate
Substantial omission of fact: When an entity knowingly conceals, suppresses, or leaves out important information about educational programs, financial charges, or the employability of a graduate
Breach of contract: When an institution does not meet its obligations to students, as stated in the contract—for example, if a college promised to provide access to job placement services in a contract but failed to do so
Aggressive and deceptive recruitment: Instances in which an institution may use a combination of deceptive statements and aggressive tactics to pressure borrowers—for example, falsely claiming that enrollment opportunities are limited as a means to pressure a student to enroll in a program or taking advantage of a student's lack of knowledge about postsecondary institutions or financial aid to pressure them to take out a loan
Judgments or final secretarial actions: Adverse actions against an institution, such as judgements or final secretarial actions, may establish a borrower's defense to repayment if the reasons for the action could support a BD claim under one of the preceding categories, such as misrepresentation or an omission of fact. As explained by the Department of Education, while a final decision on a BD claim is not itself an act or omission, it is likely based on acts or omissions, and therefore, relief would be appropriate in combination with other factual findings that are essential to support a BD claim.
These claims can be submitted individually or as a group. In addition, a group claim can be formed by the secretary of education or in response to a request from a state entity, such as an attorney general or nonprofit legal aid association. This will apply to all pending claims received on or after July 1, 2023.
The final rule also prohibits the use of pre-dispute arbitration requirements and class-action waivers in enrollment agreements. This means that institutions cannot compel students to go through an internal dispute resolution process before contacting the accreditor or government agency about their complaint. In an effort to increase transparency, the Department of Education will publish records from arbitration and judicial records connected with any borrower defense claim against an institution in a central database.
All approved claims will receive a full discharge, and borrowers will receive a refund of all loan amounts paid to the secretary: The final rule requires the Department of Education to conclude that the act or omission caused detriment and warrants a full discharge and refund. When applicable, this relief will also include restoring borrowers' federal aid eligibility and changes to credit reporting.
Borrowers can have their claims reconsidered if denied: Borrowers whose loans were first disbursed prior to July 1, 2017, may submit a request for reconsideration so long as they have new evidence that was not available at the time of their initial application. This will provide borrowers with an additional pathway for relief.
Recoupment:

Recoupment describes the process in which the Department of Education requires an institution, as well as any owners of an institution, to reimburse the department when institutional misconduct leads to a successful borrower defense claim by a borrower or group of borrowers.
Under the final rule, the department may seek recoupment of funds from an institution found to have engaged in any acts of misrepresentation, substantial omission of fact, breach of contract, or aggressive and deceptive recruitment—or when an institution has been involved in a final borrower defense decision.
Under the new rule, the "burden of persuasion" is placed on the institution, and not the borrower, once the department has made a final factual determination.
The final rule also adopts a six-year statute of limitations.
2. Closed school discharge restores the ability of borrowers to receive relief
When a college precipitously closes, it disrupts the education of students, often leaving them with large amounts of student debt and no degree. These sudden closures often mark the end of the road for a student's educational career. Indeed, a 2021 Government Accountability Office report revealed that about 246,000 borrowers were enrolled at more than 1,100 colleges that closed from 2010 to 2020, and 43 percent of borrowers did not complete their program prior to closure or transfer to another college. Most of these borrowers were students at for-profit institutions, low-income students, and people of color.
An important feature of the 2016 rule was the option for automatic relief. This process served to provide substantial and faster relief to borrowers who may have been struggling to repay their loans, helping them stay out of default. Yet in 2019, Secretary DeVos repealed the automatic component of the rule; all eligible borrowers were required to submit an application in order to receive a discharge.
Fortunately, in 2022, the Biden administration reinstated the automatic nature of the 2016 CSD rule amendments. Its final rule restores the ability of borrowers to receive an automatic discharge, expands the number of borrowers who will be eligible for an automatic discharge, and provides relief to borrowers within one year of their college closing.
The final rule maintains the standard that a borrower is eligible for discharge if their school is closed and they did not finish their program or if they had left the school within 180 days of its closure.
Borrowers are entitled to an automatic discharge one year after their school closes if:

The borrower does not enroll elsewhere.
The borrower does not continue their program at another location of the school.
The borrower accepts, but does not complete, a teach-out option—an arrangement between schools that allows a student to finish their program of study at one or more schools. Students have the right to refuse any teach-out agreement.

The rule gives the secretary more flexibility to adjust the closure date if a school closes but had previously discontinued the programs in which borrowers were enrolled. This is a major step toward addressing practices the Department of Education has observed where an institution may attempt to bypass the CSD process by dragging out its closure in an effort to avoid paying back debts owed to the department.
3. The streamlined false certification discharge process improves access for defrauded borrowers
When a borrower takes out student loans, they acknowledge their obligation to repay those loans. However, there are instances in which a school engages in acts that falsely certify a student's eligibility to take out a direct loan. Some examples include:
Certifying the eligibility of a student who reported not having a high school diploma or its equivalent
Certifying the eligibility of a student with a disqualifying condition—those that would prevent the borrower from obtaining employment due to state requirements related to criminal record, age, or physical or mental condition—at the time they took out the loan
Signing the borrower's name on the loan application without prior borrower authorization
The final rule creates a more simplified process for when a college falsely certifies a borrower's eligibility for student loans when the student was in fact ineligible. Under the new uniform standard, eligibility for discharge begins at the time the loan was originated. Moreover, the final rule reduces the burden on borrowers to prove eligibility and also equips them with an easier path to discharge.
Other notable improvements in the rule include expanding allowable documentation, clarifying the applicable dates for a discharge, and allowing for group false certification claims so that similarly affected borrowers do not need to apply for relief individually.
See also
3 Things to Know Now that President Biden Has Canceled At Least $10,000 in Student Debt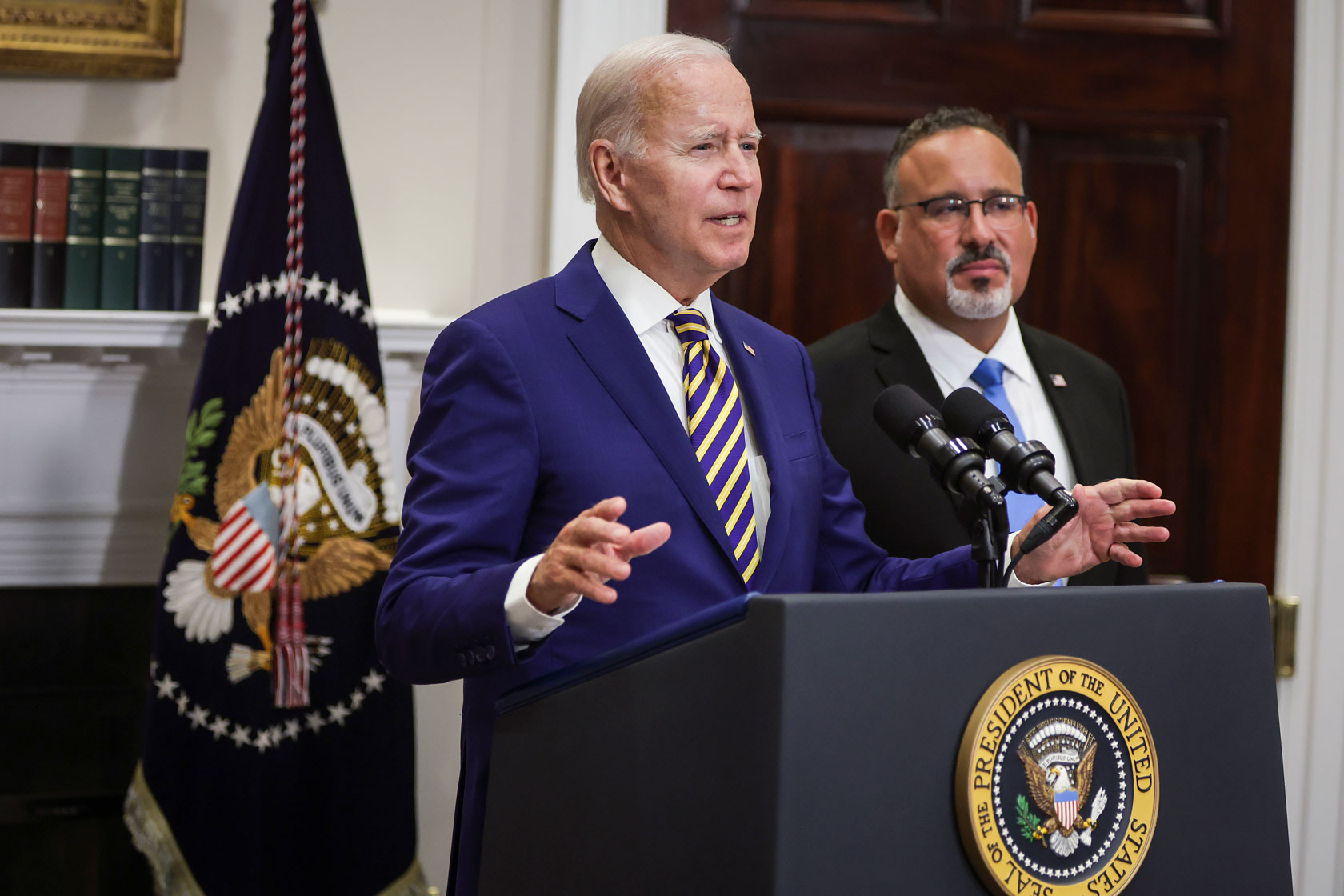 Article
3 Things to Know Now that President Biden Has Canceled At Least $10,000 in Student Debt
---
Conclusion
The U.S. Department of Education's final rules on borrower defense to repayment, closed school discharge, and false certification will help protect students and taxpayers from predatory institutions, while also breaking down the many roadblocks defrauded students face as they seek relief. This package of final regulations demonstrates the Biden administration's ongoing efforts to protect borrowers, recognizing the often devastating impact institutional wrongdoing has on students' ability to find meaningful employment and repay their loans.
But this is just the beginning. There is more work that policymakers, including Congress, can do to not only ensure that these regulations are fully implemented in the coming year but also build off of these achievements and move toward an improved and more student-centered accountability system overall.
The positions of American Progress, and our policy experts, are independent, and the findings and conclusions presented are those of American Progress alone. A full list of supporters is available here. American Progress would like to acknowledge the many generous supporters who make our work possible.
Author
Policy Analyst
Team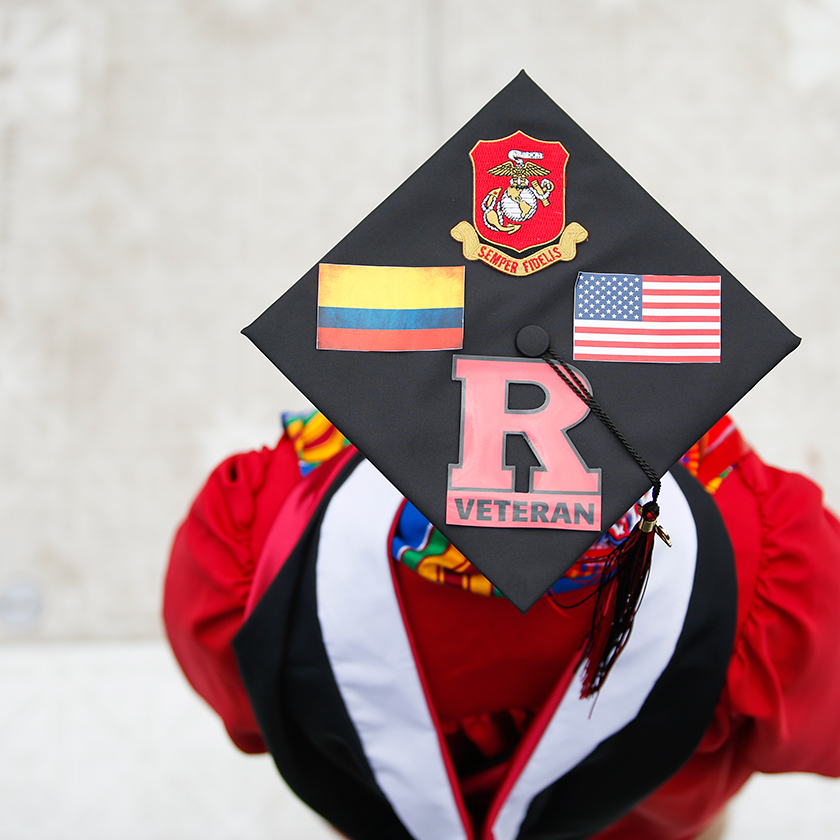 The Higher Education team works toward building an affordable and high-quality higher education system that supports economic mobility and racial equity.