The Summit for Democracy Is a Good Start—But What Comes Next?
The Summit for Democracy Is a Good Start—But What Comes Next?
The Summit for Democracy has been criticized from all fronts, but it has potential to make a real difference in a world marked by backsliding and looming authoritarianism.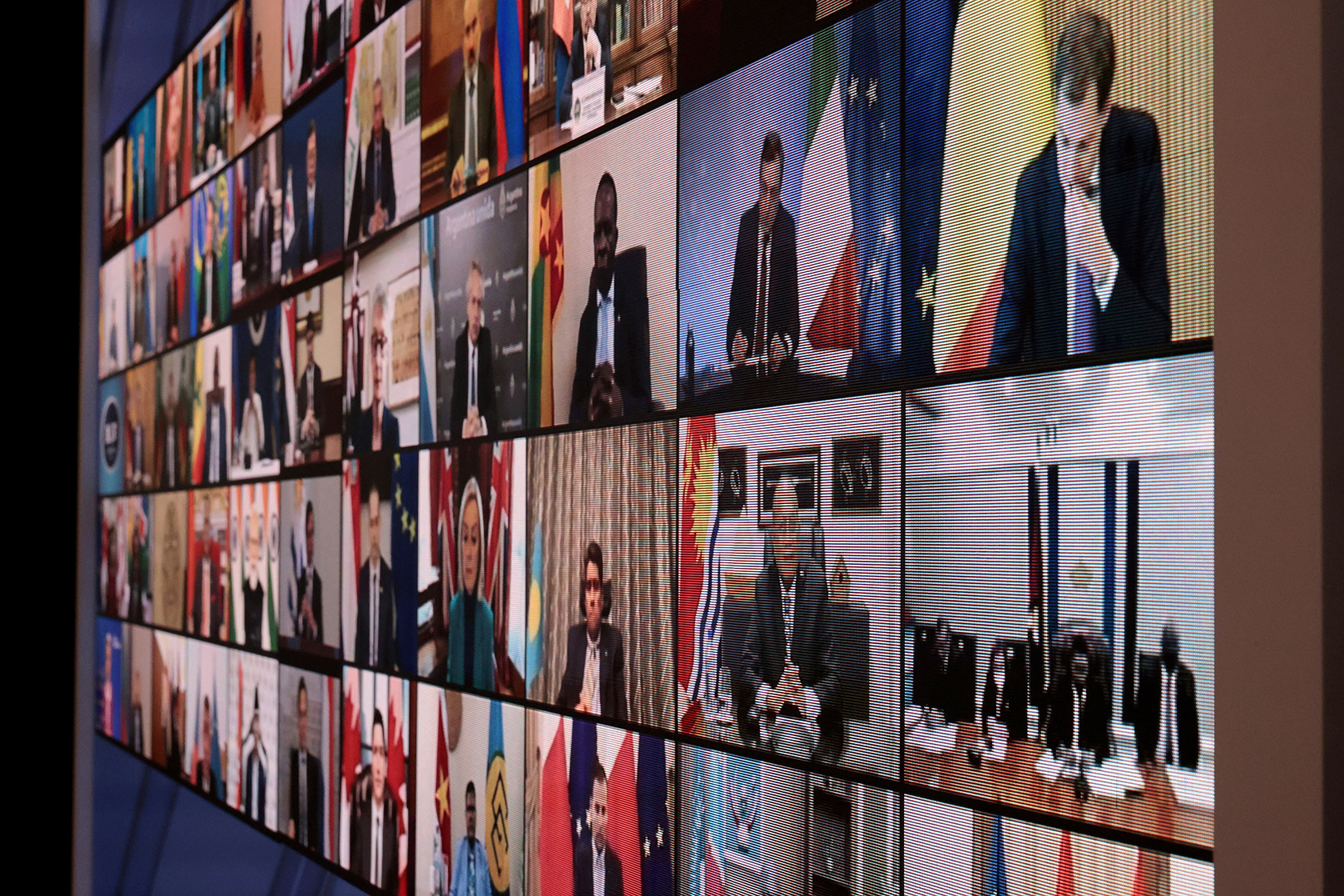 The Biden administration's Summit for Democracy—taking place virtually this week—is an important step in trying to bolster democracy globally. Scheduled as a two-day virtual event, the summit will be the first of two meetings, bringing together government, civil society, and business leaders to discuss the revitalization of democracy. However, the success of the summit will not be determined by the events this week. Instead, success will be judged by whether the summit kicks off a larger process whereby democracies around the world begin to work together in a way that shows tangible results.
For too long, U.S. support for democracy at home and around the world has been on autopilot. U.S. foreign policy regularly pays rhetorical lip service to democracy, human rights, and accountability; but the U.S. rarely put its money and attention toward these ends. President Joe Biden has sought to correct this, emphasizing the need for a values-based foreign policy and highlighting the growing competition between democracies and autocracies. The Summit for Democracy sends a critical signal of the value the United States—which still remains the world's leading superpower—places on a country's democratic status.
Because of this, this week's virtual summit cannot be a messaging one off but, rather, should be the beginning of a process to link and connect democracies around the world. As the Center for American Progress argued in its 2018 report "Securing a Democratic World," a Summit of Democracies is needed to "provide an additional, exclusive venue through which leaders of new and transitioning democracies could build relationships with each other and their peers in established democracies." While the Community of Democracies—set up in the 1990s—nominally sought to serve this purpose, it was never a valued forum or prioritized by the United States. Given the challenges confronting democratic states, including the United States, and the rising challenge posed by strongman populism, techno-authoritarianism, as well as the economic incentives handed out by countries like China, it is essential that the United States begin to engage and connect open and inclusive around the world more systematically.
Despite the strong rationale, the Summit for Democracy has come under a lot of criticism. This has focused on a few areas.
First, critics highlight the continued need to work with nondemocracies. But the United States already works with nondemocracies extensively, and there is nothing about this summit that will preclude continued cooperation with nondemocracies. Autocratic states or failing states also can be the major recipients of U.S. aid and security assistance. These states also tend to consume Washington's attention and significant resources. In other words, in the day-to-day running of U.S. foreign policy, democracies can get short shrift. This summit finally gives democracies some well-deserved attention and makes democracies the attention and focus of U.S. foreign policy, at least for a few days.
A second criticism questions the wisdom of the United States hosting a summit for democracy when the state of its democracy in the United States is very much under threat. This actually is a key reason to hold a summit. Democracy is under threat here at home and around the world. Democracies are facing similar threats from rising extremism, growing inequality and corruption, transnational crime, tech-fueled misinformation, and challenges posed by autocracies like Russia and China. These are challenges that the world's democracies should be discussing together. For instance, if democratic states use their platform during the summit to call out U.S. social media platforms and to call on President Biden to address the destructive aspects of these platforms, that's extremely useful.
Third, critics point to the diplomatic difficulty of determining who attends. It was no doubt a big diplomatic headache sorting through whom to invite. Countries such as Turkey and Hungary were not invited, and others, such as Serbia ended up getting a belated invitation after initially missing the cut. Each of these decisions can be critiqued. It is clear, however, that countries really cared about whether they made the invite list. Such attention on democratic status is useful. China, for instance, has clearly felt defensive about its regime status and attacked the summit. As Tom Wright of the Brookings Institution, noted, "If the only thing this summit accomplishes is drawing China into a public debate on which system works best then it will have been worth it."
But the real test for the summit will be whether the countries participating want to come back. The virtual summit that is being held has done a good job in spotlighting the challenges to democracy, the importance of human rights, and the need for accountability in making sure bad actors are held responsible for their actions, including in countering corruption. But, ultimately, for the summit to prove useful, leaders must feel empowered. Attending the summit should feel like a reward, and those that weren't invited must feel left out.
The Biden administration should ensure the summit provides real tangible deliverables that make countries want to be included and invited to future summits. While there will likely be some important deliverables announced this week, such as a $400 million initiative to support independent journalism and combat corruption, the Biden administration has acknowledged this virtual summit is just the start and will be used to kick off a "year of action," leading to an in-person summit in 2022.
The administration's goal over the next year should be to deliver an in-person summit (COVID-19 permitting) that provides developing democracies some tangible benefits, such as development assistance, COVID-19 support, infrastructure financing, trade, visa preferences, and more. Additionally, the summit should also discuss big transnational concerns, such as COVID-19 responses and recovery, addressing international criminal actors, geopolitical issues, such as Russia's potential invasion of a democratic neighbor or China's threats to Taiwan. Thus, invitees not only receive some tangible benefits for attending, but they also get a certain degree of diplomatic prestige from discussing global issues with wealthy and powerful democracies. Once being included in these democracy summits is seen as valuable, the criteria to remain in the club should be tightened. Thus, this summit hopefully becomes an important global forum that both builds stronger ties between democracies and creates some real tangible incentives for countries to remain on the democratic path.
In the end, the question isn't, "Why is Biden hosting a democracy summit?" Rather, the question is, "Why hasn't the United States been hosting democracy summits for years now?" It is past time that the United States give fellow democracies a privileged place in its foreign policy development and solutions. This week's summit is a good start.
Max Bergmann is a senior fellow at the Center for American Progress, where his research focuses on Europe, Russia, and transatlantic relations.
The positions of American Progress, and our policy experts, are independent, and the findings and conclusions presented are those of American Progress alone. A full list of supporters is available here. American Progress would like to acknowledge the many generous supporters who make our work possible.
Authors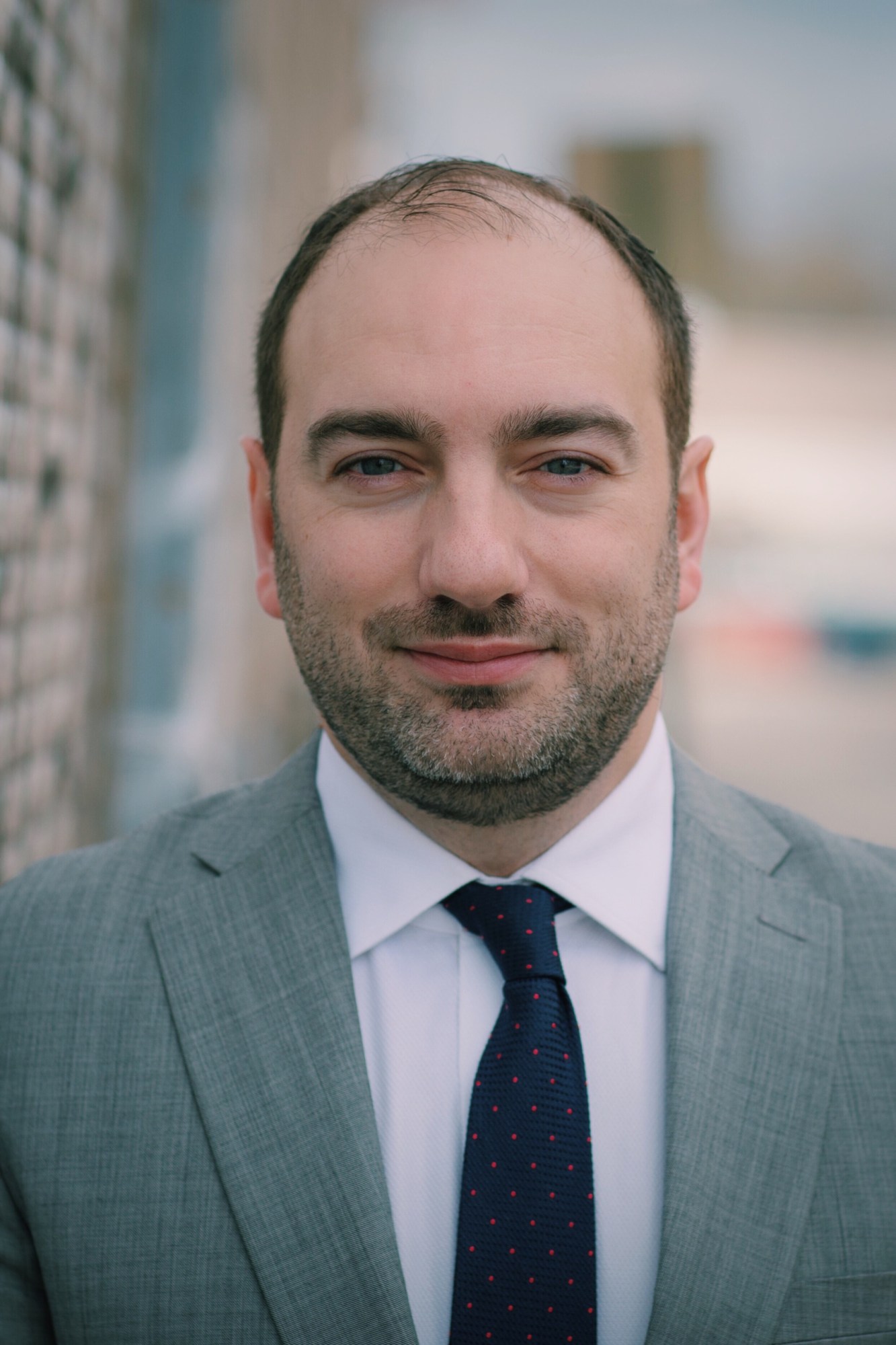 Max Bergmann
Former Senior Fellow