The Special U.S.-ASEAN Summit: An Investment in Asia's Future
The Special U.S.-ASEAN Summit: An Investment in Asia's Future
The United States and other major powers should work for a united and strong ASEAN rather than using it as a proxy to advance their competing interests.
From February 15 to 16, 2016, President Barack Obama will host the leaders of the 10 nations that make up the Association of Southeast Asian Nations, or ASEAN, at the Sunnylands estate in Rancho Mirage, California. While ASEAN hosts an annual round robin of summits every fall, ASEAN leaders now find their calendars full of invitations from powerful, non-ASEAN countries to attend special summits. Japan played host in 2013, South Korea followed suit the next year, and it appears likely that both China and Russia will roll out the red carpet for ASEAN later this year.
Why are ASEAN leaders—whose countries rarely make global headlines—suddenly in such high demand? There are three reasons: flaring disputes over the South China Sea; the central role ASEAN will play in the region's security landscape for the 21st century; and global economic growth. These issues are driving many of the world's largest powers to seek influence with ASEAN—in some ways conjuring unwelcome memories of the Cold War. The way in which this dynamic plays out will help determine what Asia looks like in the 21st century. For almost 50 years, ASEAN has strived to achieve a simple purpose: prevent conflict amongst its members. Established in 1967 at the height of the Vietnam War, ASEAN was created to ensure peace by keeping the newly independent countries out of the Cold War conflicts that were engulfing their neighbors. ASEAN has successfully continued to meet that goal for decades, and its members have increasingly looked beyond peace and stability toward creating an integrated economic community and playing a larger role as a bloc in the Asia-Pacific and beyond.
These positive trends are among the primary reasons why engagement with ASEAN appeals to major global economies. With more than 600 million people—a potential market larger than either the United States or the European Union—and a combined economy of almost $2.5 trillion, a strong and growing ASEAN will benefit the regional and global economy. The top concern for the leaders and people of ASEAN is to keep growing the economy.
Recognizing ASEAN's stabilizing influence, major countries in the region have long accepted the principle of "ASEAN centrality"—an understanding of sorts that acknowledges ASEAN's role at the heart of the region's main political organizations, such as the East Asia Summit. In order to keep the lid on Asia's simmering disputes, the continent's major economies need multilateral groupings in which to discuss disagreements. While members have different visions for these organizations and the key issues that should be addressed through them, ASEAN institutions have the buy-in of all the nations in a region where it can often be difficult for two sides to even sit down in the same room for a bilateral conversation. They promote critical discussion—such as between China and Japan, Japan and South Korea, or North Korea and other nations.
Yet to the dismay of many ASEAN nations, the institution's agenda has been increasingly filled with issues that require delicate balancing acts with non-ASEAN neighbors rather than focused on achieving its goal of an integrated economic community.
The dispute over the South China Sea—where China, Malaysia, Vietnam, Brunei, the Philippines, and Taiwan all have claims—is the prime example of the forces that threaten to tear ASEAN apart. As China presses its expansive claims to everything within its so-called nine-dash line, Vietnam and the Philippines look to the United States to support their harder line against Beijing. Myanmar, Laos, and Cambodia want nothing to do with the issue. And the rest of ASEAN is stuck somewhere in the middle, trying to balance between supporting their neighbors that want ASEAN as a whole to stand up to China and maintaining positive relationships with China.
At the same time, the region's bigger countries continue to push and pull ASEAN countries on matters that extend beyond the South China Sea. At each annual series of meetings, it seems almost inevitable that Japan and China will quibble over the East China Sea; that South Korea, Japan, the United States, and North Korea—who only participates in the ASEAN Regional Forum ministerial meeting—will argue about North Korea's nuclear program; and that China, Japan, and South Korea will quarrel over contentious historical issues.
One of the recurring themes throughout these institutions is China's opposition to using them to address security issues. Beijing prefers to focus on less controversial development-related topics—in no small part because security conversations often come back to regional concerns about China. China's desire to avoid the very issues that most need attention is a serious challenge to ASEAN; it can be difficult to say no to the giant next door.
These external pressures are deepening the fissures within ASEAN, a dynamic that raises a question bigger than any of the individual issues: Can ASEAN effectively act as the driver of the region's emerging political institutions?
As the United States and other countries engage with ASEAN, they must focus squarely on how to strengthen ASEAN rather than use it as a proxy to advance their competing interests. This is a difficult balance to strike; there are serious issues—such as the South China Sea—that must be addressed in these multilateral settings. But a strong and united ASEAN will be able to play a more constructive role in resolving the region's most contentious issues.
This is why President Obama was right to invite the leaders of ASEAN to Sunnylands. It is both an investment in the future of Asia and a recognition that ASEAN-centered institutions are the most effective mechanisms through which the United States can forge solutions to Asia's biggest threats. President Obama's use of a location where he has hosted other high-level summits—including with Chinese President Xi Jinping—signals the importance the United States places on ASEAN. For these reasons, the symbolism of this month's meeting is more important than what will come out of it.
Going forward, the region's major non-ASEAN nations must reduce tensions with one another and use ASEAN-led fora as platforms for producing real solutions to the region's challenges. Using ASEAN as a setting for proxy fighting would tear it apart, thus destroying Asia's best chance for a multilateral diplomatic framework to underwrite regional peace. Tensions between China and its neighbors would increase, and Southeast Asia would once again become the battleground for a struggle between bigger countries—which is exactly what ASEAN was created to avoid.
Michael H. Fuchs is a Senior Fellow at the Center for American Progress, where his work focuses on U.S. foreign policy priorities and U.S. policy toward the Asia-Pacific. He most recently served as deputy assistant secretary of state for East Asian and Pacific affairs.
The positions of American Progress, and our policy experts, are independent, and the findings and conclusions presented are those of American Progress alone. A full list of supporters is available here. American Progress would like to acknowledge the many generous supporters who make our work possible.
Authors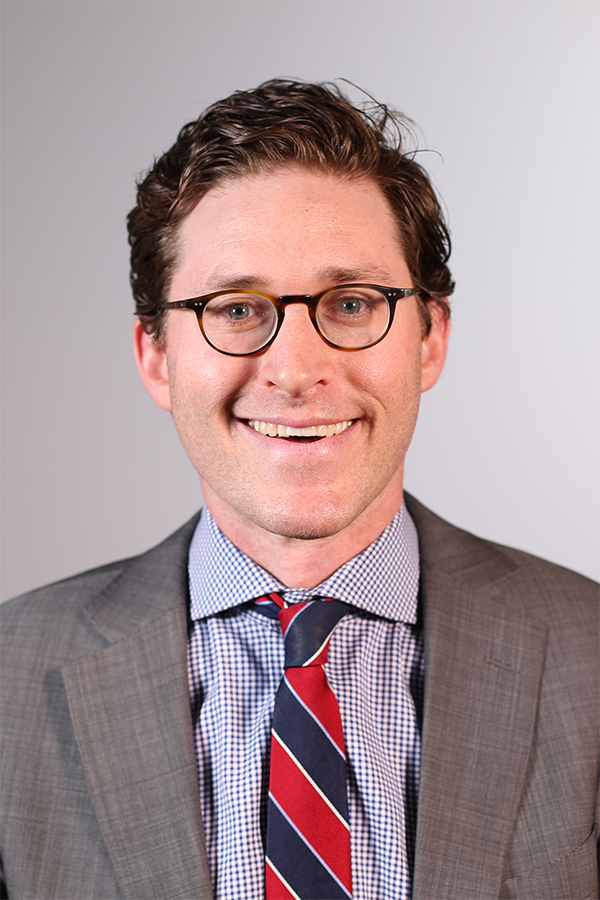 Michael Fuchs
Senior Fellow