The Possibilities of a Changed Life
The Possibilities of a Changed Life
Desmond Meade's story—and those of millions like him—should inspire us to question our policies about how formerly incarcerated people are treated when they return to society.
Part of a Series
Desmond Meade sat in a conference room last week across the street from the White House telling the dramatic autobiographical story of how he almost ended his seemingly hopeless life.
Meade, 46, is a member of the PICO National Network's Lifelines to Healing delegation of religious leaders, youth activists, and formerly incarcerated people that met on Friday, June 6, to share their recommendations for President Barack Obama's "My Brother's Keeper" initiative with members of the administration. As president of the Florida Rights Restoration Coalition, Meade said he came to Washington to speak on behalf of convicted felons in the Sunshine State who are seeking to regain their civil rights upon the completion of their sentences.
"I realized all the pain and suffering I went through all my life became worthwhile when I used it to help someone else," Meade said in a recent Huffington Post article. "I realized that was my purpose—to help those less fortunate."
Indeed, Meade's story represents the possibilities of a changed life. It's also why Meade and legions of activists are pressing for changes in the way formerly incarcerated people—or "returning citizens," as they prefer to be called—are treated by society at large as they seek employment, the ability to vote, and other rights enjoyed by law-abiding Americans.
Millions of people churn through the nation's various lockups annually, according to a recent report, titled "Mass Incarceration: The Whole Pie" by the Prison Policy Initiative, a nonprofit, nonpartisan research organization:
In addition to the 688,000 people released from prisons each year, almost 12 million people cycle through local jails each year. Jail churn is particularly high because at any given moment most of the 722,000 people in local jails have not been convicted and are in jail because they are either too poor to make bail and are being held before trial, or because they've just been arrested and will make bail in the next few hours or days. The remainder of the people in jail—almost 300,000—are serving time for minor offenses, generally misdemeanors with sentences under a year.
As those people return to their communities, their lives ought not to be made any more difficult by the constant reminders of their past offenses, claims Michelle Rodriguez, a staff attorney at the National Employment Law Project, or NELP, which is leading the lobbying effort to "ban the box" by mandating the removal of check boxes on job applications that ask if prospective workers have been convicted of felonies. "Punishing people for a lifetime isn't working," Rodriguez told NBC News. "And as Americans, we believe in second chances. It doesn't mean you (automatically) hire the person. The idea is to just give more people a fair shot, an opportunity to work. If they have money in their pocket, they put more into the economy."
Over the past 10 years, 62 local jurisdictions across the United States have adopted "ban the box," including Chicago; Jacksonville, Florida; Philadelphia; San Francisco; Memphis, Tennessee; and Baltimore, according to NELP. New Jersey and Georgia are deliberating whether to join the existing 12 states with "ban the box" laws; four states—Hawaii, Massachusetts, Minnesota, and Rhode Island—prohibit private employers from asking about prior convictions, and eight states—California, Colorado, Connecticut, Delaware, Illinois, Maryland, Nebraska, and New Mexico—forbid the question from being asked on applications for public or state jobs.
At last week's White House meeting and a subsequent panel discussion at the Center for American Progress, Meade called on officials to apply the "ban the box" policy to job applications used by federal contractors and subcontractors. If Florida had such a policy in place a decade ago, it may have helped prevent Meade from contemplating suicide.
Ten years ago, as Meade explained to those seated around the table in the White House Conference Center, he was homeless, hungry, and dazed by a $300 per day cocaine habit. Having served time behind bars and feeling he had nowhere to turn, he stood beside a Florida railroad track, waiting to hurl himself in front of the next oncoming train.
"The train never came," Meade said, "so I crossed the tracks and started my life over."
He then entered a drug treatment facility in Miami and began the road to recovery. That path eventually led him to become a responsible husband and father of five stepchildren. He graduated summa cum laude in paralegal studies from Miami Dade College in 2010 and, last month, he earned a law degree from Florida International University.
The room of sober-faced officials exploded in applause when Meade finished telling his phoenix-like story, but he shushed everyone with a dismissive wave of his hand. He said he's grown used to people cheering his personal accomplishments but wondered aloud just how much they understand what his life is really like.
"I've had stories written about me, and I've been on television telling my story, and people all say how proud they are of me," Meade said. "But in the last 24 hours, I've had my face slapped in ways that I didn't expect."
Due to his previous conviction, Meade was prevented from entering the complex containing the White House and the Eisenhower Executive Office Building, where the meeting with the administration officials had been scheduled. However, since the group insisted that Meade be among those attending, the officials agreed to assemble in the less-heavily guarded conference center across the street.
"My release [from prison] has been granted," he said. "But my access is denied to the highest levels of our government."
The irony and shame of Meade's story—a 21st century fable of a life redeemed, yet locked out of the White House gates—is replicated daily in squandered opportunities of returning citizens turned away from employment offices across the land. This is a waste of humanity that our nation can't afford and shouldn't tolerate.
Sam Fulwood III is a Senior Fellow at the Center for American Progress and Director of the CAP Leadership Institute. His work with the Center's Progress 2050 project examines the impact of policies on the nation when there will be no clear racial or ethnic majority by the year 2050.
Applications are now open for the next class of the CAP Leadership Institute. For more information about the program or to apply, please follow this link. The deadline for applying is July 18, 2014.
The positions of American Progress, and our policy experts, are independent, and the findings and conclusions presented are those of American Progress alone. A full list of supporters is available here. American Progress would like to acknowledge the many generous supporters who make our work possible.
Authors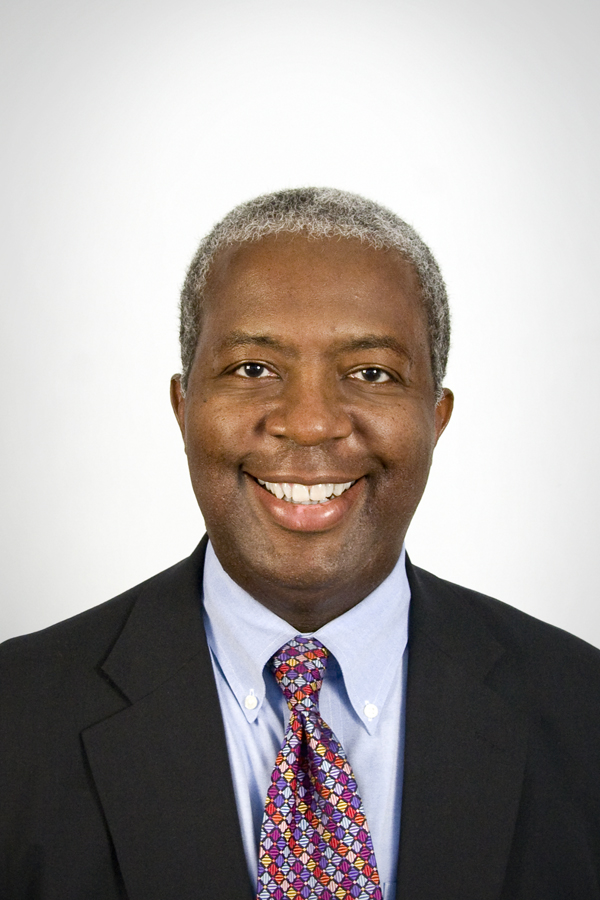 Senior Fellow
Explore The Series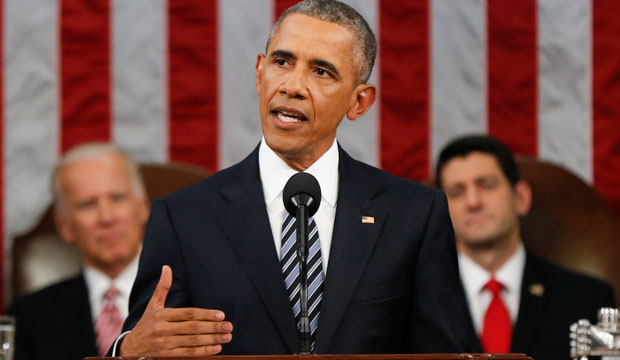 Previous
Moving Forward with 'My Brother's Keeper'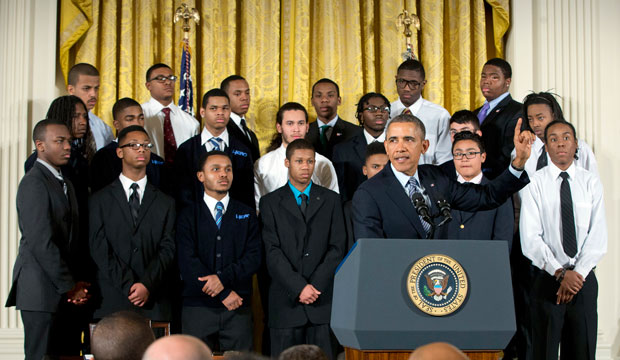 Moving Forward with 'My Brother's Keeper'
Next
Why Do We Have Gridlocked Government?
Why Do We Have Gridlocked Government?