The Fossil-Fuel Industry Spent Big to Set the Anti-Environment Agenda of the Next Congress
The Fossil-Fuel Industry Spent Big to Set the Anti-Environment Agenda of the Next Congress
The coal, oil, and gas industries spent more than three-quarters of a billion dollars in the 2014 election cycle. The question is: What will be the return on that investment?
A legislative rider that was quietly attached to a major defense funding bill earlier this month marked a watershed change in the political fortunes of the coal, oil, and gas industries and their return to power in Washington, D.C. The rider—which turns the Bull Mountains in Montana over to a Koch-connected, Houston-based company to be strip mined for coal—is the fossil-fuel industry's first major payoff from a three-quarters-of-a-billion-dollar investment to secure Republican control of Congress and to set the stage for a pro-coal, pro-drilling, and anti-environment agenda in the new year.
With Congress largely deadlocked, oil, gas, and coal interests have increasingly focused their resources over the past two years on putting industry-friendly politicians in charge of both chambers and laying the groundwork for the new Congress to advance special-interest priorities such as approving the Keystone XL pipeline and increasing the export of American oil to foreign buyers. According to an analysis of contributions and lobbying data from the Center for Responsive Politics and advertising spending data from Kantar Media Intelligence/CMAG, as published by the Atlas Project, the fossil-fuel industry directly invested $721 million—and perhaps hundreds of millions of dollars more through contributions to outside groups—in order to secure a Congress of its choosing and a friendly energy agenda. Of these investments, the fossil-fuel industry directly contributed more than $64 million to candidates and political parties, spent more than $163 million on television ads across the country, and paid almost $500 million to Washington lobbyists in the two years leading up to the November 2014 elections.
Election contributions and lobbying members of Congress
Oil, gas, coal, and electric utilities contributed more than $84 million to candidates, political parties, and outside spending groups during the 2014 election cycle. Of this total, more than $64 million went directly to candidates and parties, 79.5 percent of which supported Republicans and 20.5 percent of which supported Democrats.
In addition to these direct contributions to candidates, incumbent members of Congress, and political parties, the oil, gas, and coal companies and electric utilities spent $493 million on lobbying the 113th Congress—more than $288 million in 2013 and close to $205 million in 2014.
These efforts have already paid dividends. In addition to the Montana coal deal, there were many other special-interest giveaways to extraction industries included in the defense spending bill, including approval of a massive, controversial Arizona mine known as Resolution Copper and a number of provisions that block environmental protection efforts in the $1.1 trillion "cromnibus" spending bill passed this month.
Campaigning to influence public opinion
In addition to the fossil-fuel industry's investments in electing and influencing members of Congress, the fossil-fuel industry spent more than $163 million on television advertising in media markets across the country throughout 2013 and 2014 in order to influence public opinion on policy and political issues. These ads aimed to sway public opinion in favor of industry priorities, promote the industry's brand, and urge voters to support industry priorities at the ballot box.
Specifically, organizations such as the American Petroleum Institute, America's Natural Gas Association, and BP ran ads throughout the election cycle supporting hydraulic fracturing, promoting the use and benefits of natural gas in targeted locations, and attempting to reassure the public about the safety of offshore drilling.
Hundreds of millions of dollars more
In addition to these direct investments, fossil-fuel interests directed money through outside groups to influence the composition and agenda of the incoming Congress. Starting early in 2013, for example, the American Petroleum Institute partnered with the U.S. Chamber of Commerce to run national advertising campaigns and to build political support for the Keystone XL tar sands pipeline. The estimates of direct fossil-fuel spending above do not include the chamber's political investments, but the organization is backed by big oil and gas companies such as Chevron and Shell, as well as international oil corporations.
Oil, gas, and coal interests are also reported to have funneled an unknown amount of money through so-called dark-money groups that are not required to disclose their donors, such as organizations in the Koch network. The top six Koch-backed organizations planned to spend hundreds of millions of dollars on the midterm elections; the National Journal reported that the Americans for Prosperity and Freedom Partners Action Fund alone spent a "combined $100 million on competitive races in 2014." Not only are these Koch-network organizations directly funded by oil and gas industries, adding hundreds of millions of dollars more to estimates of fossil-fuel spending, but these major players also lobby on energy and environmental issues promoting pro-coal, oil, and gas priorities.
Conclusion
Congressional Republicans have made it clear that the energy agenda of fossil-fuel interests will be front and center in the new Congress. While the Senate defeated a proposal to mandate construction of the Keystone XL pipeline in November, Sen. Mitch McConnell (R-KY) recently told reporters that the new Republican majority plans to take up and pass the Keystone approval bill as its first agenda item in the new year. Sen. Lisa Murkowski (R-AK) also stated that 2015 would be "timely" to reverse the crude oil export ban.
As The New York Times Editorial Board wrote, the riders attached to the cromnibus are "aimed at warming the big-money hearts of donors who leave Congress increasingly vulnerable to special-interest corruption." With the hundreds of millions of dollars spent by the coal, oil, and gas industries, what new giveaways can Americans expect over the next two years?
Claire Moser is a Research and Advocacy Associate with the Public Lands Project at the Center for American Progress. Matt Lee-Ashley is Director of the Public Lands Project and a Senior Fellow at the Center.
Thanks to Kristen Ellingboe for her contributions to this column.
Note: Advertising spending totals include spending by the following coal, oil and gas companies and electric utilities, as well as organizations funded directly by these interests: America's Natural Gas Alliance, American Coalition for Clean Coal Electricity, American Petroleum Institute, BP, Citizens for Responsible Energy Solutions, Coal Jobs Count, Coloradans for Responsible Energy Development, ConocoPhillips, Illinois Petroleum Resources Board, Kansas Oil & Gas Resources Fund, National Mining Association, National Rural Electric Cooperative, Protecting Colorado's Environment, Economy and Energy Independence, Shell, Transcanada Corporation, and Usibelli Coal Mine, Inc. 
The positions of American Progress, and our policy experts, are independent, and the findings and conclusions presented are those of American Progress alone. A full list of supporters is available here. American Progress would like to acknowledge the many generous supporters who make our work possible.
Authors Claire Moser
Director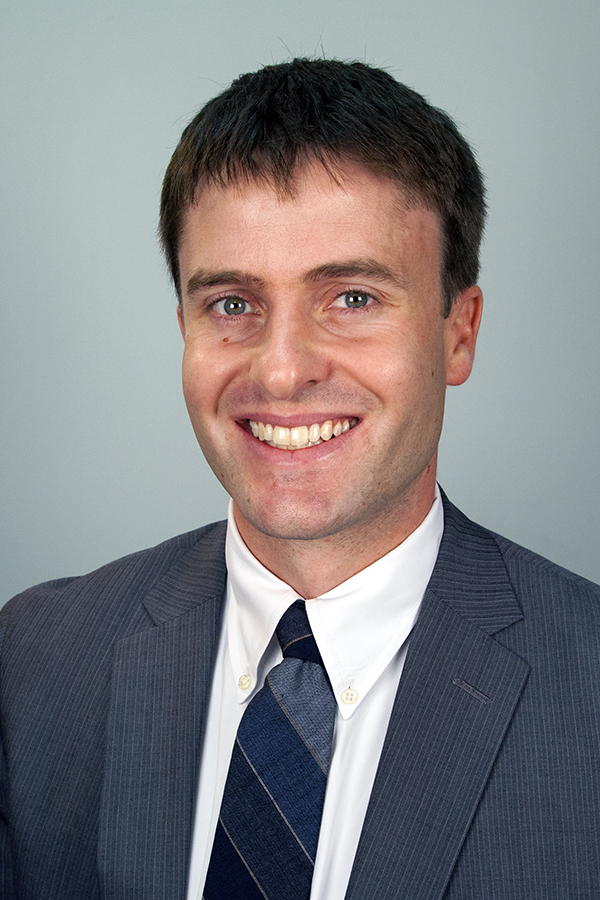 Matt Lee-Ashley
Senior Fellow