The First Step Toward Closing Guantánamo
The First Step Toward Closing Guantánamo
Announcing the closure of Guantánamo and establishing a process to empty the prison is just a first step, but it's the right first step, writes Ken Gude.

Report: How to Close Guantánamo
Brief: Closing Guantánamo 101
We are rapidly approaching the day that many have been hoping would come for some time. It now looks as if President-elect Barack Obama will announce the closure of Guantánamo and establish a process to empty the prison as one of his first acts as president. That would only be the first step, but it is exactly the right first step, and those who are unsatisfied are missing both the challenges incumbent in and the significance of the decision to responsibly close Guantánamo.
I recommend in "How to Close Guantanamo," a recently released Center for American Progress report, that the next president established a fixed, 18-month timeline to close Guantanamo as early as his first day in office as the first phase in a five-phase plan to close the prison. It is vitally important that the Obama administration get beyond President George W. Bush's vague and disingenuous "I would like to close Guantánamo" and set a firm date to close the prison. But it is equally important that it not rush through the difficult process of closing Guantánamo simply for the sake of haste. Urgency is required to resolve this seven-year tragedy, but President Obama should not repeat the early mistakes of the Bush administration and fail to think through all of the implications of closing the prison.
Simply saying that Guantánamo will be closed is, of course, not enough, and the details of precisely how it is closed are the important parts of the new policy. A key early test of the new administration's plans will be whether it also suspends activity in the military commissions. The trial of Omar Khadr, who would be the first child soldier ever to be tired for war crimes, is scheduled to begin on January 26. The Military Commissions Act, which governs these trials, invests the president with convening authority over the entire process, and he can suspend all activity in all military commissions at the stroke of a pen. Suspending the military commissions must be included in the announcement that Guantánamo will be closed.
The real challenges at Guantánamo start with these early decisions. Any move of detainees into the United States for trial and imprisonment raises a host of questions about whether to use civilian or military courts, which trial venue to choose, the admissibility of evidence, allegations of torture and other abuse, the psychological competence of some defendants, and the howls of politicians screaming "not-in-my-back-yard" in opposition to incarcerating former Guantánamo detainees in U.S. prisons.
Sending detainees that are not going to be put on trial back to their native countries also has numerous obstacles. International law prohibits returning detainees to their native countries if they face the prospect of torture or abuse, and resettling these detainees, perhaps in Europe or elsewhere, will take time. Other detainees who can be sent back face problems of an entirely different nature, such as the nearly 100 Yemenis still at Guantánamo because Yemen lacks sufficient control over its prisons to ensure that those who should be jailed stay behind bars.
All of these problems—and likely others as yet unforeseen—will need to be resolved before the last detainee leaves Guantánamo. That day is still some time off, whether it's 6, 12, or 18 months away. But next week we should pause and reflect on a moment of genuine importance.
Not without political risk, a new American president will do the right thing and choose to pursue a decidedly different course on an issue as emotive as protecting the country from terrorism. The United States is far from a perfect country, but it does possess an admirable quality among nations to correct its errors, learn from its mistakes, and emerge as a country that is both stronger and more free. Closing Guantánamo is an excellent first step in that journey.
Report: How to Close Guantánamo
Brief: Closing Guantánamo 101
The positions of American Progress, and our policy experts, are independent, and the findings and conclusions presented are those of American Progress alone. A full list of supporters is available here. American Progress would like to acknowledge the many generous supporters who make our work possible.
Authors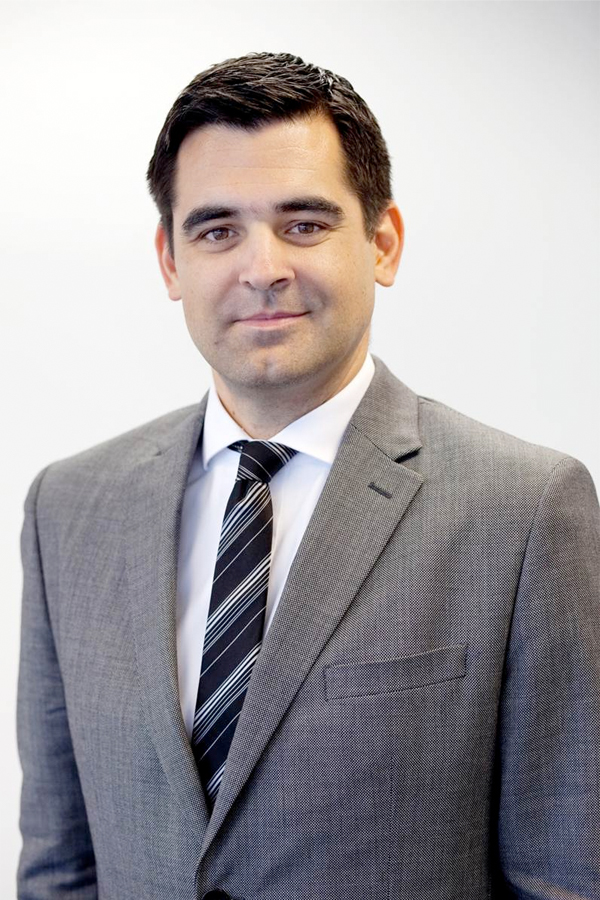 Ken Gude
Senior Fellow