The First Round of Student Loan Debt Relief Is Here
The First Round of Student Loan Debt Relief Is Here
The U.S. Department of Education will start to forgive the loans of some defrauded borrowers from Corinthian Colleges.
What began just a few months ago as a movement of 15 student loan borrowers is now translating into relief for 40,000 debtors.
Since February, former students have urged the U.S. Department of Education to use an obscure legal provision to forgive the loans of some borrowers who attended the now-defunct Corinthian Colleges. On Monday afternoon, the department announced its first steps to respond to these requests.
The department's plan will begin to unwind the student debt that was handed out with impunity for far too long at some problematic for-profit colleges. The first round will help as many as 40,000 people and provide up to $544 million in debt relief. To put those numbers in context, students at all Corinthian campuses have borrowed about $3.5 billion over the past five years.
The Higher Education Act and its implementing regulations allow student loan borrowers to discharge their loans if they can show that an action taken by their school violated state law. While the provision has been around since the early 1990s, it went largely unused, and there was no clear process for students to employ it for relief. Yesterday, however, the U.S. Department of Education began the process of creating a concrete path for qualifying borrowers to make use of this provision. The department also announced a road map for how it can be applied to students who attended other colleges.
The biggest and most immediate path to loan discharges will initially be available only to some students who attended Heald College—a Corinthian-owned chain of schools in California, Hawaii, and Oregon. Not all former Heald students will be eligible; to qualify, students must have attended certain programs between 2010 and 2014.
The reason for these restrictions can be found in the underlying regulatory requirement to prove that a school violated state law. In the case of Heald, the U.S. Department of Education already documented violations in a letter it released in April announcing that it would fine the schools $30 million. In that document, the department detailed persistent problems in job placement rates for many Heald programs, noting questionable practices such as considering a graduate working at Taco Bell as successfully placed in a job tied to the student's training.
The roughly 40,000 students who could qualify for forgiveness under these eligibility restrictions will apply through a streamlined process. Instead of having to retain legal counsel or go to court, they will simply fill out a short form indicating that they were enrolled during a given period of time and that inaccurate employment rates played a role in their decision to enroll. This is a very borrower-friendly process—one that successfully moves much of the burden of complexity onto the government. The effectiveness of these expedited processes remains untested, but they at least represent a good set of first steps to help borrowers who have been demonstrably harmed.
While borrowers who attended other Corinthian campuses cannot get a streamlined discharge process, the department is providing other ways for them to receive relief. Federal law currently allows students who were enrolled in a Corinthian college within 120 days of its closing and who have not graduated or transferred their credits to a similar program to get rid of their loans through what is known as a closed school discharge. Regulations allow the secretary of education to extend the timeframe to longer than 120 days under exceptional circumstances. Using this authority, the department also is allowing borrowers who dropped out of any Corinthian campus since June 20, 2014—around the time when the department worked out an agreement to wind down the company—to get a closed school discharge. This will provide assistance to any borrower who dropped out after it became clear that Corinthian was likely to close but not recently enough to qualify for a closed school discharge within the typical 120-day window.
What happens to those who attended other problematic private, for-profit institutions or graduated from Corinthian campuses even longer ago is less clear. The U.S. Department of Education has not yet announced a process for these borrowers, but it is retaining the services of an as-yet unnamed special master tasked with setting up a way to sort out future borrower claims. Borrowers who want to make use of that eventual process have the option of deferring their loan payments through forbearance.
The department's initial approach to debt forgiveness is promising. In particular, the emphasis on a simple process to help borrowers should minimize the number of people who cannot get the debt relief they need due to red tape. But this is only the small beginning of a process that is likely to get a lot bigger. After all, Corinthian may have been the first giant for-profit college to generate lots of debt claims, but there is no guarantee it will be the last.
Ben Miller is the Senior Director for Postsecondary Education at the Center for American Progress.
The positions of American Progress, and our policy experts, are independent, and the findings and conclusions presented are those of American Progress alone. A full list of supporters is available here. American Progress would like to acknowledge the many generous supporters who make our work possible.
Authors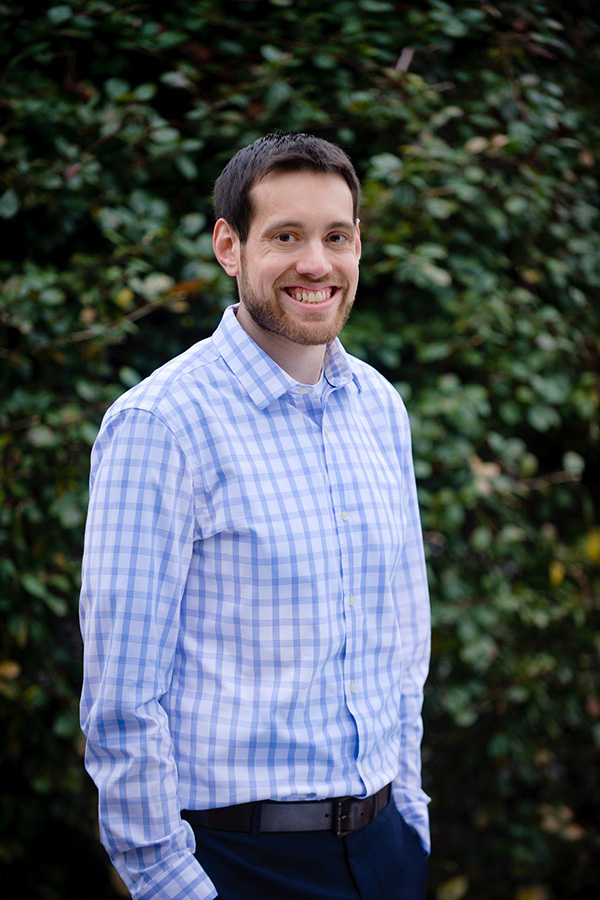 Ben Miller
Vice President, Postsecondary Education