The Arab Spring Introduces Turkey to the World of Foreign Policy Double Standards
The Arab Spring Introduces Turkey to the World of Foreign Policy Double Standards
Ankara Realizes Interests Sometimes Have to Come Before Values
The political revolutions in the Middle East are forcing Turkey to reevaluate its foreign policy in the region, write Ken Sofer and Tyler Evans.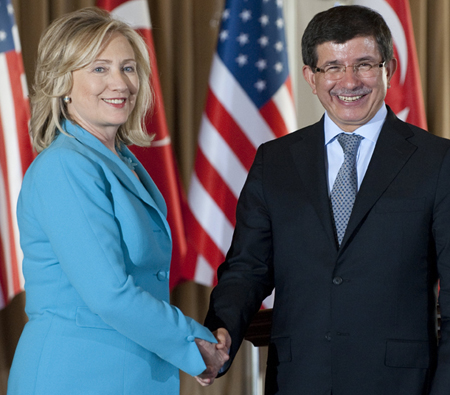 Turkey has exposed itself to a transition marked by turmoil and violence with its growing role in the Middle East. The Arab Spring crises are testing Turkey's new foreign policy like never before, forcing it to make tough choices between upholding its values and protecting its interests. Nevertheless, Turkey is a key player in the region and the United States will need to take Turkey's rapidly adapting foreign policy into consideration in its broader Eastern Mediterranean strategy.
Recent meetings signal Turkey's continued engagement in regional and international issues and highlight the central role the United States envisions for Turkey in the Middle East. Diplomats from all over the world met in Istanbul last month as part of the Libya Contact Group, which made important strides in building a broad, international front against embattled dictator Moammar Qaddafi. Across town that day, members of Syria's growing opposition movement met to organize against the Syrian President Bashar al-Assad. And over the course of a whirlwind week in mid-July, Turkish Foreign Minister Ahmet Davutoglu held joint press conferences with both his Iranian counterpart Ali Akbar Salehi and his American counterpart Secretary of State Hillary Clinton.
It's not difficult to see why the United States would single out Turkey as a key partner in the region. Secretary Clinton remarked after her meetings in Istanbul, "People across the Middle East and North Africa are seeking to draw lessons from Turkey's experience." And Washington is looking to Turkey as well since it is a member of NATO and a long-time partner of the United States.
Turkey is exceptional in the region as an economically successful democracy and it is also riding the peak of a diplomatic campaign to establish a new place in its neighborhood. Driven by commercial opportunity and an energetic foreign minister, the ruling Justice and Development Party, or AKP, its Turkish acronym, has presided over Turkey's transformation from an isolated Cold War outpost into an active, political player.
Turkey's new image is paying off. The country's officials are accustomed to cheering crowds in foreign capitals, Turkish commodities are ubiquitous across the region, and Foreign Minister Ahmet Davutoglu has earned a strong reputation in many circles for his oversight of Turkey's emergence as a regional powerhouse.
The Arab Spring presents the first true test of Turkish leadership in the region. And even though many of the popular protests support the democratic ideals Turkish leaders have championed, Ankara has not received an unqualified boost in power and prestige.
Turkey came out ahead of the curve on Egypt but it was rightly criticized in Washington for losing its step on Libya. And as the crisis in Syria escalates, there are indications that the foundations of Turkey's grand strategy are beginning to shake.
Today the expectations about Turkey's new role in the region don't seem to conform neatly to reality. This is hardly a surprise given that sensationally optimistic claims about a new Turkey captured the imagination of many Turkey analysts—not least AKP officials themselves.
Omer Celik, an AKP leader, recently wrote in Turkish Policy Quarterly, "The common pattern of 'interests before values,' a widely articulated notion in international politics, is strongly rejected by the AK Party. Hence, Turkey has demonstrated that a foreign policy based on fundamental values and ethics is not only possible, but also effective."
Celik suggests that the AKP's vision transcends the conventional dilemmas that have plagued the old hands in the region. In essence, he seems to be proposing that Turkey can accomplish what no other state has managed: "doing well, by doing good" in the Middle East.
If this were true, Turkey would be an indispensable partner, indeed. But recent events demonstrate that the truth is less sensational. Turkey will be a key player but it doesn't have any magic bullets.
A more realistic grasp of Turkey's challenges in the region requires keeping two basic facts in mind: First, despite Celik's suggestions, Turkey does have national interests, and like every other state, it is compelled to pursue them. Secondly, the foreign policy vision that opened Turkey to the Middle East was designed against the backdrop of an old status quo, which the Arab Spring is quickly rendering obsolete.
Turkey's simultaneous pursuit of its national interests and its stated values of supporting the democratic aspirations of other citizens has led to an uneven and disjointed response to the Arab Spring protests around the region. After his initial silence, Prime Minister Recep Tayyip Erdogan was praised as the first NATO or Middle East head of state to call for Egyptian President Hosni Mubarak to heed the demands of the protesters and step down.
Stepping out ahead of the curve on Egypt was commendable but it's easy to see how Turkey was able make this move. With Egypt a safe distance from Turkish territory, Ankara had little to fear of instability in the short term. Add to that the fairly modest commercial interests Turkey has in Egypt and it's clear that Turkey was free to promote democracy while assuming little risk in terms of tangible interests.
Compare this to Turkey's opposition to armed intervention in Libya. When Prime Minister Erdogan called a NATO intervention "absurd" in February, he effectively damaged the authority of the organization and fueled the illusion of the Libyan leadership that they could slaughter the rebels without provoking a meaningful international response. Ankara was suspected for holding out due to its decades-long friendship with Libyan leader Moammar Qaddafi, and it didn't help that Prime Minister Erdogan is a recipient of the "prestigious" Al-Gaddafi International Prize for Human Rights.
Yet these factors were not at the root of Turkey's initial opposition to intervention. Turkey's response to the situation in Libya reflected a legitimate desire to protect the 25,000 Turkish workers and $15 billion of investment it had there at the time. Ankara had a freer hand for cooperating with NATO and explicitly opposing Qaddafi once these immediate concerns were dealt with.
Immediate national interest was at the core of the crisis in Syria as well. Turkey's future is inextricably tied to events in Syria with violence on its border and more than 10,000 refugees seeking safety in its territory. Turkey cannot accept a lawless zone on its southern border, especially because such a zone could provide refuge for Kurdish militants that currently operate out of Northern Iraq.
The Kurdish Workers Party, or PKK, a militant group advocating for ethnic Kurdish separatism that has been waging war with the central government for decades, reportedly killed 13 Turkish soldiers on July 14 near the eastern city of Diyarbakir. This inflamed public opinion and provoked political leaders to call for revenge. In this environment, the political accord Erdogan hoped for with the PKK has been put in jeopardy, and the reform process to better integrate Kurds into Turkey's society has suffered a dangerous setback.
If the PKK is able to entrench itself in Syria, it will be better positioned to prolong the armed conflict and shape the negotiation process to suit its own ends. For this reason, priority number one for Turkish policymakers is stability on the border even if that means passing up an opportunity to bring democracy to its neighbor.
This is not to say, however, that Ankara's foreign policy is cynical or exclusively realist. The reimagining of the Middle East that the AKP developed is a genuine guide. But Turkey is not immune to the pressures every country faces. Occasionally, Ankara will have to choose between the immediate interests of its citizens and the well-being of democratic forces across its borders. In these cases, trade-offs will inevitably occur, and Turkish leaders will almost always give priority to their concrete interests.
The sudden changes in the Middle East have forced Turkey to recalibrate its foreign policy vision. After all, its strategy was developed while its neighbors were still mostly stable dictatorships. At that stage, Turkey was able to live up to its rhetorical promises simply by acting as a mediator to prevent regional conflict and by getting along with leaders in a rough neighborhood without intervening in their domestic affairs.
Foreign Minister Davutoglu set in motion a multistep approach in order to accomplish this goal: The first step was to resolve chronic disputes with neighbors, breaking free from the security paradigm that previously dominated Turkish policy toward the Middle East. With goodwill established at the intergovernmental level, economies and societies would become increasingly interconnected, which would eventually lead to convergence of political systems, practices, and norms across the region.
This strategy worked well in that it managed to make Turkey a dynamic force in the region without antagonizing neighboring governments. But the Arab Spring could remove many of the undemocratic regimes with which Turkey spent so much time cultivating a relationship.
For this reason, Turkey has started to recalibrate its foreign policy to match the new landscape. This continues to be a turbulent learning experience riddled with lessons on the double standards that are difficult to avoid when a country becomes an active leader in foreign policy.
This is what lies behind Turkey's effort to rehabilitate its approach to Libya with a focus on active diplomacy and recognition of the anti-Qaddafi forces—while expressing reservations about the efficacy of military force to promote political progress. This retooling also partly explains Ankara's difficult position with regard to Syria. While Ankara has political influence in Syria, soft power has little sway when Bashir al-Assad's survival is at stake. Yet as long as Turkey remains committed to a noninterventionist approach, it can offer little more than diplomatic efforts and attempts at persuasion.
Still, despite its limitations, Turkey's adaptive foreign policy and key geopolitical location will continue to make it a key player in the aftermath of the Arab Spring. In Libya, Turkey's proactive role as a diplomatic facilitator has demonstrated its concern and engagement with the region while allowing it to keep its distance from the military aspects of the crisis. In Syria, Ankara hasn't faced significant pressure from the international community. Plus, the Syrian opposition is not calling for outside intervention of the sort used in Libya.
In some ways, Turkey is presenting itself as a key supporter of Syria's democratic aspirations, refusing to give Assad diplomatic cover and allowing the Syrian opposition to assemble in Istanbul. This delicate balancing act allows Turkey to maintain its role as a regional leader while keeping its fingerprints off risky hard-power interventions.
Secretary Clinton's visit to Turkey earlier this month reflects a clear understanding that Turkey will have a large stake in the future of the Middle East and that the United States needs to incorporate rapidly altering Turkish interests into its broader Eastern Mediterranean strategy. This will only be possible if our perceptions of Turkey can mature beyond the exaggerated myths of Turkey's "magic touch" in the Middle East and move to a more nuanced understanding of Turkey's interests, strengths, and limitations in a changing region.
Ken Sofer is a Special Assistant for National Security and Tyler Evans is an intern at American Progress.
See also:
The positions of American Progress, and our policy experts, are independent, and the findings and conclusions presented are those of American Progress alone. A full list of supporters is available here. American Progress would like to acknowledge the many generous supporters who make our work possible.
Authors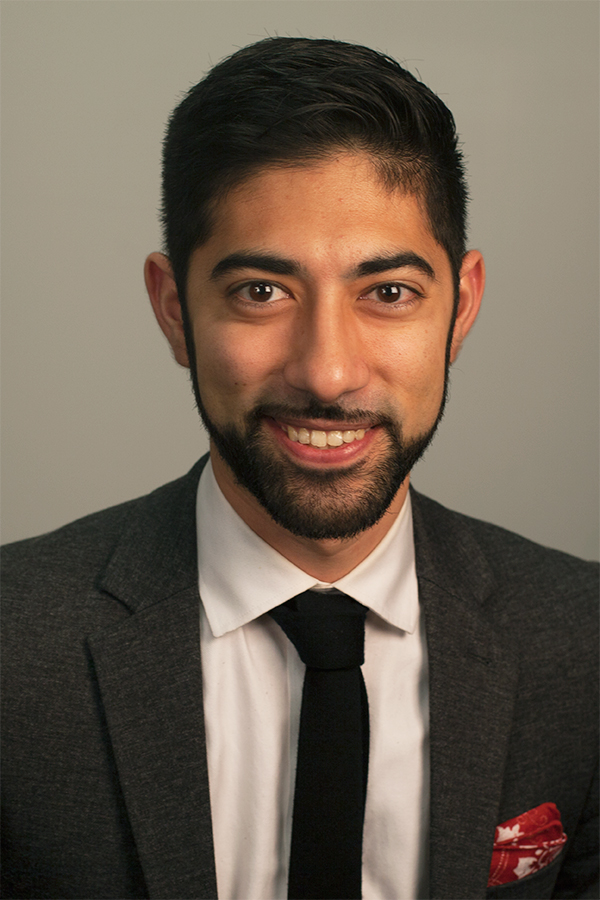 Ken Sofer
Senior Policy Adviser