Teacher Incentive Fund Addresses Three Key Issues
Teacher Incentive Fund Addresses Three Key Issues
Promoting Effective Teachers in High-Poverty Schools
Robin Chait and Raegen Miller explain why proposed additional funding for the Teacher Incentive Fund can improve teacher quality and student achievement in high-poverty schools.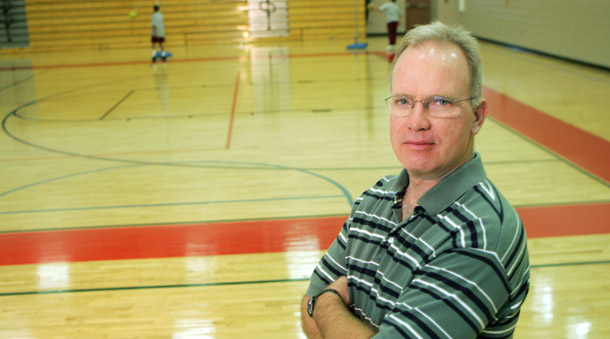 The Teacher Incentive Fund has the potential to attract and retain effective teachers in high-poverty schools, by offering incentives based on performance, and spur changes across the country in how teachers are compensated. The Obama administration has proposed a dramatic increase in funding for the Teacher Incentive Fund from $97 million this year to $487.3 million in fiscal year 2010. And it gave additional support for the program with $200 million in funding from the American Recovery and Reinvestment Act.
The Teacher Incentive Fund supports performance-based teacher and principal compensation systems in high-needs schools. And it addresses three critical problems: 1) the way we currently pay teachers does little to attract or retain top talent, particularly in high-poverty schools; 2) federal funding is needed to catalyze changes in compensation for teachers and principals; and 3) evidence shows that pay-for-performance programs can increase teacher retention and improve student achievement.
The way we currently pay teachers does little to attract or retain top talent, particularly in high-poverty schools.
There is a strong consensus that the way we pay teachers in this country doesn't help us meet our strategic goals. In fact, a lock-step, mindless compensation system contributes to the cycle of students who need the most effective teachers getting less than their fair share of them.
Most teachers are paid according to a fixed salary schedule in which teachers receive raises according to their length of service and post-baccalaureate educational attainment. But this pay system fails to account for differences in working conditions among schools; the higher demand for math, science, and special education teaching skills; teachers for English Language Learners; and most importantly, performance in the classroom.
This traditional pay system and other ineffectual human resource policies for teachers means that schools, particularly schools serving low-income students, can't attract the teaching talent they need. The Teacher Incentive Fund, or TIF, which was created in an appropriations bill in 2006, recognizes that financial incentives, including pay-for-performance programs, can help make high-poverty schools more competitive in the labor market for effective teachers.
The Obama administration will also prioritize comprehensive approaches to improving teacher effectiveness and the equitable distribution of effective teachers. It is therefore likely that these new TIF programs would not only reform compensation systems, but would improve other teacher-related policies throughout the district.
Federal funding is needed to catalyze changes in the way we compensate teachers and principals.
The Teacher Incentive Fund is the only federal funding stream dedicated to experimenting with alternatives to the single salary schedule. It is an important tool for spurring changes to compensation systems and learning how to improve teacher compensation practices throughout the country. New funding for TIF will allow for greater experimentation with a variety of program models in a shorter period of time than is possible with current levels of funding.
And federal funding for pay-for-performance and other types of compensation reforms is crucial, because it's difficult for states and districts to build the political will to change entrenched practices, even if they are ineffective. Unless we provide federal funding dedicated specifically to trying out innovative and promising practices, we will continue to fund policies that we know don't work for students or teachers.
Evidence shows that pay-for-performance programs can increase teacher retention and improve student achievement.
The TIF hasn't yet been evaluated, but a number of promising compensation reform programs exist throughout the country. For example, Denver's Professional Compensation Program, or ProComp, aims to link teacher pay with the school district's mission and goals. The program was designed in a partnership between the Denver Classroom Teachers Association and Denver Public Schools and began as a pilot in 1999.
ProComp allows teachers' pay to vary by performance in four areas: knowledge and skills, professional evaluation, student growth as measured by student performance on the Colorado assessment, and market incentives. Initial research on the effects of ProComp found that teachers who chose to participate in ProComp produced slightly higher student achievement levels in reading and mathematics. A TIF grant will support a new principal compensation system and enhancements to the existing teacher compensation system, including strengthening professional development, information, technology, and student assessment systems.
Another example is the Mission Possible program—a comprehensive teacher-incentive program in 28 schools in Guilford County, North Carolina. The program entails ongoing professional development, collaborative support, and smaller class sizes. Teachers are offered recruitment or retention bonuses to work in Mission Possible schools and can earn performance bonuses. Researchers found after one year of implementation that program schools showed reductions in teacher and principal turnover, increases in the percentage of students passing the state assessment, and improvements in Annual Yearly Progress goals. A TIF grant in November 2006 allowed the program to expand from 20 to 28 schools in the 2007-08 school year.
These promising examples of pay-for-performance reflect the wisdom gained through failed experiments with "merit-pay" in the 1980s. Teachers must be partners in change, and new compensation approaches must be fair. But the simplistic fairness of traditional teacher compensation systems, devoid of any connection to student achievement, is a dog that just won't hunt anymore.
For more on teacher compensation strategies and the Teacher Incentive Fund, see:
The positions of American Progress, and our policy experts, are independent, and the findings and conclusions presented are those of American Progress alone. A full list of supporters is available here. American Progress would like to acknowledge the many generous supporters who make our work possible.
Authors Raegen Miller
Associate Director, Education Policy