Super Committee Cuts Could Lead to Worse Health for Gay and Transgender Americans
Super Committee Cuts Could Lead to Worse Health for Gay and Transgender Americans
Health Programs for All Groups Must Be Protected
Kellan Baker and Zach Britt argue that the committee needs to take a balanced approach to deficit reduction to avoid exacerbating health disparities in gay and transgender communities.
The ongoing budget and deficit reduction negotiations carry far-reaching consequences for every American. But further capping or cutting funding for vital health programs such as Medicare, community health centers, and Medicaid place populations that already face disparities in health and access to health care, including gay and transgender Americans,* under even greater threat.
Heavy cuts to health care entitlement programs and health programs funded by discretionary spending would put these populations at serious risk of losing assistance essential to their well-being. Many gay and transgender people, like other Americans, rely on entitlement programs such as Medicare and stand to benefit substantially from the expansion of Medicaid and other provisions of the Affordable Care Act.
Most importantly, further cuts to discretionary spending threaten to undermine the national health infrastructure that protects the health of all Americans and that is critical to closing the disparities that affect the lesbian, gay, bisexual, and transgender population.
This column explores several possible paths the budget negotiations could take and what potential cuts to both mandatory and nondefense discretionary spending may mean for gay and transgender Americans.
The Center for American Progress recommends that cuts to discretionary spending and entitlement programs be minimal and balanced by the kinds of significant revenue increases that will truly help eliminate the deficit and responsibly balance the budget.
The budget landscape
As part of a broader deal to raise the nation's debt ceiling earlier this summer, Congress passed the Budget Control Act to rein in the growing budget deficit. The BCA cuts $900 billion from the federal budget over the next 10 years by placing caps on defense and nondefense discretionary spending. The act also created the Joint Select Committee on Deficit Reduction, popularly known as the budget "super committee," to identify additional deficit reduction measures that total at least $1.2 trillion.
These measures may include cuts to both mandatory and discretionary spending. Mandatory spending accounts for 59.5 percent of the total federal budget and includes the three largest federal entitlement programs: Social Security, Medicare, and Medicaid. Discretionary spending accounts for 35.2 percent of the total federal budget and Congress must annually reappropriate funds for programs supported by discretionary funds. Twenty percent of these funds go toward defense spending, with the remaining 15 percent supporting programs that range from the National Institutes of Health and the Veteran's Health Administration to the FBI and the Environmental Protection Agency.
The bipartisan super committee must agree on its proposal by November 23 of this year. Both the House and the Senate will consider the proposal in a simple up or down vote, with no possibility for amendment. While it remains unclear what deficit reduction measures the committee will finally recommend, three potential outcomes can occur.
First, if the committee fails to develop a proposal, or if Congress fails to pass it, then automatic cuts known as sequestration will occur starting in January 2013 across certain areas of mandatory spending and across most areas of discretionary spending. Sequestration will require a 2 percent cut to funding for Medicare, with Medicaid remaining untouched, and across-the-board cuts of $1.2 trillion to discretionary spending.
Under this scenario, some estimate that 194,000 health-care-related jobs would be lost and that thousands of Medicare beneficiaries would see their coverage affected.
Alternately, the committee could reach an agreement that meets the $1.2 trillion minimum. Though such a "grand deal" would avoid sequestration, this scenario could result in the largest cuts to essential health programs that rely on government dollars.
The committee does not have a legal limit on where it can make cuts, meaning that it can slash funding for Medicaid and other vital programs administered by the Department of Health and Human Services, including the community health center program, prevention and wellness initiatives, medical research, and various provisions of the Affordable Care Act.
In the third alternative, the committee reaches a deficit reduction deal that does not meet the $1.2 trillion threshold. In this case, automatic cuts in Medicare and discretionary spending would still be triggered, and programs that are protected from sequestration, such as Medicaid, could face cuts under the terms of the proposal itself.
What has been proposed so far
Super committee members from both parties offered proposals that include large cuts to discretionary spending along with both Medicare and Medicaid. Democrats proposed a plan that slashes $400 billion from Medicare, $75 billion from Medicaid, and $1.3 trillion in discretionary spending while increasing revenue by $1.3 trillion. Republicans, on the other hand, offered up a proposal that cuts $500 billion from Medicare and $185 billion from Medicaid, with $1.2 trillion more in discretionary cuts and only $40 billion in revenue increases. The Republican cuts to Medicare rely much more heavily on increasing premium costs for beneficiaries than the Democratic plan.
Overall, both of these plans are much more inclined than previous proposals to cut spending rather than increase revenues. In summer 2011 the bipartisan Gang of Six introduced a plan that cut Medicaid and Medicare combined by $500 billion and cut discretionary spending by $1.1 trillion, but it also raised revenue by $2 trillion. In December 2010 the Simpson-Bowles Commission, also known as the deficit commission or the National Commission on Fiscal Responsibility and Reform, cut Medicare and Medicaid by $400 billion and discretionary spending by $1.3 trillion but increased revenues by $2.2 trillion.
Why does all this matter for gay and transgender health?
The super committee's unprecedented power, either through action or inaction, to affect the nation's budget puts numerous health programs that provide health care services and other benefits to millions of Americans, including many gay and transgender people, at risk of serious cuts.
Gay and transgender communities most at risk include families with children and gay and transgender people who are doubly marginalized in American society, such as gay and transgender people of color, those living in poverty, immigrants, homeless youth, elders, and those with disabilities.
Though there are no data currently collected on how many gay and transgender people rely on programs such as Medicaid, Medicare, and community health centers, they likely benefit from these programs at least in proportion to their heterosexual and nontransgender counterparts, if not more so.
The Williams Institute's most recent findings conservatively estimate that at least 3.5 percent of American adults are gay, lesbian, or bisexual, and at least 0.3 percent are transgender. Of the more than 100 million adults receiving direct assistance from government-funded health care programs, we can therefore estimate that at least 4 million of these beneficiaries are gay or transgender. Because LGBT people are more likely than the general population to live in poverty and often do not have access to private insurance coverage through their own or a partner's employer, the actual number relying on these programs is probably much higher.
The super committee's actions regarding mandatory spending will thus significantly affect the health of gay and transgender Americans. Gay and transgender older adults who, like other older Americans, rely on Medicare, may have their access to care limited by cuts to Medicare provider reimbursements under the sequester.
What's more, the Affordable Care Act will expand Medicaid eligibility up to 133 percent of the federal poverty level, which will allow the program to serve many more gay and transgender adults. But this change will not happen until 2014—and in the meantime, the super committee may decide to cut funding to the Medicaid program. This would destroy the very foundations on which one of the most important provisions of the Affordable Care Act is to be built, potentially depriving an estimated 16 million Americans of an opportunity to gain health insurance coverage.
Beyond Medicare and Medicaid, the situation is even worse for programs funded by nondefense discretionary spending, including many promising initiatives under the Affordable Care Act and HHS programs that address health disparities and reach out to underserved communities.
Cuts to the funding that supports these programs would severely threaten the ability of HHS and its partners around the country to address the disparities in health status and access to health care that affect gay and transgender individuals, families, and communities.
Programs and initiatives at risk include:
Though the funding for these programs may be discretionary, the programs themselves should not be.
The super committee has yet to offer up a viable plan, despite a looming deadline, and the outlook for our nation's health is grim. The Budget Control Act already imposed caps on discretionary spending, and any further cuts either under the sequester or contained in a super committee deal would decimate the ability of these vital programs to protect and promote the health of our nation's most vulnerable communities, including gay and transgender Americans.
Moreover, we can ill afford cuts to Medicaid and Medicare as long as 50 million Americans remain uninsured, and particularly in the years when the first baby boomers are turning 65.
The super committee must resist the urge to take a cuts-only approach without raising any significant additional revenue. Otherwise, it threatens to sacrifice our nation's future health for short-term political gain.
Kellan Baker is the LGBT Health Policy Analyst at American Progress. Zach Britt is an intern with LGBT Progress.
*In this column, the term "gay" is used as an umbrella term for people who identify as lesbian, gay, or bisexual.
The positions of American Progress, and our policy experts, are independent, and the findings and conclusions presented are those of American Progress alone. A full list of supporters is available here. American Progress would like to acknowledge the many generous supporters who make our work possible.
Authors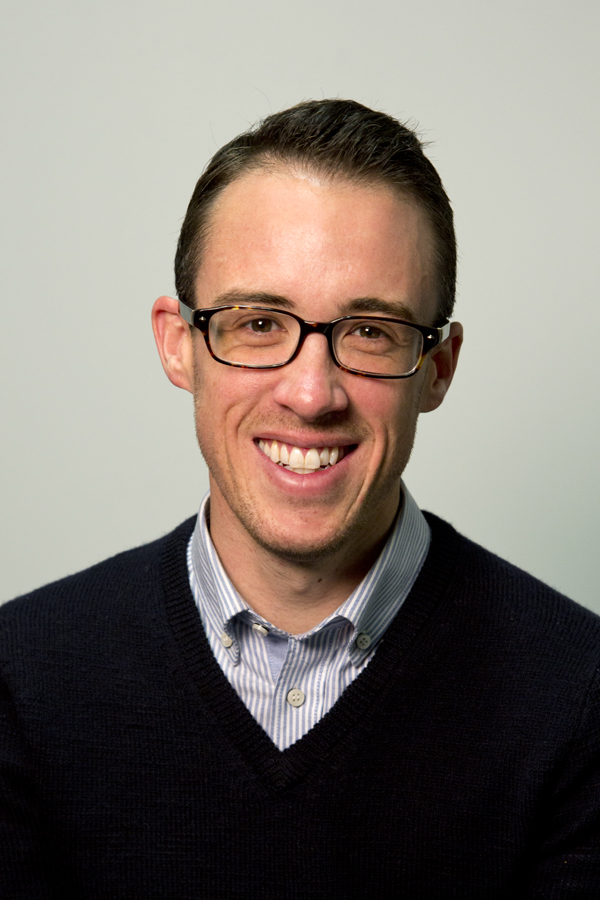 Kellan Baker
Senior Fellow