Strengthening Access to Housing for People With Criminal Records Is Key to Successful Reentry
Strengthening Access to Housing for People With Criminal Records Is Key to Successful Reentry
To facilitate the successful reentry of justice-involved citizens, the United States must bolster its federal, state, and local renter protections and build strong transitional housing programs.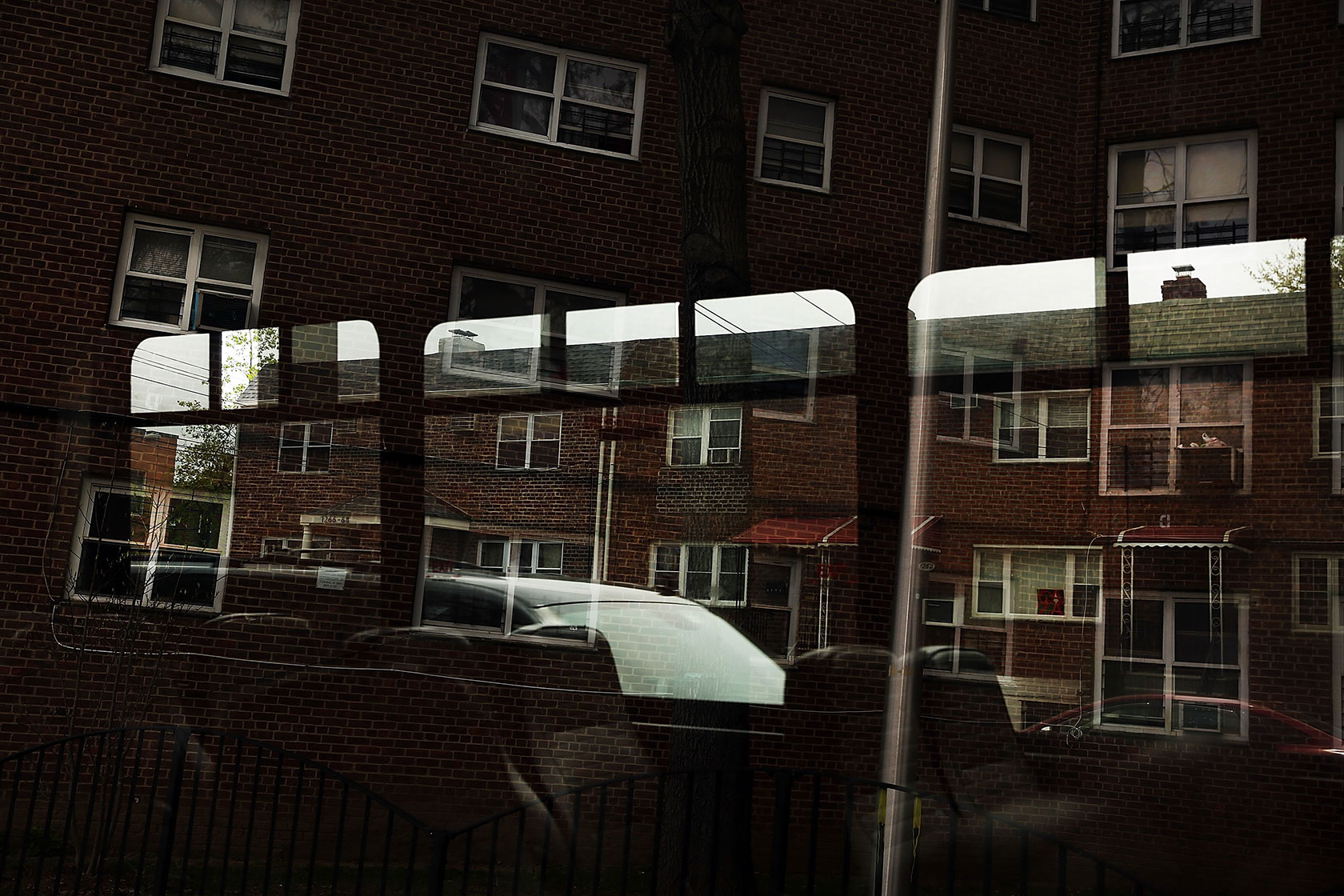 Since 2017, April has been recognized nationally as Second Chance Month to raise awareness about barriers to reentry and catalyze reform efforts that provide real opportunities for people with a criminal record. Between 70 and 100 million Americans—about 1 in 3 people in the United States—have some type of criminal record, limiting their access to education, jobs, housing, and other resources. Unfortunately, reentry processes are often ineffective and filled with collateral consequences that restrict, hinder, or disqualify individuals from accessing public and private benefits, lessening the likelihood of successful reentry.
Collateral consequences contribute to the large percentage of returning residents or individuals who remain unhoused, unemployed, and disconnected from social institutions upon reentry, thus increasing recidivism rates. Approximately 70 percent of people released from prison are arrested again within five years—a percentage that has remained steady for more than 30 years. Additionally, due to the overrepresentation of people of color in the criminal legal system, the impact of these collateral consequences disproportionately harms poor communities and communities of color, leading to a cycle of system involvement, a stark racial wealth gap, and disparities in health outcomes and wages.
However, access to housing can help improve public safety, as research has shown it is correlated with decreases in crime and recidivism. In order to ensure successful reentry for returning individuals and provide equitable opportunity while boosting community safety, governments at the federal, state, and local levels must advance housing policies that support transitional housing programs and strengthen renter protections.
See also
Second Chance Policies Help Individuals Leaving Incarceration Build Financial Security
Article
Second Chance Policies Help Individuals Leaving Incarceration Build Financial Security
---
Returning citizens face stark obstacles to safe and affordable housing
One of the most consequential barriers to successful reentry is securing safe and affordable housing. Housing access can significantly impact a person's ability to find work, access health services, and successfully participate in their community. Meanwhile, the nation overall is facing a housing crisis, including a drastic shortage of affordable housing options, severe cost burdens for current renters, and high rates of homelessness.
This challenge is even more stark for those with criminal convictions, who are nearly 10 times more likely to experience homelessness than the general public. The obstacles to housing begin while people are incarcerated, with many returning citizens exiting incarceration and moving into halfway houses, which include federal residential reentry centers and state and local reentry centers. Halfway houses are accompanied by strict supervision and restrictions for residents but tend to be plagued by issues with oversight, safety, and transparency, while also having limited capacity. Moreover, they are not intended to be a housing solution.
For reentering individuals in halfway houses or exiting directly into homelessness, many struggle to secure their own housing. These challenges stem from discrimination in the tenant screening process, potential disqualification from receiving housing vouchers, and the homelessness-jail cycle, which increases interactions with law enforcement for those already experiencing homelessness. As of April 2023, the National Inventory of Collateral Consequences of Conviction has identified more than 1,300 collateral consequences of convictions that relate to housing and residence across the United States at various levels of government. For those with controlled substance offenses, these consequences range from ineligibility for fair housing protections in West Virginia to the inability to reside at a home receiving food stamps in Alabama. Such factors can contribute to disparities in housing outcomes for returning individuals.
Without a safe place to live and search for work, access health care, and reconnect with their community, returning individuals face significant barriers to successful reentry.
In addition to being Second Chance Month, April is also Fair Housing Month in recognition of the Fair Housing Act, which was signed into law 55 years ago on April 11, 1968, by President Lyndon B. Johnson to prevent housing discrimination in housing transactions. This landmark piece of legislation largely governs and prevents discrimination based on race, color, national origin, religion, sex, family status, and disability. However, while fair housing protections are meant to prevent racial discrimination, they do not prevent landlord screenings of prospective tenants based on criminal records of convictions, which disproportionately affect prospective renters of color.
A study by the Seattle Office for Civil Rights found that both criminal history and race resulted in differential treatment for prospective renters. The U.S. Department of Housing and Urban Development (HUD) has issued guidance against this type of screening for some HUD-sponsored housing programs, and Secretary Marcia Fudge issued a memo in 2022 to conduct a review of policies to reduce the impact of screenings. But some public housing authorities and the private sector largely continue the practice, which can exclude people from accessing housing. This leads to stark disparities that can be seen today. Moreover, studies have shown that the unregulated background check industry sometimes results in false denials, indicating that the screening process is often neither fair nor accurate.
1,300
collateral consequences relate to housing and residence
Challenges obtaining housing upon reentry coincide with challenges obtaining employment and earning income, as people leaving incarceration tend to have little savings or wealth to afford rental applications, security deposits, and rent, while also lacking stable housing to search for employment opportunities. One study from the U.S. Department of Justice revealed that no more than 40 percent of returning citizens are able to secure and maintain employment in any quarter for the 16 quarters following release from prison. Meanwhile, in addition to those who experience homelessness following incarceration, three times as many returning citizens are also housing insecure but reside in "marginal housing," such as rooming houses, motels, or hotels.
Studies have shown that reentering individuals who are able to secure housing through family connections have better reentry outcomes, indicating that the barriers to successful reentry require stronger housing interventions for those who lack family support. Indeed, without adequate housing solutions, it is very difficult for reentering individuals to successfully and positively rejoin society, demonstrating the need for new policies.
Recommendations for state and local governments
Develop evidence-based transitional housing programs
Transitional and supportive housing programs offer returning individuals a multimonth housing option if they do not have family to live with in their immediate release from incarceration. These programs provide stable housing to reentering individuals within a specific locality and are often coordinated between local agencies, nonprofits, and private sector organizations. Effective transitional housing programs exist in San Francisco, Philadelphia, and Denver, and these programs vary from providing direct housing and health wraparound services for reentering individuals, to distributing vouchers that make housing more affordable, to providing permanent housing subsidies for people experiencing chronic homelessness.
Evidence shows that transitional and supportive housing programs can decrease shelter stays, reduce police interactions and jail stays, and decrease detoxification service reliance. However, many of these programs have limited capacity compared with overall need. Increasing funding and capacity for such programs would help individuals to successfully reenter society, build ties to their community, and increase community safety. In the near term, cities could potentially leverage their remaining American Rescue Plan Act Coronavirus State and Local Fiscal Recovery Funds, but long-term and sustainable funding is needed.
Limit landlords' ability to screen or deny renters based on a criminal conviction
While transitional housing programs can offer temporary housing support to returning individuals, long-term housing options require broader scale and capacity, as well as integration into the existing private housing market. The vast majority of rental units in the United States are privately owned and run, with 38 percent owned by individual landlords and 40 percent owned by partnerships or corporations, indicating that successful reentry policies need to focus on the private rental market.
One such policy would be to limit landlord screening processes and rental application denials based solely on criminal conviction—a policy known as "ban the box," which is also used for employment applications. This policy has been implemented in various locations across the United States, including San Francisco, Cook County, Illinois (Chicago), and New Jersey. Additionally, record expungement and local clean slate laws can help justice-involved individuals automatically clear and seal their records if they remain crime free.
Since background checks disproportionately affect Black and Latino communities, who are overrepresented in the criminal legal system, strengthening renter protections would also provide more equitable access to safe housing and help reduce racial disparities in homelessness, employment, and health.
Learn more
How To Improve Employment Outcomes for Young Adults Leaving Incarceration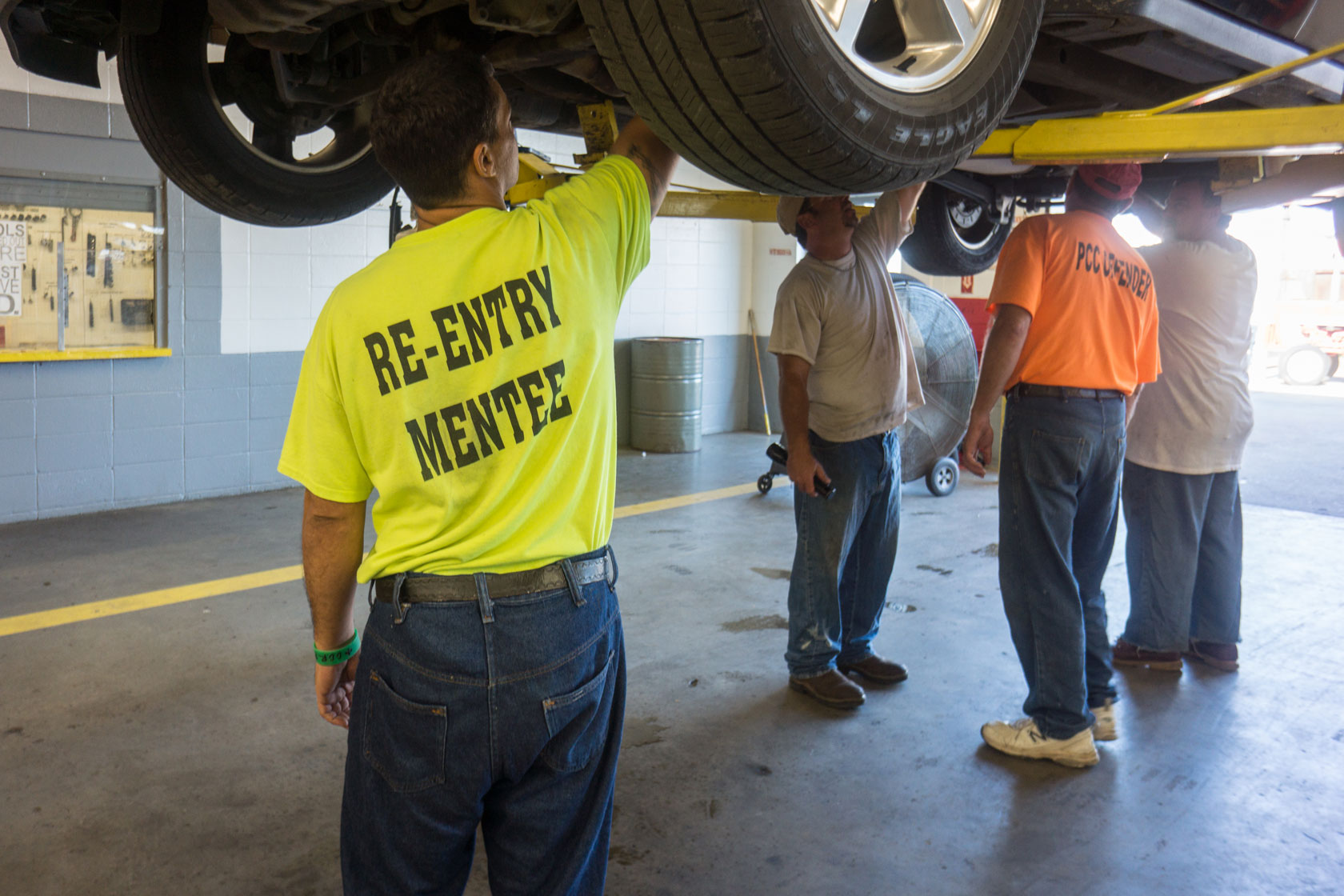 Report
How To Improve Employment Outcomes for Young Adults Leaving Incarceration
---
Shorten the "lookback" period for public housing authorities evaluating applicants
Public housing authorities (PHAs) provide safe and affordable housing to those most in need of housing support—including low-income, elderly, and disabled renters—and are managed by state governments through federal aid distributed by HUD. As part of the application and screening processes, PHAs have discretion in determining how to evaluate applicants' histories related to arrests and convictions within a policy framework released by HUD.
Current use of background screenings can adversely affect millions of people, preventing them from qualifying for public housing and limiting their ability to live with their families after incarceration. In Michigan alone, one study estimated that about 284,000 adults with criminal histories are excluded from public housing in the state, in part because PHAs can have conviction "lookback" periods of up to 10 years. The analysis showed that reducing this lookback period could have tremendous impacts on those in need of affordable housing.
Some states, including Illinois and Louisiana, have acted to shorten the lookback period in the criminal history screening process for public housing, which supports those who are in need of safe and affordable housing and are still several years beyond their time served. More states should follow suit.
How the federal government can facilitate these actions
Fund evidence-based transitional housing programs
The United States needs long-term funding for reentry services related to housing. To cultivate transitional housing programs at the local level, the federal government should help build financial and operational capacity within localities by providing grants to evidence-based programs.
Specifically, Congress should pass legislation that establishes reentry rental assistance and housing services grant programs that provide sustained funding to local grantees who are involved in transitional housing programs, including up to 24 months of rental assistance for reentering citizens. Moreover, these programs should fund supportive services to individuals who are incarcerated or were incarcerated—for example, pre-release planning, housing counseling and location services, and support with security deposits and other leasing fees. To ensure that priority of funding goes to successful and sustained housing, these programs should be structured so that the majority of funding goes directly to rental assistance and that no more than 25 percent goes to landlord incentives.
Increase protections from unfair screenings through HUD programs
Publicly funded housing programs through HUD provide one key way to support those most likely to experience homelessness and housing insecurity.
Last year, Secretary Fudge issued an internal directive to undertake an agencywide review of HUD programs to ensure that funding recipients are as inclusive as possible of individuals with criminal histories. Within its discretion, HUD can adapt its framework for PHAs to encourage shortened lookback periods for those with criminal records seeking public housing or voucher use. And in the private rental market, HUD can continue to bolster the actions of the Obama administration by issuing new guidance and increasing enforcement related to improper blanket denials.
However, to grant HUD greater authority regarding unfair screenings, Congress should pass the Fair Chance at Housing Act, which would require PHAs and other HUD-assisted housing owners to consider the totality of circumstances related to conviction history during the tenant screening process and provide advanced criteria and decision outcomes in a transparent manner. This would also help enforcement of anti-discrimination policy through the Fair Housing Act.
Additional and broader actions to expand expungement and record-sealing eligibility at the federal level through the Clean Slate Act would, likewise, provide support to help those in the private rental market.
See also
Localized Anti-Displacement Policies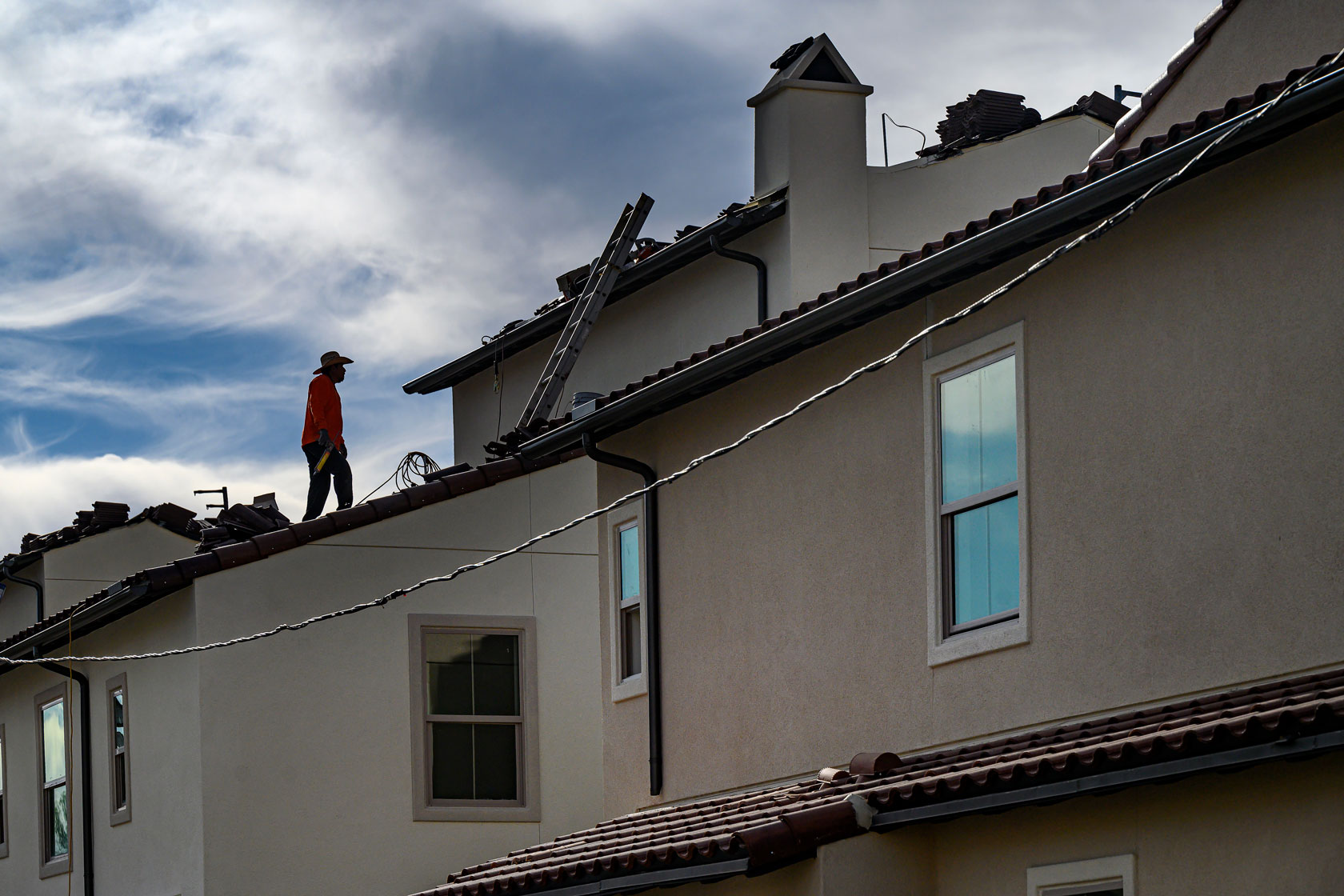 Report
Localized Anti-Displacement Policies
---
Conclusion
Amid a rising national housing affordability crisis, those reentering their communities following a period of incarceration face harsh obstacles to obtaining housing. Without a safe place to live and search for work, access health care, and reconnect with their community, returning individuals face significant barriers to successful reentry—despite having met the obligations of the criminal legal system. These unfair collateral consequences require strong new housing policies that provide returning individuals with a fair and equitable second chance. Without effective transitional housing programs, increased rental protections related to screening, and sufficient capacity and enforcement from HUD, the homelessness-jail cycle and unequal outcomes will persist, with exacerbated effects on communities of color.
The author would like to thank Akua Amaning, Rachael Eisenberg, Allie Preston, Edwith Theogene, Michela Zonta, and Steve Bonitatibus for their thoughtful contributions to this column.
The positions of American Progress, and our policy experts, are independent, and the findings and conclusions presented are those of American Progress alone. A full list of supporters is available here. American Progress would like to acknowledge the many generous supporters who make our work possible.
Author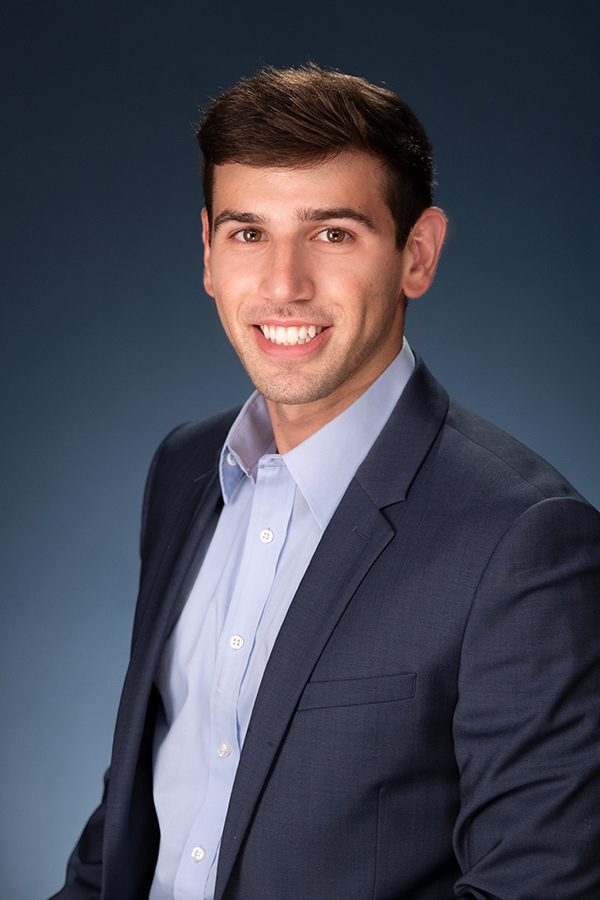 Policy Analyst, Racial Equity and Justice
Team
We promote systemic reforms to dismantle structural racial injustices, give everyone an equal opportunity to thrive, and ensure society benefits from our nation's diversity.