Senate Rapidly Confirming Trump Judges Who Want to Limit Marriage Equality
Senate Rapidly Confirming Trump Judges Who Want to Limit Marriage Equality
President Trump has nominated a series of judges whose records suggest a prejudice against LGBTQ people.
As courts apply and interpret the U.S. Supreme Court's 2015 ruling in Obergefell v. Hodges, President Donald Trump's judicial nominations are rapidly transforming the federal judiciary. President Trump inherited a record number of empty seats, after the Senate refused to confirm most of former President Barack Obama's nominees in his final years in office. The Senate has confirmed far more nominees this year than it had at this point in President Obama's first term. The U.S. Senate Committee on the Judiciary is also holding hearings for nominees at a more rapid pace, with a hearing for Texas Supreme Court Justice Don Willett, among other nominees.
The Senate's pace has not been slowed by persistent concerns about the nominees' lack of qualifications, a disturbing abundance of white men, and bigoted statements that denigrate LGBTQ people and others. The American Bar Association (ABA) has unanimously rated two of Trump's nominees "not qualified"—equal to the total number of unanimous not qualified ratings by all nominees since 1989. Despite all this, Senate Majority Leader Mitch McConnell (R) wants to eliminate a Senate rule to get Trump's judges on the bench even more quickly.
Trump's judicial nominees could spell trouble for the Supreme Court's promise of marriage equality, which isn't fully fulfilled, years after the Obergefell ruling. The court is still ruling on marriage equality-related issues, and some state supreme courts—including in Texas and Arkansas—have sought to limit marriage equality. Earlier this year, the court ordered Arkansas to treat all parents equally, when it comes to the birth certificates of their children. Trump's Supreme Court appointment, Justice Neil Gorsuch, dissented and ignored Obergefell's clear language about birth certificates.
LGBTQ couples still face obstacles to making marriage equality a reality—including the denial of service by wedding services vendors that refuse to do business with them. The Supreme Court hears arguments on December 5 in Masterpiece Case, Ltd. v. Colorado Civil Rights Commission, a case involving a Colorado wedding baker who claims a right to discriminate against LGBTQ couples under the First Amendment.
While federal courts have largely stood up against attempts to limit Obergefell, Trump keeps appointing judges with an anti-LGBTQ agenda to lifetime seats on the judiciary. Trump has nominated a series of lawyers who work for organizations that seek to allow businesses to discriminate against LGBTQ people under the First Amendment. One of them, Jeff Mateer, said that transgender students were evidence of "Satan's plan"; defended conversion therapy; and warned that marriage equality would lead to bestiality. Mateer previously worked for the First Liberty Institute, whose current head lawyer, Matthew Kacsmaryk, has also been nominated to a judgeship.
Kacsmaryk said the movement for LGBTQ rights was a "clash" between "religious liberty and sexual liberty." Alliance for Justice, a progressive judiciary advocacy group, said that he "appears to have opposed any effort to ensure equality for LGBTQ persons," including a federal regulation barring health care providers from discriminating on the basis of sexual orientation or gender identity.
A nominee to the 8th U.S. Circuit Court of Appeals, Leonard Steven Grasz, pushed a local law that would have allowed businesses to discriminate against LGBTQ people in the name of religious freedom. Notably, Grasz was rated "not qualified" by the ABA. Another Trump nominee, Tennessee state Sen. Mark Norris (R), has a record of opposing LGBTQ rights laws and tried to pass a statute requiring state judges to ignore Obergefell. Another nominee, Michael Juneau, is affiliated with the Alliance Defending Freedom, which some label a hate group.
Trump's nominees to the 5th U.S. Circuit Court of Appeals would push the already conservative court even further to the right. For instance, Kyle Duncan was also a lawyer at an organization that wants to put its version of religious freedom ahead of LGBTQ nondiscrimination laws.
Justice Willett, another 5th Circuit nominee, has been described as the most conservative member of the very conservative Texas Supreme Court, and he was endorsed by Focus on the Family's James Dobson and other conservative in his last re-election campaign. A popular Twitter personality, Willett mocked a transgender student and joked about a "constitutional right to marry bacon" days after the Supreme Court's ruling in Obergefell.
Willett recently joined a controversial ruling that Houston municipal employees with same-sex spouses have no right to equal employment benefits. The Texas Supreme Court had previously declined to hear the case, but it reversed itself after pressure from anti-LGBTQ groups.
These are the people that President Trump and the Senate want to put in charge of interpreting the Equal Protection Clause and other precious constitutional rights. Same-sex couples won the battle for the right to marry, but anti-equality forces are still fighting a war to stop progress. If Justice Anthony Kennedy—the pivotal swing vote in the court's LGBTQ rights cases—leaves the court, Trump would nominate his replacement. Senators must demand to know whether Trump's judges would turn back the clock on marriage equality and undermine the rights of LGBTQ people.
Billy Corriher is the deputy director of Legal Progress at the Center for American Progress.
The positions of American Progress, and our policy experts, are independent, and the findings and conclusions presented are those of American Progress alone. A full list of supporters is available here. American Progress would like to acknowledge the many generous supporters who make our work possible.
Authors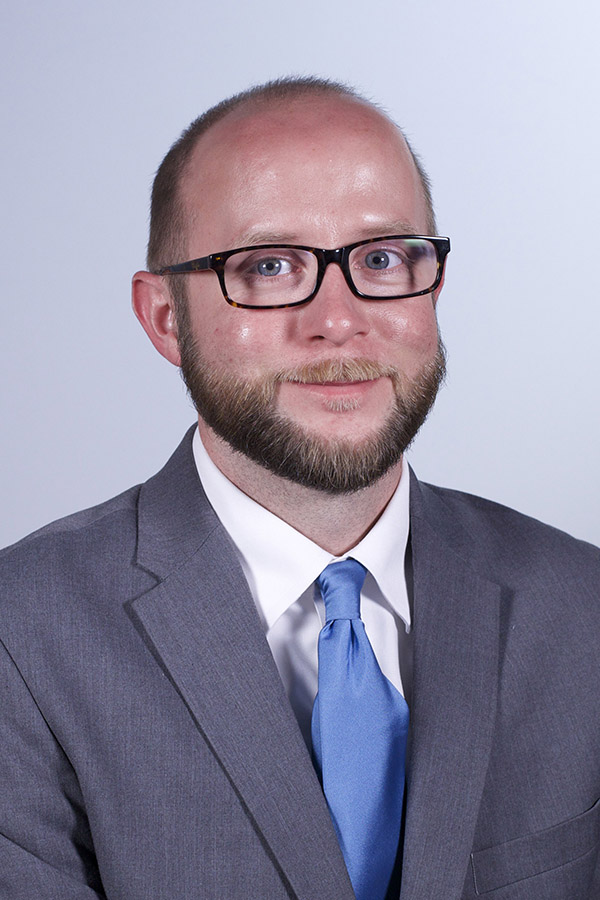 Billy Corriher
Deputy Director, Legal Progress